Tonight I went to see the 4:00 showing of Spider-Man: Far From Home. It was a darn entertaining flick, but it was TWO HOURS AND TEN MINUTES LONG! Which means I didn't get home until 45 minutes after their dinner time at 6:00.
They were not happy.
Jake wouldn't even let me get my shoes off before he was all over me... squawking and fretting and glaring at me for daring to delay his dinner...
Jenny was a bit nicer about it. She had the manners to sit on the kitchen table and meow from a distance.
After dinner, Jenny ran upstairs. I thought Jake might be up for some belly rubs, but he ran away from me and hid in his scratcher-lounger...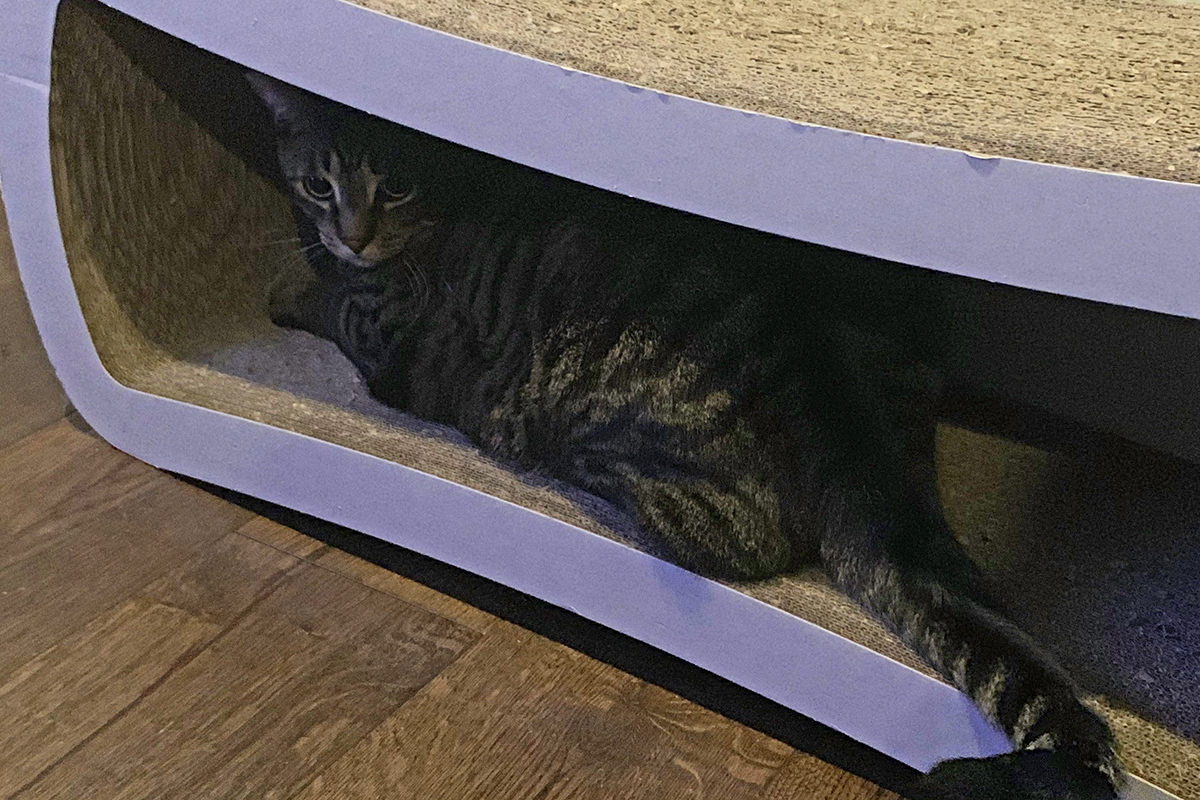 Guess I'm in the dog house for a while with my cats.
Which is the opposite from how it's been lately.
For one thing, both my cats want to be in the same room I'm in. Jenny comes after me every morning and every night to get petted and scratched...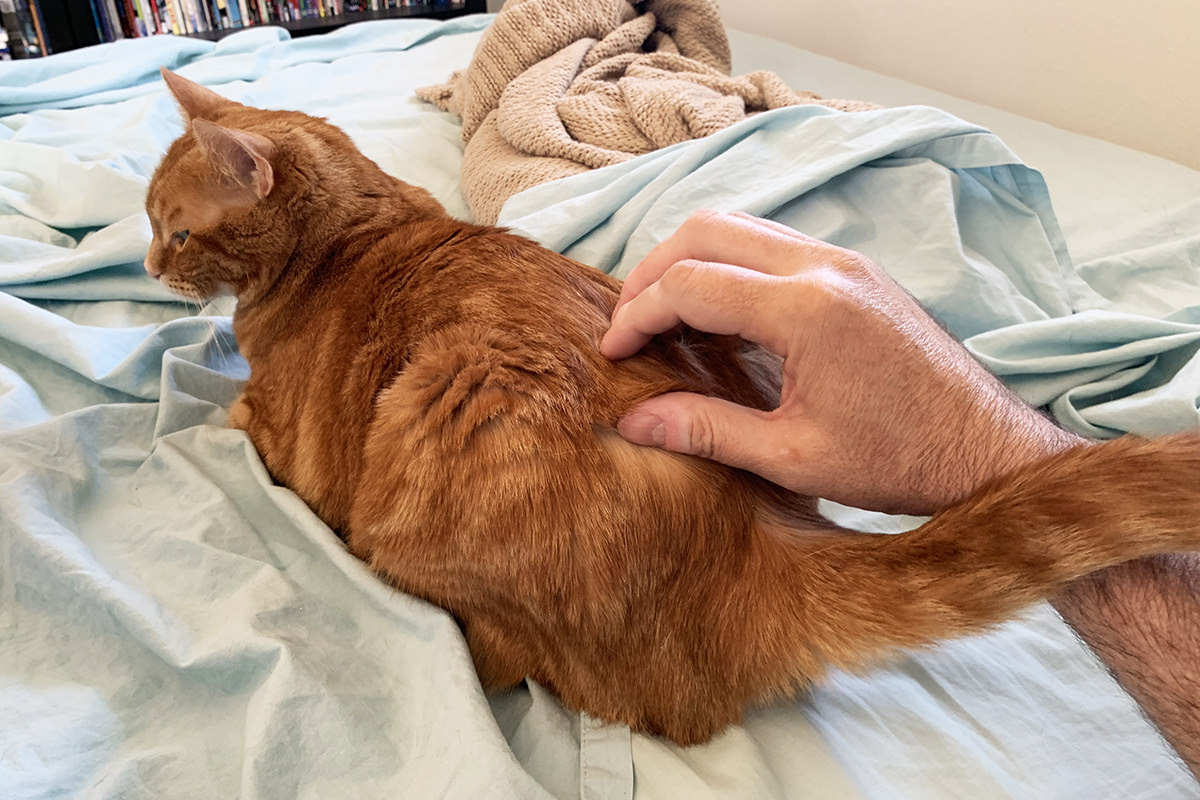 She really gets into it...
Jake is actually sleeping with me now. He likes to find space around my legs after I fall asleep and wedge himself in-between. Many times I wake up to find him there, which is odd because I'm not a still sleeper. I'm all over the place. Which means he adapts as I move around...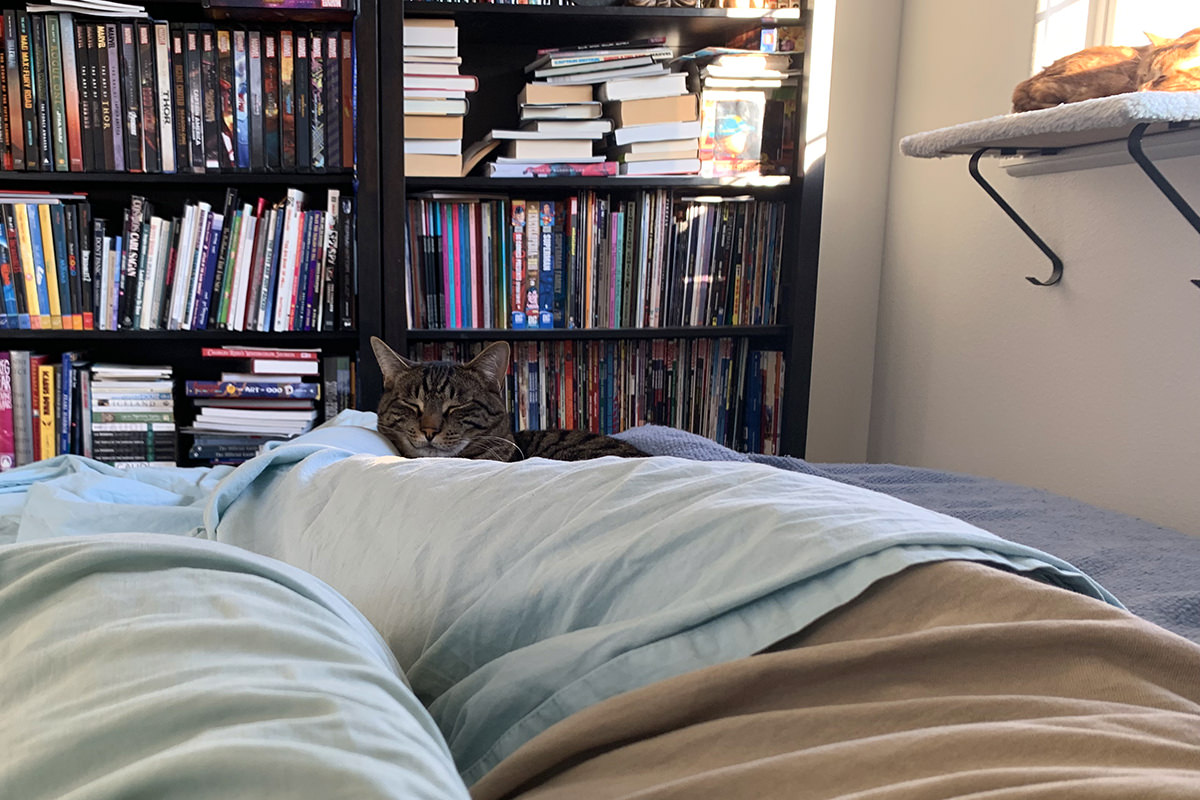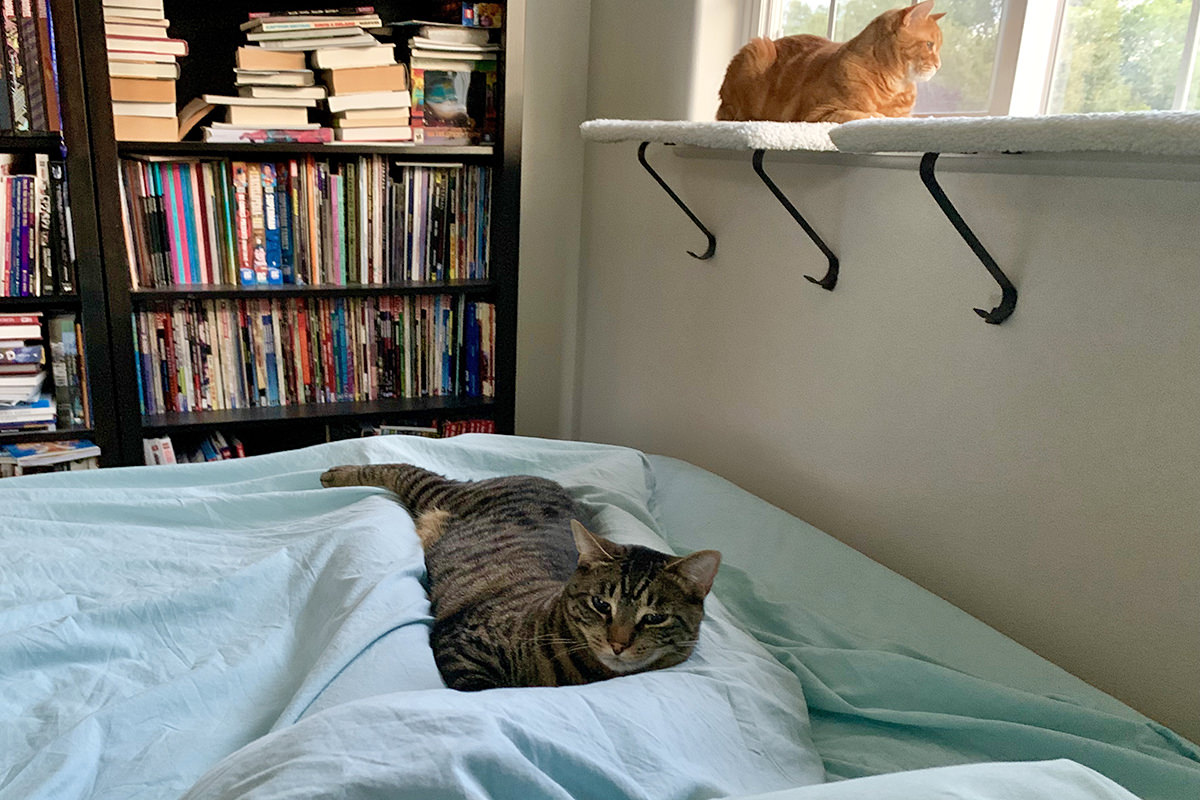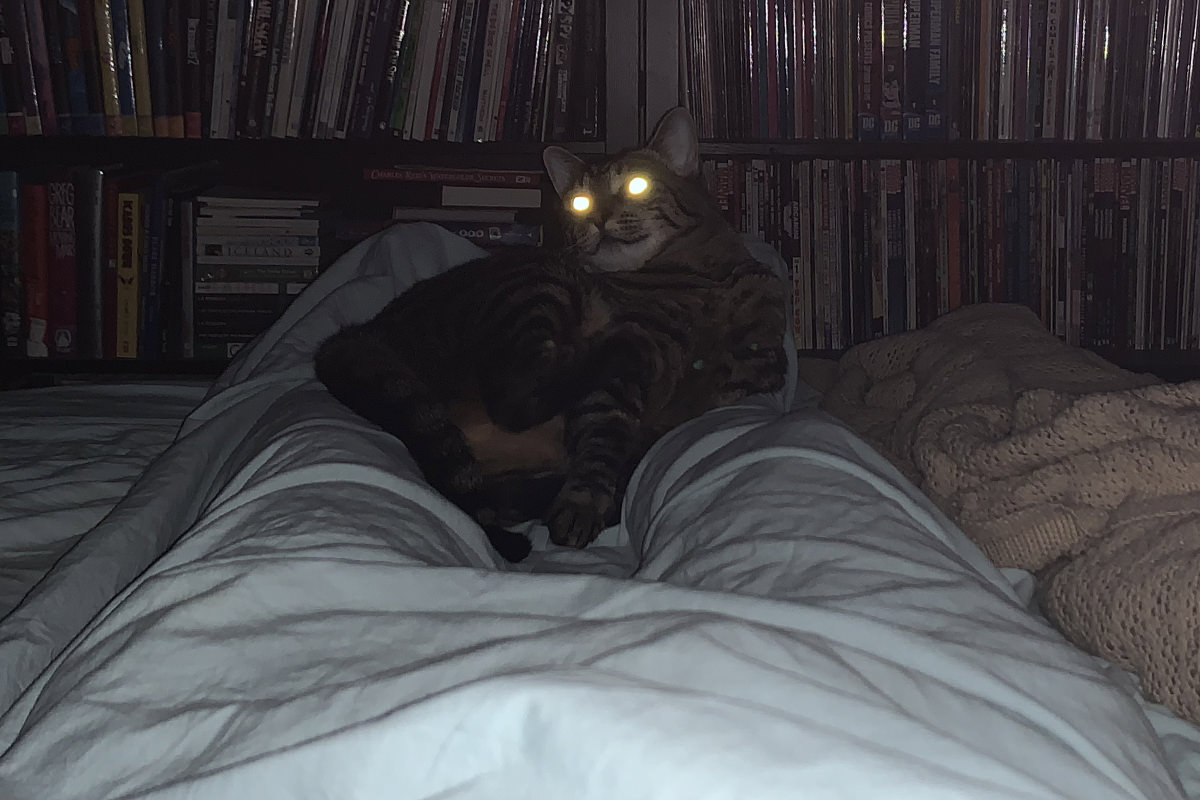 We'll see what tonight will bring. Hopefully he'll be over hating me by then.
Hope you had a good Caturday!