If you've watched the terrifying video of poor Jake falling down my stairwell, you can understand why I hope to never have that happen again. In addition to the $500 vet bill, which could have been far far worse if he had broken something, it's just awful having to watch the little guy hobble around the house as his leg heals.
From what I can tell, he was lying on the narrow banister, as he is won't to do. He might have been napping there for all I know...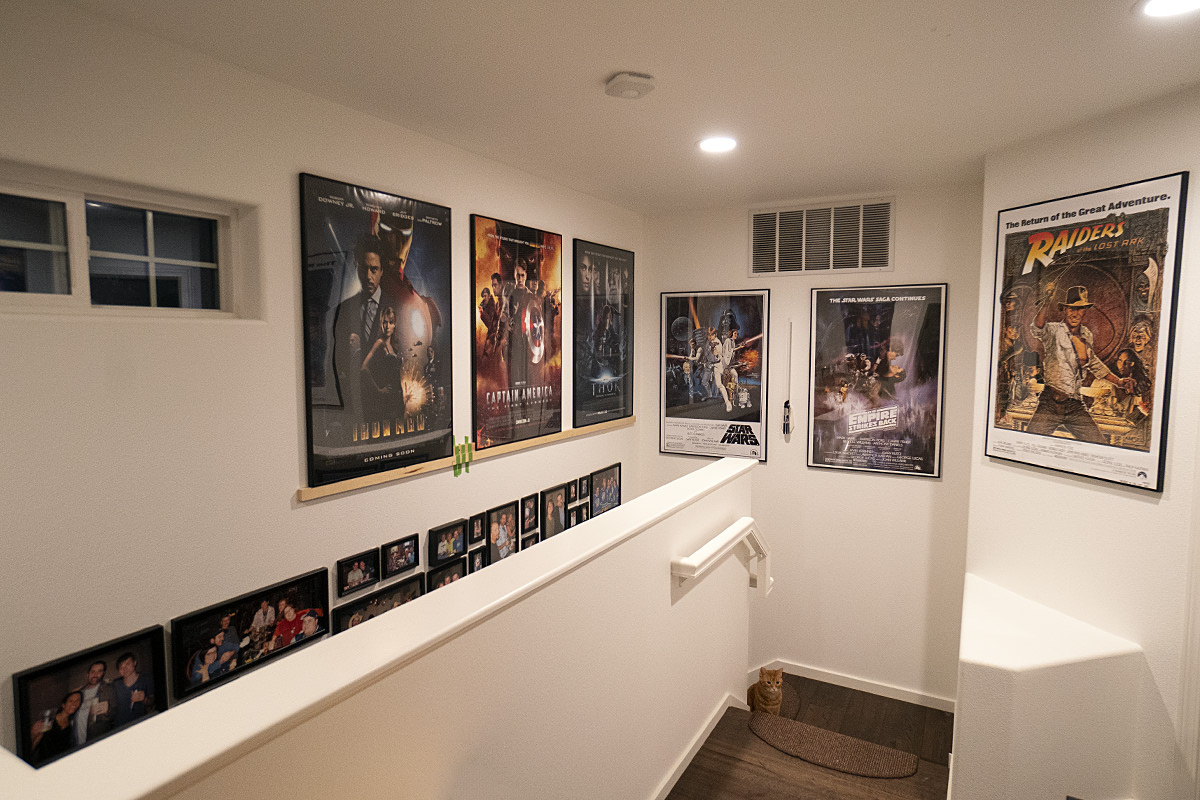 Then something startled him (possibly Jenny running around) which caused him to slip and fall all the way down the stairs. About a story-and-a-half...
So I am trying to come up with an added layer of protection that will help prevent slipping and falling... but also help better keep them on the ledge. I'm not sure what the best way to do this might be. But I really want to have something in place so I can travel and not worry so much. Since I don't have much time before I leave again, I thought I'd throw something together quickly now that looks good enough I can leave it in place until I have a better idea.
My thought is to have a "ledge tray" that I can temporarily screw onto my banister.
It will add width so the cats can have more room to lay down. It will be carpeted so the cats have something to grip onto if they start to slip. And it will have a small ledge that will prevent them from accidentally falling off...
So I don't have to look at an ugly carpet edge, I found a 90° molding that will act like a lip on the front. Here I am gluing it to the bottom of the tray...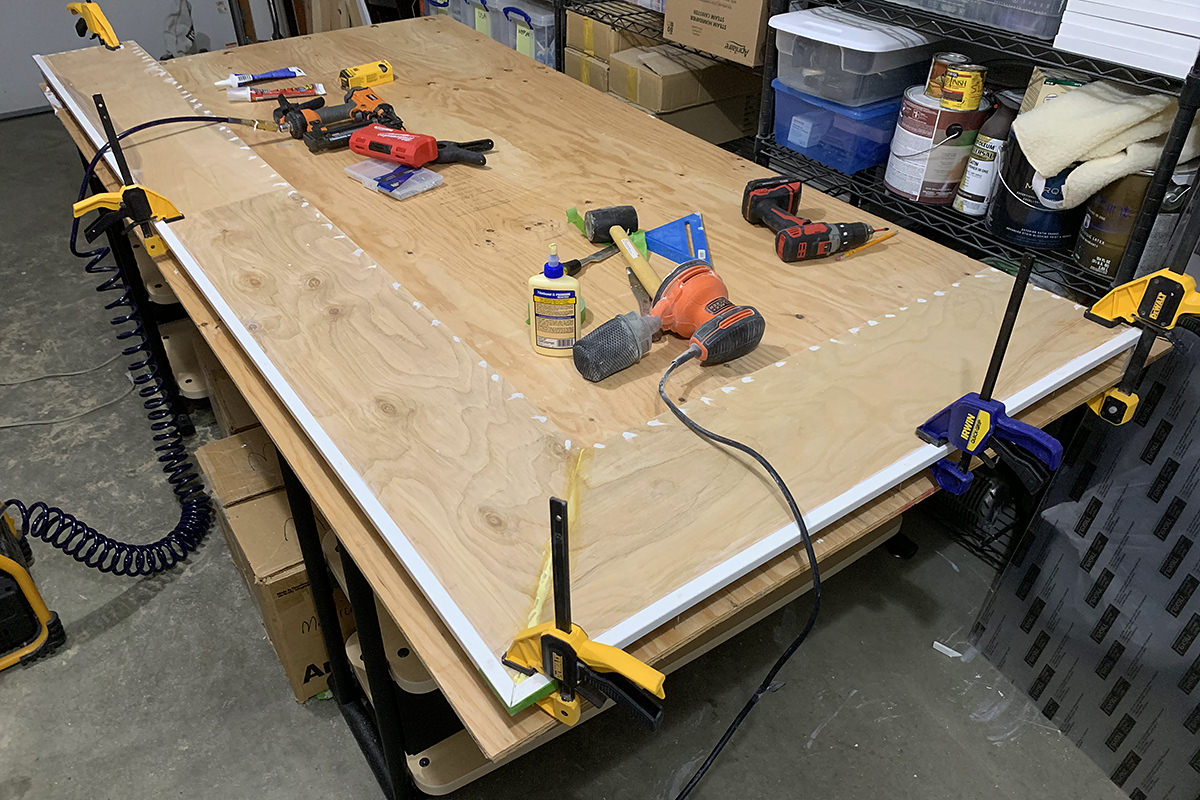 Tomorrow I'll sand off the putty... paint it white to match my banister... then install it. The carpet squares I ordered (which match my hardwood floors) won't be here until next week, but at least it will be a little safer until I get back home.
The next step will be to build a narrow staircase up to it so the cats don't have to risk jumping up, overshooting the ledge, and flying over it.
After that I'll come up with some kind of ledge under the small window that's on the exterior wall. Jenny sometimes jumps up there (horrifying!) and it would be just my luck that she'll be the next one to fall down the stairwell. Something needs to be added there, I just have to figure out how to actually do it.
I will never run out of woodworking projects so long as I have cats.