It's hard to believe that March is already half-over, but don't let the march of time discourage you... because an all new Bullet Sunday starts... now...

• Queer Happy! Since I have (temporarily) stepped away from social media, I've been pretty much out of the loop. But I did have a news story pop up which mentioned that Queer Eye Season Three had just dropped on Netflix...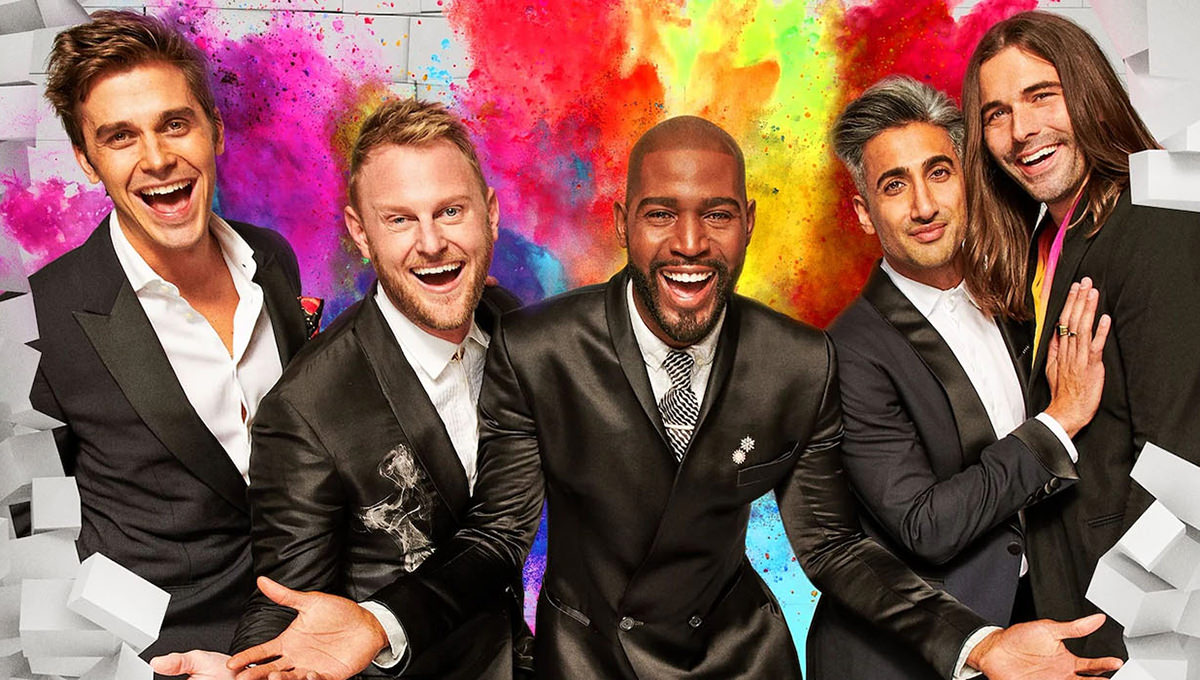 Sweet! I absolutely love Queer Eye because it packs one of the most emotional gut-punches you'll find on television. Some of those the Fab Five help out are genuinely good people who just need a little break to be happy, and the guys always manage to come through. And then I read the comments on the story. You think I'd know better. Because the amount of hatred that people have for this show is downright unfathomable and I just don't get it. Seriously... who gives a crap how other people live their lives when it does not affect you? Do these haters honestly think that there is a finite amount of happiness in the world and if other people find happiness in ways they don't approve of it means there's less happiness for them? Gay people aren't allowed to be who they are and be happy because if they are, there's no way anti-gay bigots can be happy? What pathetic, sad, miserable assholes these people are. But I don't care. This is one of the best seasons yet, and I watched all eight episodes back-to-back. I can't wait for Season Four.

• Top Gunn! Guardians of the Galaxy mastermind James Gunn made some horrific and terrible jokes about rape and pedophilia when we was young and stupid. He subsequently offered heartfelt apologies numerous times, promised to do better, and moved on to become an incredibly talented writer and director. But Disney/Marvel fired him anyway, despite him providing them two incredible hit movies....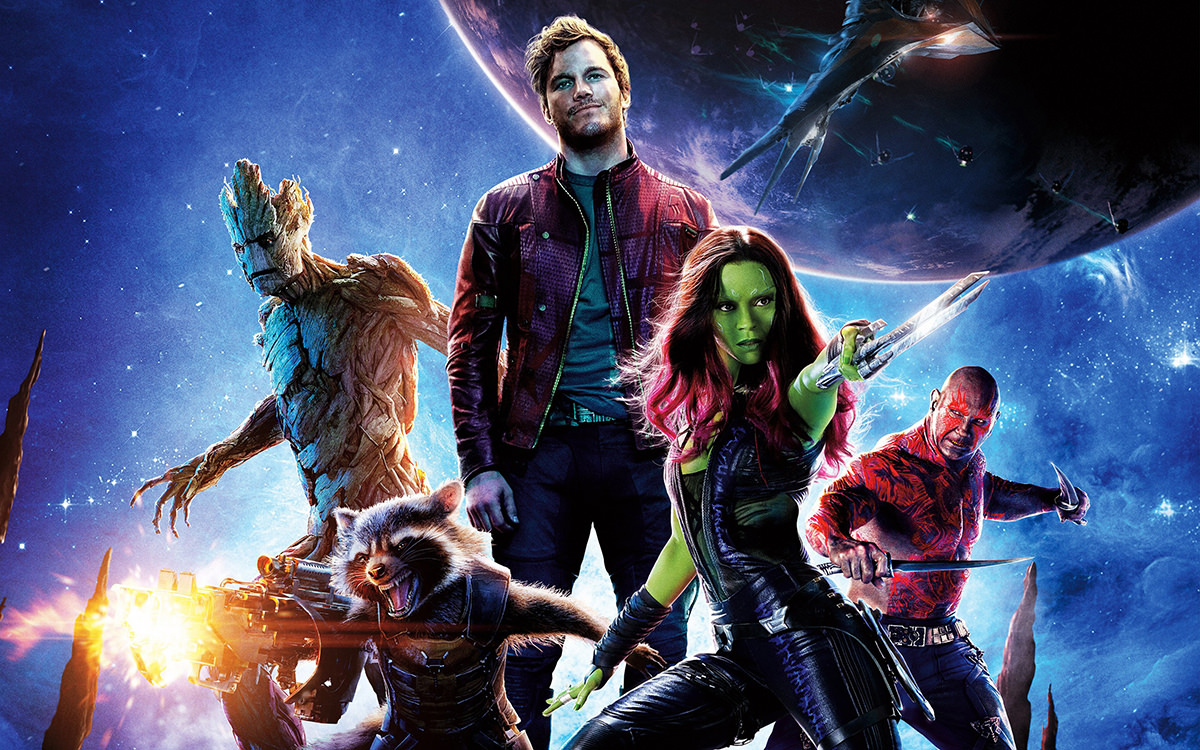 This was a rash and idiotic knee-jerk reaction that made me (and plenty of others) pretty mad. How many of us haven't made stupid mistakes when we were younger? The guy was wasn't an actual rapist and pedophile... he just made hurtful and overall moronic "jokes" about the subjects which weren't at all funny (unlike James Carr, who may be completely tasteless and inappropriate, but is really funny about it). His apologies were sincere. He grew up. And now Disney/Marvel finally seemed to realize how fucking stupid they were... probably not because it was wrong to fire him over his bad judgement... but because they couldn't find another writer/director to replace him. Money being more important than manufactured outrage, Gunn was rehired to direct his already-completed script for Guardians of the Galaxy: Volume Three!
So happy about this. I don't believe in second chances for everyone, but James Gunn has earned the support he's gotten to be reinstated.

• BURN! I was raised Catholic. I still have family and friends who are in the Catholic Church. I say this to qualify that I would never recklessly disparage The Church and its followers. Except... The Catholic Church has a history of horrifically problematic issues that have not been adequately dealt with. Big on that list is the seemingly never-ending sexual abuse of children by their pastors and officials. Abuse that The Church has been outright denying or only half-heartedly acknowledging. It is next-level fucked up, and I am outraged that it's still happening and victims are still being ignored or shoved aside. Which is why the Diocese of Brooklyn can seriously go fuck themselves for demanding an apology for this segment on Saturday Night Live...
Pete Davidson has said some truly stupid stuff... and it's not always funny. In this case what he's saying is not only funny, it's also 100% true. Until the Catholic Church reforms... and at this point it can't really be anything except a total reform because we're way, way past second chances for them to do the right thing... I'm done. See how that works?

• Aladdin! For me, the jury was very much out on Disney's upcoming live-action version of Aladdin. The original animated movie with Robin Williams is one of my favorites, and it just seemed... bizarre... that Disney would even attempt to replace him with Will Smith. But now that I've seen an actual trailer, I'm much more hopeful...
Will it take the place of the original masterpiece? Almost certainly not? Can it be an entertaining distraction in its own right? Sure! Guess we'll find out in May.

• Honey Honey! I try to use honey instead of sugar whenever I can. Honey is the only thing I add to my tea, and I'd rather drink it unsweetened if honey isn't available. I do have packets of "Sugar in the Raw" and artificial sweetener for my guests, if they want it, but there's always honey at my home. Over the years I've read some truly misguided comments about honey and people who want me to switch to agave nectar. Finally I've found a couple of people on Tumblr who have summed up why I'll never switch to agave...
Vegans of tumblr, listen up. Harvesting agave in the quantities required so you don't have to eat honey is killing Mexican long-nosed bats. They feed off the nectar and pollinate the plants. They need the agave. You want to help the environment? Go back to honey. Your liver and thyroid will thank you, as well. Agave is 90% fructose, which can cause a host of issues. Bye.

— VampireGirl2345 via Tumblr
Beekeeper here! Just wanted to say that the fact that vegans won't eat honey is very silly. Harvesting honey does not hurt bees. The invention of modern moveable-frame hives means we can remove a selected frame, extract the honey and return it without killing a single bee.

If we destroyed the colony to harvest honey there would be no bees for next year, and beekeepers are incredibly careful to keep their bees healthy and thriving. We take *excess* honey that they don't need, and it stops the hive from becoming honey-bound, meaning that there's so much honey the Queen has nowhere to lay eggs. And if the winter is harsher than expected and the remaining honey store runs low, we feed the bees plenty to make sure they survive. We also make sure that pests are controlled, bees are treated for disease, and the hive is weatherproof and in good repair, all things that wild bees struggle with.

Keeping bees in properly managed hives where they don't starve or die from preventable disease is much better for them than being left to fend for themselves, and they're far too important to be left alone. All the fruits and vegetables that vegans *do* eat couldn't exist without bees, and the hives which pollinate those crops also produce excess honey which the beekeepers can sell to help keep themselves and their hives going.

TLDR: BUY THE HONEY, HELP THE BEES.

— Vertiga via Tumblr
Bats are some of the most beneficial creatures on earth. Trading in a non-existent problem for a very real problem which threatens their survival is not helping.

• Coaster! I'm a big fan of interesting roller coasters and have been on many, many of them. My current favorite is "The Incredible Hulk Coaster" at Universal Studios Orlando. It's not as well-themed as Space Mountain or Big Thunder Mountain at Disneyland... or as iconic as The Cyclone at Coney Island... or as scary as Wicked Twister at Cedar Point... but The Incredible Hulk is really fun to ride. But for me right now? The coaster I most want to ride is the brand new "Yukon Striker" coming to Canada's Wonderland this Spring...
Yukon Striker will be the fastest, longest, tallest dive roller coaster in the world. It goes up to 80mph, is 3,625 feet long, has four inversions, and lasts three minutes, 25 seconds. And it looks like loads of fun...
Hopefully I can get to Toronto one of these days to ride it!

And that's all he wrote for writing bullets this week! See you next Sunday!