Today I went looking for some old, old, very old files that I knew I had backed up on CD somewhere. Turns out they were even older than I thought, because they weren't on CD after all. They were on magneto-optical discs.
This poses a problem, as I have no way of reading them.
Well, I think there's a way... but it's far from an easy way.
It will involve my dragging one of my old computers with a SCSI interface out of storage, wiring up the optical drive, copying the files to a hard disk, then taking apart the computer so I can remove the hard drive and put it in another Mac which has ethernet (but no SCSI). Or something like that. Maybe I've got a SCSI CD burner around somewhere.
My guess is that CDs and DVDs will be next to die off. Just like in Back to the Future...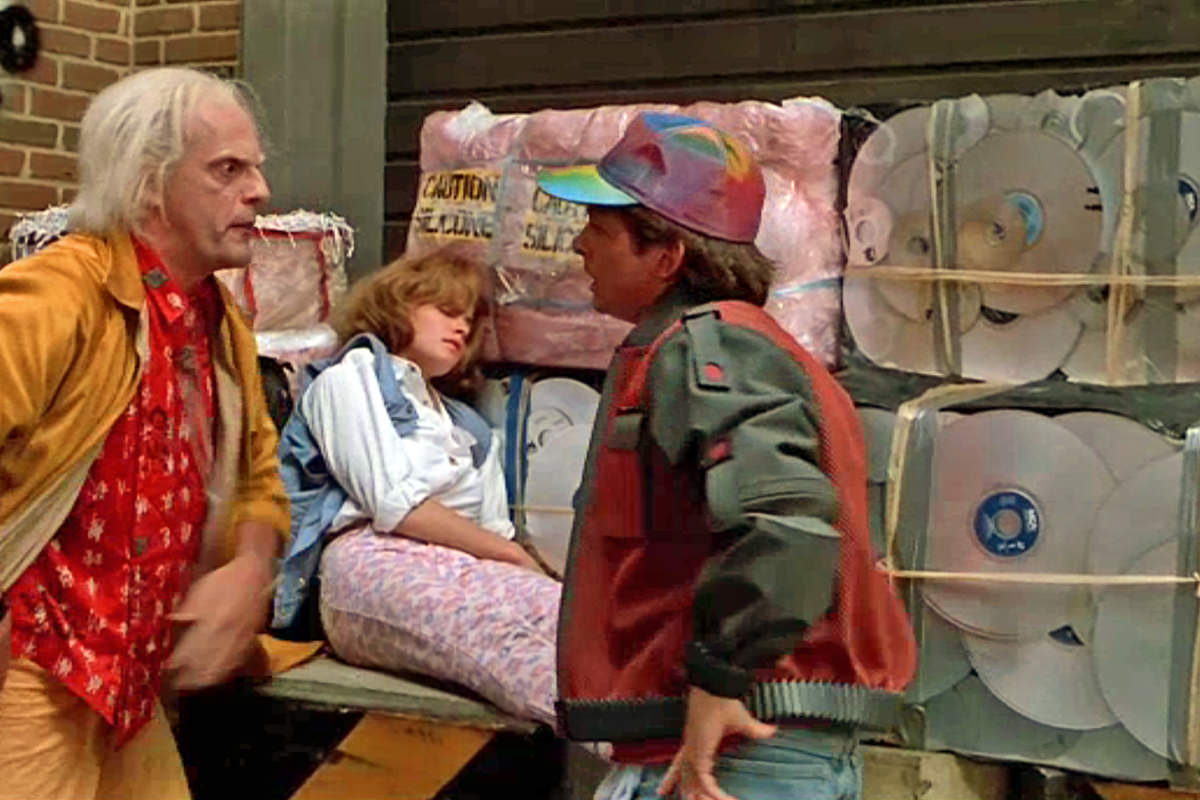 At some point Real Soon Now, I need to transfer all my older files to Amazon's online storage. Then it doesn't matter if I can't read CDs or magneto-optical, or ZIP, or JAZ, or SyQuest... all I have to worry about is whether or not I can read the format that the files are in.
Years ago any time a new version of Adobe Illustrator or Adobe InDesign came out, I immediately read in all my older files, then saved them out in the new file format. That way even my oldest files would still be accessible if I ever needed them. But eventually, as the number of files I have archived skyrocketed, this became impractical.
Now I just cross my fingers that new versions of the programs will be backwards compatible enough that I don't have to worry about it.