A while back Jake managed to murder a poor bird that wandered into the catio, leaving me a not-so-nice present when I returned home.
My hope was that this would be a rare incident. But the little maniac struck again last night. Luckily this time I was home and could run out and admonish him so the bird could escape...
If I weren't so mortified at Jake's homicidal tendencies, it would actually be funny. The minute I open the back door he's like "whut?" and the bird plops right out of his mouth and wanders out to the back porch.
As soon as the bird had escaped I immediately ran to get a box I could cut open as a temporary shelter to keep the snow off of him and (hopefully) keep him safe from another cat. But by the time I had made it back there he had flown away...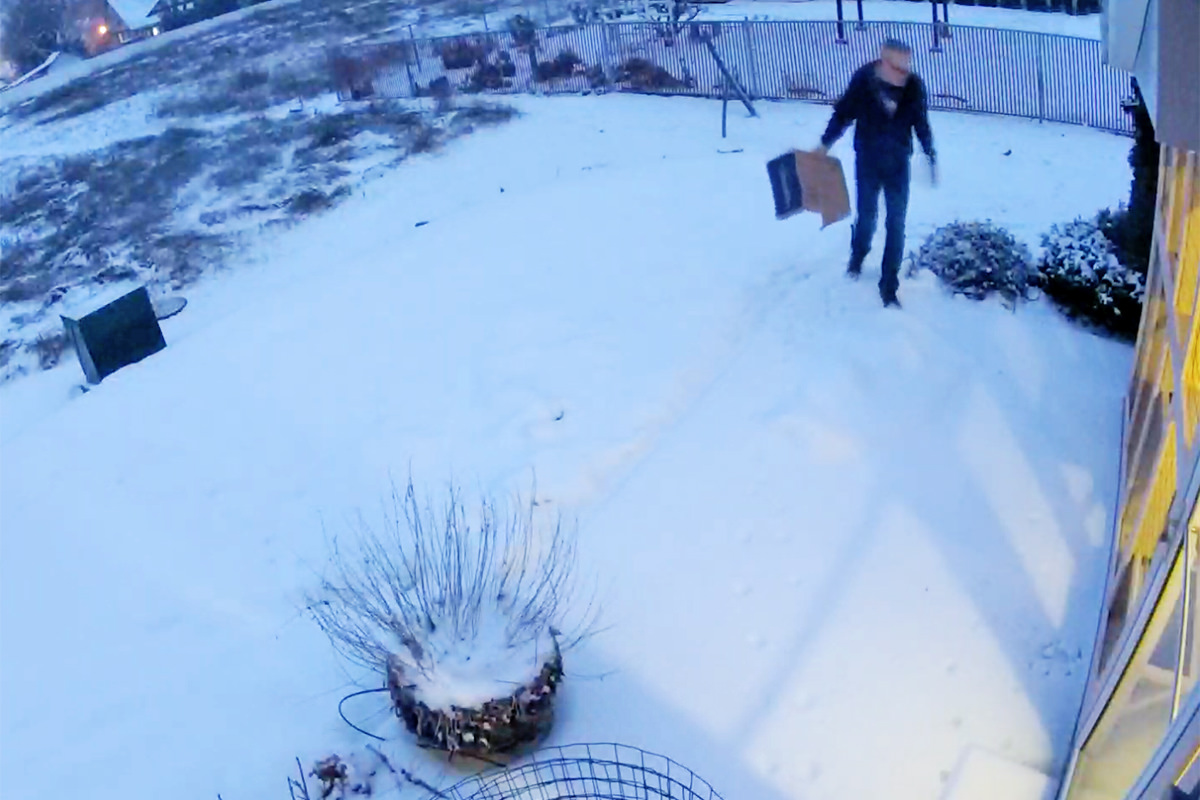 He didn't look gravely injured, just shocked, so I'm hopeful he was able to recover. I have no idea how much damage Jake does when he attacks, but I'm assuming there's some kind of puncture wound from his claws/teeth. Poor bird.
Except...
A couple weeks ago I got an alert that somebody was breaking into my house. It ended up being a bird...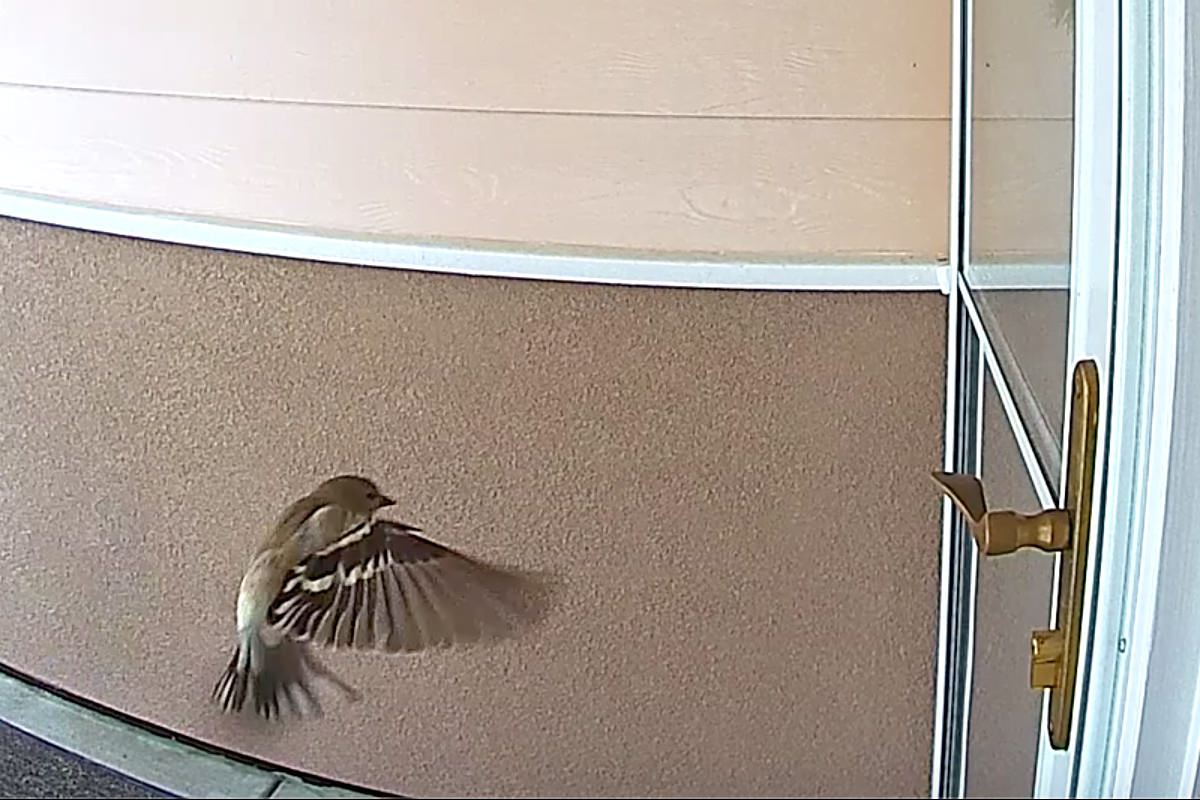 Just before it snowed, it happened again...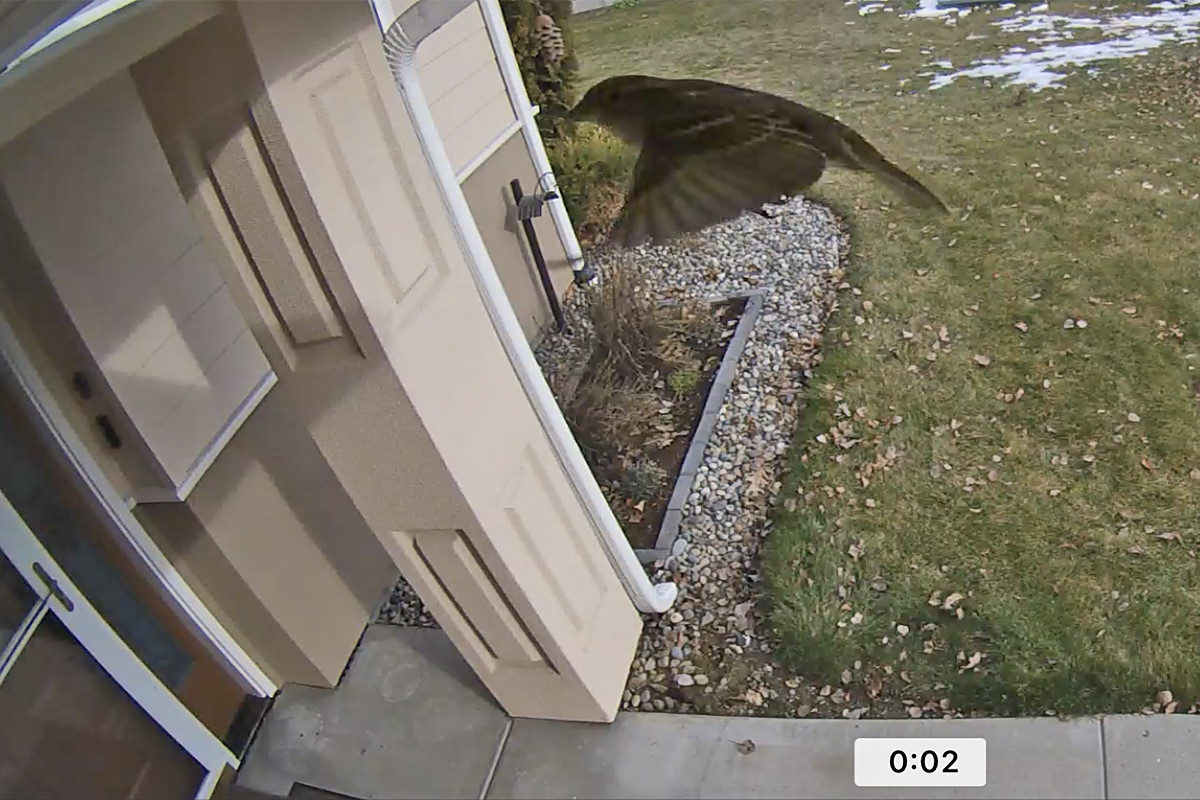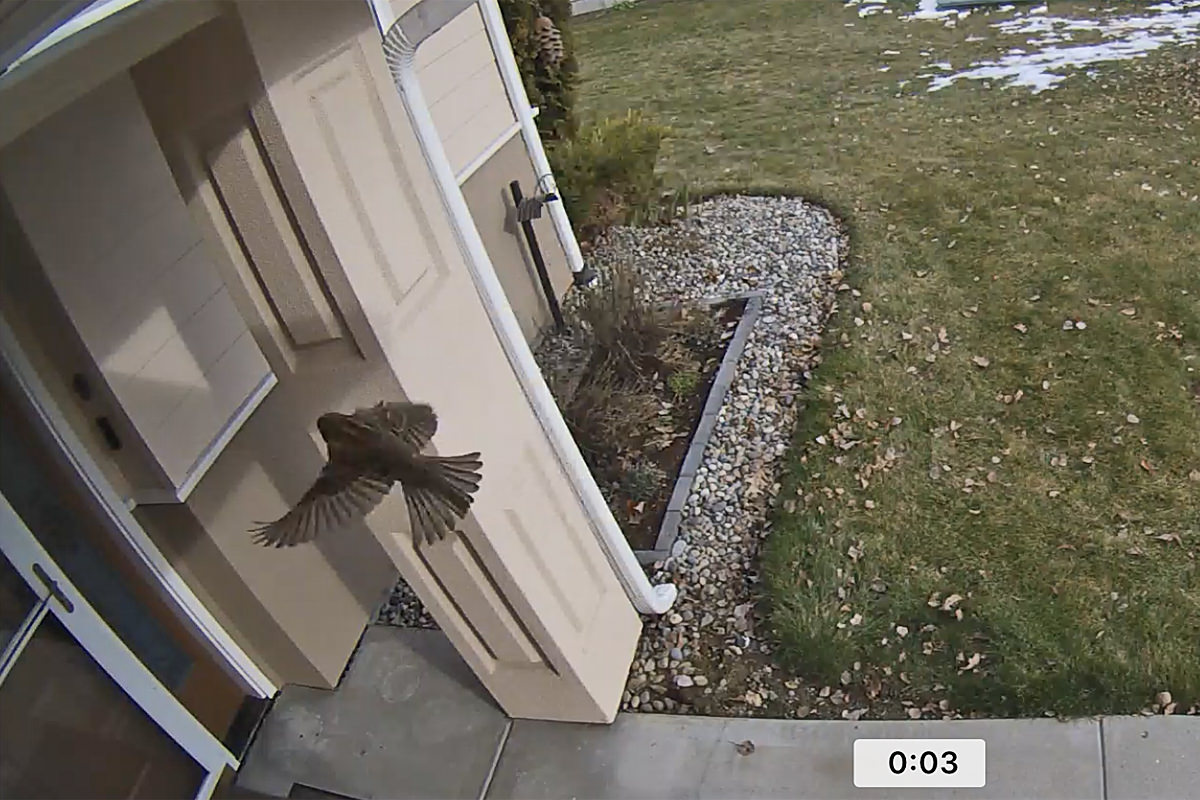 Maybe these bird break-ins are not accidental.
What if... they are seeking revenge?!?
Somebody alert Tippi Hedren.