Originally I was to fly home on Thursday. This "buffer time" was in case weather caused me to arrive late or there was a problem at work that delayed my leaving by a day or two. Well, there were indeed problems at work (we started four hours late) but, fifteen hours later, I was free.
Exhausted to the point of feeling like my brain had melted. But free.
So instead of waiting until Thursday night to fly home, I rebooked my return trip for tonight. I lost my premium seat, but I'll take getting home two days early in a coach seat any day.
After two days without sleep, I managed to sneak in a four-hour nap at my hotel before they kicked me out. Then there was a 45-minute drive down to Portland for dessert for lunch...
Followed by shopping for new Dr. Pussum's Organic Maine Catnip toys that my cats go crazy for...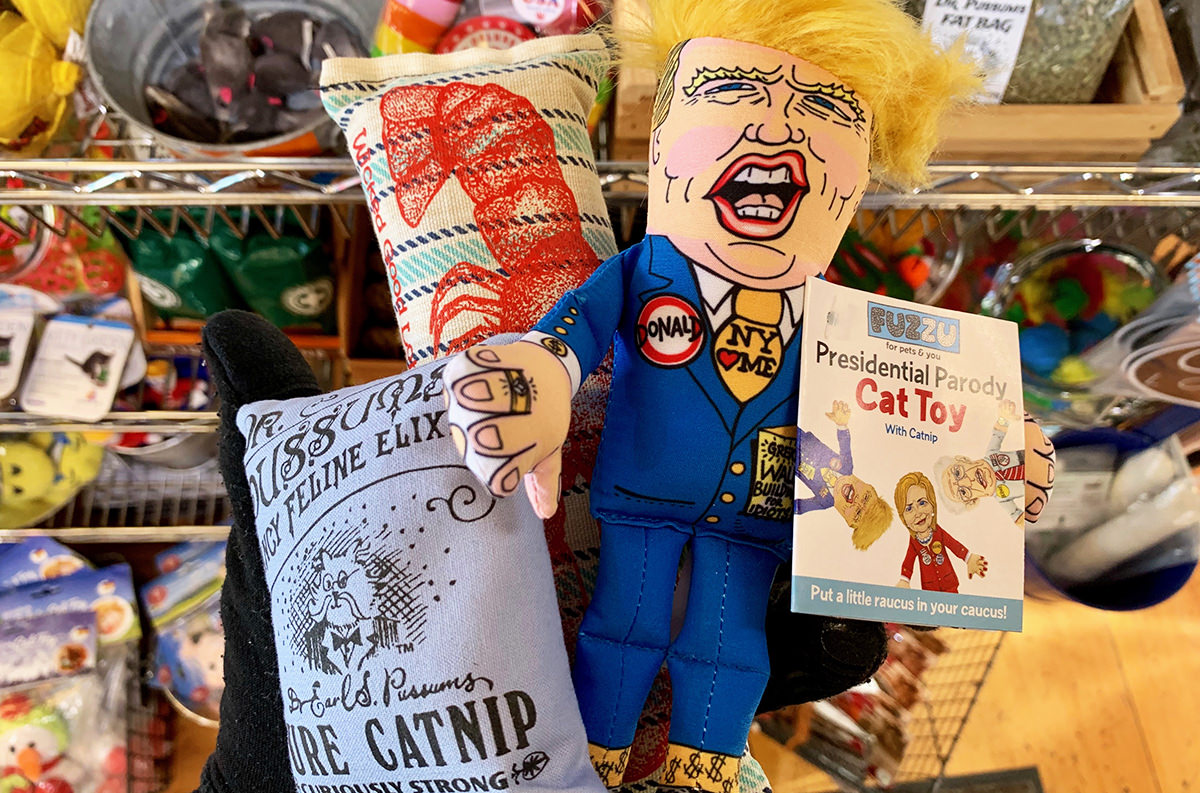 And, no, I decided against buying a President Trump toy. If Jake and Jenny want to play with something like that, they can dig in the litter box.
The remaining 100 miles to Boston Logan International Airport blew by in two hours and... viola... here I am flying home... TWO DAYS EARLY! Can you believe my luck?
Sure I'll get home after midnight and still have to go to work in the morning, but still... home.