I'm not sure how I'm supposed to feel about Christmas now that both my grandma and my mom are gone. For my entire life, they were Christmas. Even once I decided I didn't need to celebrate the holiday, it still meant something to me because it meant something to them.
But now? Forever more, it's just another day without them here.
Which is to say that it's just a day like any other day.
Might as well see a movie?
We ended up seeing Vice which I was a bit excited about because Adam McKay wrote and directed it. Having his wit turned towards the steaming pile of garbage that is former Vice President Dick Cheney...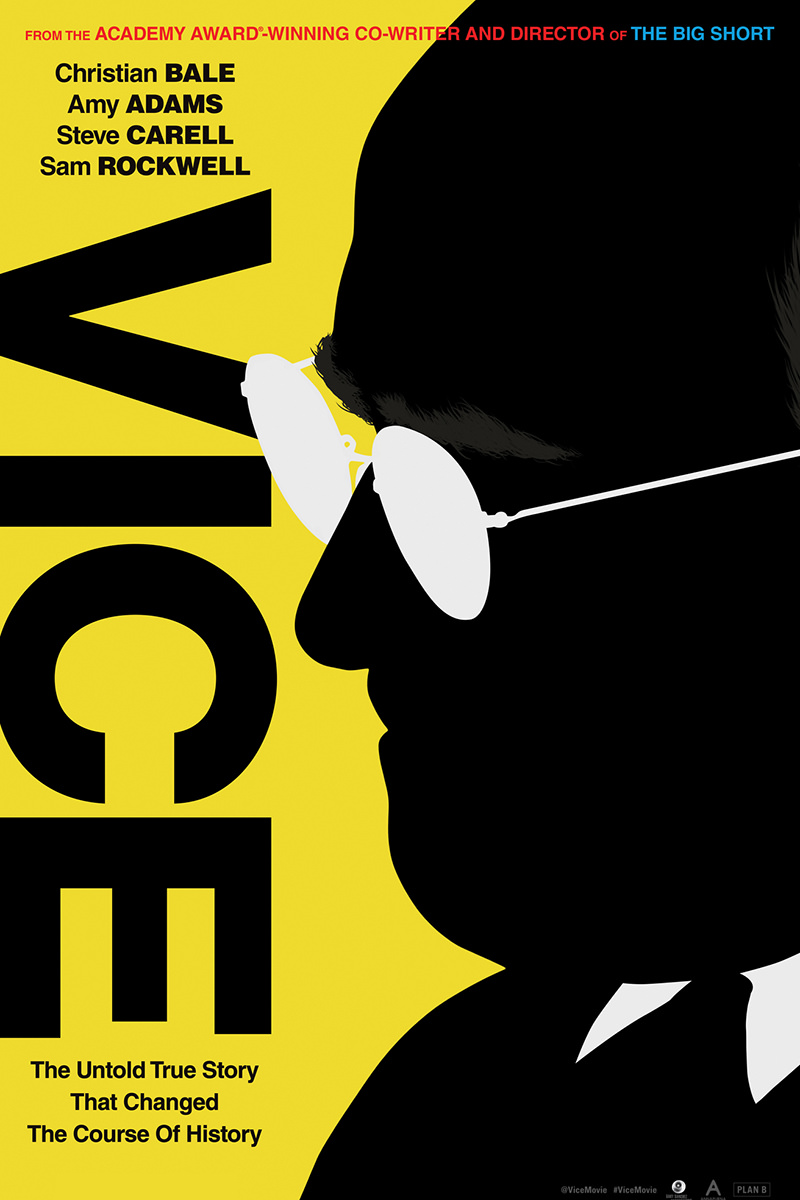 Didn't care for it.
It was funny in spots (and really funny in one particular spot), which was entertaining... but it was a kinda slapped-together documentary-style movie that didn't expose or enlighten. And while it did present some of the horrible shit Cheney unleashed... it didn't show it in any real context, nor did it really explore the consequences. It's just laid out the stuff we already knew.
Lame.
Dick Cheney is a fucking monster.
I want to see a movie that takes what he did and follows it through to what happened because of it. Not with a title card at the end of the movie, but with and actual exploration of just what a heinous blight on all humanity he has been.
All that being said, the performances in this flick are phenomenal. Christian Bale... Sam Rockwell... Amy Adams... they all deserve their Golden Globe nominations, and are a shoe-in for Oscar nominations as well. Truth be told, Steve Carell was brilliant as well. But best picture?!? Seriously? Nah.
Have a happy Christmas, if that's a thing you celebrate. Otherwise? Happiest of Tuesdays to you.