When I finished work at around 8:30am (which made it a 13-1/2 hour shift) I went straight back to the hotel so I could try and get some sleep after 23 hours of being awake. I was hoping for more than six hours, but I'll take what I can get.
And what I wanted to get at that point? Food.
When I went to bed, it had just started to sprinkle. When I went down to the lobby to drive somewhere to eat though? Rainageddon. My first clue was when the hotel staff was furiously attempting to clean up the gallons of water that had poured into the building...
I was then told that many roads were closed because they were flooded... and the rain was so bad that part of the roof of the local hospital had collapsed. And so... I decided to walk to a local eatery rather than risk being out on the roads. Problem is, I didn't have a raincoat.
And so I made one by clipping a plastic bag into a long-sleeve shirt...
That coupled with my faithful Boston Red Sox hat didn't do much to keep me from getting soaked, but it was better than nothing. Totally worth it... because pizza and beer...
By the time I had finished eating, it was still raining... but not nearly as much. And yet the damage had been done. My clothes were completely soaked...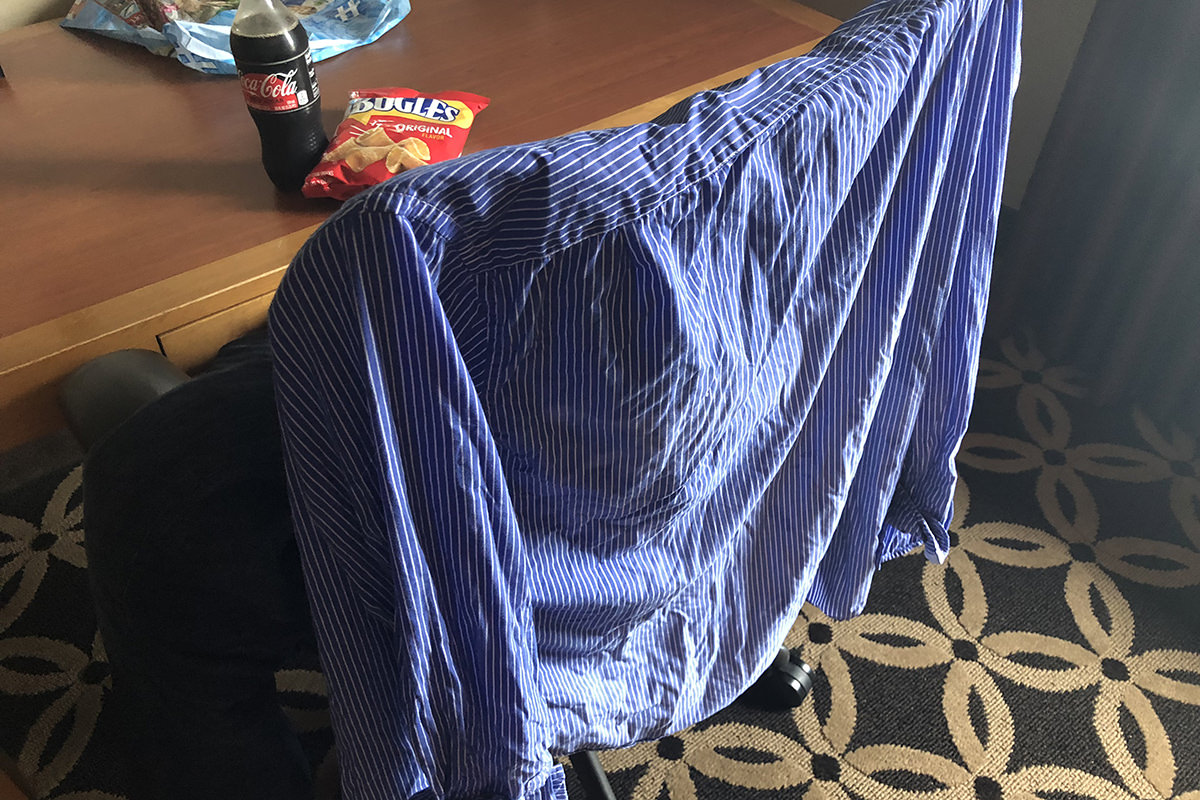 I guess dinner will be leftover pizza and a Coke Zero from the vending machine followed by Bugles for dessert, because I ain't going back out in this.