It's a three-day holiday weekend! Except I had to work today, so it's not much of a holiday for me. But hey, I got to come home and clean out my garage for six hours, so it's not like I didn't have any fun.
Last Caturday I posted a photo of Jake all sprawled out and was asked if that's how he always lays down. The answer is "no, not always."...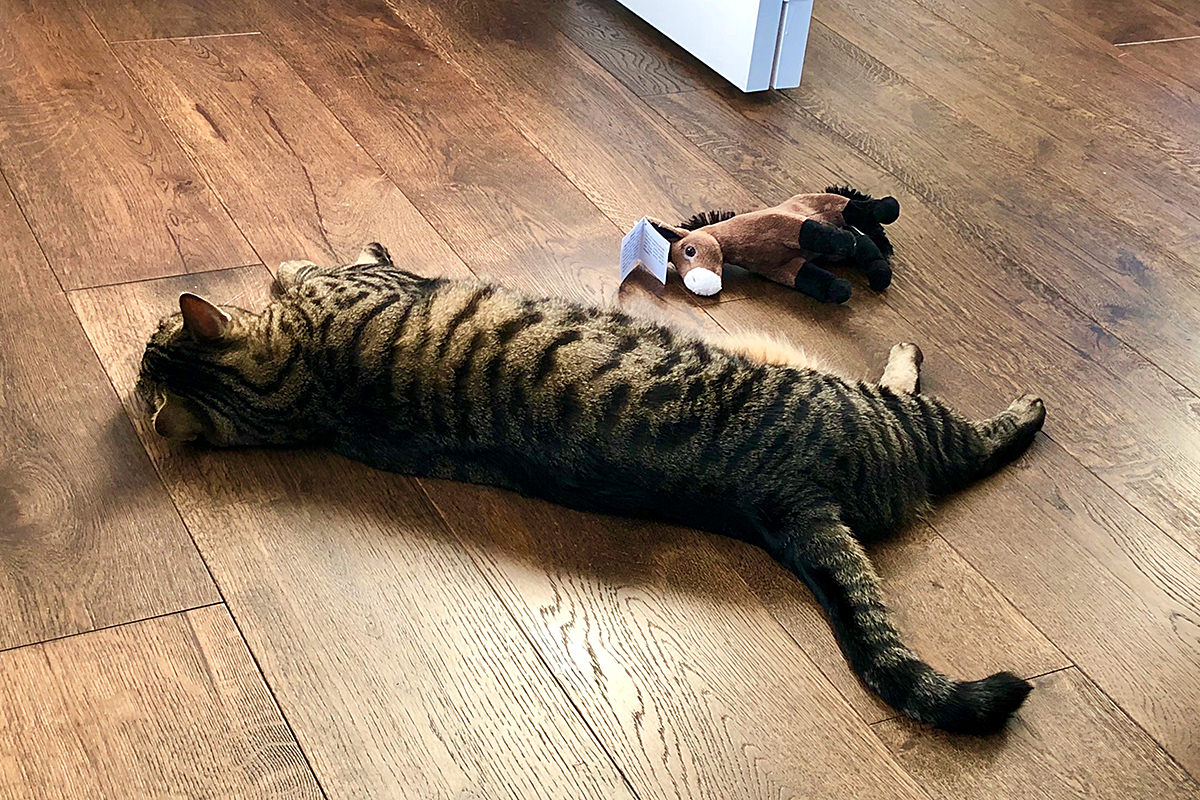 But he does lay like that a lot of times now that the weather is getting warmer and I am trying to save money by not running the air conditioner unless I have to...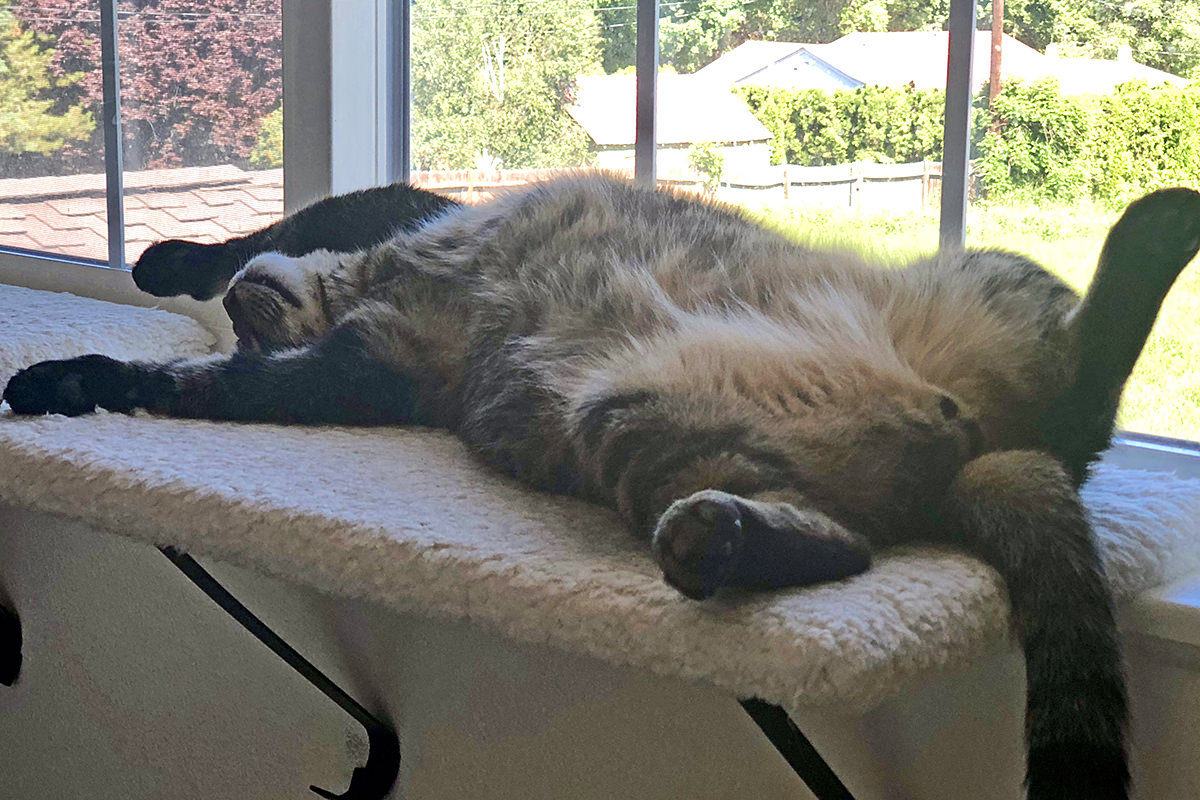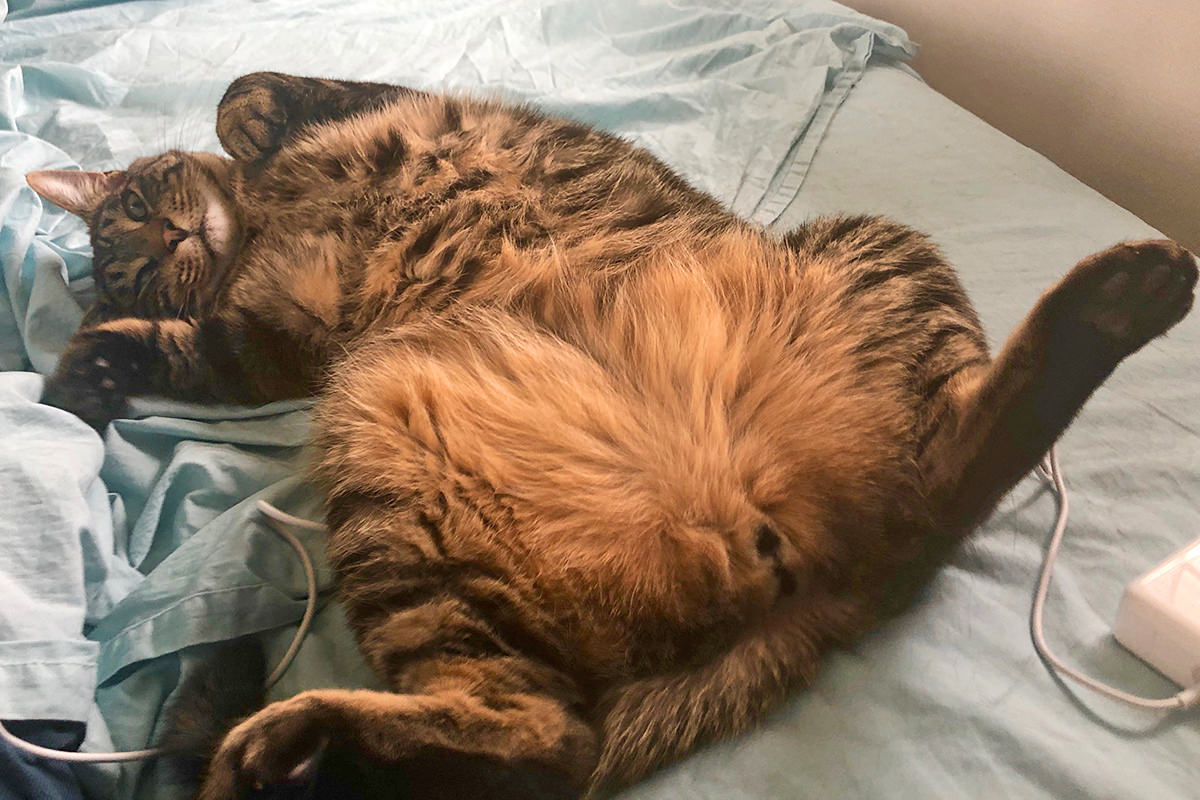 And he doesn't much care what people think about it. You'd probably lay spread-eagle too if it were hot and you were covered with fur...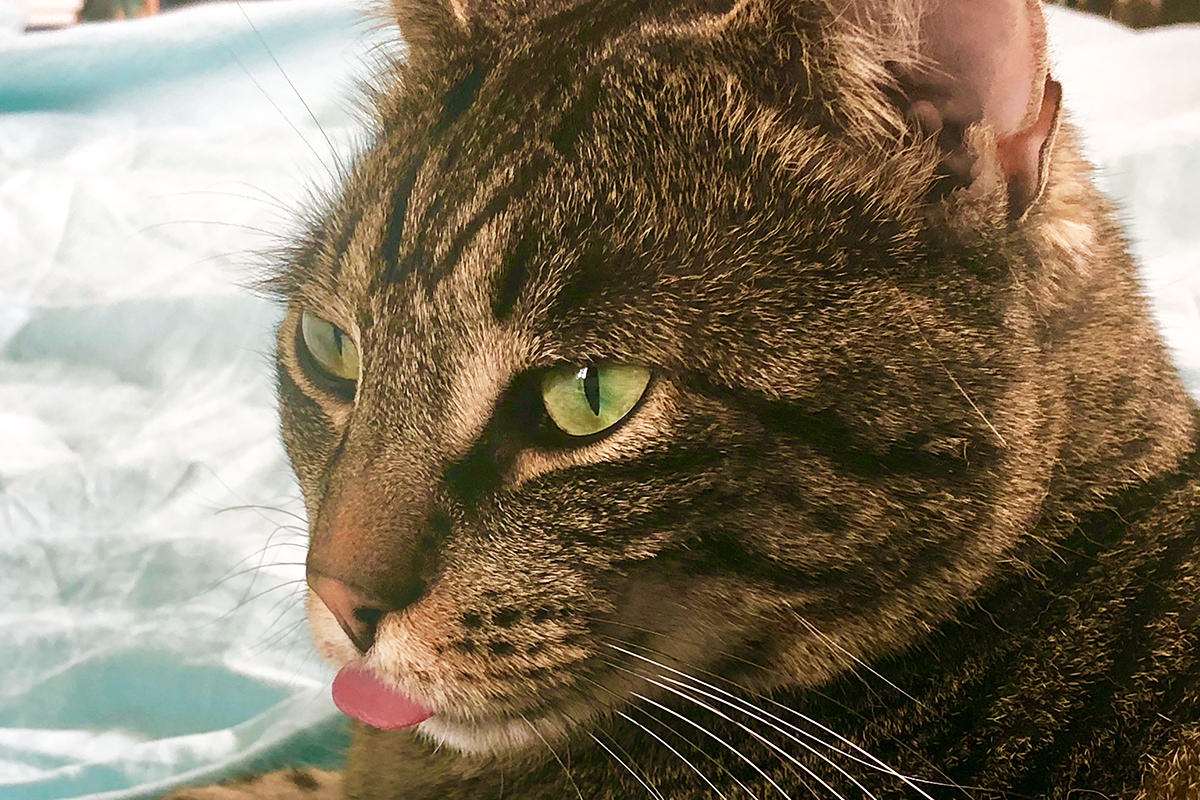 Unless you're Jenny. She's way too much a lady to lay like that.
Speaking of Jenny, she's started getting a bit demanding lately.
So there I was last night, composing an email to head off a major disaster, when I hear the most pathetic WAILING coming from near my feet. I look down to see what in the heck Jenny's problem is, and it's... nothing. Miss Perfect Pretty Princess just wanted to lay down next to me but my computer was in the way. Jeez. You'd have thought she was dying or something. The girl knows how to get what she wants, that's for sure...
Jake doesn't complain, he just jumps up and pushes his way to where he wants to sit. Which means setting down the computer and letting him get his way...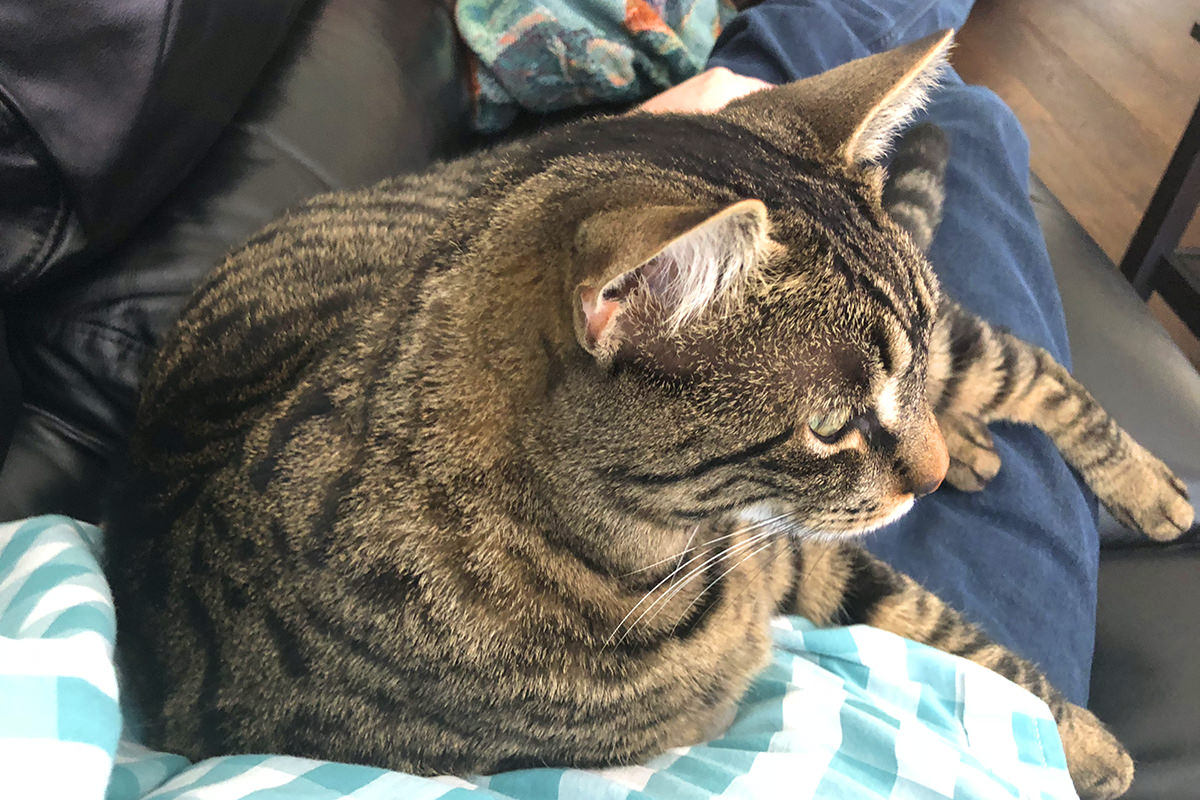 The only one in this house not getting their way is me.
And also any fly stupid enough to wander in. The cats are both completely obsessed with hunting them down...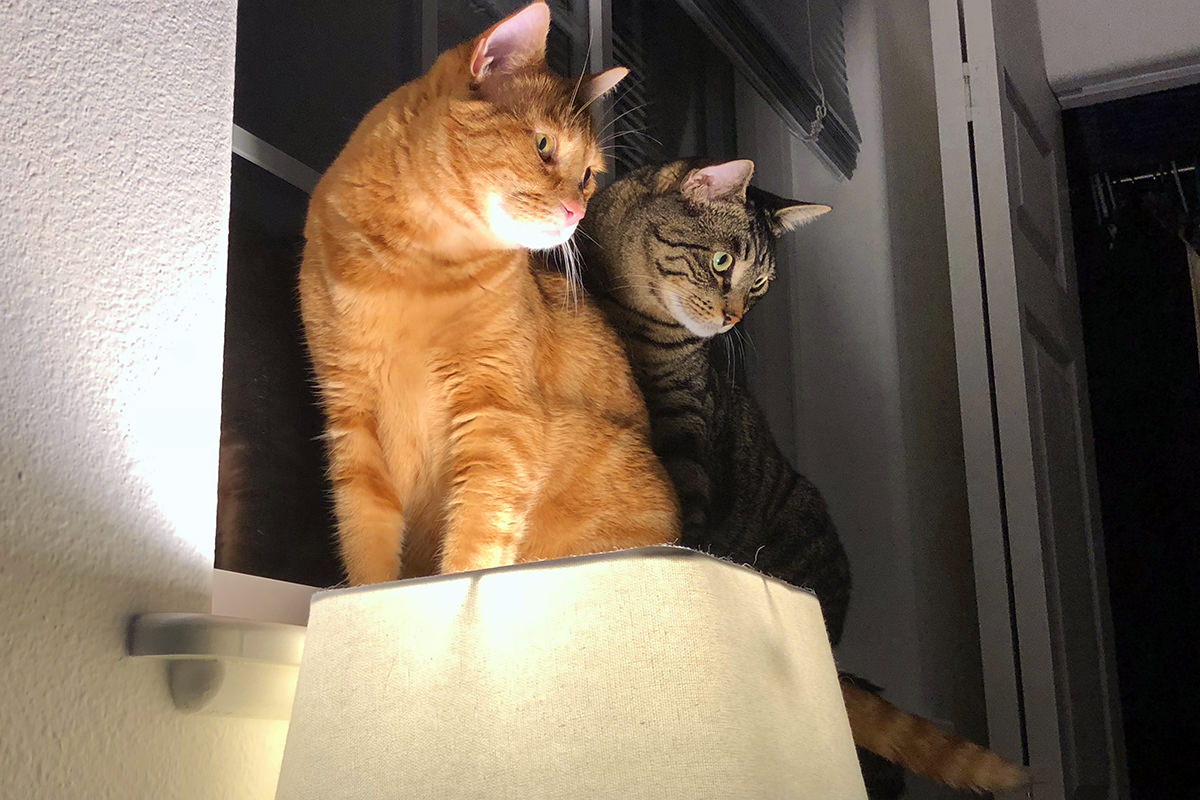 Jake and Jenny are surprisingly good at hunting flies. They're patient. And fast. And resourceful. They catch a lot of them.
Which is fine. Except when they eat the flies. So gross.