For the past couple days I've been tearing my garage apart looking for some photography props I need for an upcoming project. Which is no easy task considering how much senseless crap I've accumulated over the years. Boxes and boxes and boxes of stuff I should have never saved, but kept anyway. Like I've got some kind of hoarding disorder.
Take for instance my travel souvenir collection.
When I first started traveling, I had no idea how many places I would end up going, so I saved absolutely everything. Every ticket stub, every matchbook, every brochure, every pamphlet, everything. My thinking was that this was the best way to remember where and when I've been. And that would have been fine if I only went to a handful of places... but I've been hundreds of places around the globe, and I've accumulated a metric shit-ton of crap because of it.
Five years ago I stopped buying souvenirs and saving crap because I've already got more than I'll ever look at. I just take pictures instead, and that's all I really need. Thank heavens. Because just look at some of this stuff...

• SAND
At some point I decided it would be a good idea to collect baggies of sand from beaches around the world...
Eventually I switched to small Tupperware plastic boxes...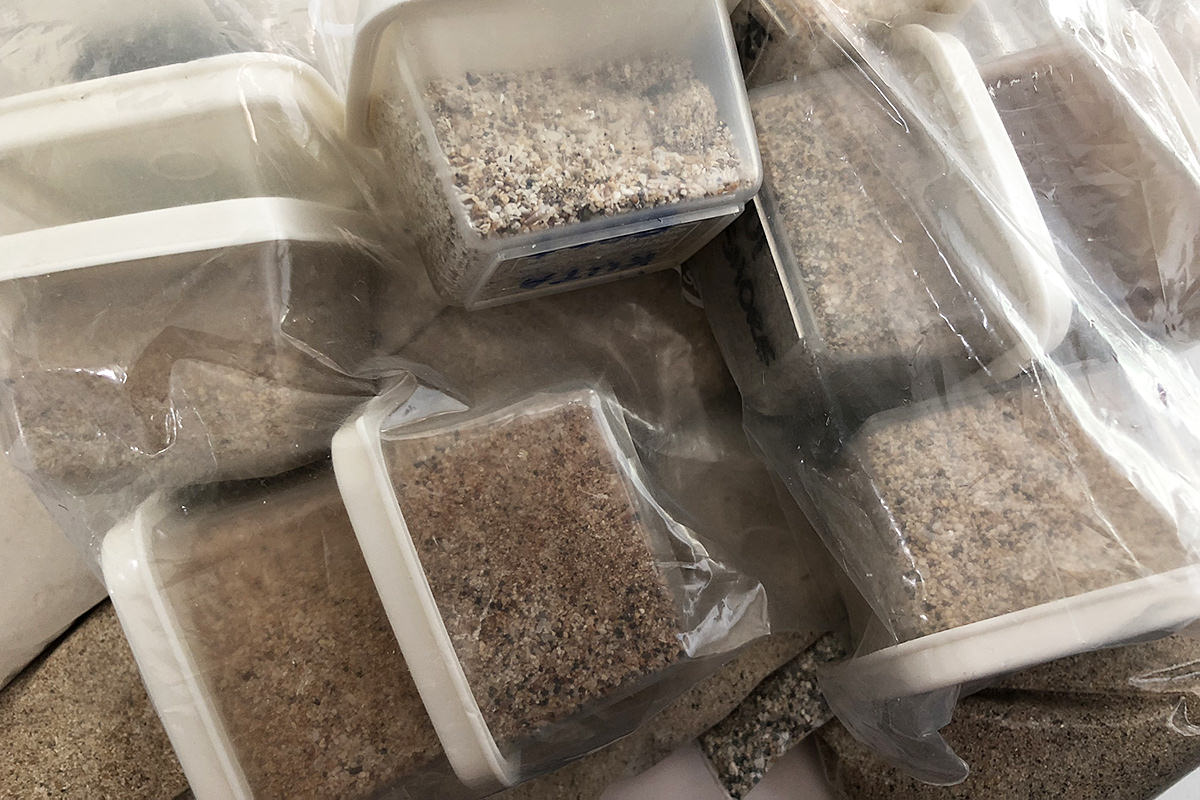 I just counted... I have sand collected from 38 beaches. Everywhere from Bali and Phuket to Key West and Maui. It's kind of wasteful to throw all of this sand in the trash, so I'm thinking of making one of those jars where you layer sand in them. Usually, it's colored sand... but I think it would be pretty with natural sand, because there really is a huge variety in color and texture when you stop and really look at the stuff.

• MAPS
Now-a-days this makes absolutely no sense, because I've got an iPhone that can pull up a map (with directions!) anywhere in the world. But back in the day? You had to get a paper map, and I saved up hundreds of them. Partly because I didn't want to have to buy a new map if I ever ended up going back to a place like Montreal...
But mostly because I love maps. Always have. I especially like custom maps, which is why I probably won't be tossing out cool ones I've found... like these from the various Hard Rock Cafes in Japan...
But all the others? Recycle bin.

• BOARDING PASSES
Remember boarding passes? PAPER boarding passes before you could just have your boarding pass on your phone? I do. It's not like I can forget when I've got hundreds of them piled up. Apparently at one time I thought it important that I remembered I flew to Detroit on September 30, 2003... but why?
LOL... to show just how old I am, you used to get your tickets sent to you in the mail!...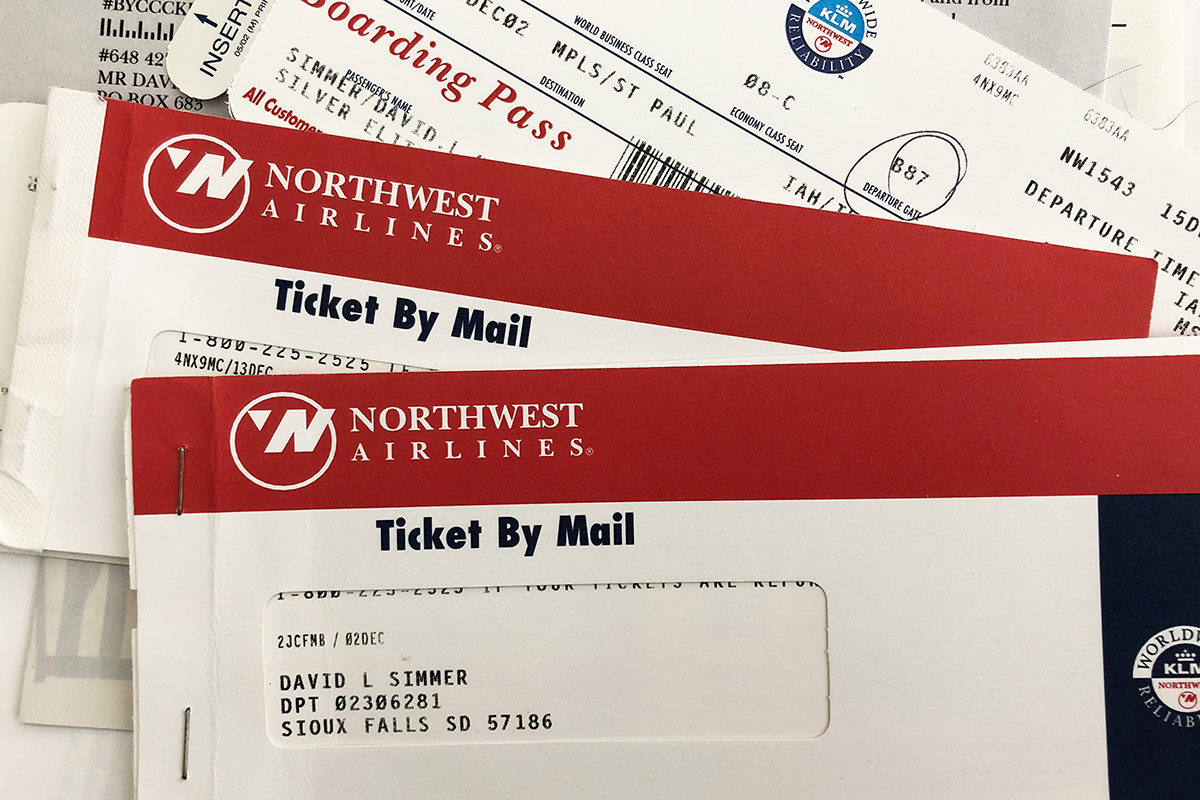 I remember how upset I was when so many airlines gave up on the nice, heavy cardstock passes and switched to those flimsy paper ones. A travesty! But of course I kept them all anyway...
If I had only flown ten times in my life, perhaps it would be fun to look back on all my trips so I could remember when I went on that trip to Phoenix... but during my prime travel days I was flying up to 40 times a year. Wanting to look back on that mess is just insanity. Besides, most of my travels are recorded with a date stamp on the photos I take... or an entry on this blog... so it's not like I need them even if I did care.

• HOTEL KEYCARDS
Honestly, I rarely kept these things on purpose. A handful of times I'd keep them if it was a particularly memorable or famous hotel... but I've got keycards from frickin' Holiday Inns?!?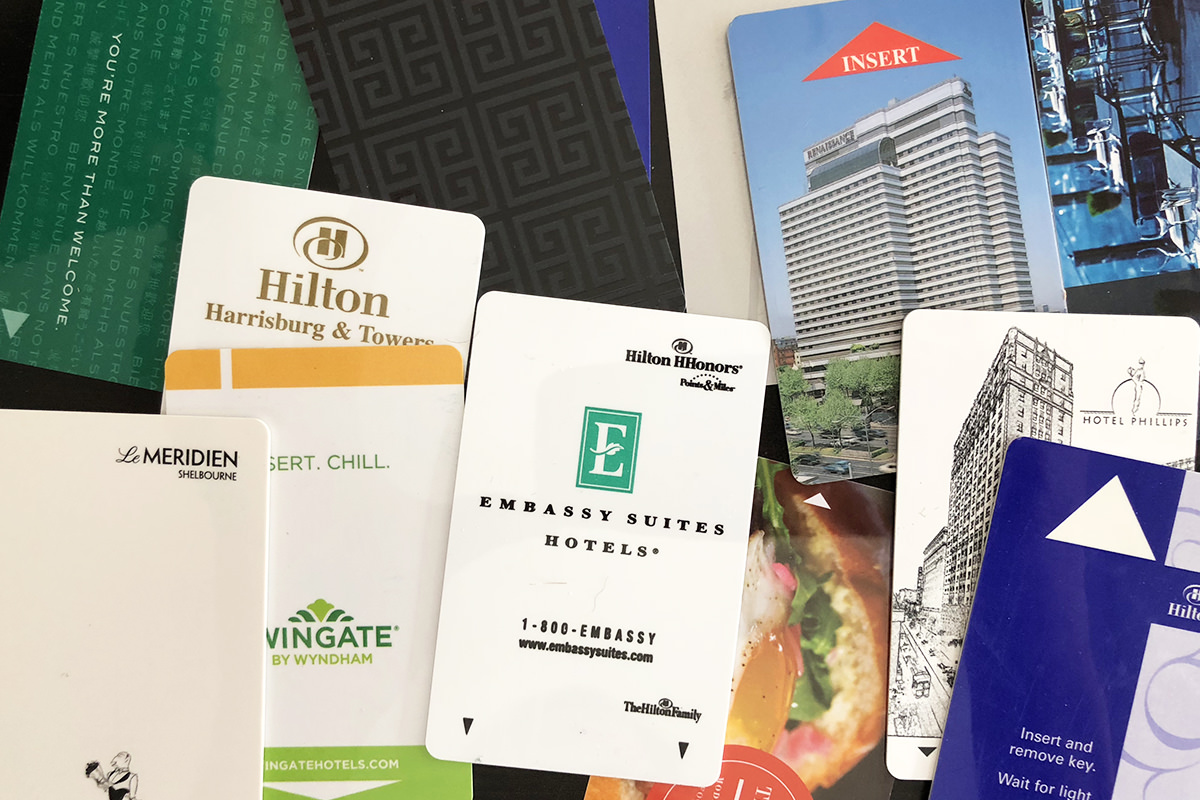 Whenever I found them hidden away in a pair of dirty jeans when I got home, I'd just add them to the pile. Eventually I had a pretty big pile. Because I'm crazy like that.

• BROCHURES
Okay, these actually make a little bit of sense to hang onto. First of all, they're almost always free. Second of all, they usually contain interesting information of stuff you've seen and done. I have a big box filled with nothing bu brochures from Disneyland, Disney World, and Universal Studios. It's kind of cool to go back through old ones and see attractions and rides that don't exist anymore... or watch how the parks progressed over the decades...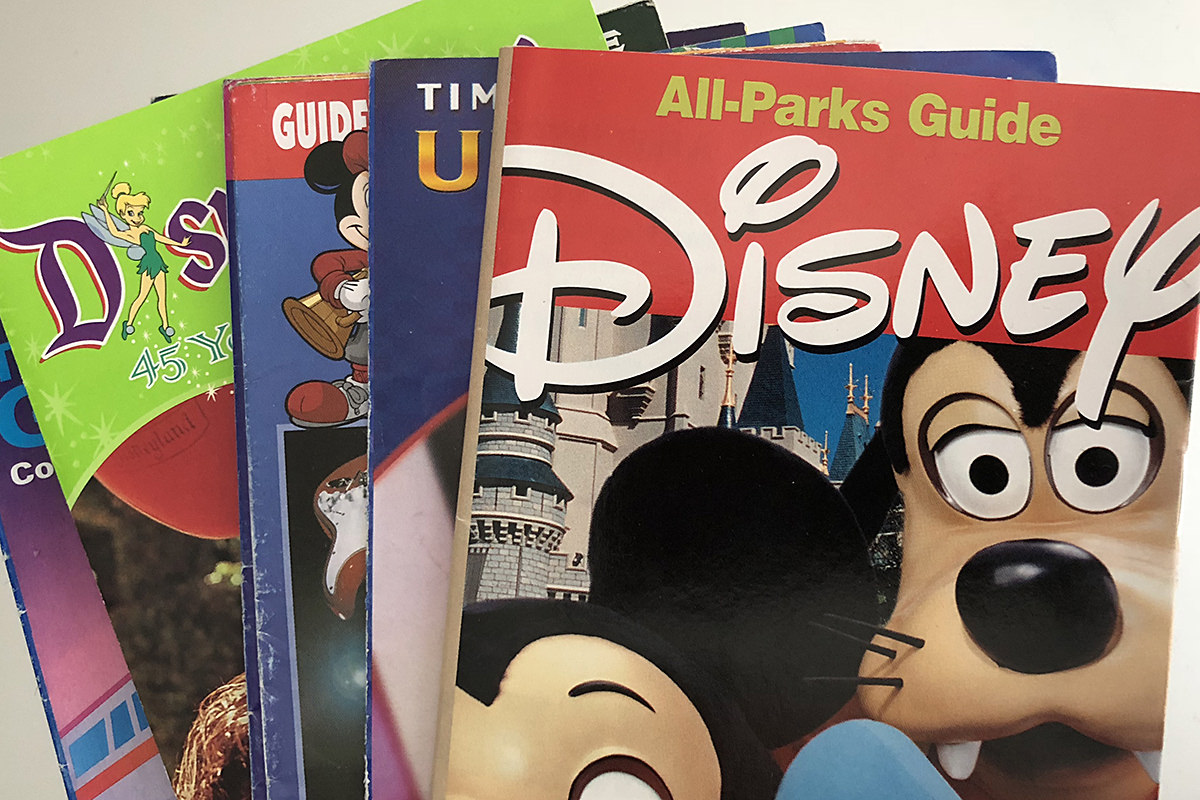 Brochures also make for an interesting snapshot of the times. This ad ran inside a Disney World brochure during their 25th Anniversary, where they changed Cinderella Castle into a massive birthday cake...
It was hideously ugly... and I remember how pissed off people were when they went to get their picture taken in front of the castle and had to settle for this freak show instead. Fun times. Fun times. Anyway... I've got enough brochures to build a retaining wall in my back yard. And yet... I don't want to get rid of all of them... just most of them, so I'll have to set them aside and find time to sort through.

• HOTEL SUMMARIES
Why? Why? Why would I save these? I mean, I guess it's cool that I can look back and see that I stayed at the Park Lane Sheraton in London, but WHY?!?...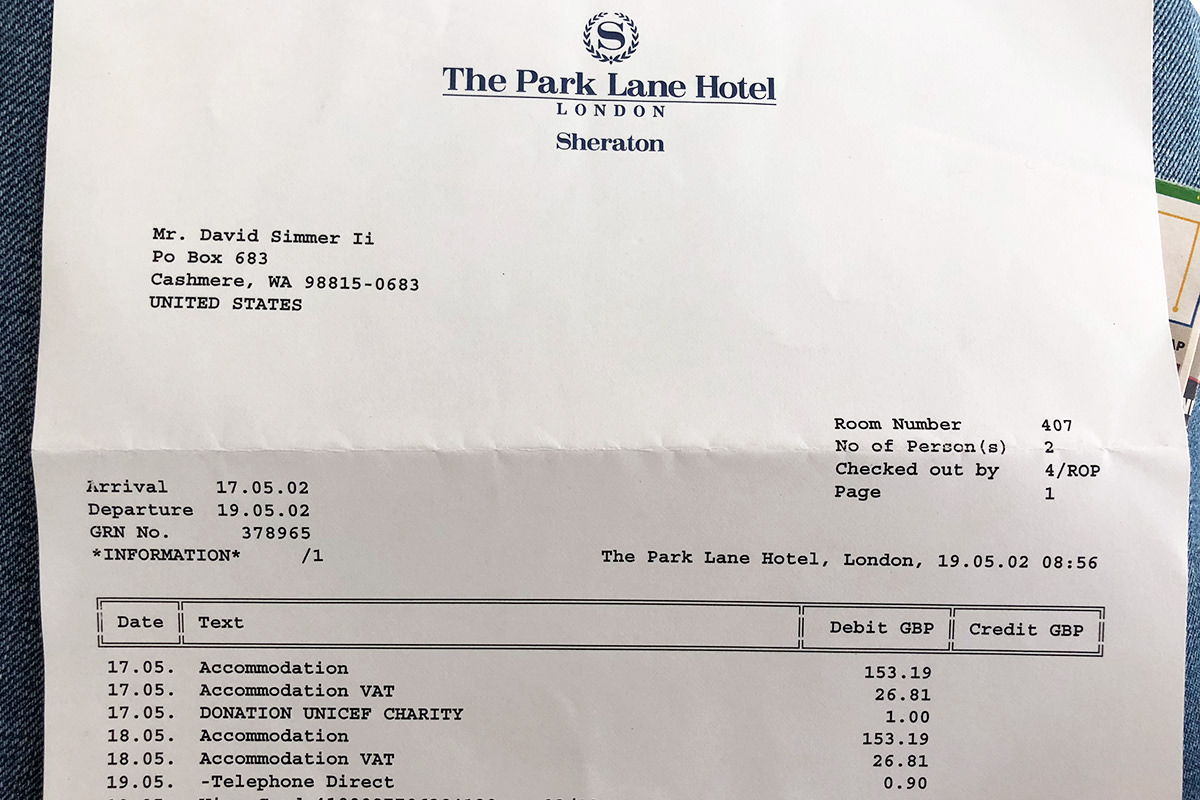 Also interesting? A room at the Park Lane Sheraton was just 150£ sixteen years ago. Now it's probably more like 350£. I've accumulated hundreds upon hundreds of these things... and now they're all lining my recycle bin.

• RECEIPTS
Saving receipts for business trips became so second-nature to me that I automatically saved all my receipts... even for personal travel. Like this massive stack of Hard Rock receipts...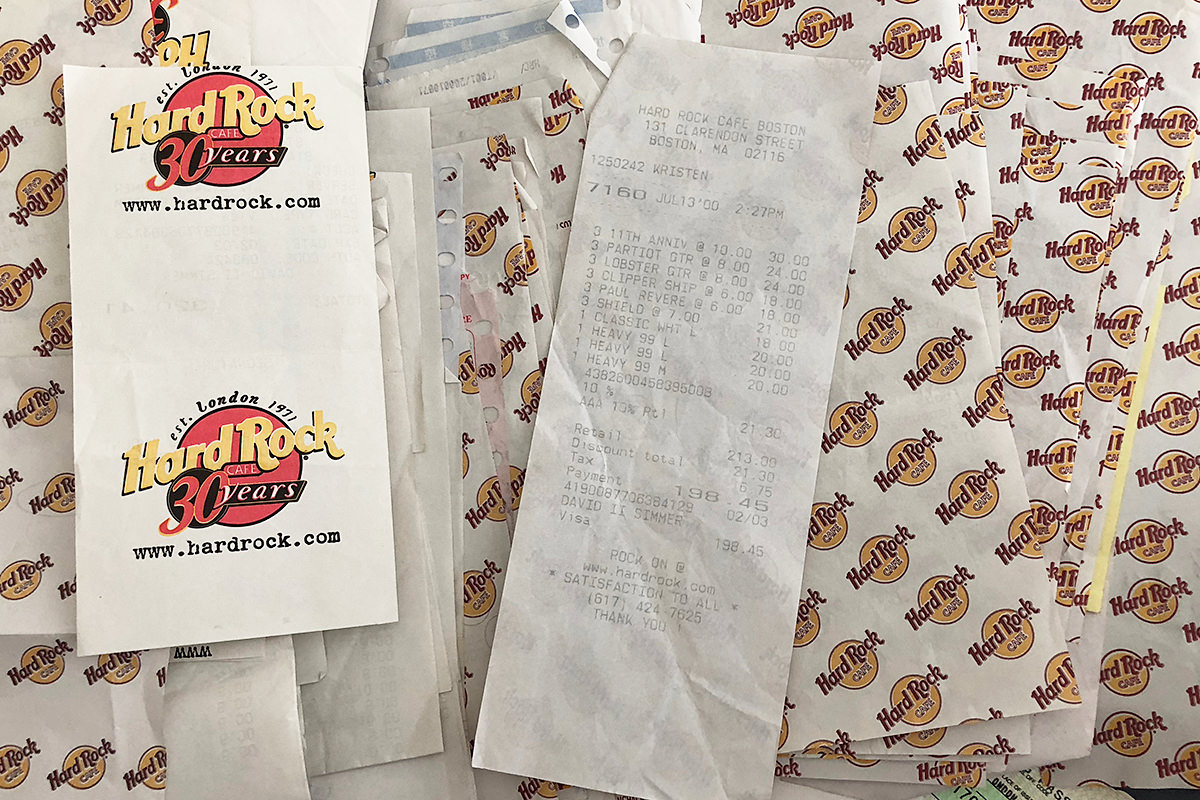 I shudder to think how many thousands of dollars are represented in these alone. What was I thinking? And it wasn't just Hard Rock... I saved everything! I found a receipt for a soda I bought in Tokyo, for heaven's sake. That I took it home with my is crazy... that I held onto it for twenty years is madness.

• CALLING CARDS
For whatever reason, I had a box that was filled just with calling cards. I must have had 50 of them. Some of them were freebies... others were a part of some bundle I had bought... and about 20 of them were in an "Inconvenience Packet" that you'd get when an airline screwed up and stranded you. Presumably so you could contact loved ones back home and let them know you would be missing dinner...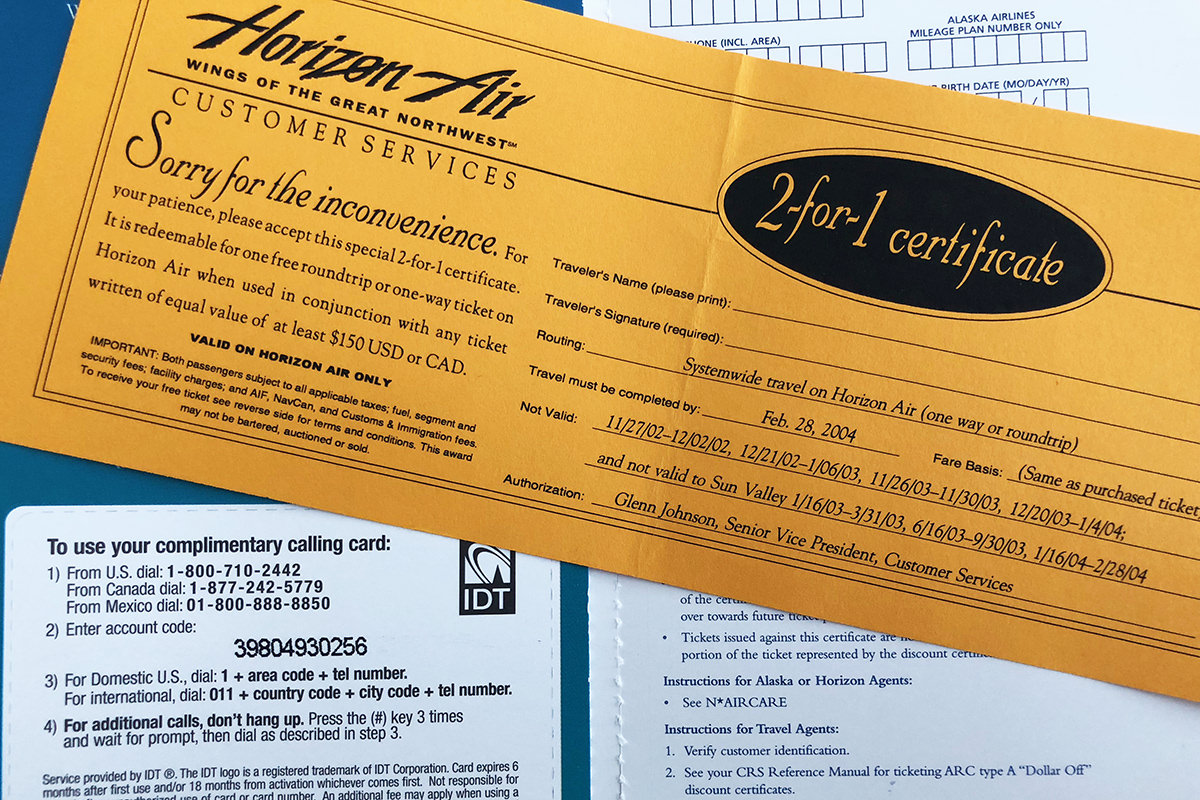 Now-a-days, of course, you just pull out your mobile phone, but it was a simpler time back then.

• UPGRADE CERTIFICATES
Because I flew a lot, I was forever getting perks that I could redeem... like upgrade certificates. Except any time there was room for an upgrade, I'd get the upgrade automatically, so they were kind of redundant. I tried using them a few times to guarantee my upgrade to First Class, but that never really worked because there were so many restrictions. But never mind all that, because I kept stacks of them anyway...
You'd think that since the above example expired in 2001 I would have tossed it in 2002... but nope.

• AIRLINE FREQUENT FLYER KITS
Now-a-days I don't even think you get a kit... unless you're a really top-tier flyer. But twenty years ago? They came like clockwork for me...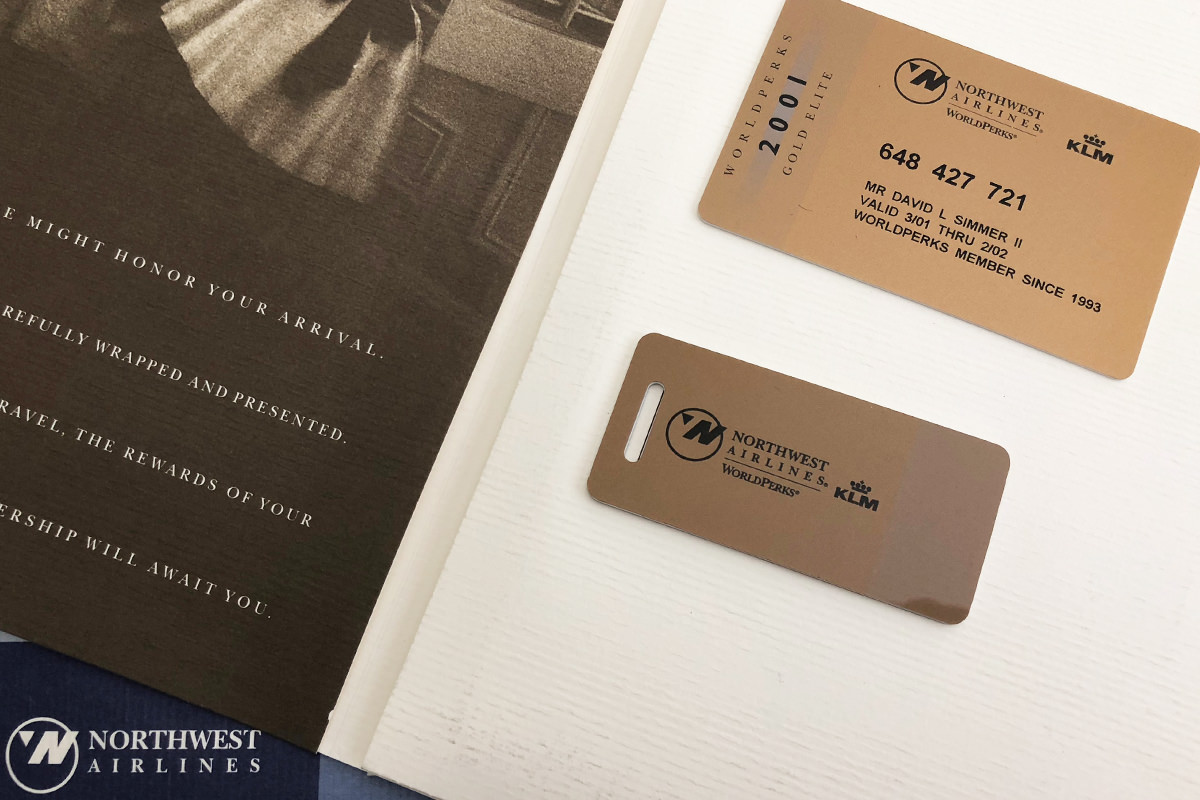 I have my Northwest Airlines kits from when I first became a premium frequent flier in 1994 (where I was a Silver Level) until they ceased operations in 2009 (where I was a Platinum Level). Why? You got me. What's really insane is that many years I got multiple kits. One when I turned Silver. Another when I turned Gold. Then another when I turned Platinum...
Insanely wasteful, but frequent fliers are an airline's bread and butter, so I guess it was worth it?

• AIRLINE NEWSLETTERS
If there's anything more insane than saving expired upgrade certificates, it would have to be saving airline newsletters...
I guess they're kinda cool because the ones from Northwest always had a summary of the places you've flown but, again, I don't know that having this information is all that useful unless you're psychotic about knowing the date and time of every flight you took.

And this is just the tip of the iceberg, I assure you. I've got enough postcards to plaster every wall in my house. I've got enough knickknacks, tchotchkes, keychains, pins, cards, and other crap to fill... well, to fill an entire garage. Which is what I've done.
And that's why I can't find the photo props I'm looking for.
Perhaps after another month of going through all this junk I will no longer be eligible to appear on an episode of Hoarders.
And, if I'm very lucky, I might also find what I've been looking for all this time.