Living with cats has been a joyous experience every day... save one day. My visit to the vet with them last February. It was equally traumatic of all three of us, and I've been dreading having to go back for an entire year.
As I mentioned a while back, I had brought in the cat carriers in early so I could get Jake and Jenny used to being around them.The difference being that last year I was able to trick them into the containers with treats. This year? Not so much. They didn't want to go in under any circumstances. Even by bribing them with treats.
Here's Jenny hanging out with me five minutes before I would betray her...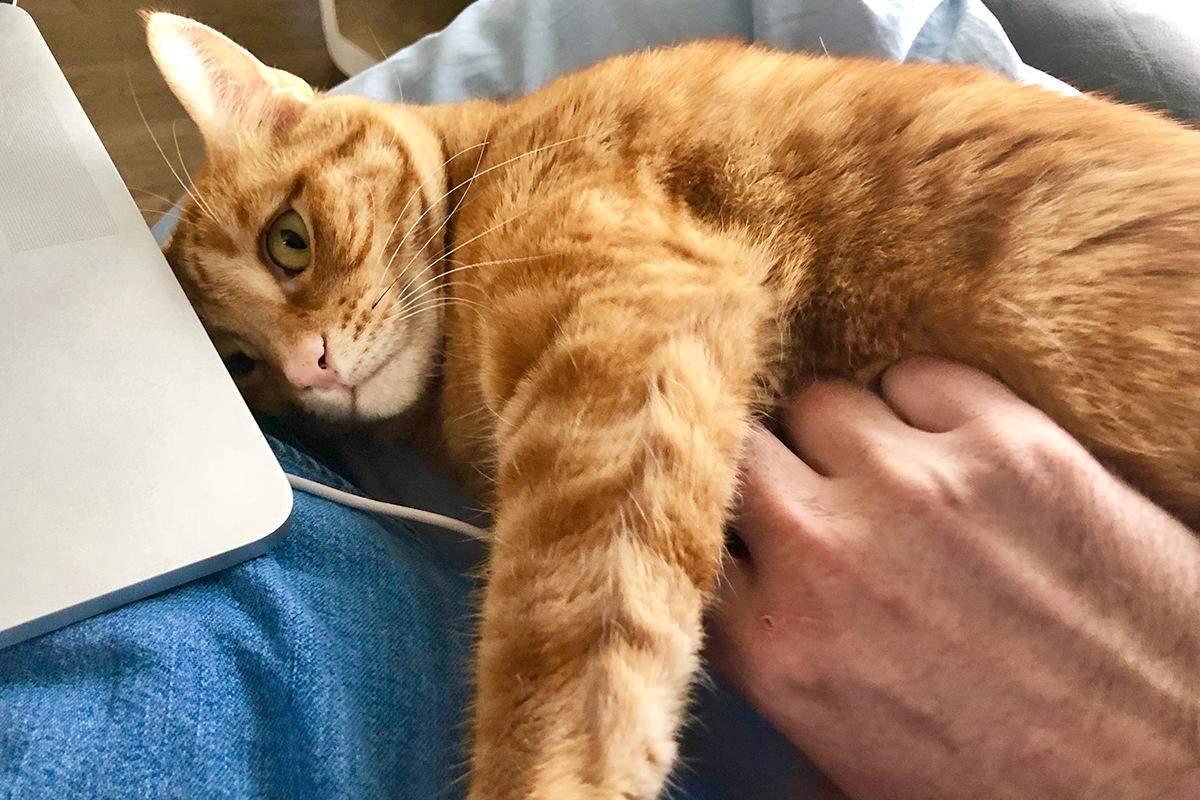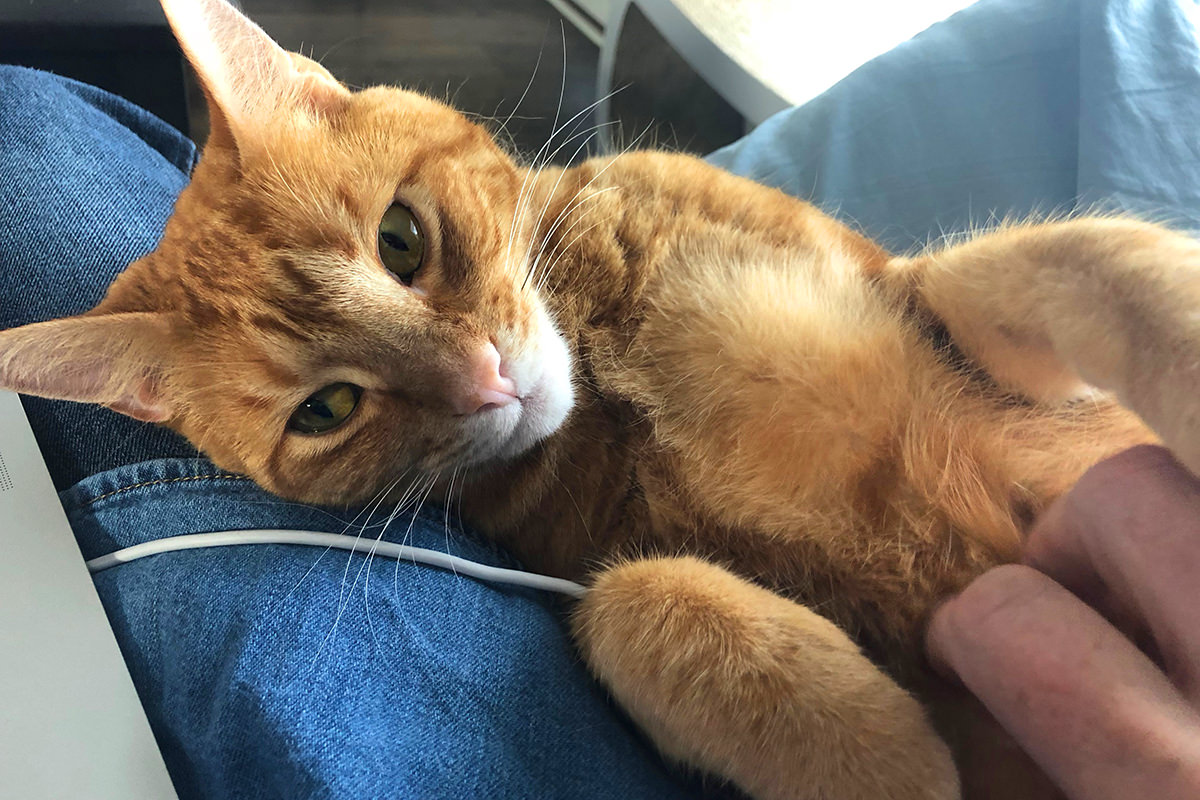 In order to trick them into the carriers this time, I essentially had to starve them, then dangle food in front of them so I could shove them inside and lock the door behind them. It worked, of course, though I felt so awful about having trapped them...
The 20 minute drive was almost exactly the same as last time. Jenny went catatonic. Jake cried and howled the whole way there.
Once I got to the vet, the challenge was to get them out of the carriers that I had struggled so hard to get them into. Jenny had to be pulled out clawing and meowing... Jake had to be shoved out... then Jenny proceeded to hide in the sink and Jake tried to camouflage himself...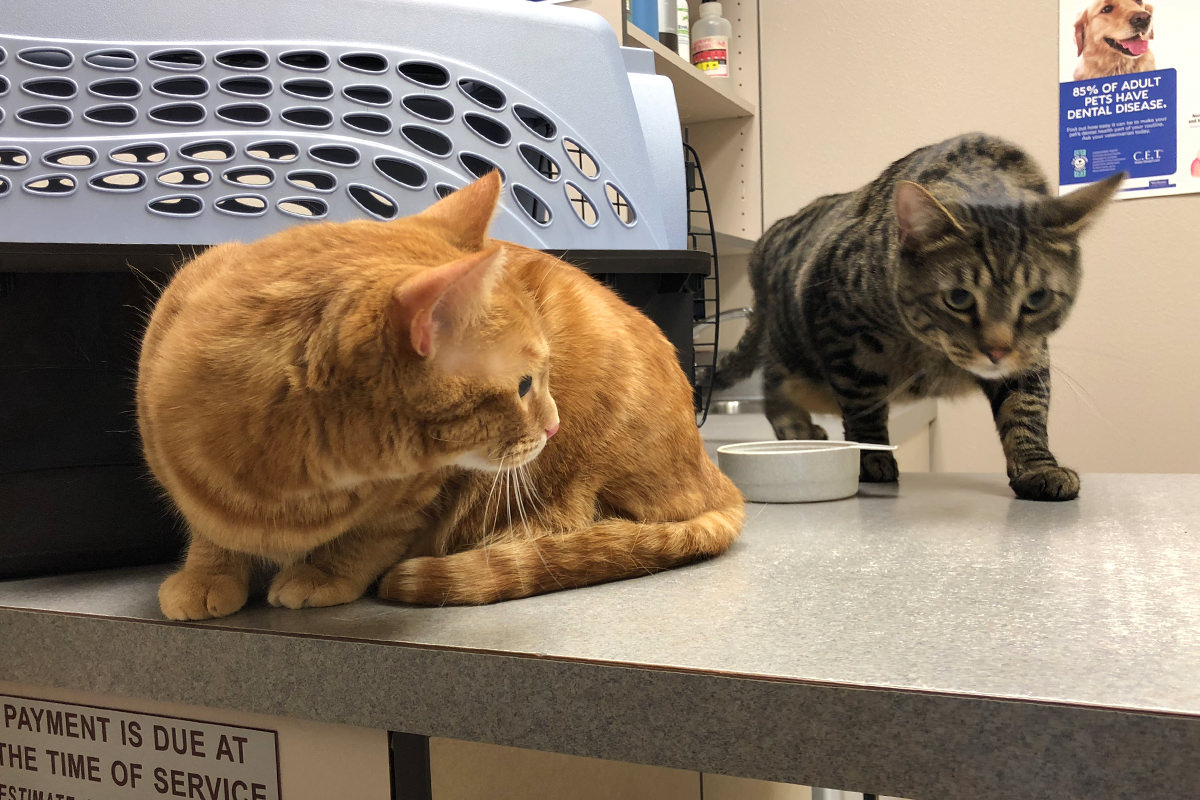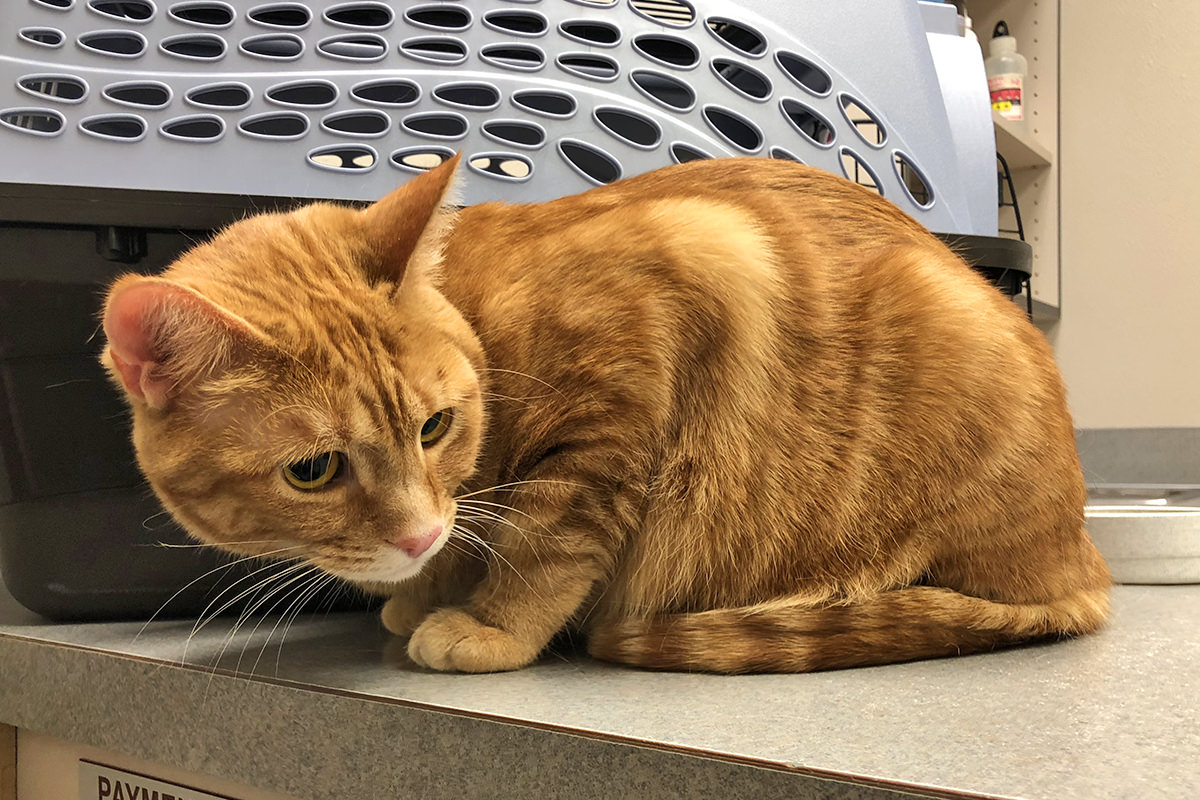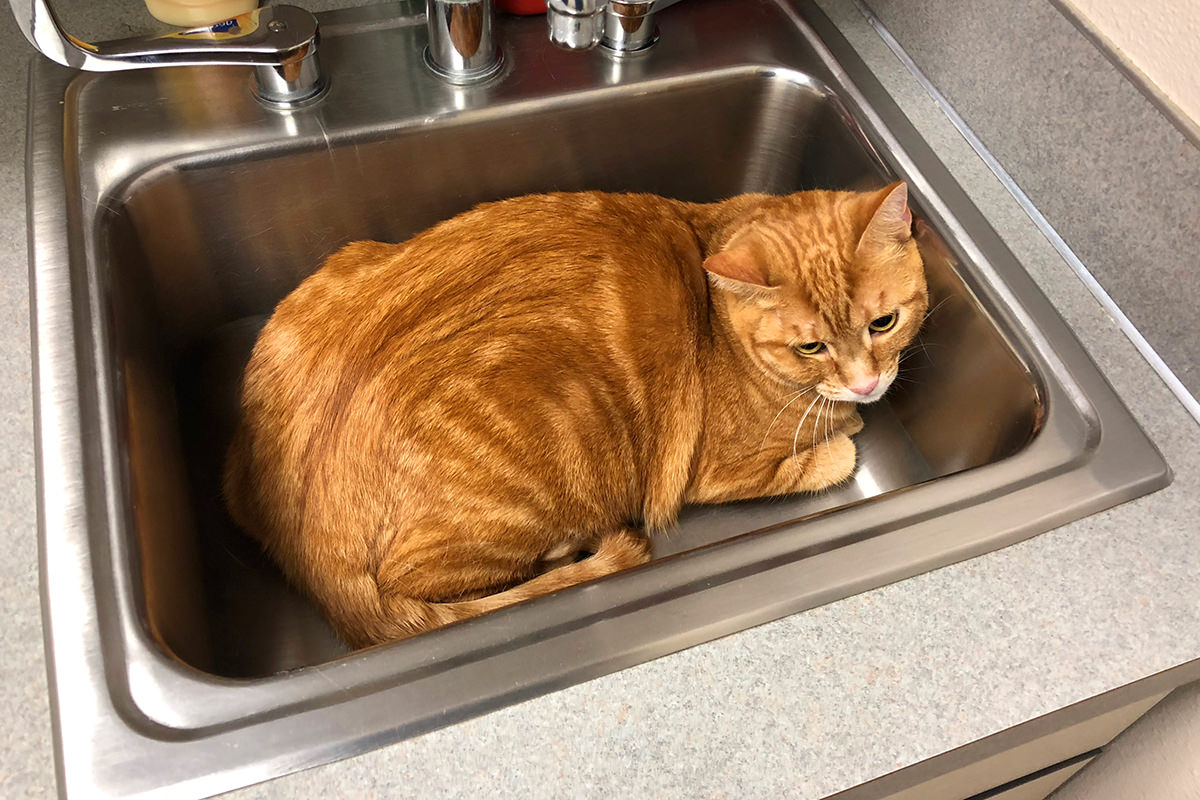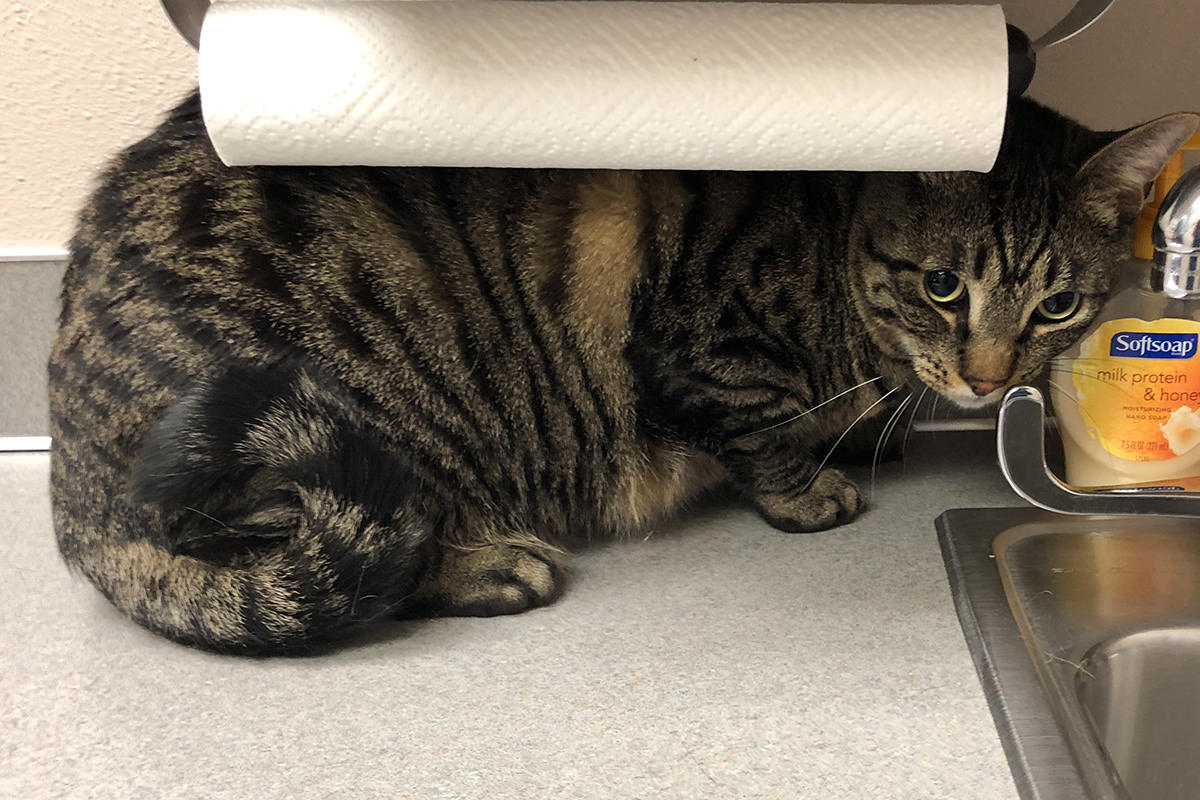 Half-way through the visit Jenny just went flat?... I guess the term would be? Like she was trying to melt into the table or something.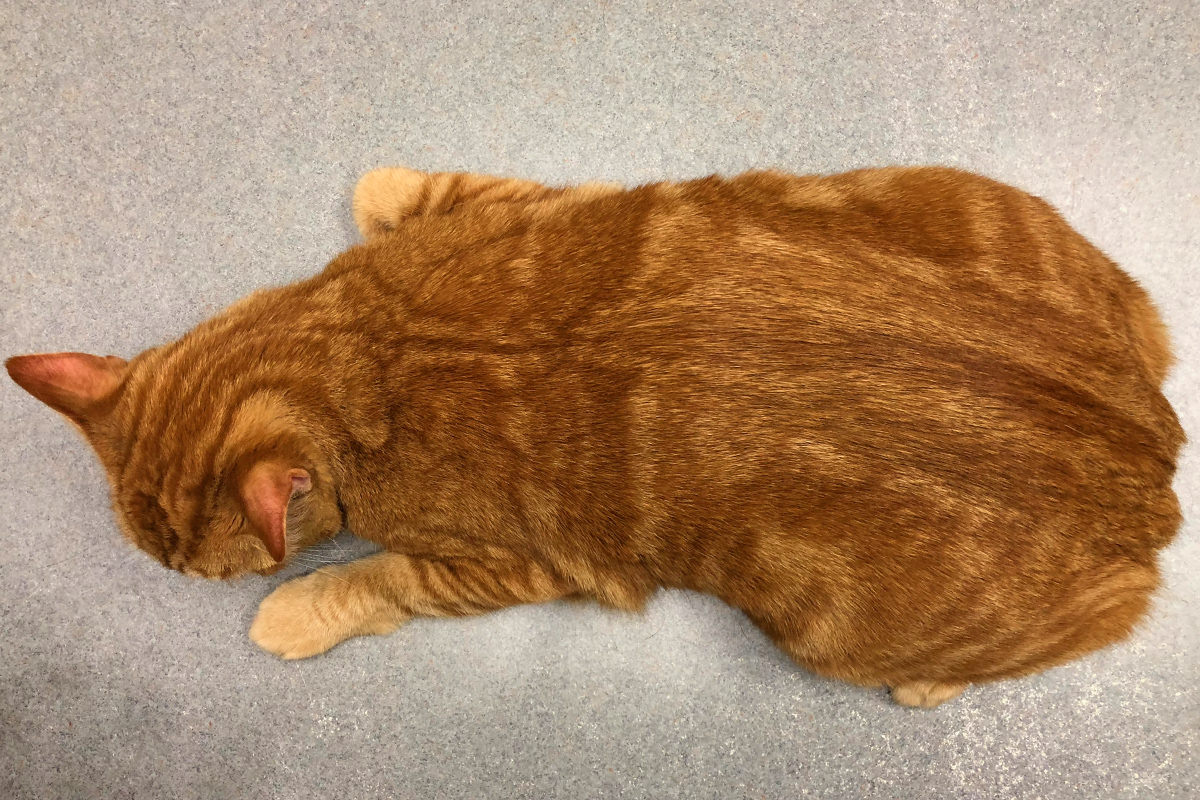 It was kind of freaking me out... but then Jake noticed his sister in distress and stepped up to try and comfort her. I was doing a pretty good job of holding it together, but just then I nearly lost it. Such sweet kitties. And such a good big brother...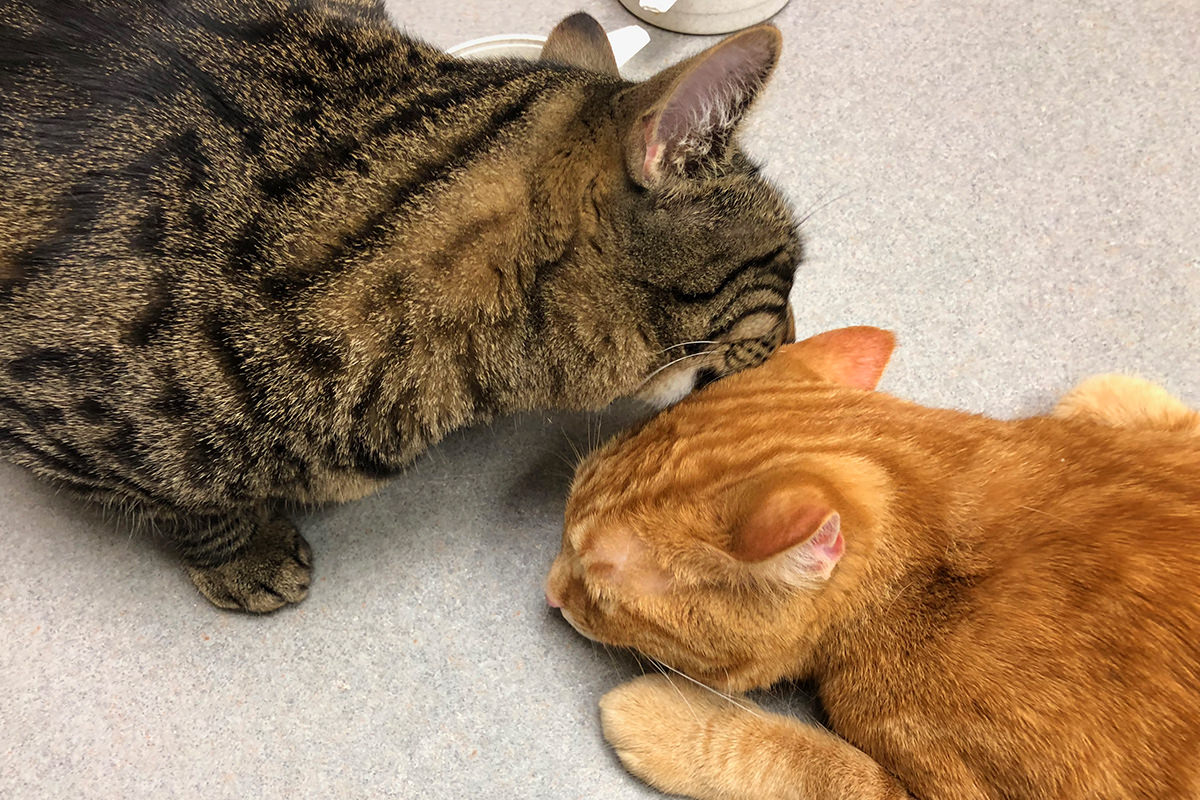 Just like last year, Dr. Bonnett at Cascade Veterinary Clinic was amazing with my cats. So kind and caring about taking his time to make sure Jake and Jenny were as comfortable and least traumatized as possible.
Turns out that Jake lost a half-pound, but is still a little overweight. Jenny is at her target weight still. Both of them are healthy and have no issues, so I'm feeling more than a little blessed about that. They handled their annual vaccinations like a champ and, just like that, they were done and I was $200 lighter.
After the doctor wrapped up and it came time to get them into the carriers again, they were only too happy to run into them this time.
The drive home was more of the same. Jenny zoned out with an occasional whimper... Jake howling and crying wee wee wee all the way home.
Last year they went screaming from the carriers, hid under the bed for a while, then got all clingy on me. This year they meandered out of the carriers, so I went ahead and fed them... this time without any tricks...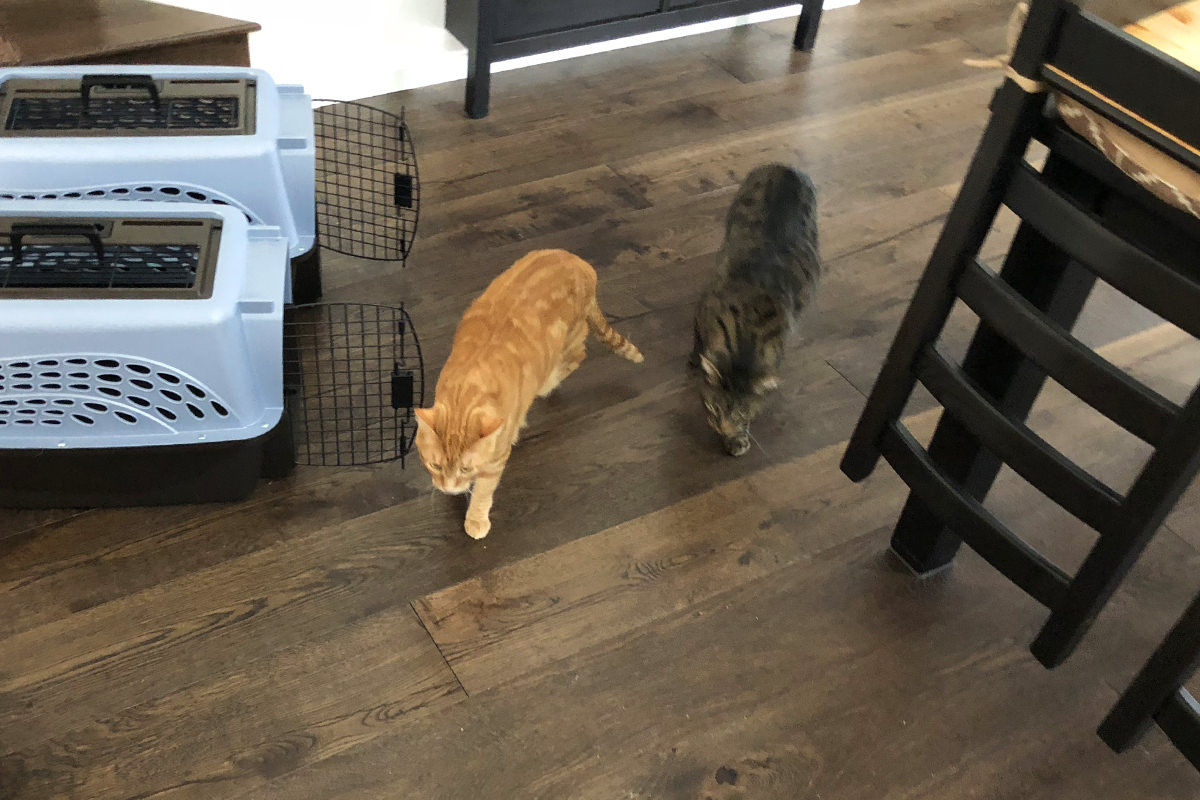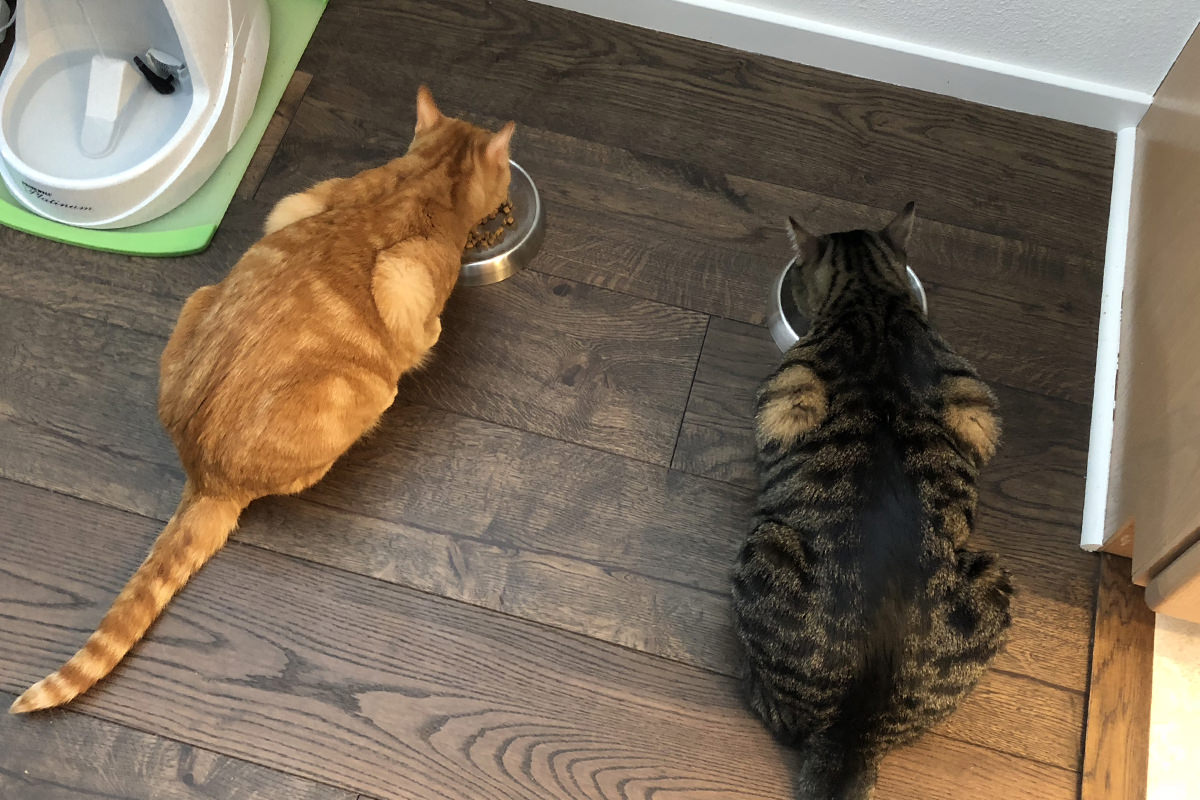 Instead of being clingy on me, they were fairly clingy with each other, which was nice...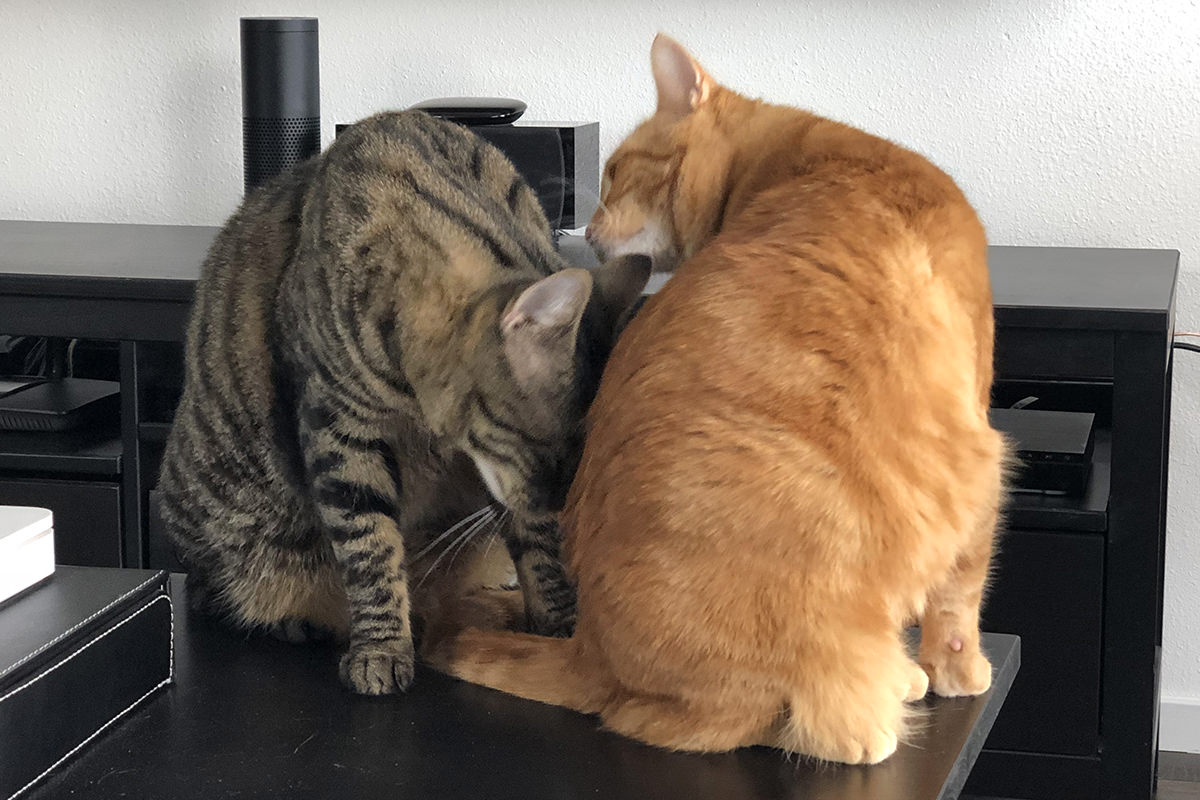 And so... all good for another year (knock wood). Now I need a drink.