My addiction to home renovation shows has reached critical mass. My list of woodworking projects I want to do has gotten so long now that I would have to retire if I even wanted to make a dent in it.
Right now I'm excited for Spring to come so I can turn my garage into a woodworking shop again and get started on two (well, actually three) projects...
Custom Picture Frames. I am building a wall collage in my stairwell of family and friends photos. I'm to the point where there are no frames I can buy to fit in the places I need to fill, so I need custom frames to make it work. Alas, they are SO expensive, so I bought a router table and am going to make my own. It's so much easier than I thought it would be. I also have some prints that I'd love to display, but could never find frames to fit. Now I can make my own.
Remodel My Laundry Room. I want some narrow shelving that will be easy to build, but the main thing I want to do is build new cabinet doors as practice for...
Remodel My Kitchen. I ran out of money when I was remodeling my home, so I never got to replace the kitchen cabinets which I hate hate hate. I then decided I would just reface them with new doors and drawers, but that was also insanely expensive. So then I decided to buy the tools to build my own doors and drawers. I'm also confident that I can tile my own backsplash. About the only thing I am not confident about is replacing the countertops, so I'll have to hire somebody after I'm done with what I'm going to do.
That's months of work given that I can only work nights and weekends.
And yet...
I've got another project I'd really like to tackle.
I want a pergola on my patio.
Well, a pergola over the part of the patio which remains after I built a catio out there. It might also be cool to build a cat run into it with seating on top, like yo...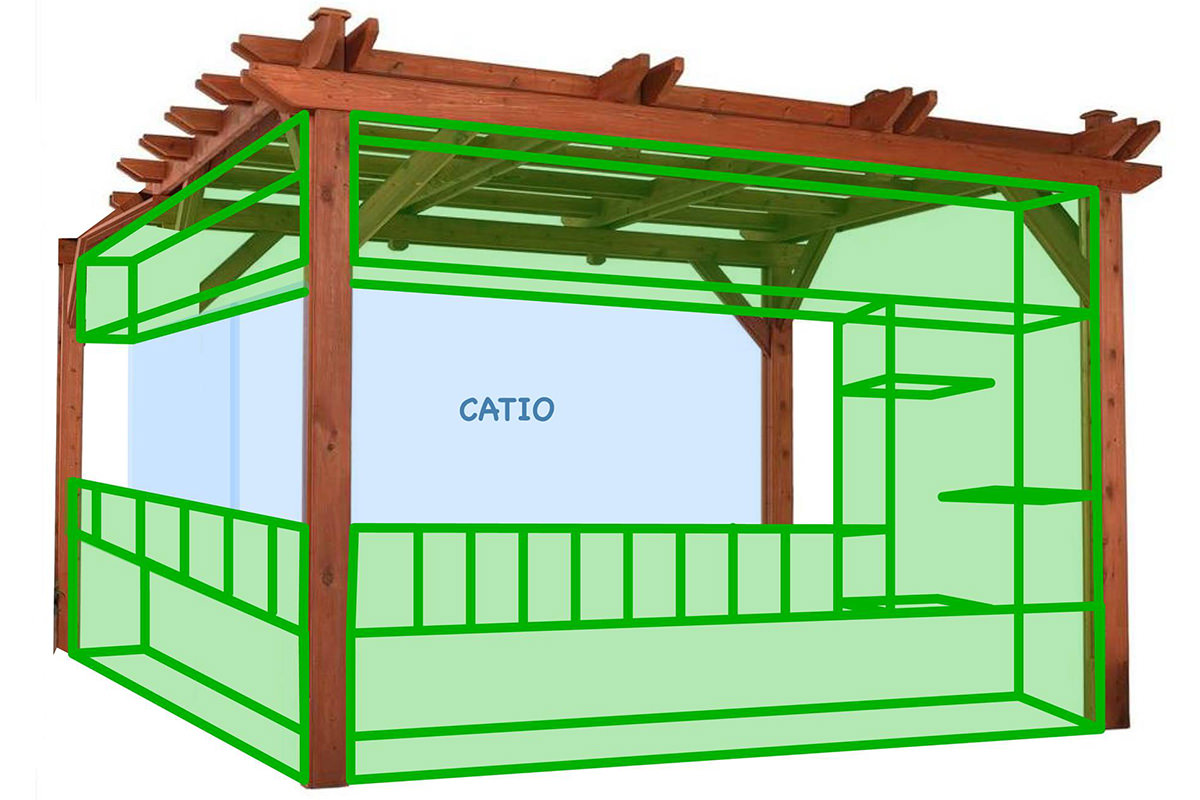 That way I could sit outside and read a book under a little bit of shade while my cats run around. Big Fun for all of us!
By far, the biggest project I've ever tackled, if I end up doing it... but it looks like a lot Big Fun to build too!