This morning I was working from home when I hit a snag and needed to be in the office to finish up. I was hurrying to get out the door when I noticed that something was on my floor. Too small for a mouse, so I was guessing it was some kind of hideous bug trying to get out of the cold. So I went to get a glass and piece of board to trap him and... it was a hairball. A Jake hairball.
Jake has, on rare occasions started hacking like he had a hairball, but he's never puked one up. I guess there really is a first time for everything.
So, after cleaning that disgusting mess up, I tracked him down to the pad on my media center (formerly the stereo receiver) to make sure he was okay. I asked him about the hairball, but all he did was demand belly rubs...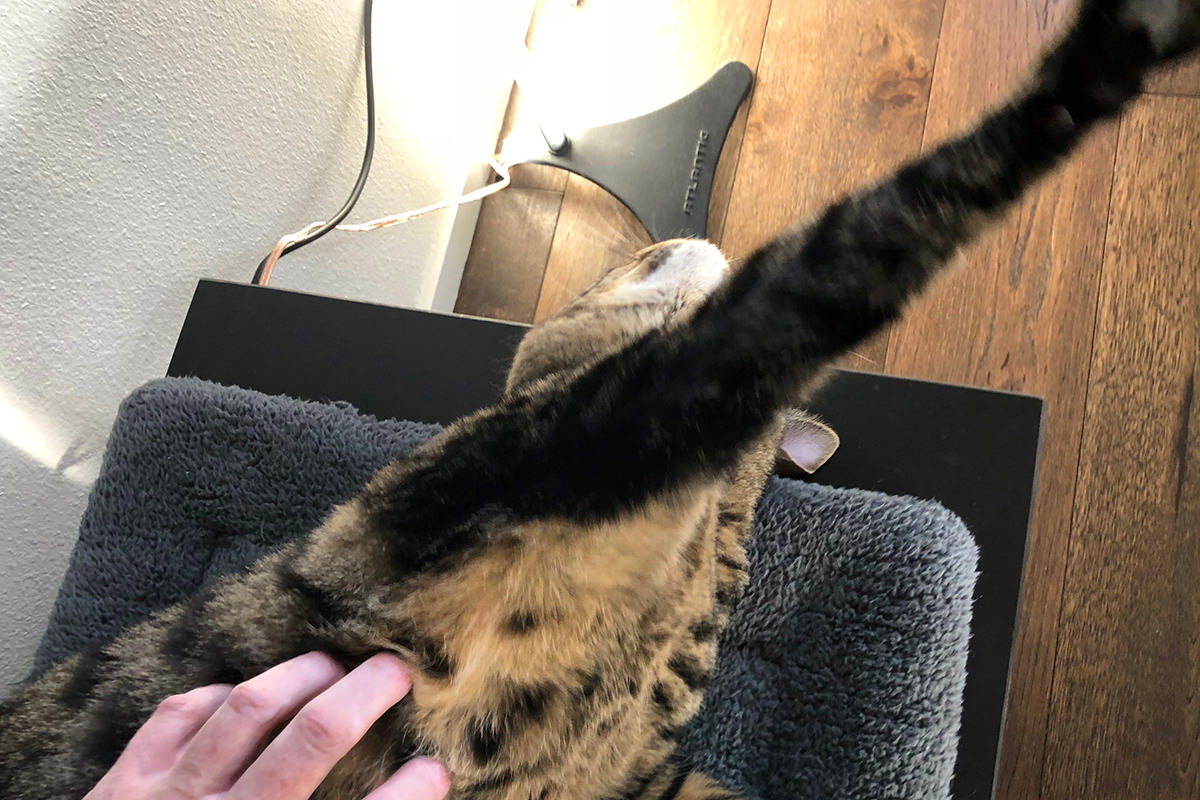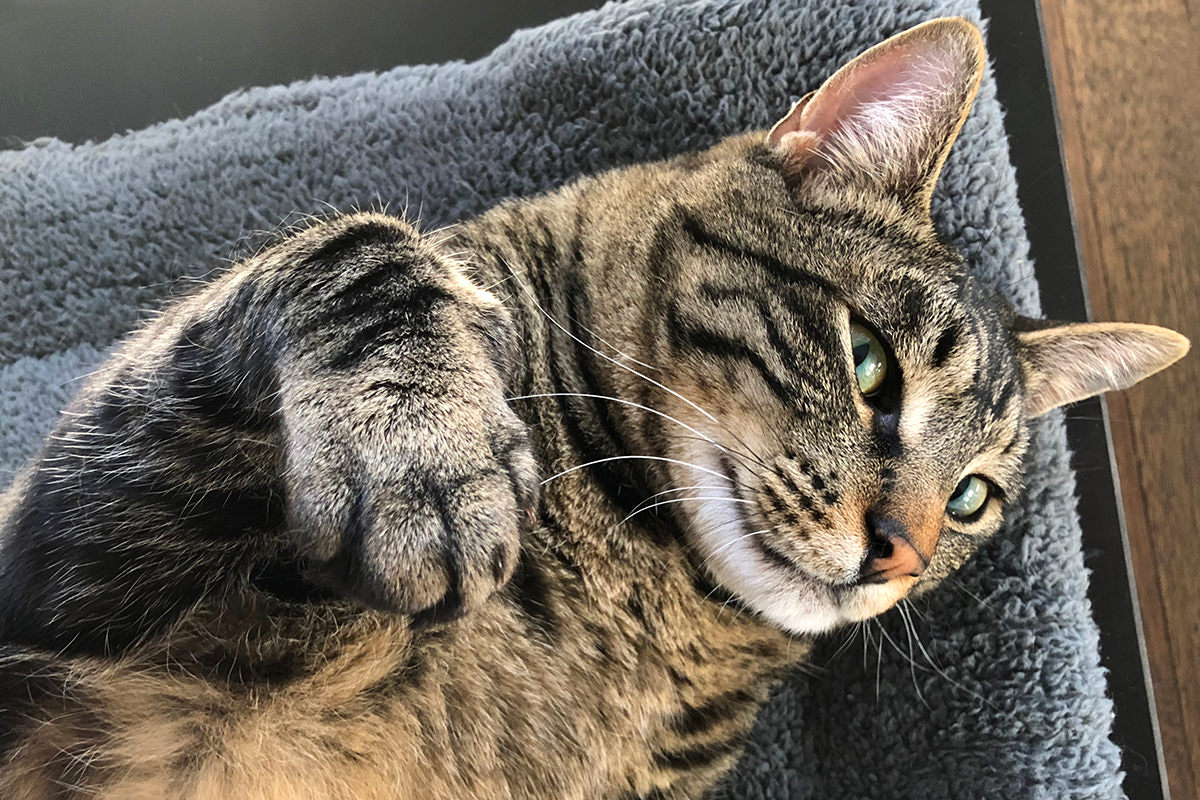 So my fears that Jake might have hairball inducing PTSD from his vet visit are apparently unfounded. If it was a problem, apparently it's all fixed by belly rubs.
Jenny never seems to have hairball problems but, then again, she's more into getting brushed with THE FURMINATOR, so I suppose that's to be expected. So as to avoid any further hairball incidents with Jake, it looks like I may have to start insisting he gets FURMINATED whether he likes it or not.
Because the first time I step in a hairball I will totally lose it.