Since it's summer here at the bottom of the globe, the sun never truly "sets"... it just kinda dips below the horizon for a while. If we were closer to the Antarctic Circle, we wouldn't even see that, because the sun pretty much hangs around all day long in December.
Tonight we took the zodiacs out for a spin so we could see some icebergs in the evening sun. Which usually doesn't feel much like "evening"... except this time it did. The clouds that rolled in this afternoon just kept piling up, blotting out much of the sunlight. Add a misty fog across the water and this is about as "nighttime" as you're going to get right now.
And it's sublimely beautiful.
The atmosphere coupled with the buttery light of the sun peaking through the clouds was a photographer's paradise, and I shot hundreds of photos of glacier ice... all of them amazing. Picking favorites to post here was no easy chore. But I whittled it down to a dozen shots just to keep this entry a reasonable length...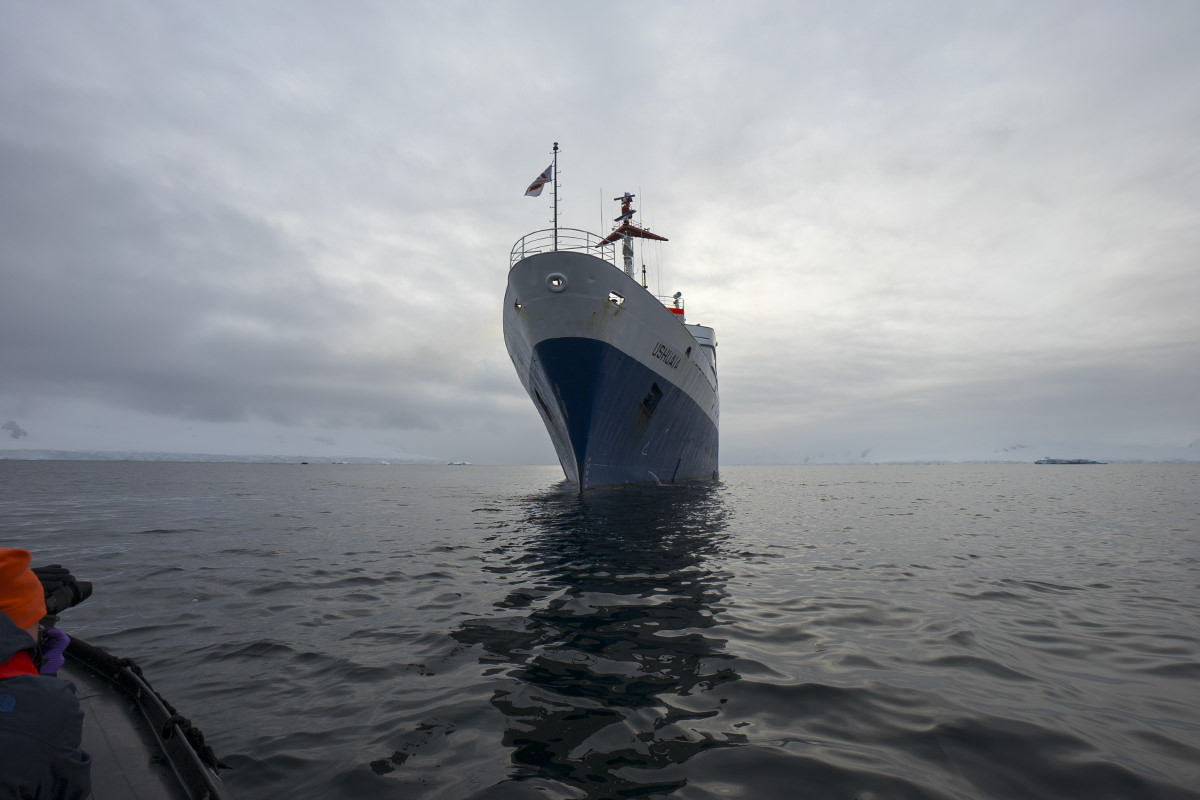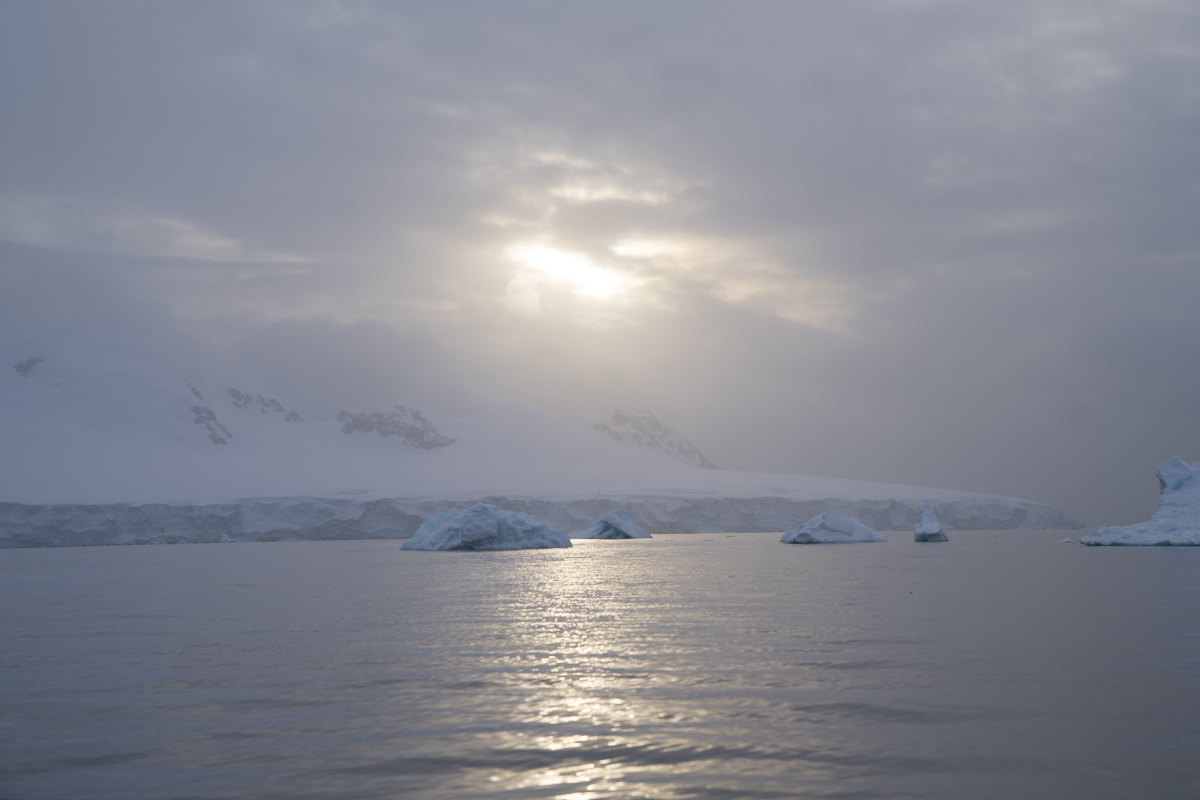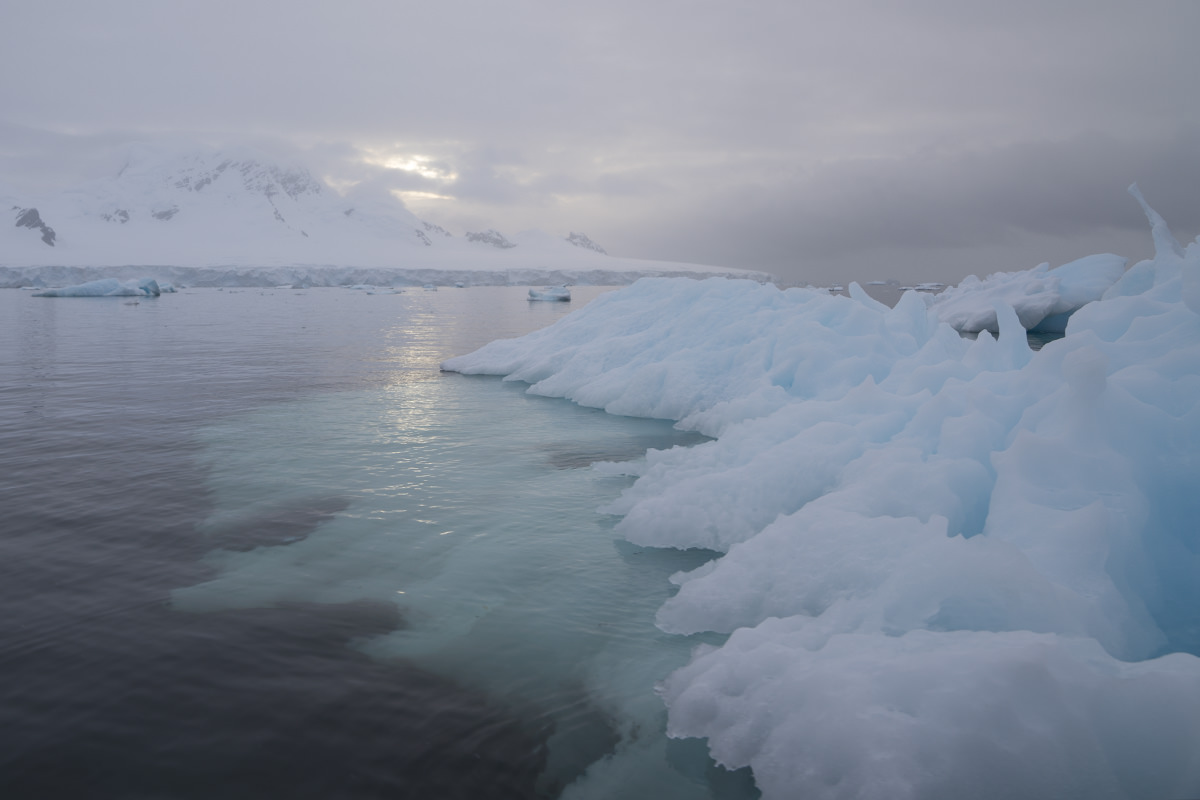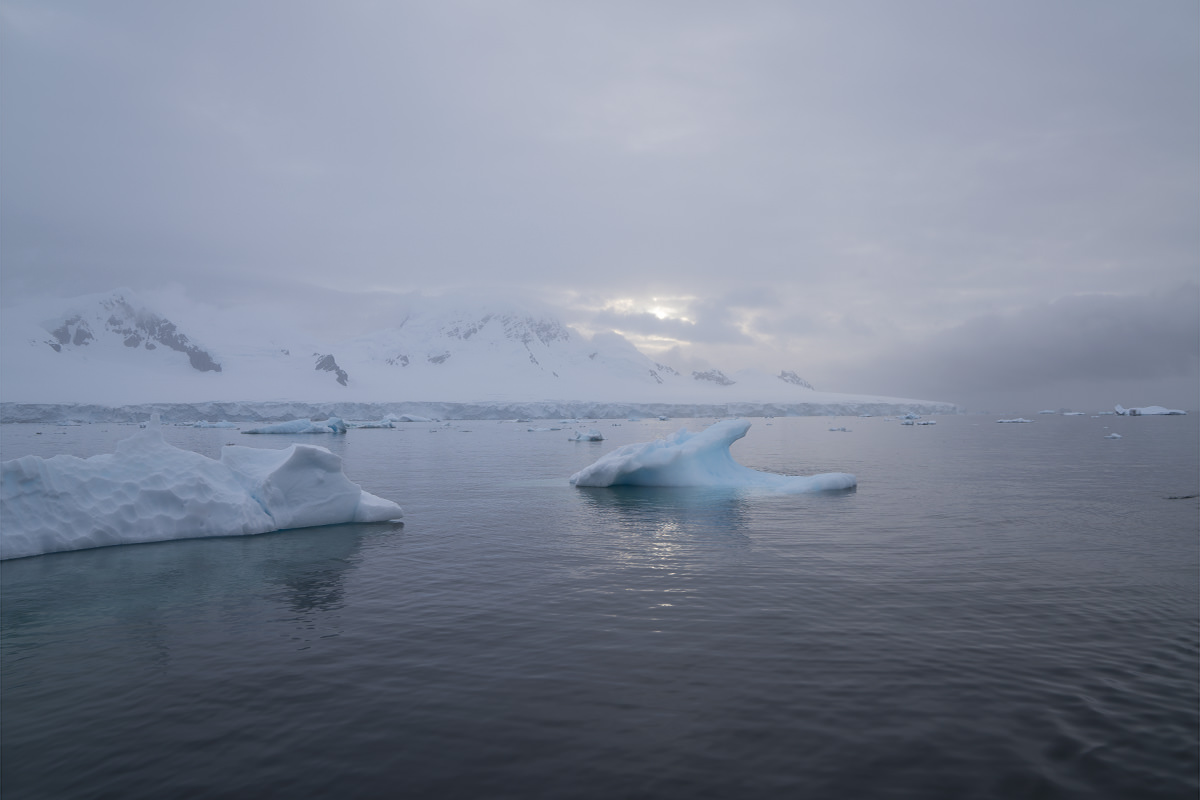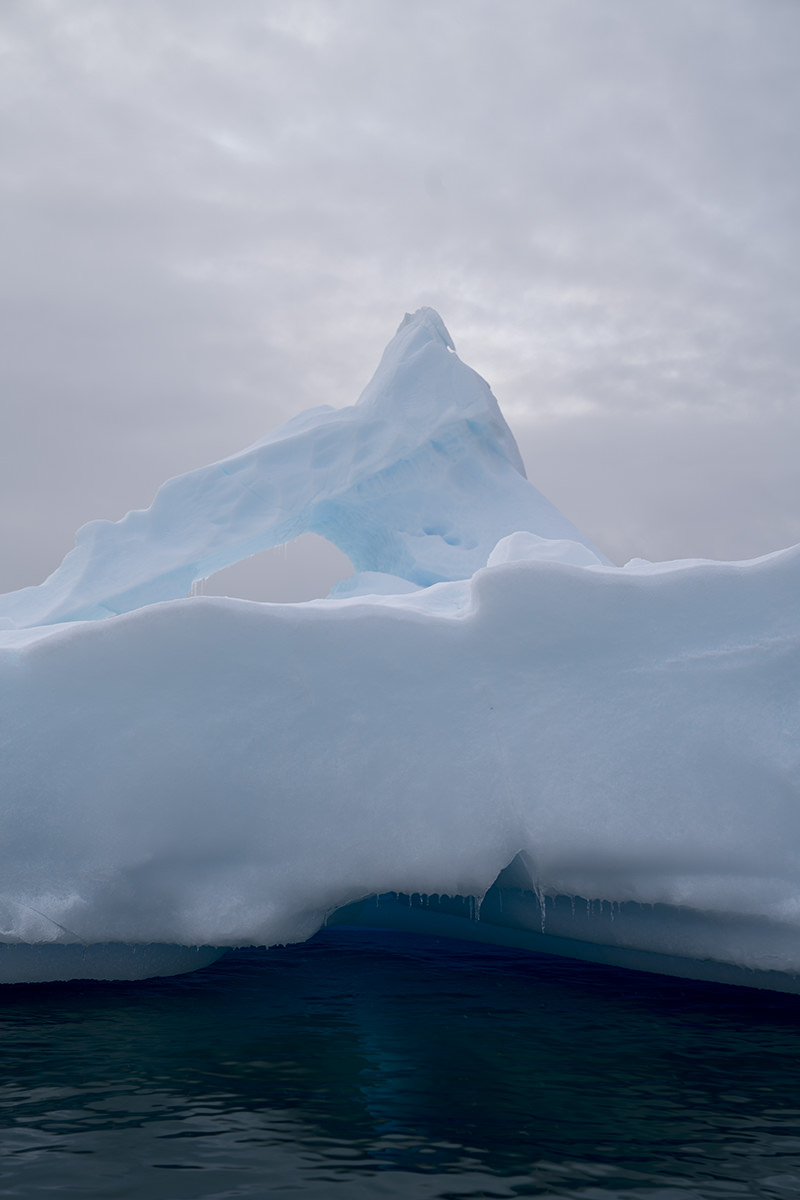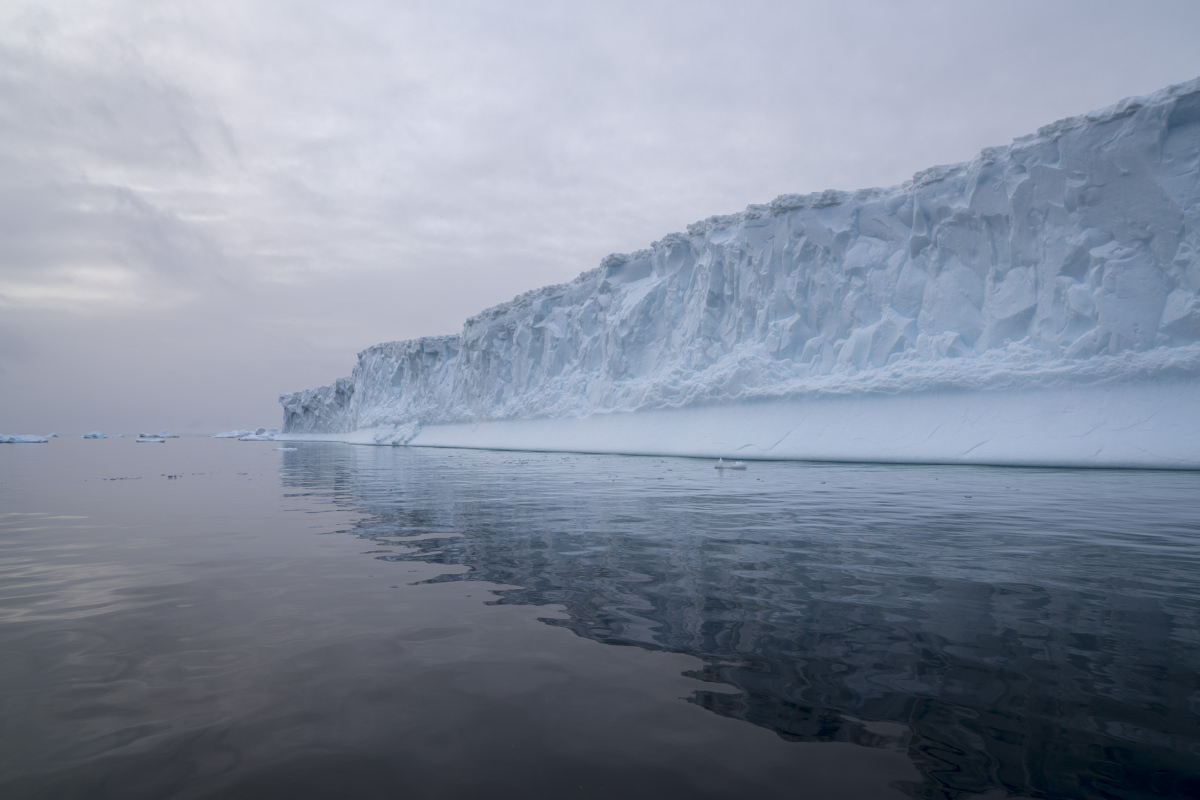 Amazingly enough, we found some wayward gentoo penguins hanging out on the ice...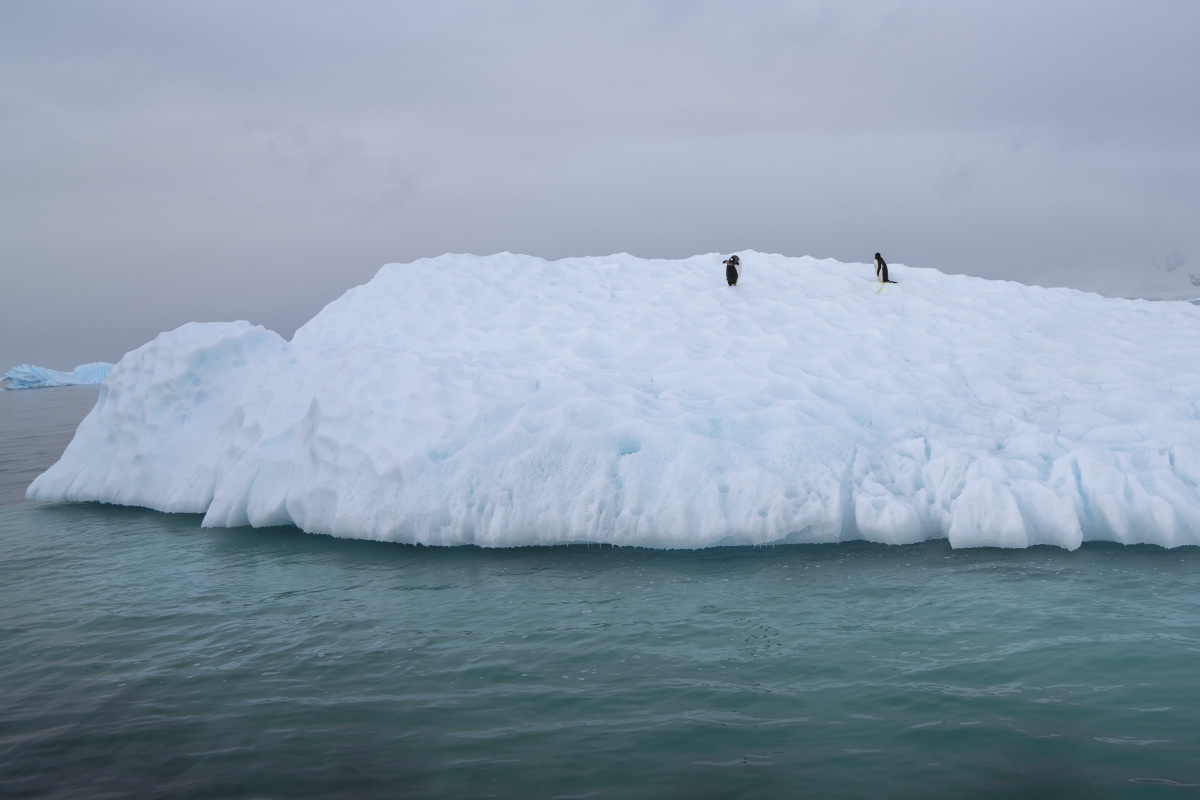 And... here's where we ended up today...

©2017 Google Maps
Here's hoping the weather improves a bit for tomorrow's landings.