Despite the fact that we're in the Antarctica summer months, it's still feels very much like winter here. Snow is everywhere and the skies are overcast and gray. It's also fairly chilly, but ultimately warm enough that I find myself stripping out of my winter coat. A fleece with my thermal underwear is more than enough.
Today's first excursion was at Cuverville Island, which is prime breeding ground for the gentoo penguin. We're told that 5,000 pairs of them breed here annually, which is a lot of penguins...
The penguin eggs are a delicacy for many predators. Skua birds just love to swoop down and make a quick meal out of an unattended egg...
Global warming is endangering breeding beaches, forcing the penguins to seek higher and higher ground. This is unfortunate, because they move quite poorly on land. In the water they are graceful and fast, on land they are awkward and clumsy. They're constantly falling over as they try to make their way from one spot to another...
To make things easier, penguins navigate the landscape via "penguin highways" that are created from endless birds walking the same paths over and over again...
Penguins are curious creatures with odd behaviors that are fun to speculate over. This penguin, for example, just stood in one spot for the longest time with his flipper out like he was directing traffic or something...
Which might have come in handy for these penguins that ended up "stranded" on an iceberg...
My favorite thing to to do is watch dirty penguins head to the water...
Where they swim around, get cleaned up, and have a bite to eat...
Then return as clean penguins, drying themselves in the breeze...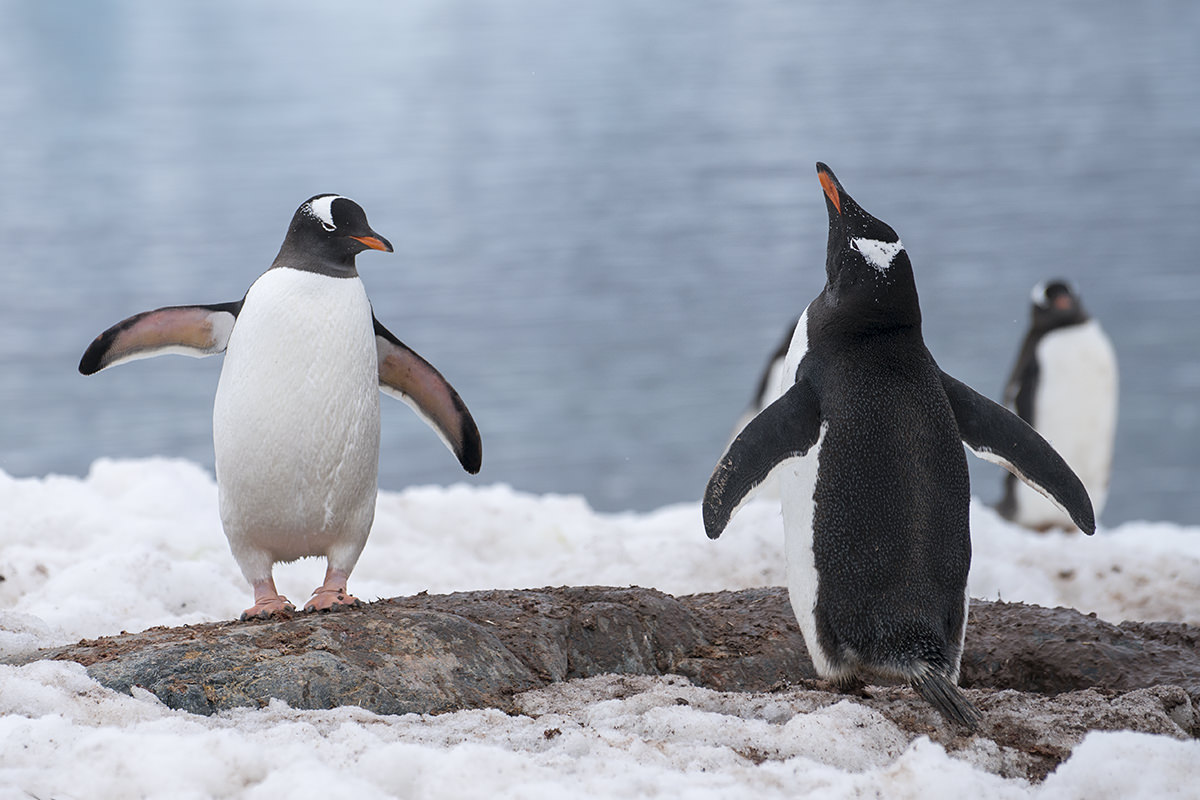 And... that's all she wrote for Cuverville Island. Time to navigate the icy waters back to the ship...
And... here's where we are now, very close to our last landing...

©2017 Google Maps
Later today we're making our first landing on the actual continent of Antarctica instead of the surrounding islands as we have been. More than a little excited for that!