My work, which was supposed to start on Saturday was moved to Tuesday. So much for trying to catch an early flight home. Which is actually not such a terrible thing, because it gave me a chance to check another U.S. National Park off my list... Acadia*.
I wasn't able to leave Portland until 11:00am so I didn't make it to Bar Harbor until 2:00pm... three hours later. It's a boring but easy drive that goes by in a 70mph blur. Once I got to the park and checked into my super-cheap lodging (it is off-off season here now, so everything is either closed or cheap) I only had two hours of daylight left so I made a run for the Bass Harbor Head Light (or "lighthouse" to non-natives).
So far as lighthouses go, it's not a very impressive one. But it's at a killer location.
I decided to bypass the lighthouse keeper's quarters and head down to the shore before the sun set. A very rocky beach is not something you want to be navigating in the dark...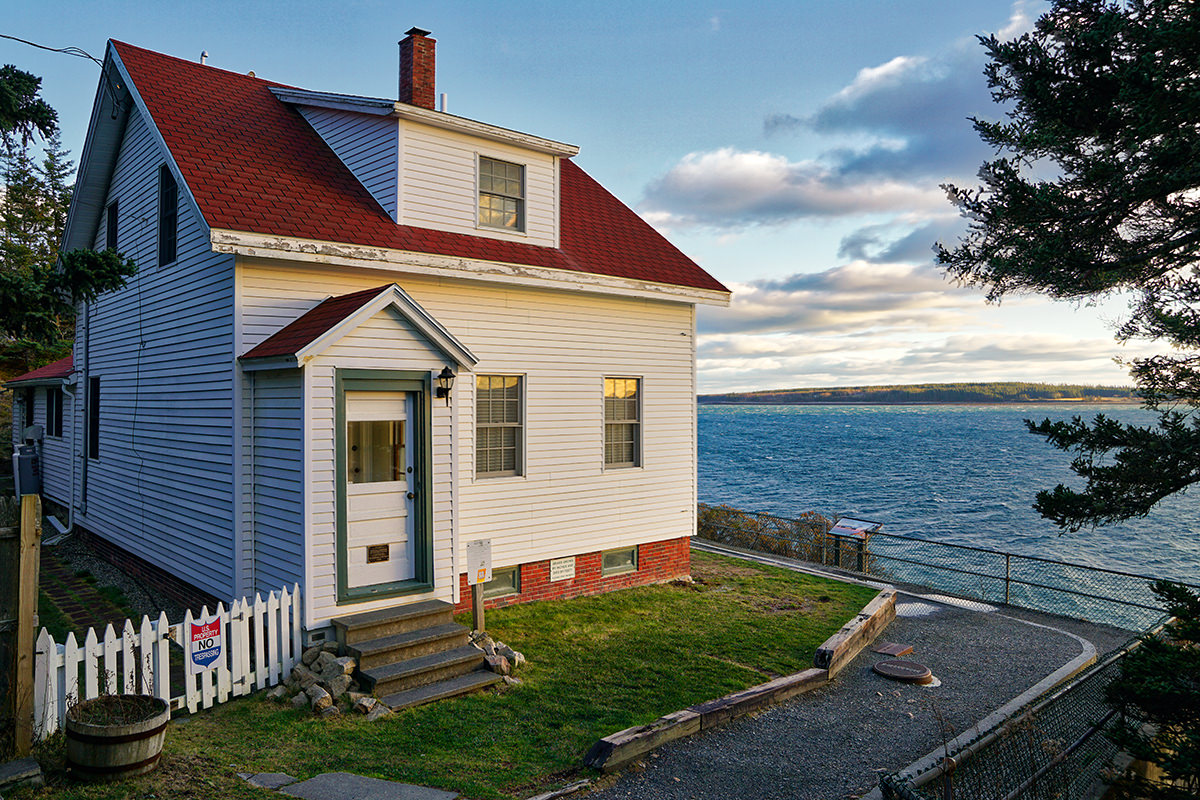 I passed this poor tree which has seen better days. He fell over and cracked in two over another equally unlucky tree...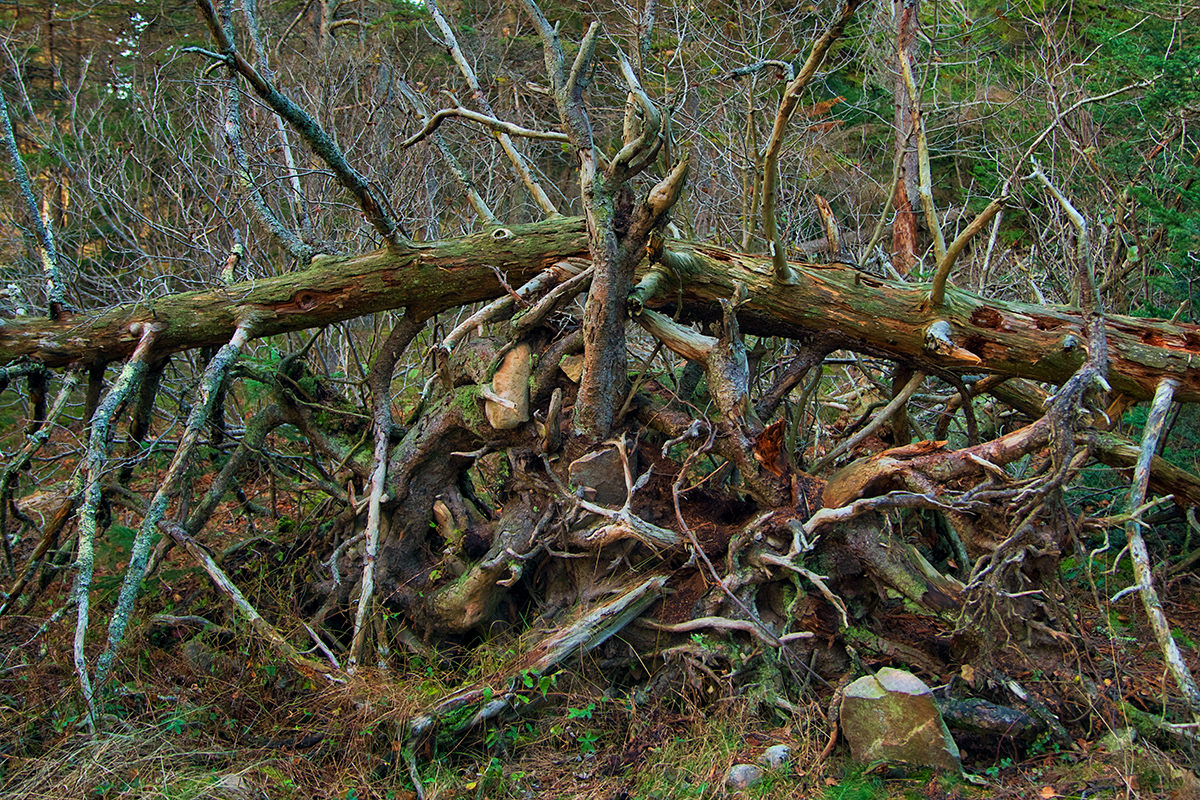 The area is kind of like a real-life game of Myst, with cool wooden stairs leading down the cliffside...
Good thing I wore my hiking boots. The rocks would be a lot tougher to climb over in tennis shoes. That being said, they sure are some beautiful rocks with the fading sun kissing them...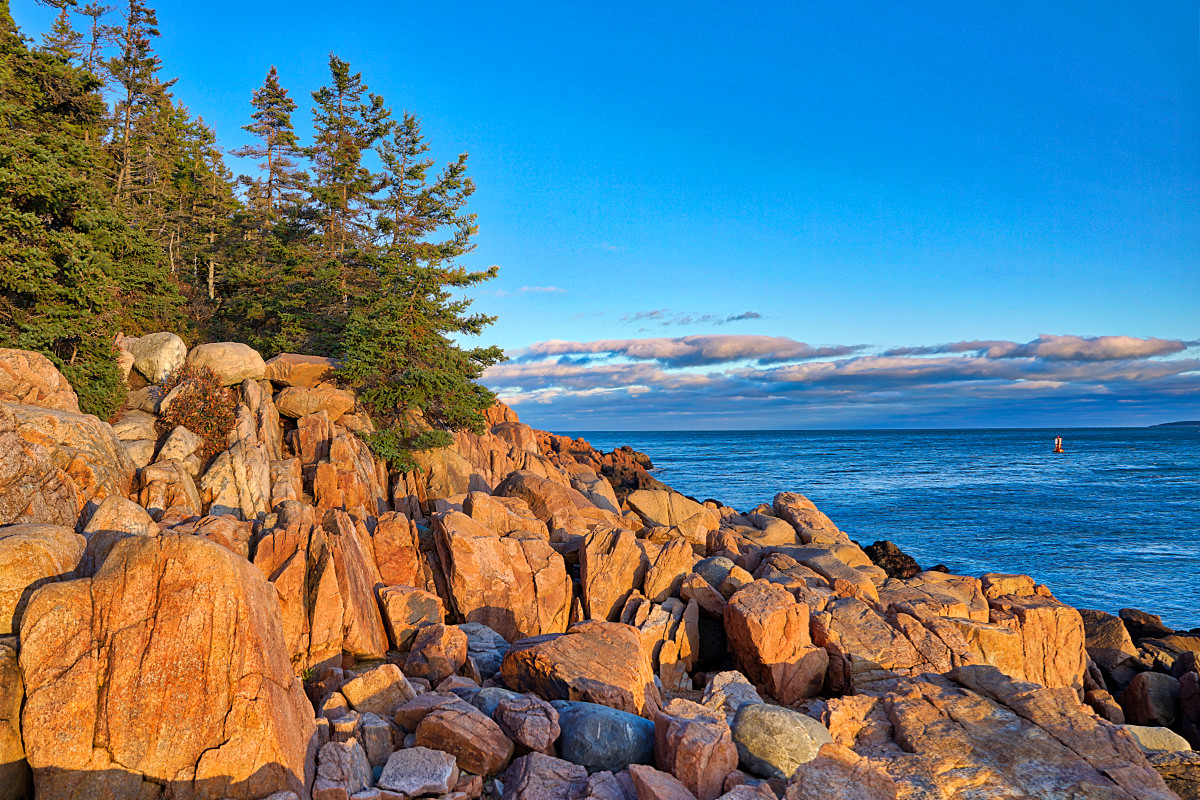 On the right-hand side there you can spot a buoy bobbing in the water. It has a bell on it that dings softly as the wind blows. This adds a kind of nice atmosphere to the whole scene.
And then there she is... the Bass Harbor Head Light...
After goofing around the rocks for a while, I made my way back up and around the keeper's quarters to get up close and personal with the actual lighthouse. As I said, it's not particularly impressive, so far as Maine lighthouses go...
And yet... such a pretty location...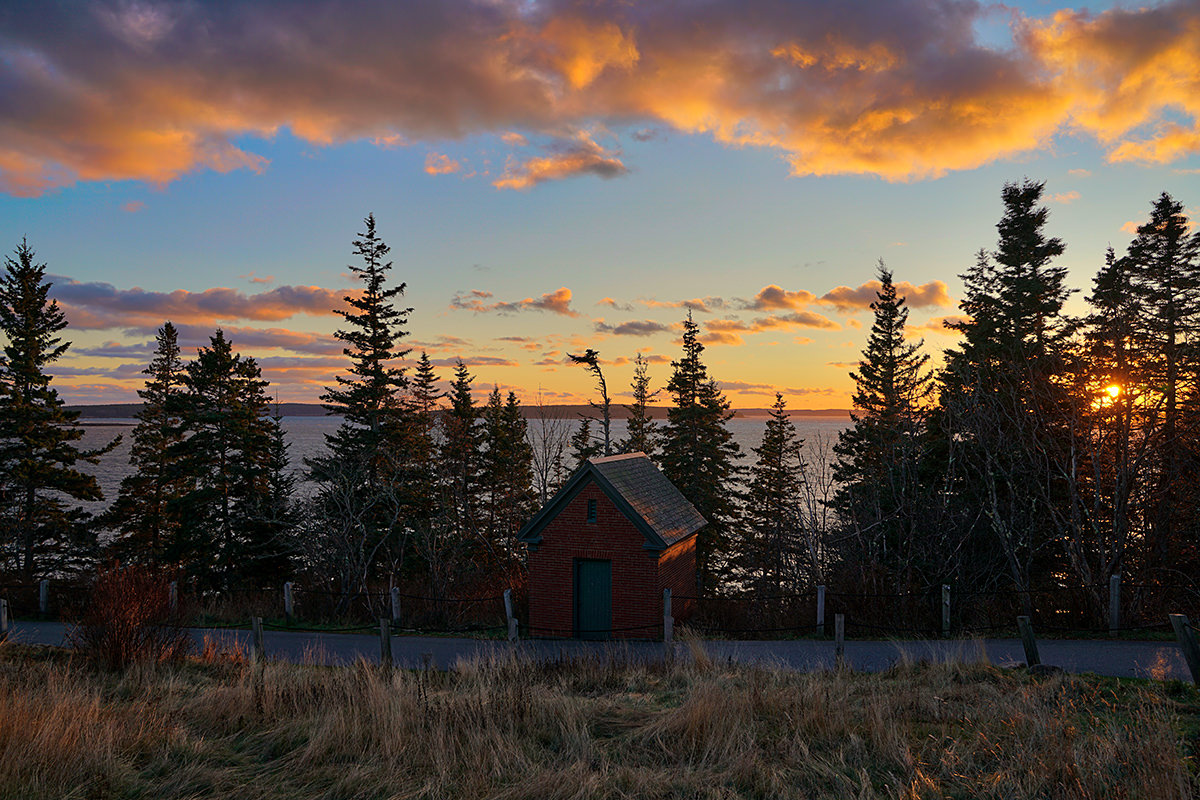 Unless you need to use the bathroom...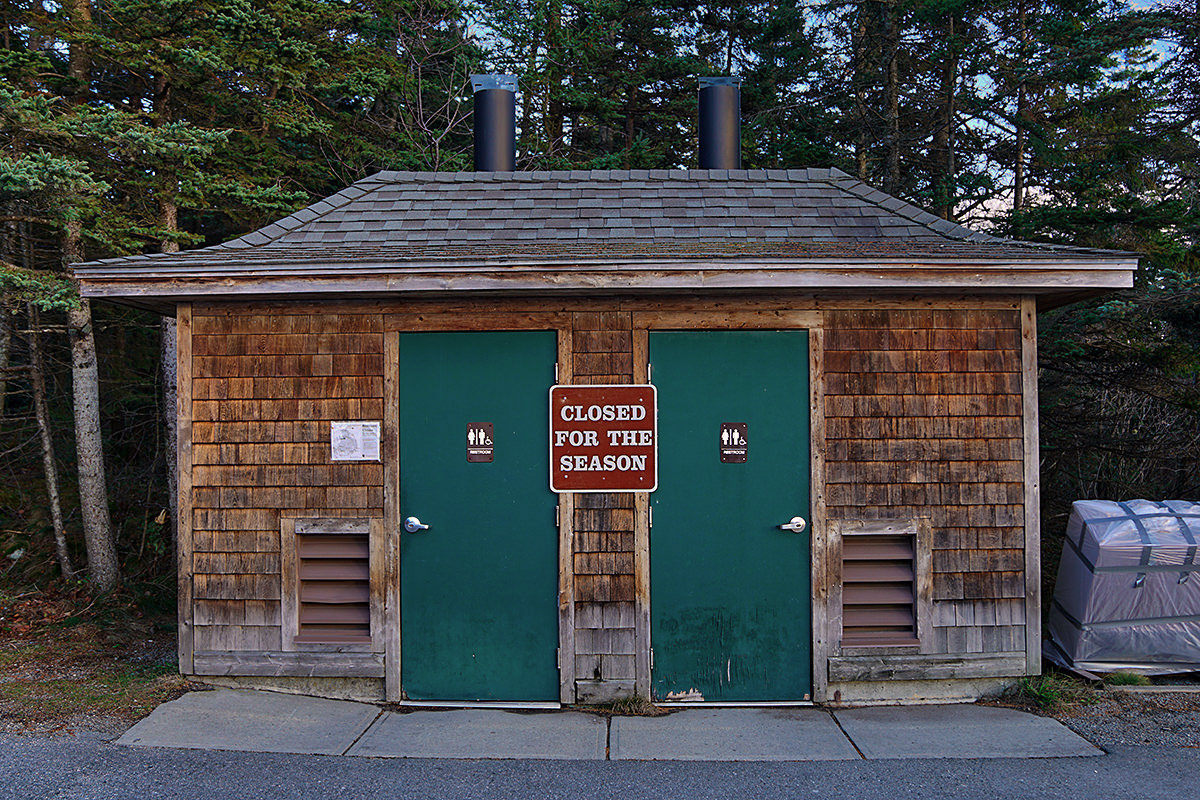 Pretty high on my bucket list is to come back to Acadia when the leaves are changing. If the trees are this pretty without them, they must be amazing in the Fall...
The drive back to my hotel was replete with quaint photo opportunities of coastal Maine living. I could only nab one of them before the sun was gone...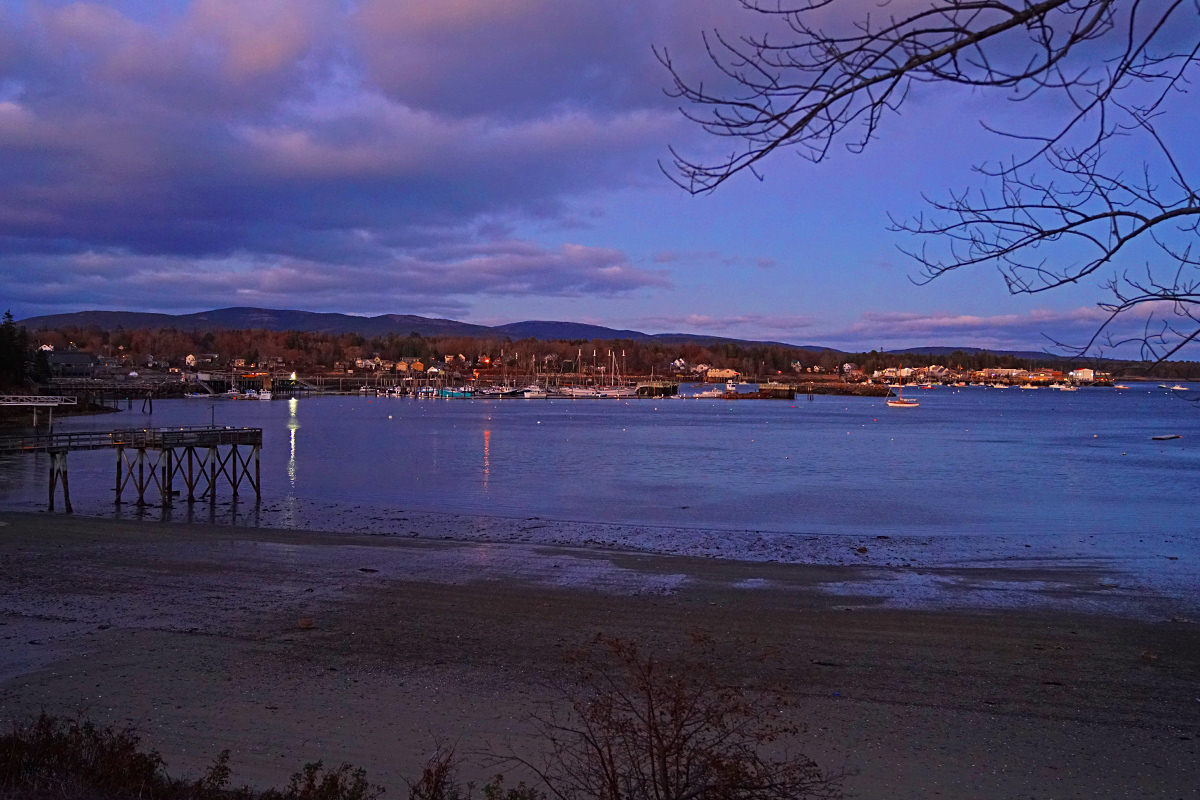 Not bad for my first two hours in the park!
Hopefully the weather tomorrow is as accommodating (and rain-free) as it was for me today.
*Acadia which, to my horror, I keep hearing pronounced outside of Maine as "Arrrcadia" for some reason. "Arcadia" was the Duran Duran splinter group. If you want to talk about one of the most beautiful parts of Maine, you have to drop the "R" when you say it.