It's Halloween again!
This past week when I was at Home Depot, all their decorations and spooky stuff was on sale for 50% off, which wasn't tempting to me (what a waste of money!)... until I saw two cat skeletons for $9 each. Now that I'm interested in.
Jake and Jenny? Well... not so much. They sniffed around for ten seconds, then went on with their busy lives...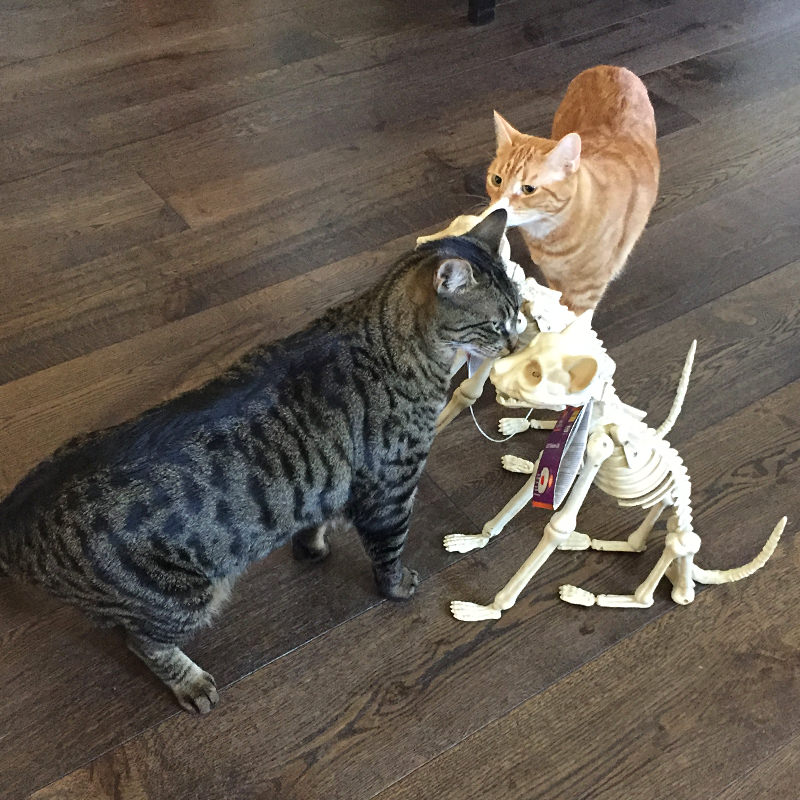 Hopefully my trick-or-treaters will be more intrigued with Dead Jake and Dead Jenny than the live versions were...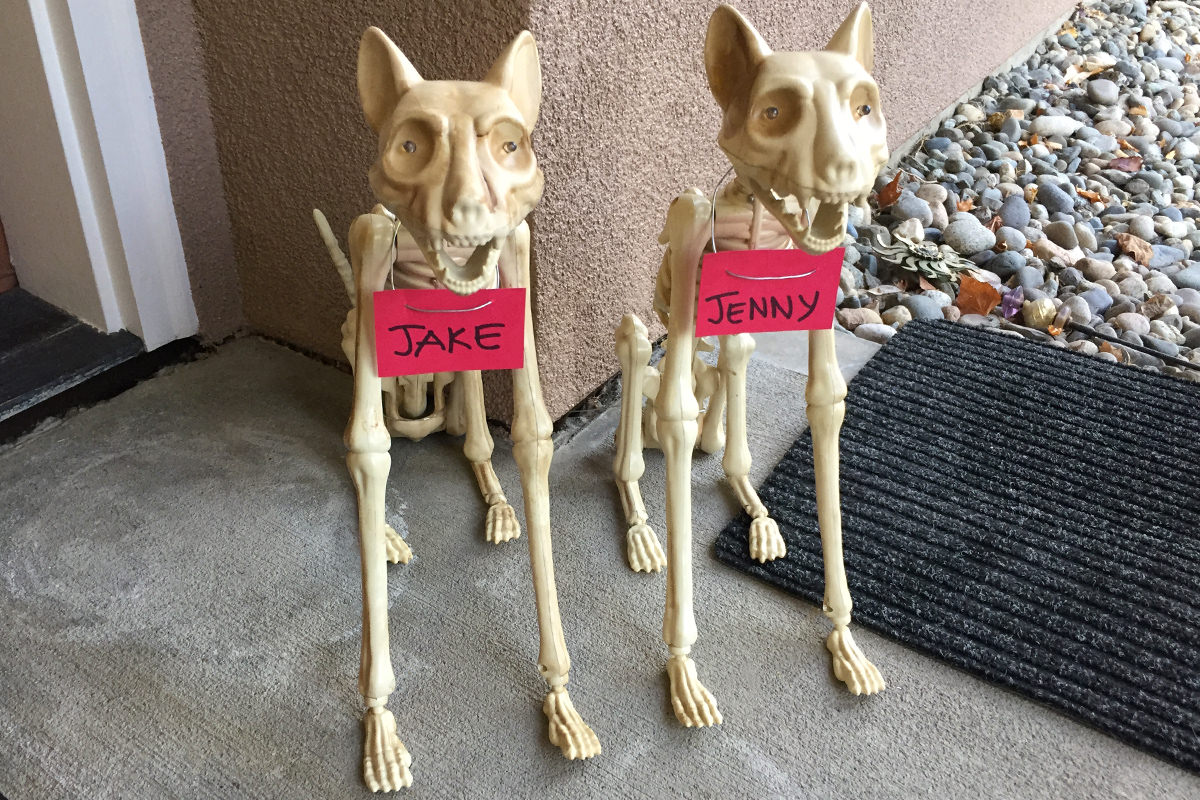 And don't forget my awesome wreath addition...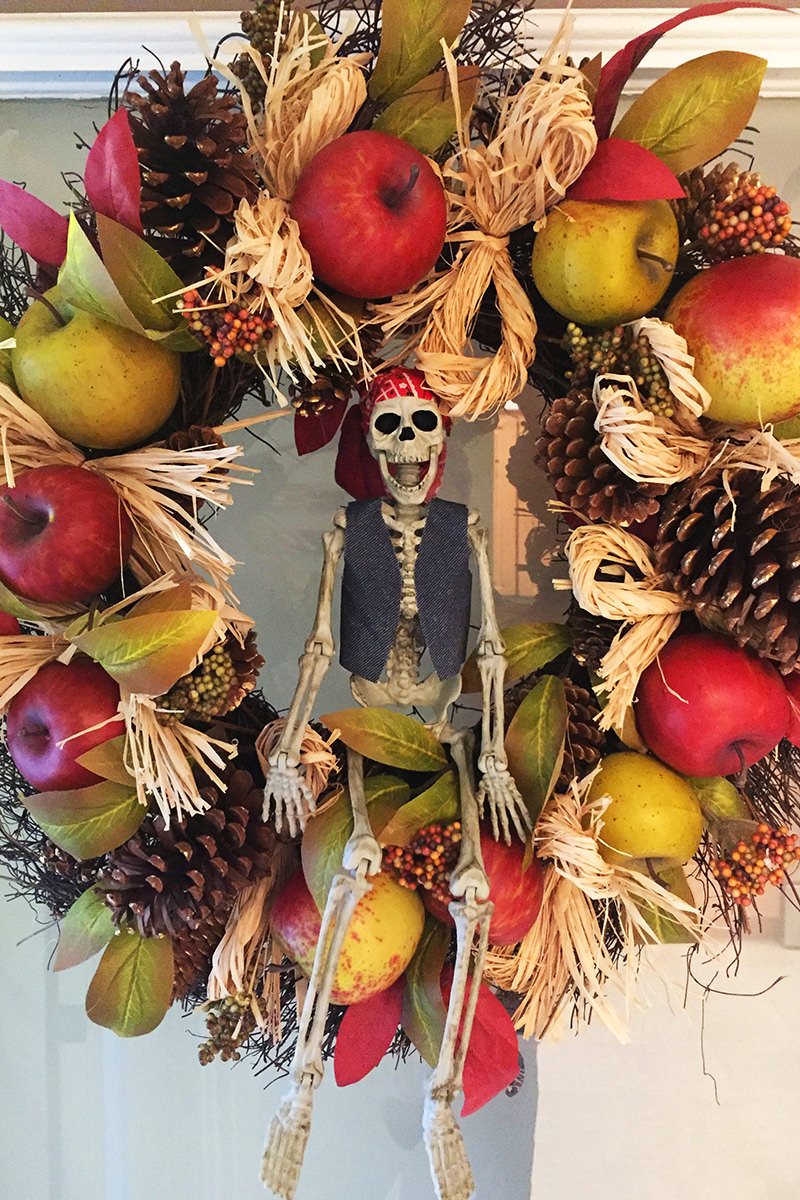 Now that decorating is done, all that's left to do is pass out the candy...
Guess we'll see how many trick-or-treaters I get this year. Last year it didn't top 60.