Apple started off their September Event video with sweeping views of the brand new Apple Campus, otherwise known as "The Donut" or "The Spaceship" or "The Mothership." It is, of course, a structure of sublime beauty. Then, as The Beatles' All You Need is Love plays, we fly over to the equally sublime Steve Jobs Theater as attendees file in.
Then, in a moment that tore at my heart, the voice of my personal hero fills the theater that bears his name. And, just far a moment, it feels like he never left us. Then Tim Cook walks out with tribute to Jobs and the moment is gone. The Keynote begins.
Let's watch it together, shall we?
APPLE PARK
I could have watched an entire keynote devoted to Apple's new headquarters but, alas, all we get is a fleeting look. Happily, Tim announced that there will be a visitor's center! I will, of course, be paying a visit one of these days. An Apple Whore's life isn't complete until you've made a pilgrimage to The Mother Ship...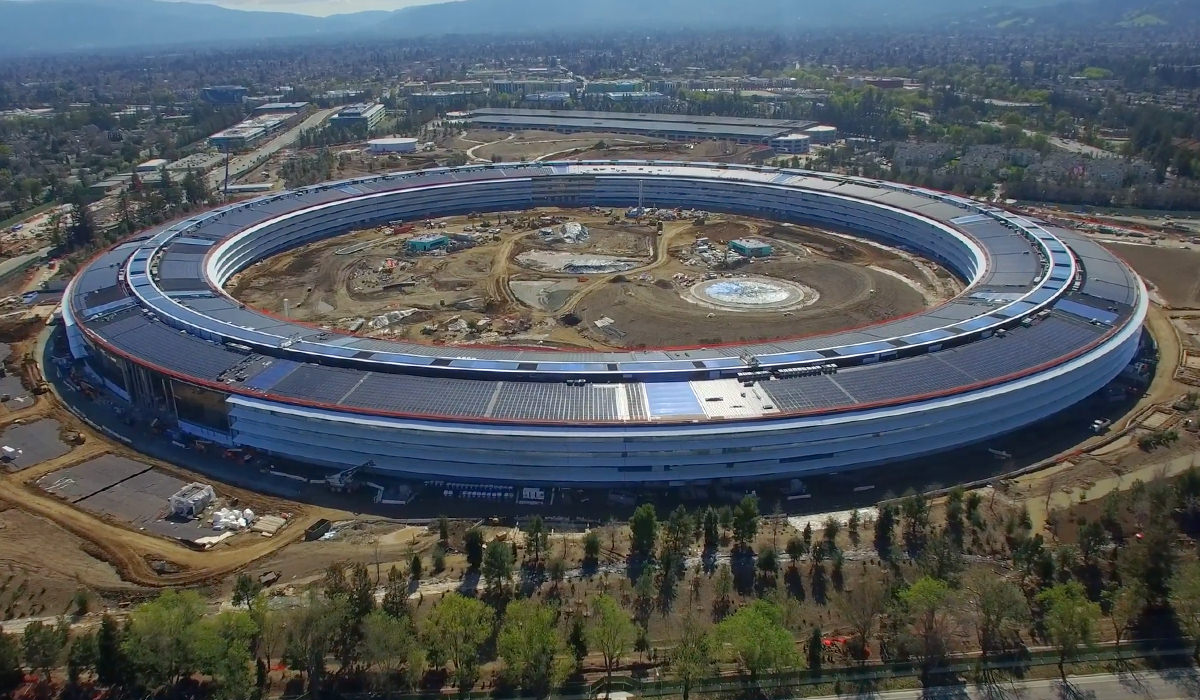 Aerial drone footage by Matthew Roberts

APPLE RETAIL
Oh gag me. Apple doesn't call their major stores "stores" any more... they are "town squares." I mean, yeah... they are beautiful spaces where people can gather but, come on. These are monuments to retail, not the cities they reside in.
There is no doubt that Apple "town squares" are beautiful inside and out... architectural marvels that capture my imagination like no other stores can. And the plans they announced for Paris and Milan are borderline destination-worthy, which is remarkable. These are STORES!

APPLE WATCH 3
Apple finally cracked the smart-watch after a stream of other companies tried and failed. And their efforts paid off... they now have the #1 watch in the world. What's interesting is how Apple has changed this space. Their smartwatch is more of a lifestyle piece than a tech toy, and they continue to push into fitness and health in a way that makes their wares a compelling purchase.
The big announcement from this segment is that the new Apple Watch 3 now has a cellular radio, so it doesn't require a phone to access the internet. Dick Tracy has just become real, y'all. You can make/answer calls... send texts... even stream Apple Music... all without a phone. On my AT&T plan, this functionality costs an additional $10 a month. I guess that's a fair price... though I don't picture using $10 worth of data every month, as my iPhone will still get the lion's share of my usage.
I would love an Apple Watch 3. It's a magnificent piece of tech and, given my elevated heart rate, would probably be a benefit to my health. And yet... I have small wrists. Even the small Apple Watch is a massive clunker on me. What I want... what I really really want... is an thinner Apple Watch. I'd sacrifice some features (like the cellular radio) just to have something I can actually wear comfortably.
The price of admission for Series 3 with cellular is $399. Given that the watch is "darn close to magic," this seems like a bargain. Available September 22.

APPLE TV 4K HDR
I have many frustrations with Apple. One of the biggest is Apple TV. The remote is shit. The user interface is shit. Streaming my Apple purchases (when I can even get it to work) has quality that is shit. And if my Apple TV struggles to stream HD content now, what hope is there that a massive 4K stream is going to get through? What's so frustrating is that the Apple TV apps FOR EVERY OTHER STREAMING SERVICE is fantastic. I never have a problem with Netflix, ABC, NBC, CBS, YouTube, Showtime, HBO, Starz... ANY of them. Just my Apple iTunes purchases. How messed up is that?
Assuming I could actually get the Apple TV 4K HDR to stream shit (I have a 4K HDR television), it seems like a great device. Mainly because Apple will automatically upgrade your HD purchases to 4K HDR at no charge. If only they would come up with a better remote.

iPHONE 8
My every day phone is an iPhone 6. It's a little slow to initiate with the newer OS and apps, but it works perfectly fine, and I didn't feel the need to upgrade to an iPhone 7. Yeah... 3D touch is cool and the nicer camera (especially on the 7+) would be great... but it wasn't worth the cost. Even once my battery started cutting out at 10%.
But it's time to upgrade, and the iPhone 8 looks like a great choice. FINALLY stereo speakers (in both orientations!). The A11 Bionic chip would be a quantum leap from the A8 chip in my current phone. The camera looks incredible, but I'm disappointed that the dual-lens model with "portrait mode" is only available in the giant iPhone again. I don't want to lug around a giant phone. And while I'm not a big "augmented reality" fan yet, I have to say, the AR star map app they showed off is right up my alley. Needless to say, wireless charging is a much-coveted feature. No more plugging/unplugging a power cord... just slap it on a charging mat. Kind of odd that Apple took so long to get here when other companies have had wireless charging for a while. Available September 22.

iPHONE X
Let me just start by saying ONE THOUSAND DOLLARS?!?? Boy, that's a lot of money for a phone. But is it worth it?
Maybe.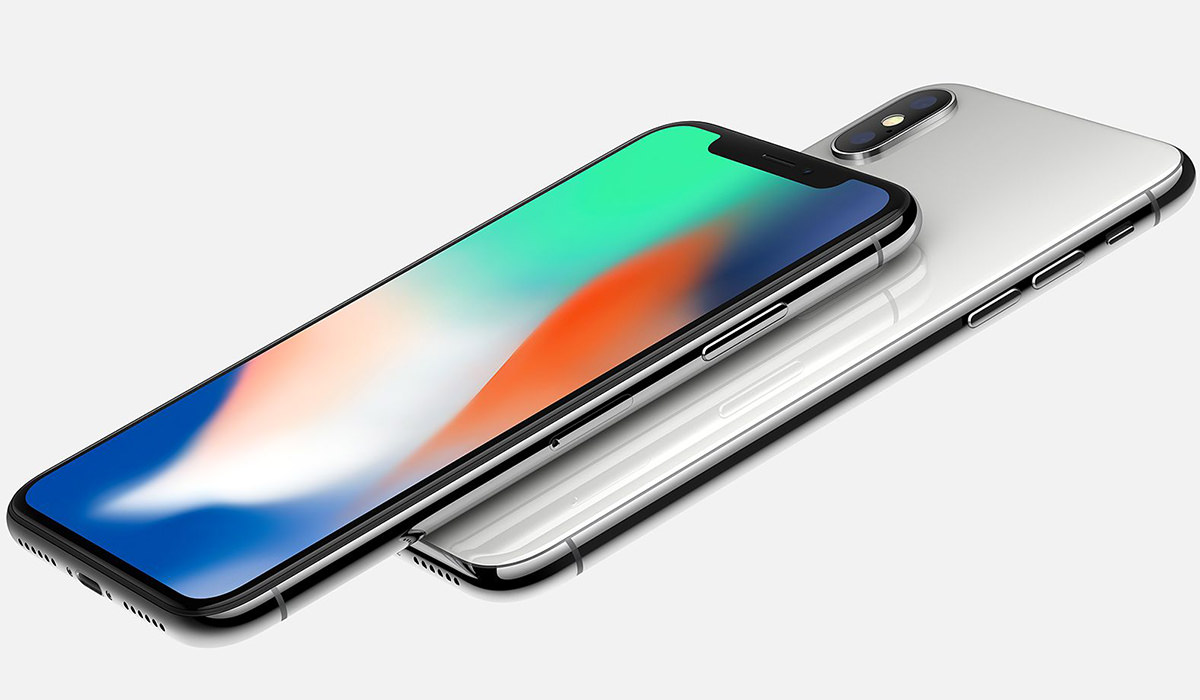 The bullet points...
Super Retina Display. Should be fantastic. The black levels and huge contrast ratio make for an amazing visual treat. Photos will look amazing.
No Home Button. A long time coming. Opens up the entire phone face for display and eliminates a physical fault-point.
Face ID. If it's reliable (the demo puts this in doubt), this is a much nicer experience than having to futz with your fingerprint and Touch ID. The technology behind this is insane, and will open up a whole new world of interface design.
Neural Engine. Welp. Skynet Step One is now in your pocket. An iPhone that has machine learning... what could possibly go wrong? "Siri, please stop telling the toaster to kill me!"
Animoji! Animated poop emoji? Okay... I'm sold. Give me an iPhone X.
Swipe. Am I the only one who thinks that the new swipe gestures are going to cause some thumb cramping? No? Okay.
Face ID Mask Tracking. This is a totally useless idea that will add an entirely new level to drunk FaceTime chatting.
Face ID Animoji. Craig Federighi as a poop emoji will never go away. The whole idea of communicating via animated emjoi is a cute selling feature... but, other than kids who can afford iPhone X, who is going to use this on a daily basis?
Camera X. Given the importance of camera quality on smartphones (I use my camera far more than any feature... like 100× more), it's a given that the camera on Apple's flagship phone is going to be incredible. Here is the dual-lens camera that I wish was in the regular-sized iPhone 8. But probably won't get there until... iPhone 9?
Selfie Sticht. If you just loooooove taking photos of yourself, then the selfie-camera (formerly the "front-facing camera") with portrait mode on the iPhone X is for you.
AirPower. The future is here. Slap down your iPhone, Apple Watch 3, and AirBuds (in wireless case) on the mat and charging is instant and automatic. Sadly, there doesn't look to be a charging option for Apple Pencil. I guess I'll still have to plug that one in.

I am not going to buy a new phone until I get back from Antarctica. Heaven only knows how I'd end up destroying the thing while on that trip. No, my new iPhone won't be coming until tax refund time next year. Whether I will end up spending $300 more for the iPhone X over the iPhone 8 is anybody's guess. I mean... ONE THOUSAND DOLLARS FOR A PHONE?!? But, then again, I've paid $300 for a pocket camera that's not as good as the camera in iPhone X, so that's something to take under consideration. In the end, I compare my iPhone to a mattress. With a mattress, it makes sense to buy the best one you can afford since a huge portion of your life is going to be spent sleeping on it. The iPhone is no different. It's easily the most-used piece technology I own. It's also the most valuable considering what I can do with it while not in front of a computer. Especially when traveling. Ideally, I'd like to spend no more than $400 on a phone. That seems a good price point to me, and what I'm comfortable forking over. But, given how important the iPhone has become in my life, I think I can get comfortable being uncomfortable.
As to how uncomfortable? Probably iPhone X uncomfortable. I mean, that camera...