Stop what you're doing, because an all-new Bullet Sunday starts... now...

• Stuff. This PBS article entitled Sorry, Nobody Wants Your Parent's Stuff is a must-read if you're going to be the one cleaning out the house of a parent, friend, family-member, or loved-one after they pass on. It perfectly describes the sad reality I have been facing with my mom and grandmother's stuff. It's not like it's anything luxurious or expensive... but it's nice stuff that I assumed somebody would want and use. Nope. Can't even give it away... let alone sell it. And I tried absolutely everything I can think of. Dishes, furniture, knick-knacks... all of it ends up in the garbage, because I don't want to leave behind junk nobody wants when I kick the bucket. It's tough to make that call... but the memories aren't there for other people, and getting your head around that makes it easier to do what must be done.

• Reality. I'm just going to leave this link right here, because apparently there are people who need to see it: No One Wants to See ISIS Defeated More Than Muslims

• LEGO Dimensions! Way back in 2015, I reviewed LEGO Dimensions, which combines physical LEGO toys with the adorable puzzle-filled LEGO video games that I've been playing for a decade...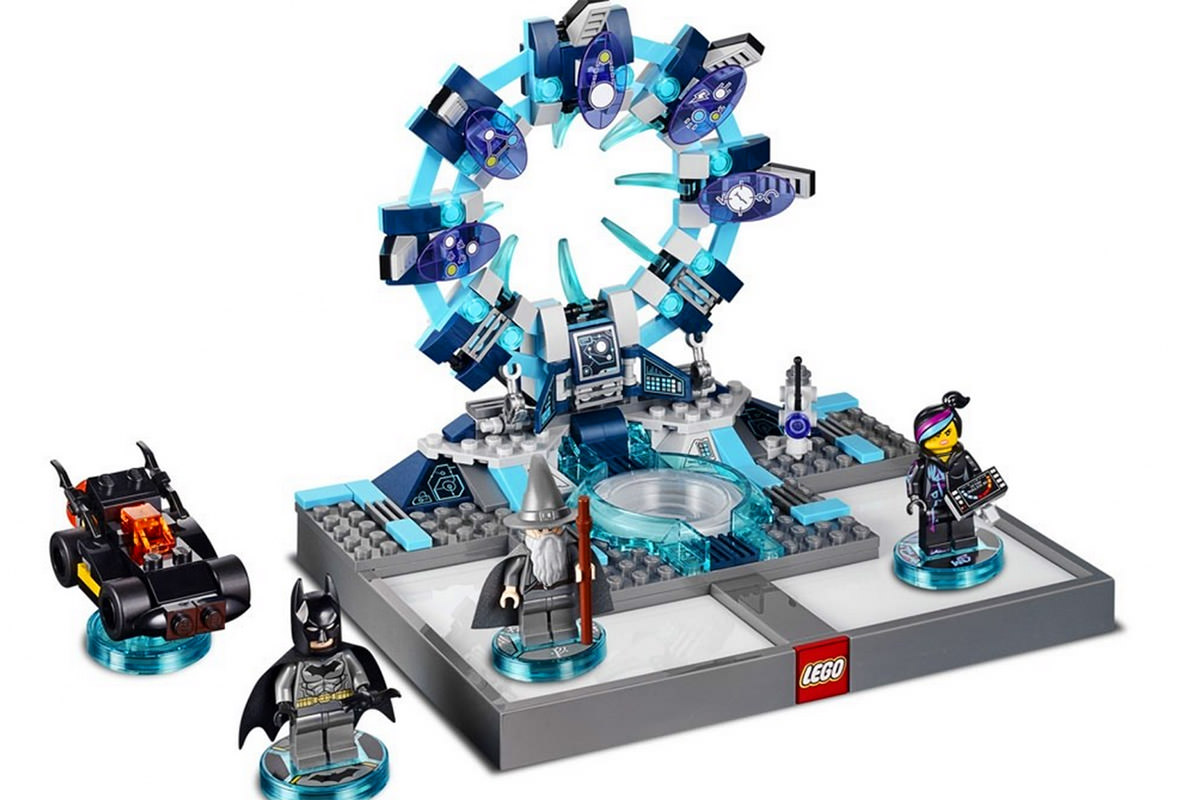 For the most part, I liked the game despite the tedious way that the LEGO toys have to be moved around on the "puzzle pad" to get through the levels... and the fact that you can't play 100% of the game unless you buy the toys required to play some areas that are locked off. For example, I don't care about LEGO Ninjago toys, and don't care if I play the Ninjago World that's in the game. But the main story has some spots where you have to have a Ninjago toy in order to use their "spinjitsu power" to unlock the door for a side-quest. That's pretty shitty. Eventually LEGO got tired of people (rightfully) bitching about this, and came up with "Hire A Hero" so that you can pay LEGO studs in-game to use a character that has a power you need to open a door (or whatever). It's a great solution when it works (sometimes I get to a place that I need to Hire A Hero but am not given the option for some reason). Even so, I'm kind of done with the game. OR WOULD BE IF THEY WOULD STOP RELEASING SUCH AWESOME ADD-ONS TO THE GAME!!! Lately LEGO has been killing it. The Mission: Impossible Level Pack was loads of fun. Ditto for the Adventure Time Level Pack, which was so faithful to the cartoon that you feel like you're INSIDE THE CARTOON. And they didn't stop there... they've got add-ons coming for everything from The A-Team and Knight Rider to Gremlins and The Goonies! Yes, the game-play is more of the same, but there's something about these unlikely but awesome add-ons that keep me playing.

• Akilah, Obviously. If you don't know who Tomi Lauren is, consider yourself lucky and skip this bullet. But if you do know who this moronic piece of shit is, then here's the ever-dreamy Akilah dropping the mic... on her head...
Akilah's entire YouTube channel is gold. I highly recommend checking it out.

• Poor. According to Rep. Jack Kingston of Georgia, being born into poverty is apparently a punishable offense. No surprise there. Our government has been doing this for decades. Eliminating living wage jobs then giving power to companies to exploit those caught in the fallout is essentially creating poor people then punishing them for being poor. But, hey... so long as the rich get richer, we'll continue to get the government they purchase for us, so carry on.
Except to say... I wonder if this STUPID FUCKING ASSHOLE even comprehends that, to kids, EVERY LUNCH IS A FREE LUNCH SINCE KIDS DON'T HAVE JOBS AND EVERYTHING IS PROVIDED FOR THEM. Probably not. STUPID FUCKING ASSHOLES are STUPID FUCKING ASSHOLES for a reason. This is not a bipartisan issue. I hope that people in Georgia wake up and vote out STUPID FUCKING ASSHOLE Jack Kingston for the good of all humanity.

• God Help Us. When even Iran... IRAN... can find humor in your president, you know you're in trouble...
The whole Trump presidency is just one horror after another, and it simply does not stop. Every fucking day there's a new disaster to pile on an already massive pile of disasters. It's quickly getting to the point where even Republicans are going to have to denounce President Pussy-Grabber if they value their jobs... or if they value avoiding World War III.

So many bullets, so little time... until next week, then!