How's Maine? Maine is cold.
I didn't have a car until noon, so I skipped breakfast at the hotel and decided to have pizza at Otto in downtown Portland. They make a Butternut Squash and Cranberry pie that is one of my favorite things. And it totally delivered...
While eating I got to watch a woman let her baby stab the wood table repeatedly with a fork. When she noticed me watching, she took the fork away.
Then gave the baby a knife to stab the table with.
I don't know that it was an improvement, but okay.
On my way back to my car I saw two pumpkins on the sidewalk, assumably waiting to be tossed in the trash...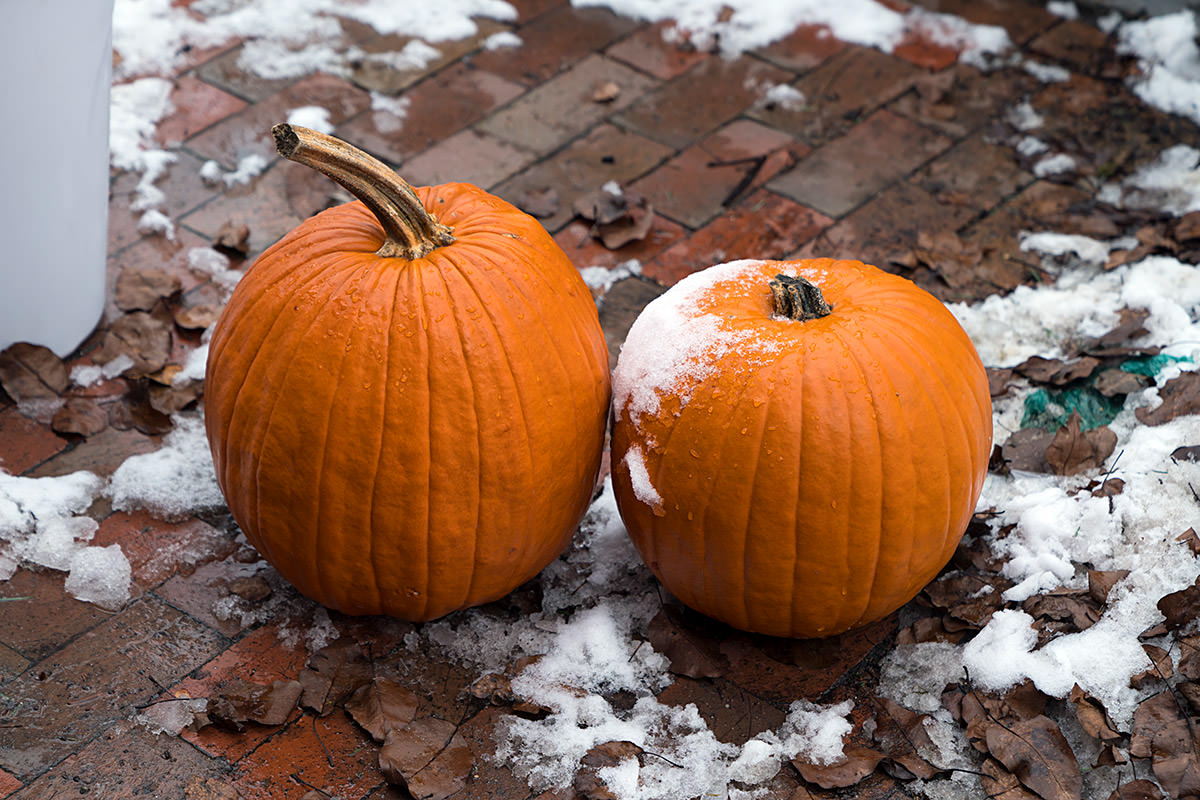 I guess the magic of pumpkin spice has passed. They look to be in great shape, so somebody should totally save them and make pie.
The hour trip north was boring, which is the best you can hope for when driving in Maine during winter. After checking into my hotel, I look out to see that the Androscoggin River has once again closed down for the season.
Here was my view from last year, around this time...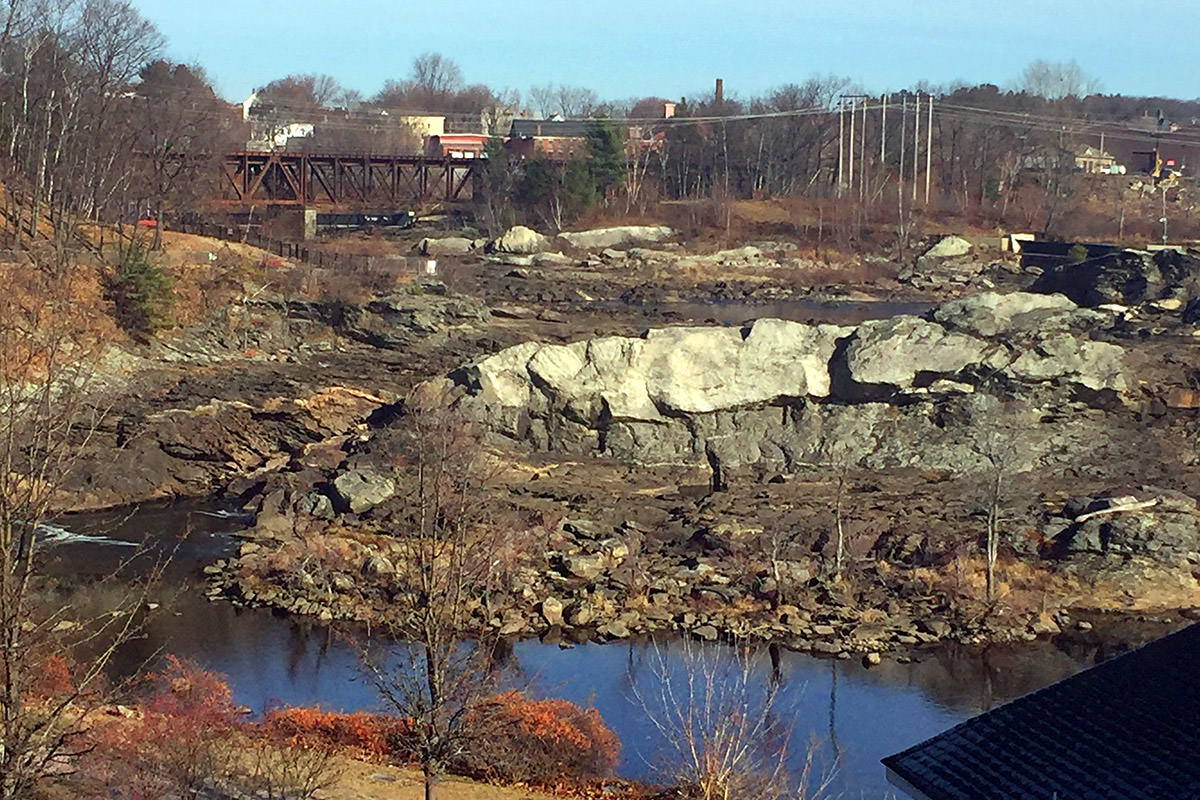 And here we are now...
Exciting, I know.
Since there's not much to do while I wait for my job to start, I've been getting some work done and catching up on Facebook. It was while looking through the latter that I ran across a video of Christmas tree shearing. It's fascinating to watch. Relaxing even. Very zen...
Depending on size, these guys can shape 2,000-2,500 trees per day! They don't say how many ninjas they could slash their way through. Oh well.
As exhausted as I am, I suppose I should take a nap before starting work at midnight.
Or search YouTube for more Christmas tree shearing videos.
One of those two things.