Double your Bullet Sunday, double your fun! Because a Very Special SHOPPING Make-Up Edition of Bullet Sunday starts... now...

• SUNDAY? I wasn't able to get a Bullet Sunday together for the 21st, so that had to be made up yesterday. Then this last Sunday got bumped to today. At which point I think I'm caught up with Bullet Sundays again. At least so far as I can be given how far behind I am getting my entries posted. My internet situation at home is dire, with the cable-based service dropping constantly while I wait to see if I can get fiber installed. I may just bag it and stick with shitty cable... assuming they can ever get it to work consistently.

• FREE? I no think that word means what you think it means...
It's not that their free shipping and handling cost me $45... it's that it's so "free" that they actually said "free" twice! Maybe they're hoping to say "free" so much that you won't bother looking at the actual cost? I dunno. But this is probably the best attempt at bad marketing I've seen in quite a while.

• BARGAIN? And then there's Amazon, who should really know better given how massive they are, but still makes goofy marketing blunders all the time. Like this twofer price structure which is pretty much genius... if you're looking at the fact that you get "free" Prime shipping for $13.75?
Sign me up! If I buy three does the price go up again?

• LOBBYIST! The problem with living in the wilds of Redneckistan is that your shopping options are limited. Most of the time this problem is solved via Amazon and their Prime 2-Day shipping, but what if I don't have two days? What if even ONE day is too late? That means making a lot of phone calls to a lot of stores and running around from one end of the valley to the other trying to track down what you MUST HAVE IMMEDIATELY. In my case, that was plain silver foil wrapping paper. Nobody had it. Nobody. Not any drug stores. Not any card & gift stores. Not the party store. Not Shopko. Not Target. Not the art store. Not the craft store. Nobody. Except, of course, Hobby Lobby.
The fucking assholes whom I swore I would never give a single dime of my money.
But what else can I do? Drive three hours to Seattle then three hours back for my emergency project that's due right now?
Nope. I bit the bullet and shopped at the only option I had after exhausting every other possibility. Knowing full well that my money would be used to further their heinous agenda of forcing their religious beliefs on their employees, choosing allowed methods of birth control for their insurance coverage, supporting bigotry, and being overall assholes towards anybody who doesn't hold the same beliefs as they do.
Luckily a Facebook Friend came to my rescue when I was lamenting about having to shop at Hobby Lobby... they suggested I make a donation in Hobby Lobby's name to Planned Parenthood in the amount of what I had to purchased. Genius!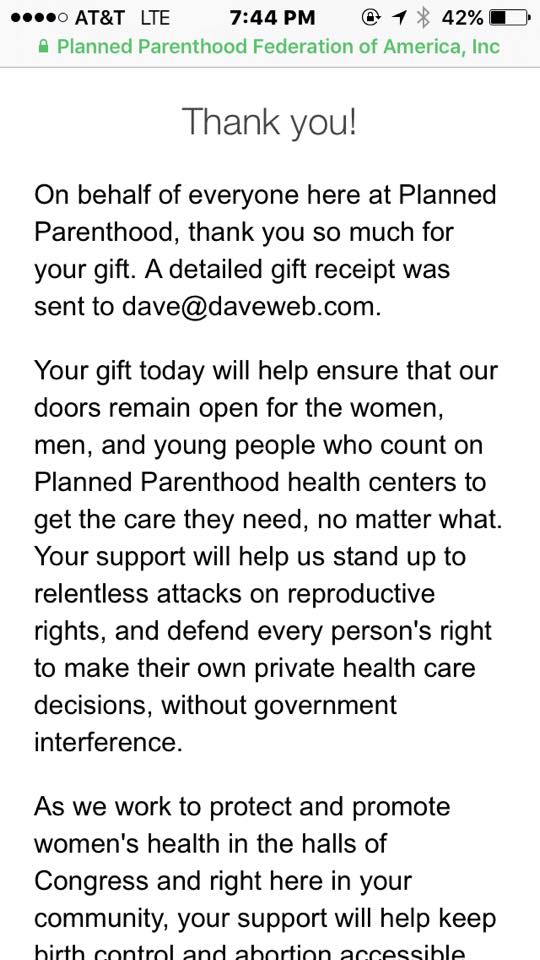 I don't feel any better about giving money to Hobby Lobby, but I sure feel a lot better about (hopefully) offsetting some of the damage that comes from shopping there.

• PETCO! Since adopting two kittens, I spend a lot of time shopping for kitty food, kitty toys, kitty litter, and everything else kitty-related. My favorite store to shop at? Peptic! I love the selection. The prices are decent. And the staff is generally cool. But they're nearly a half-hour away, and I don't have time to make the trip as often as I need to. So the solution is easy, right? Just shop at Petco online! Except... no. Their website is complete shit. I tried to shop on Valentine's Day because they had a coupon code that could save me some money... except when it came time to check out, EVERY ONE OF THE EIGHT ITEMS I HAD IN MY CART were conveniently "out of stock" and they wouldn't let me place an order. Haven't they ever heard of a backorder? And, of course, everything was back in stock the next day when the coupon expired. But that's not even the worst of it. Every time I try to shop at Petco.com, I always have all the items in my cart disappear at least once. Sometimes when I've tried, I've had my cart turn up empty so often I just give up. How in the hell do they expect people to shop with Petco when their online shopping experience is bordering on useless? It's hard to fathom how a company this big could afford to piss people off like this in a day and age where most stuff they buy is online, but here you have it. Guess I'd better work an hour into my schedule to drive to the local shop in person. Again.

And that's more than enough shopping for this week. See you next Sunday.