Your cold, boring January day is about to get better, because Bullet Sunday starts... now...

• AUTOMANIMAL! If you're a child of the 80's like I am, you're a massive fan of Glen A. Larson's two epic masterpieces of cheesy television perfection... Automan and Manimal... NOW AVAILABLE ON DVD!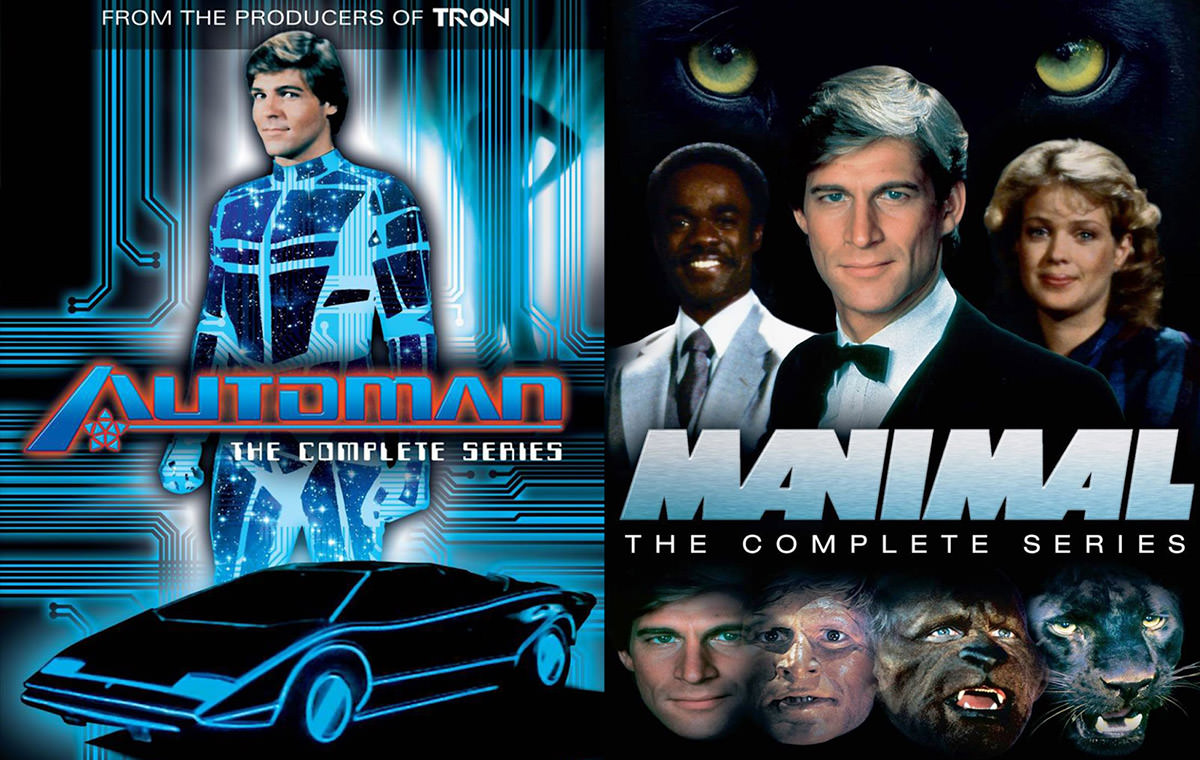 Really cool that these shows are available again. Something tells me that they won't hold up... but that just makes them all the more perfect.

• CLOSED! Macy's has announced that they're closing 40 stores. Our local Macy's isn't on the "close" list... thankfully... but there's two Macy's on the list I'll be sad to have go. Downtown Spokane, which has been open since 1947 (94 people losing their jobs) and Downtown Pittsburgh, which has been open since 1946 (170 people losing their jobs). Shopped at both of them. The Spokane location had an amazing men's department... the Pittsburgh location had a great sports shop... and I will miss them both.

• COLBERT! While I am not a fan of the music that Jon Batiste and Stay Human blast through commercial breaks over at The Late Show, their opening credits song is probably my favorite late-night theme ever. Melodic, playful... beautiful, really... it fit the tone of the show perfectly. As if that wasn't awesome enough, the opening credit visuals by Fernando Livschitz are amazing. Lucky for us, they released a "director's cut" with tons more footage for our viewing pleasure...
Wonderful.

• JUSTICE? Well isn't that cute. Alabama Chief Justice Roy Moore is overruling the Supreme Court. Um... yeah... me no think that works like you think it works. How small of a penis do you have to have in order to be waving your gavel around with this kind of delusion of grandeur? I mean, clearly he's compensating for SOMETHING. I dunno. Maybe he's scared to death that marriage equality will be too tempting and he's going to end up marrying the pool boy? The mind boggles.

• POOL! I have to say... this is looking very faithful to the comics...
In many ways, I'm glad that Deadpool is not a part of the Marvel Cinematic Universe and is stuck over at 20th Century Fox. That way he gets to be his insane self in a contained environment.

Annnnd... time to go play in the snow.