Your life just got a little bit more complicated... because Bullet Sunday starts... now...

• Married! I'm a huge fan of Murad Osmann and Natalia Zakharova's Instagram artistry. Osmann's series of photos featuring his girlfriend leading him all around the world is captivating...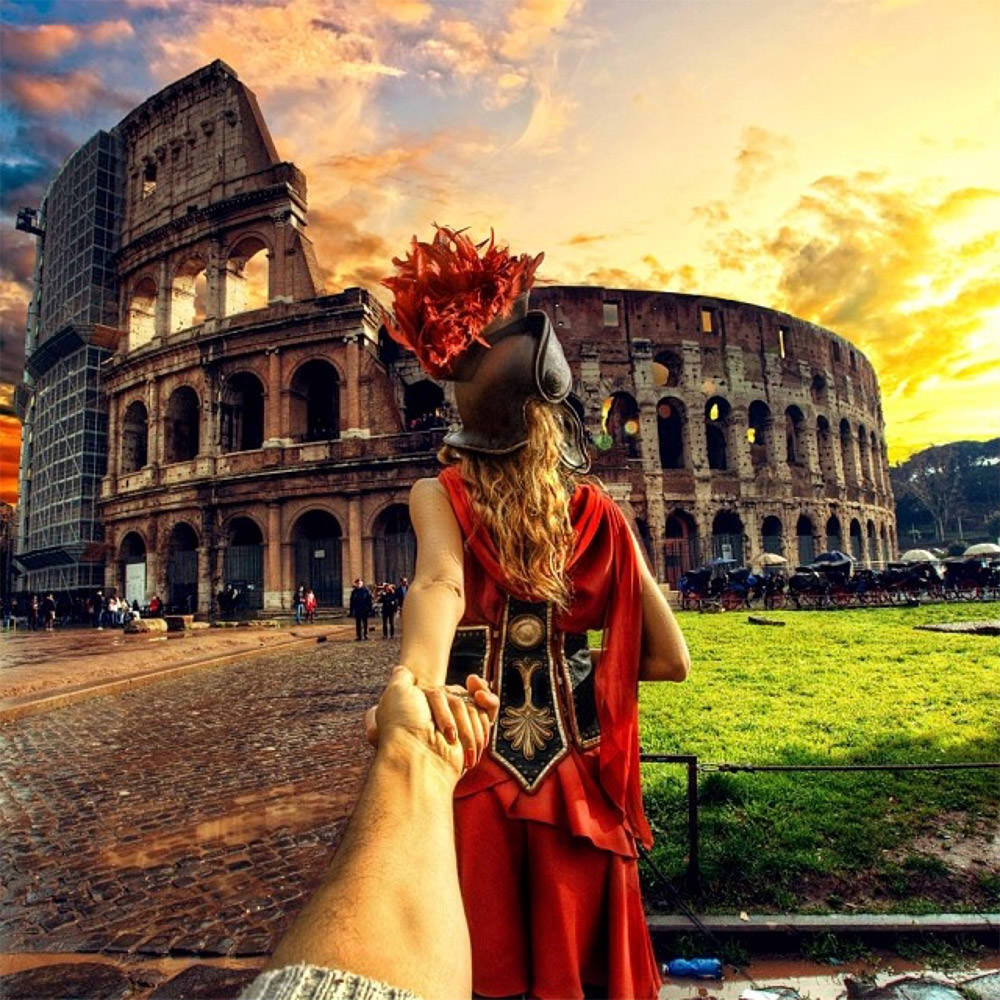 And now they've gotten married!
There's plenty more of these amazing shots over at Instagram.
Congratulations to you both! I look forward to where you'll be taking us next.

• Dingbats! I was saddened to learn that Hermann Zapf, world-famous German typographer had died. He created some of the most beautiful typefaces ever crafted, and left a body of work that will be admired as long as we still communicate with letterforms. As noted in the article above, Zapf's favorite typeface he created is "Optima," which is one of my favorites as well. Most people probably know him best for Palatino and Zapf Dingbats, which are fonts that have been installed on a lot of computers over the years. Your artistry will be missed.

• Two Bits! Refusing to let a gay man to cut your hair is like refusing to let a Michelin Three Star Chef make you a sandwich. Sublimely stupid. But nobody can accuse homophobic bigots of being smart.

• Robertson! What a dumb fucking asshole...
With that logic, how can Pat Robertson be against abortion? Maybe abortion doctors are just an instrument of God who wants to stop the next Hitler from happening. Just die already, you heartless, vile, hypocritical, disgusting turd.

• GAH! Guess I'm going to be getting Alzheimer's any minute now: Poor sleep might be the mechanism that triggers Alzheimer's memory loss.

• Moose! Probably the best thing I saw all week...
Hopefully more Alaskans will show some kindness for animals caught in the middle of record high temperatures.

So long, bullets.