Today I went to see Spy starring Melissa McCarthy, Jason Statham, Rose Byrne, and Jude Law. Since McCarthy films can be a bit hit-or-miss (Identity Thief and Tammy were pretty awful... whereas Paul Feig's Bridesmaids and The Heat were pretty great), I was planning on waiting until it hit video, but the jaw-dropping 95% score at Rotten Tomatoes and another outing with writer/director Paul Feig convinced me it might be theater-worthy.
And boy was it. As much as I liked The Heat, I'm thinking this is her best film yet.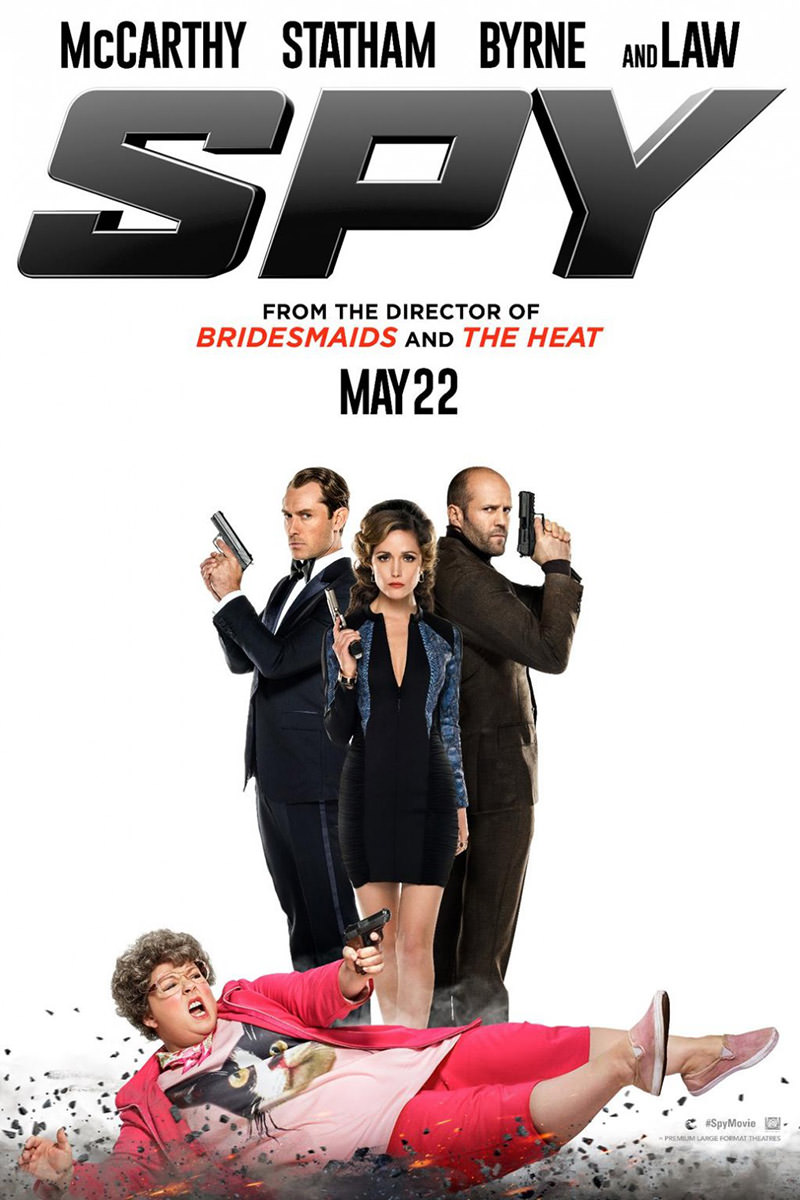 Susan Cooper (McCarthy) is CIA ops assistant who sits at a desk all day providing support for super-agent Bradley Fine (Law) in the field. But when a suitcase-sized nuclear weapon falls into the hands of Rayna Boyanov (Byrne) the daughter of one of the world's most dangerous criminals, Cooper gets to put her CIA training to the test in the real world. Along the way she's "helped" by rogue agent Rick Ford (Statham)... and her boss Director Crocker (Alison Janey) and fellow CIA assistant Nancy (Miranda Hart).
Hilarity ensues...
Except this is not just a comedy movie with espionage elements slapped on top... it's actually a really good spy movie that happens to be funny. And I think that's why I liked it so much. Melissa McCarthy isn't playing some bumbling idiot who does stupid crap for comedic effect, she's playing a highly capable agent that gets herself into situations that are funny. And, in a surprising twist, McCarthy's weight isn't written into the film as a comedic prop either. No idiotic bullshit like her not being able to fit through a door... or her breaking a chair when she sits on it... the tired old stereotypes are entirely unneeded here and joyously omitted. McCarthy's action scenes show her as a brutally effective spy in every way. As if that weren't enough, they let McCarthy be beautiful! She's a very pretty woman and, though she does go through some funny disguises, she also gets to be glamorous and sexy, which is almost unheard of for a woman her size in Hollywood movies. So thank you Paul Feig for making a film that's not only highly entertaining... but also showing the world that being heavy doesn't have to mean frumpy when it comes to the cinema.
So... all-in-all, a terrific summer movie. I'm really hoping it gets a sequel, because it would be cool to see Susan Cooper again. And since we wouldn't have to have the meek & mild character intro again, we'd be getting the all-out spy action/comedy film she deserves.
And before I go... a promo site for the movie let's you create your own Spy-Dentity...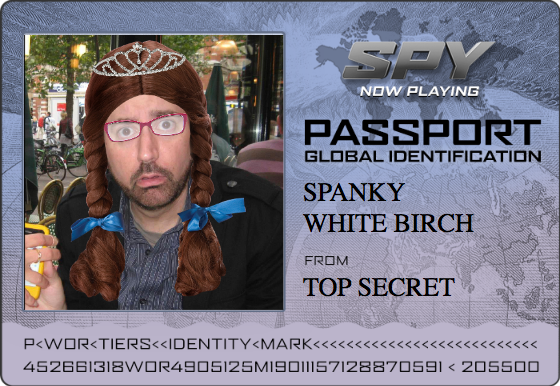 Getting your own Spy-Dentity is just a click away...