GAH! IT'S 3:00 IN THE MORNING! Boy I wish I could get a good night's sleep.
Anyway...
Tonight I was happy to attend University Sunrise Rotary's Debuts and Discoveries charity function with wines, brews, spirits, and food trucks...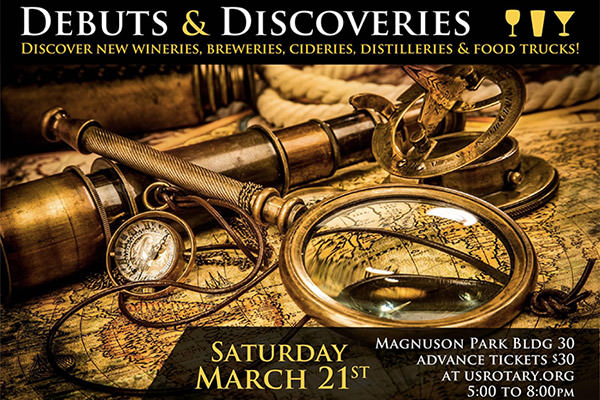 The event was held at an old hangar in Magnusson Park at Sand Point, which used to be a Navy air station...
True to their word, there was an abundance of new alcohols to sample and buy...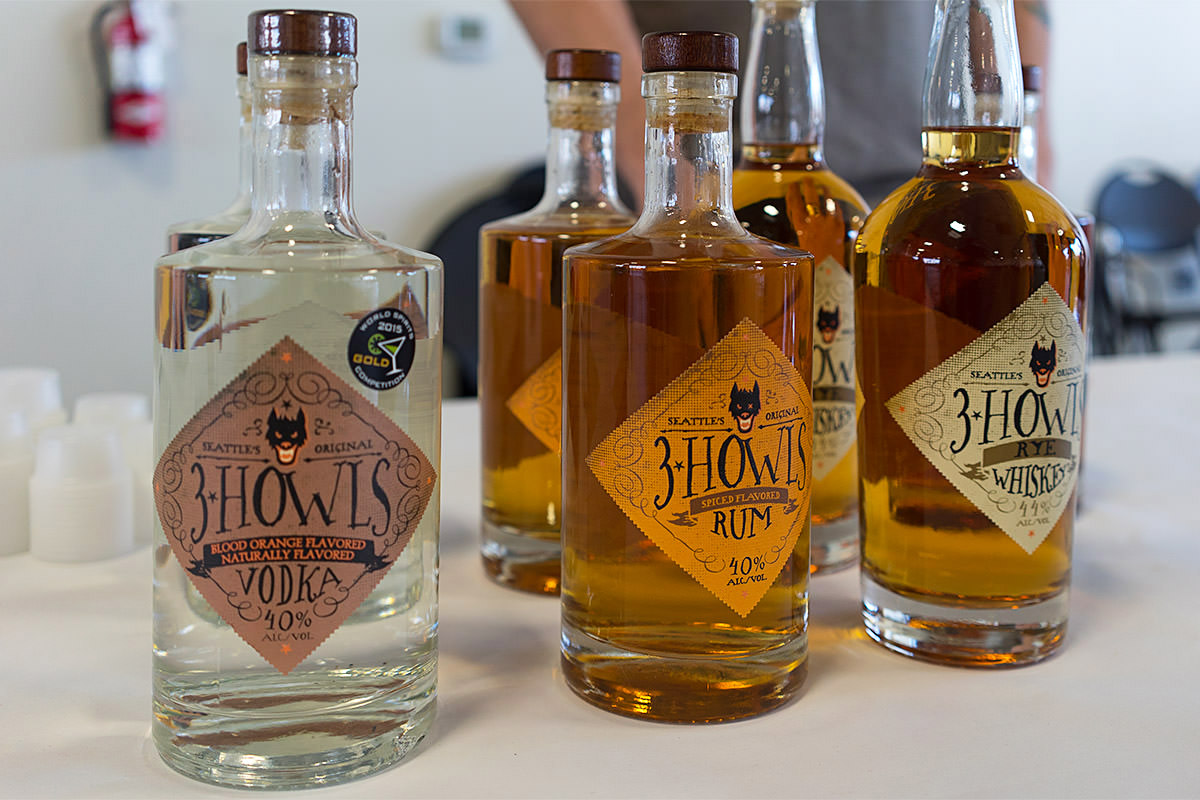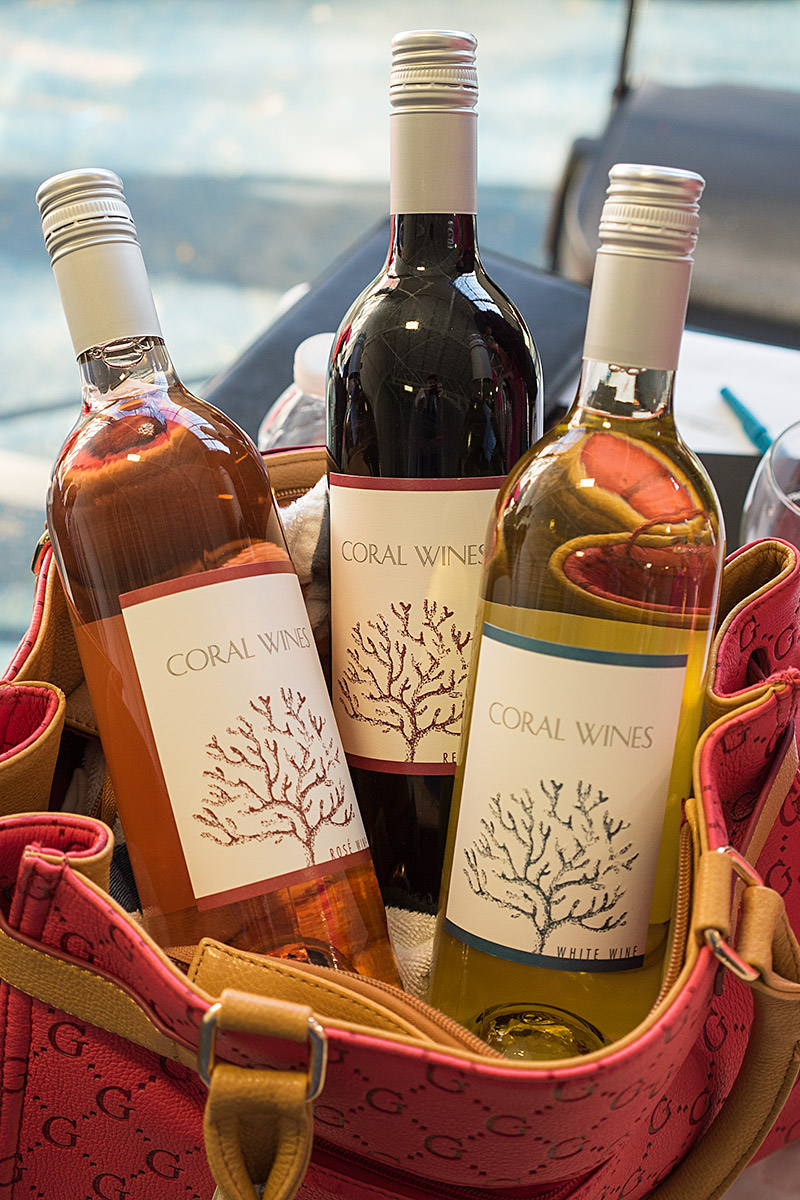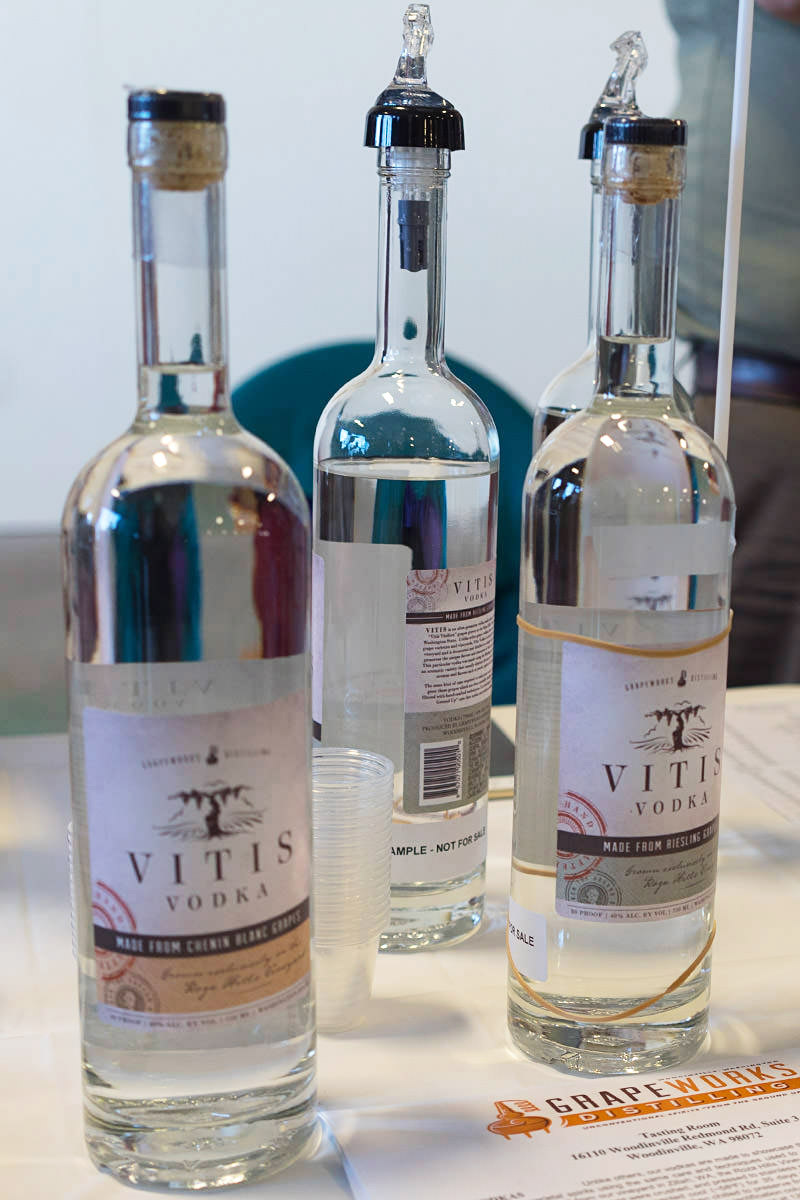 Best of Show for me was Skunk Brothers, which had a very nice moonshine whiskey and a sublime Sweet Apple Pie spirit...
Interestingly enough, there was also cigar rollers in attendance...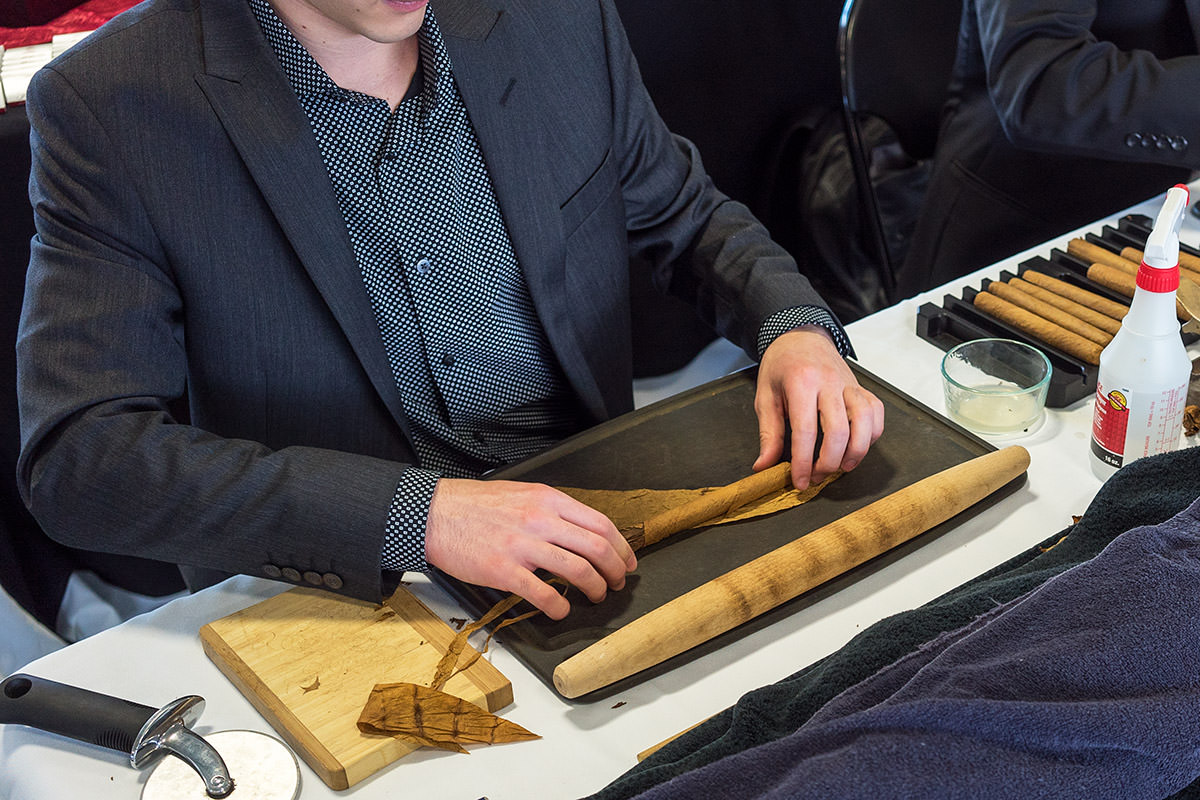 The hangar itself is a terrific space for events like this...
I already had several shots of Jäegermeister before the event, which meant I was getting pretty trashed as we neared the end of the evening (I "sampled" all but two tables, and they had multiple products at most tables!). Not wanting to pass out on my friends, I decided to stop drinking and start shooting photos. I brought my miraculous Sony A7s camera, and Hangar 30 had plenty of opportunities to get sone nifty shots.
So there I was taking photos of cool stuff when I hear some asshole start mocking me with "LOOK AT THAT GUY TAKING A PICTURE OF A WALL!"
I am beyond sick and tired of people taking a shit on my happiness, but decided to let it go.
Or I would have if I hadn't been soaked in alcohol. Instead I said "WHAT THE FUCK DO YOU CARE?" a bit too loudly.
Oh well. I may have been taking a PICTURE OF A WALL but, in my defense, it was a pretty interesting wall...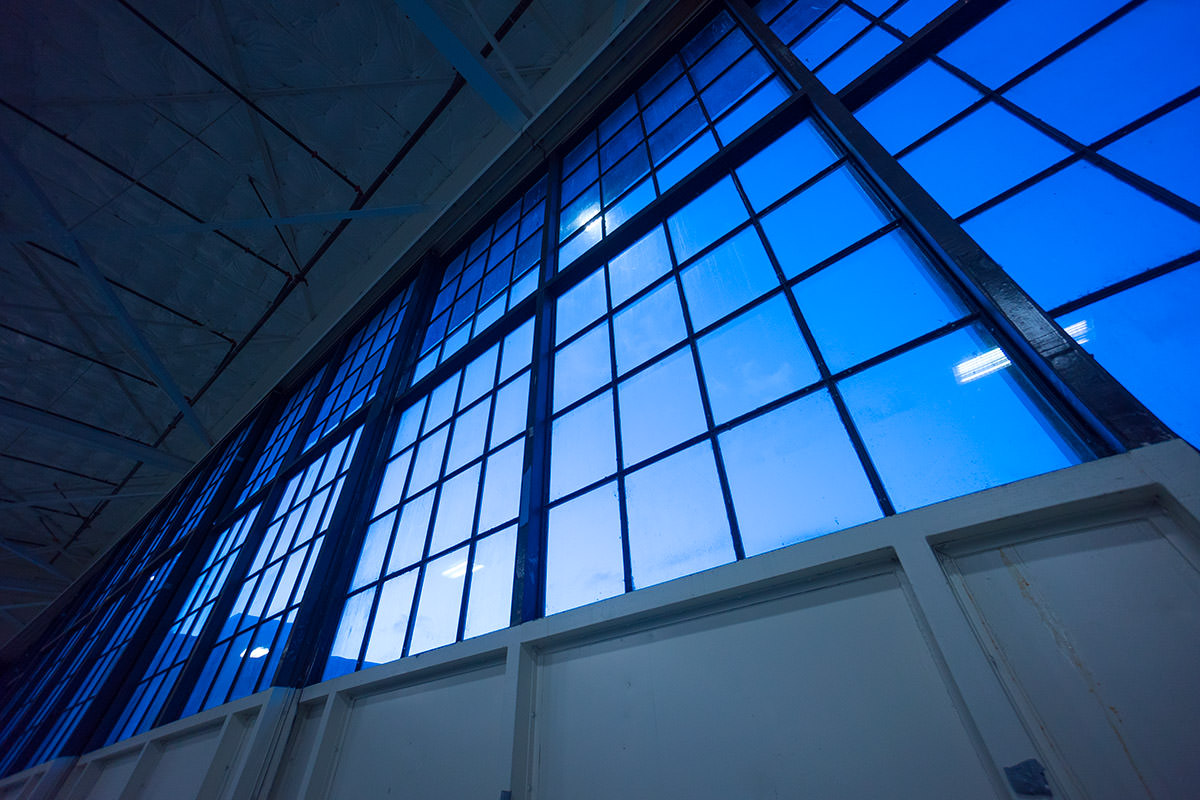 There were four food trucks and you got four sampling coupons to try each of them. Except the chicken truck didn't have a vegetarian option (boo Chick'n Fix!), so I skipped that one.
The first truck I ate at was Spicy Papaya, which had a delicious Pad Thai to try...
Next up was Wicked Pies, which must be run by some Twin Peaks fans...
But Best in Show for me was the El Cabrito truck, which was serving up an amazing "Beet & Pumpkin Seed Quesadilla" that rocked my world...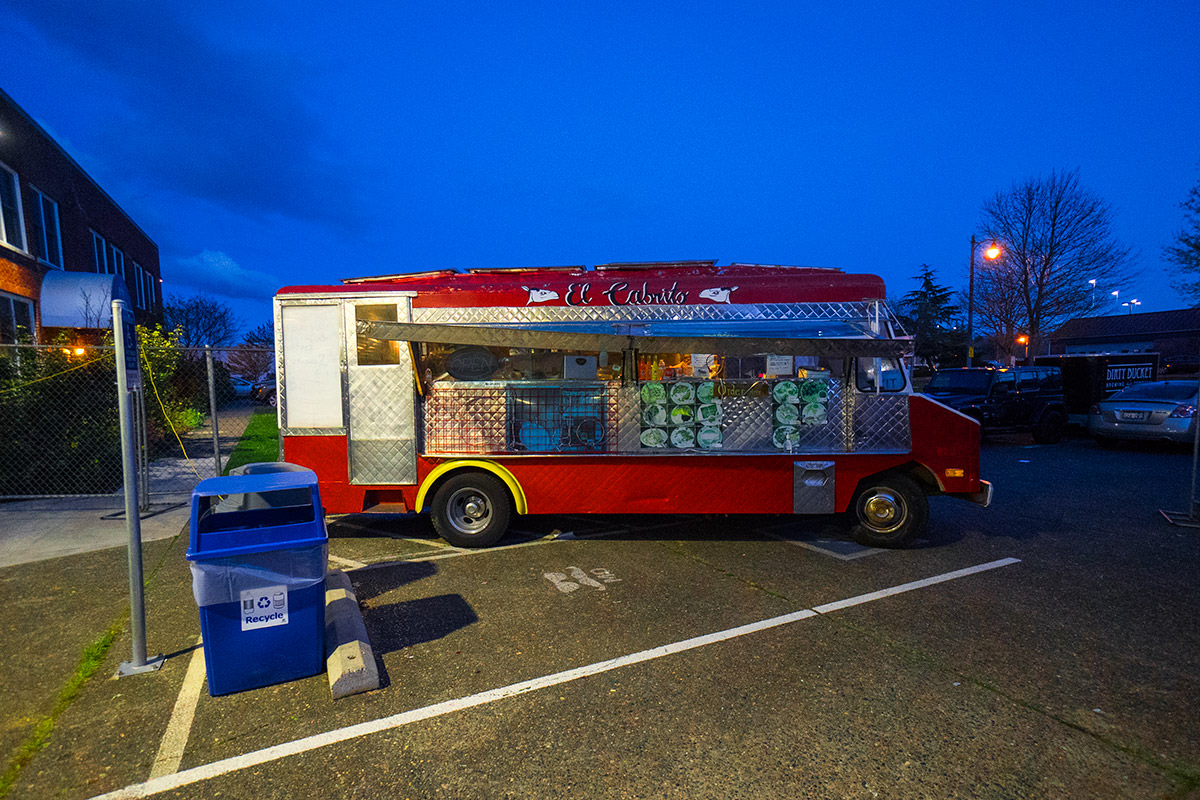 It was so good that I used my last ticket to pay a return visit...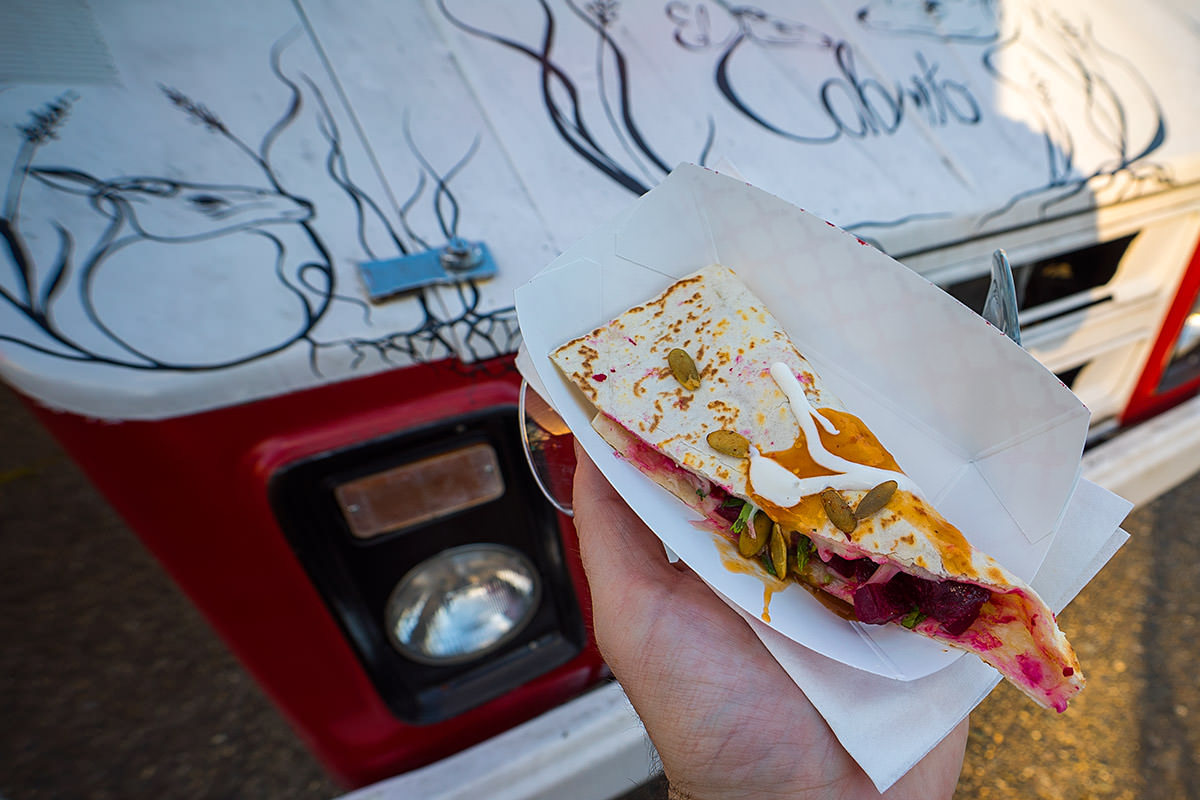 El Cabrito can park their truck in my driveway any time! That quesadilla is absolutely worth a stop if you're ever in Seattle's International District.
And thus ends my last day in Seattle. Not too shabby!
Even if I did drop an F-bomb on an airplane hangar.