Who?
BETTY WHO! And tonight Jester and I got to see her perform LIVE!
Which was the perfect end to my day, even though it's now 1:00am and I'm ready to slip into a coma. Maybe it's because I'm old, but I thought 9:30 was a really late start-time on a work-night to be holding a concert. It was made all the worse when you consider Betty Who didn't even take the stage until 11:45...
9:30-10:00 • Great dance remixes that set the tone for Betty Who perfectly, culminating with a great Blondie Heart of Glass remix. I had Shazam running the entire time so I could track down what was being played.
10:00-10:45 • Some of the shittiest, most mind-numbingly boring, repetitive, redundant club music I've ever had to listen to. Absolute torture. I was THIS CLOSE to walking out.
10:45-11:20 Music by Holy Child. Didn't hate it. If not for the terrible sound system at the Rickshaw Stop, I might have actually enjoyed their set.
11:20-11:45 A better selection of club music.
11:45-12:40 Betty Who...
She totally lives up to the hype. Her music translates beautifully to a live set. Her performance was energetic, infectious fun and Betty gives 200% to her audience. She has a commitment on stage that equals any "big-name" act I've ever seen...
And that's what made this show so fascinating for me.
I was in Seattle as the grunge scene started to ignite. I saw small bands before they were huge bands. It was a genuine thrill to see these musicians in their early days, watching them work through the kinks, find their footing, and then go on to become these massive success stories.
Betty Who has the same feeling about her.
The sound system at the venue was awful. Weird things were happening with the mix. Betty's earpiece looked to be malfunctioning. The lighting was off. Her backing tape was miscued half the time. But it just didn't matter. Betty Who has the talent and star power to rise above it all. And the audience loved her.
I am genuinely thrilled, again, to see an artist at the beginning of their career. This was the last date on Betty's first tour and her first show ever in San Francisco. You can't help but wonder where she'll be a year from now... five years from now. Opening for P!nk on an arena tour, I'd imagine. She's that good...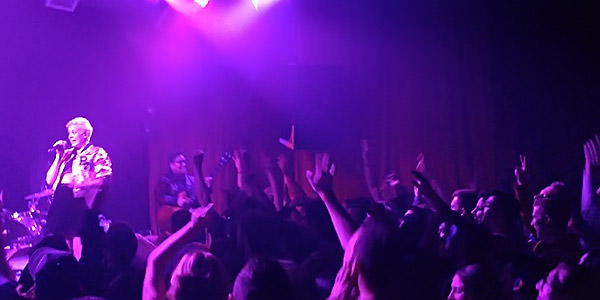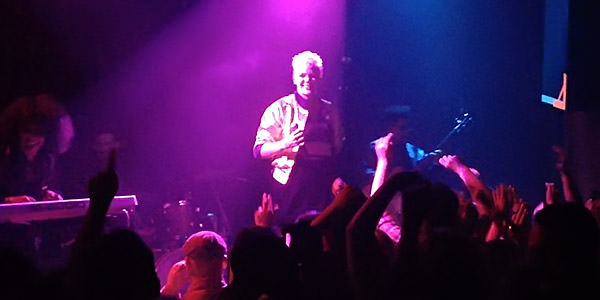 Anyway... I had a great time. Though I did have to climb up on a table when I thought I might inadvertently be having sex with the two guys grinding away in front of me. They apparently liked Betty Who's show even more than I did.
Betty promised another EP with new songs will drop this Spring.
Then she stepped into the TARDIS and faded off stage, becoming one with time and space.

If you haven't bought her EP yet, you're missing out. CLICK HERE TO BUY IT! BUY IT NOW!