And so today we left Hanoi and Vietnam to fly to Luang Prabang in Laos.
Despite a haze off in the distance obstructing the mountains, the area is incredibly beautiful. The airport is pretty much an airstrip on the outskirts of town, and walking across the tarmac lets you soak in the scenery...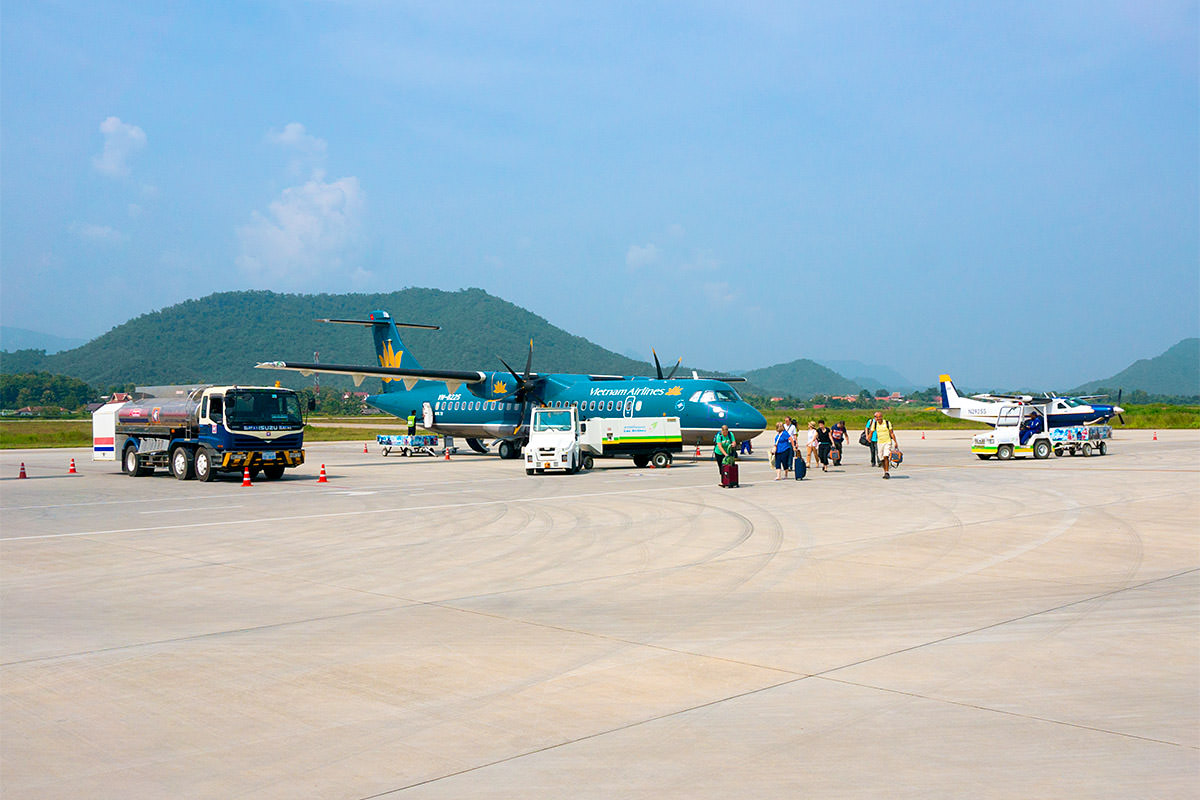 Disney wasted no time in getting things rolling by leaving the airport and driving directly to the Luang Prabang National Museum, which was formerly the Royal Palce...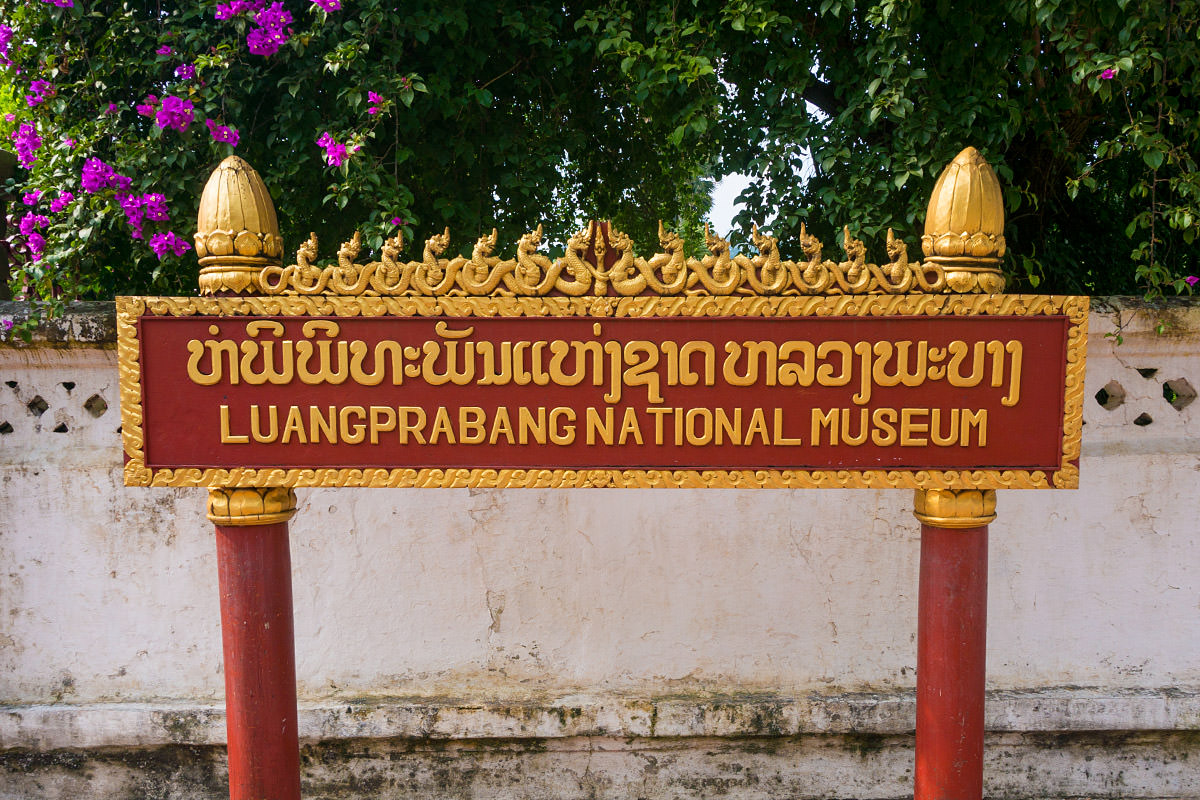 A new temple is being built to house the Golden Buddha of the Royal Palace. Since the Buddha is not there yet, photography was permitted inside...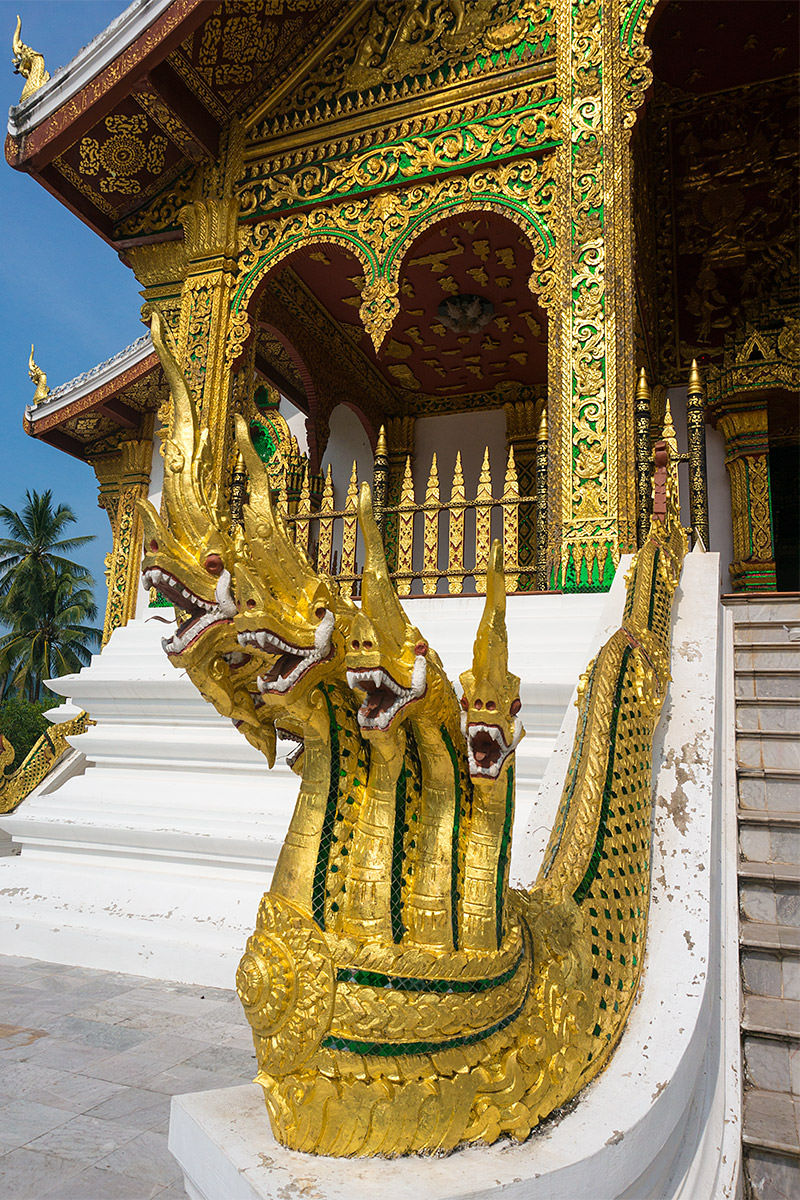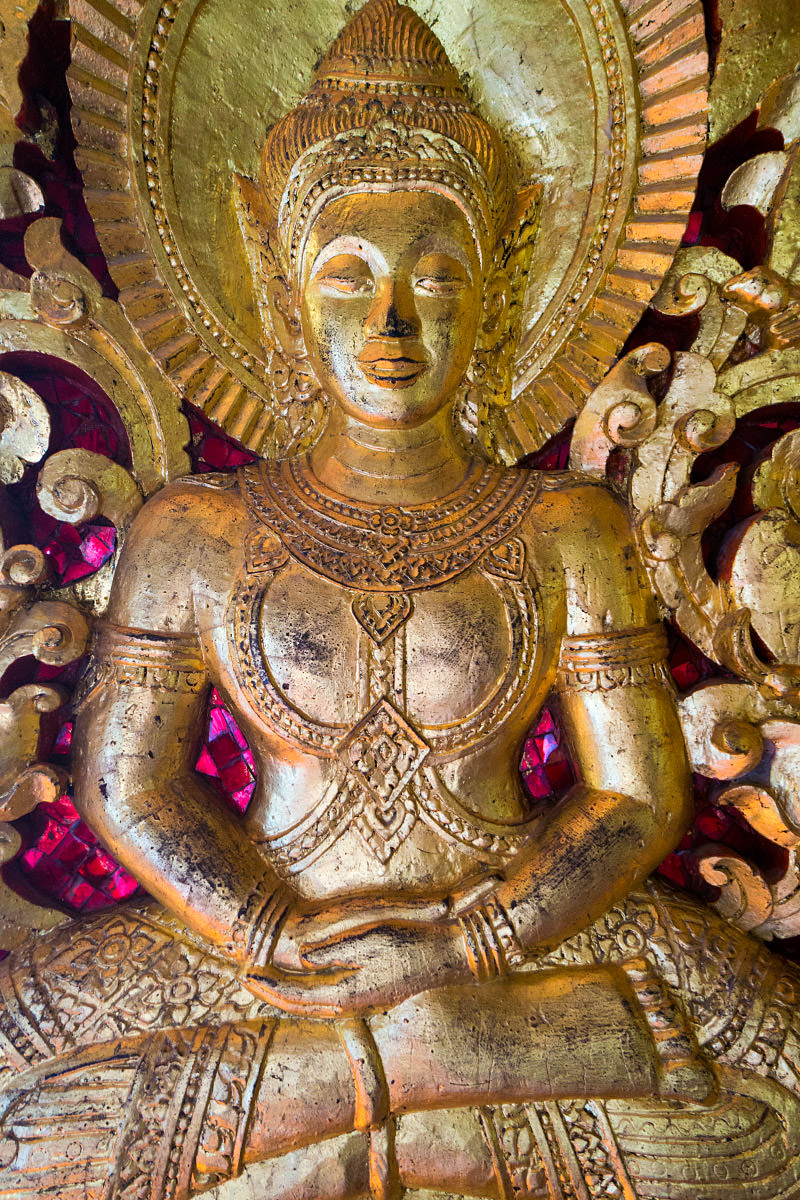 Unfortunately, photos were forbidden in the palace itself...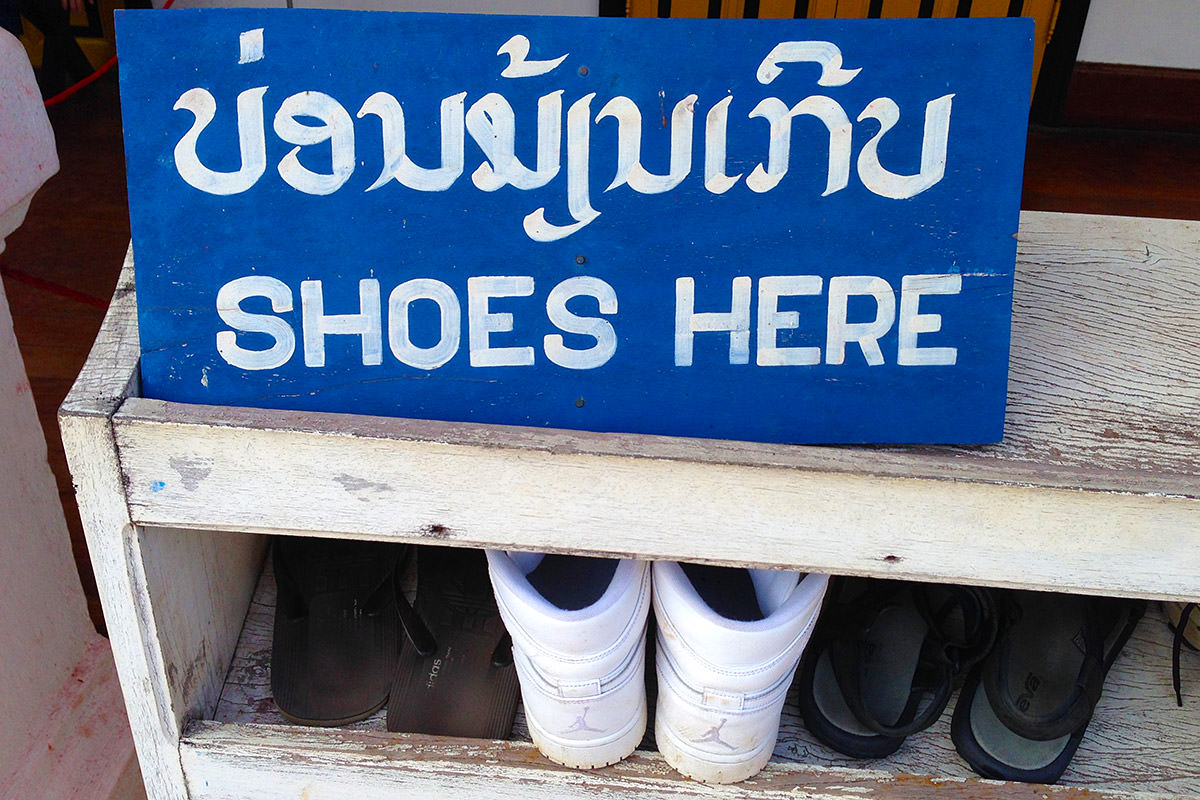 Lunch was at the Coconut Garden, which was a fantastic restaurant with some beautiful decorations hanging around the courtyards (that made me regret that we weren't returning there for dinner to see it at night)...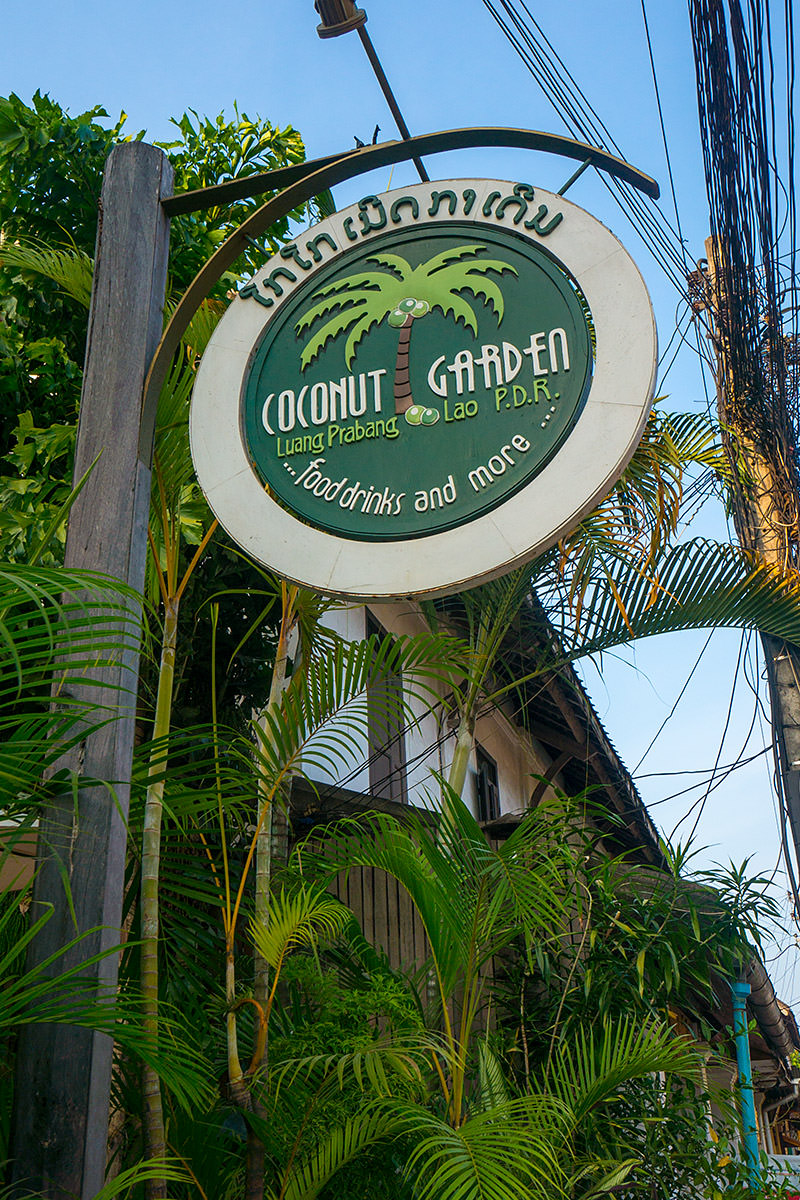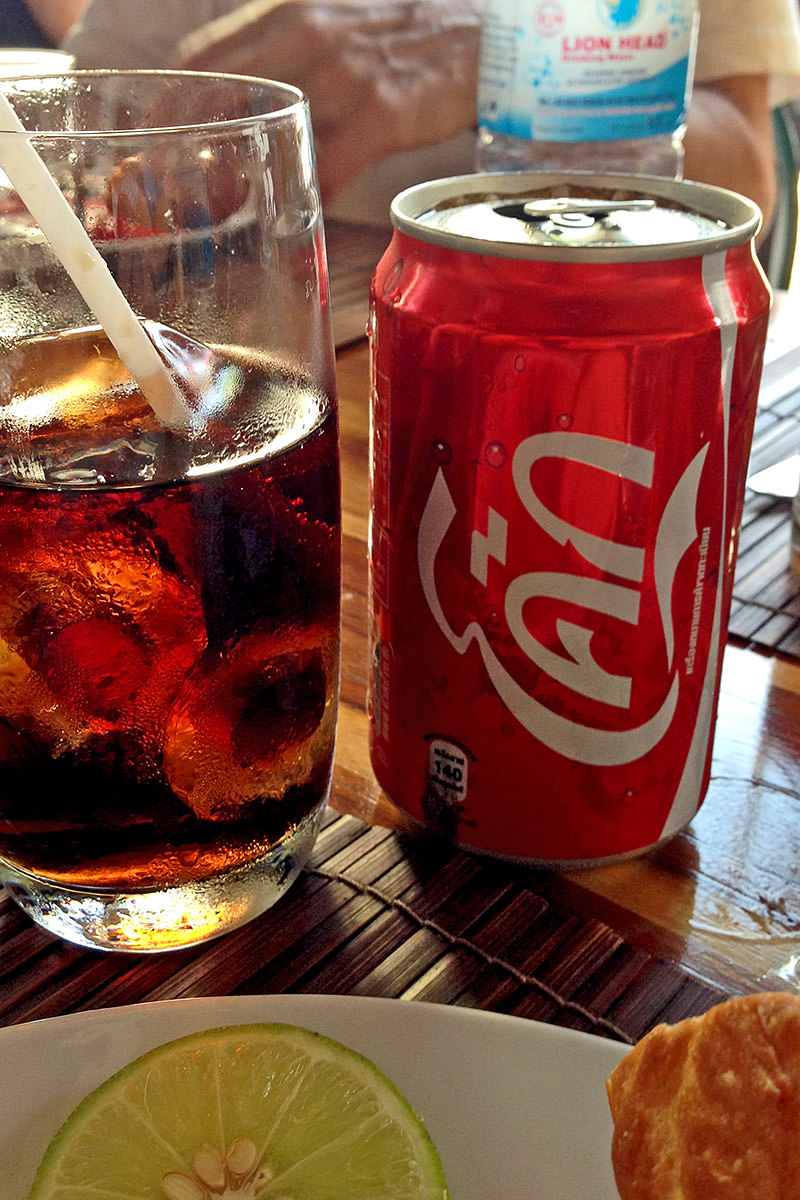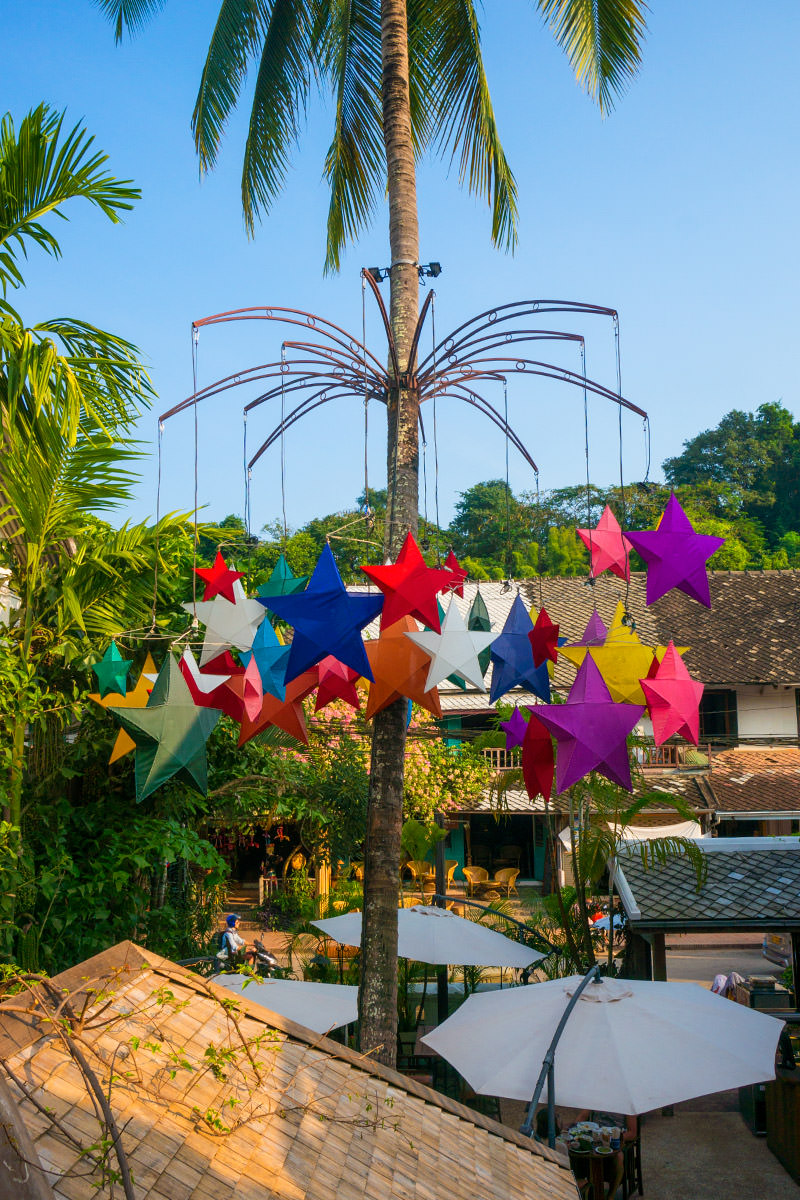 After a delicious lunch, we were off to visit a couple of temples. The first of which had me more than a little worried about an electrical fire starting...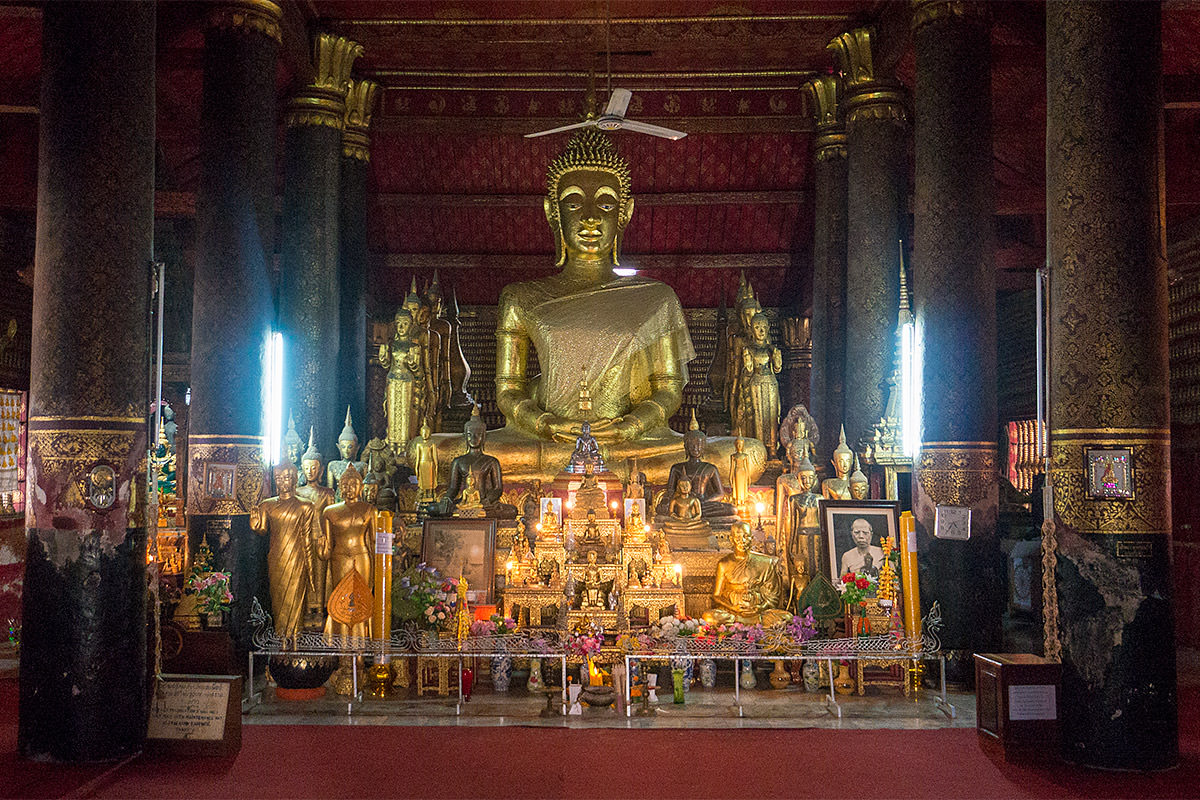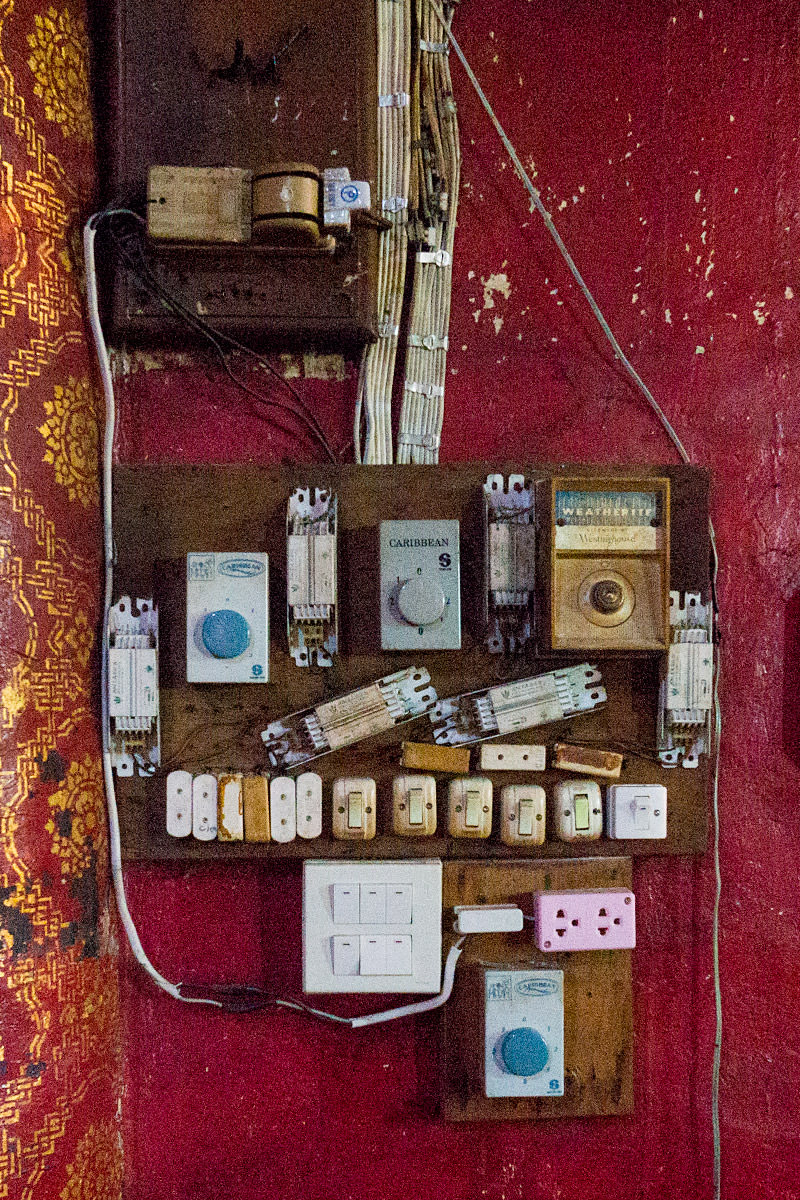 Outside, some novice monks were making arts and crafts in spectacular colors...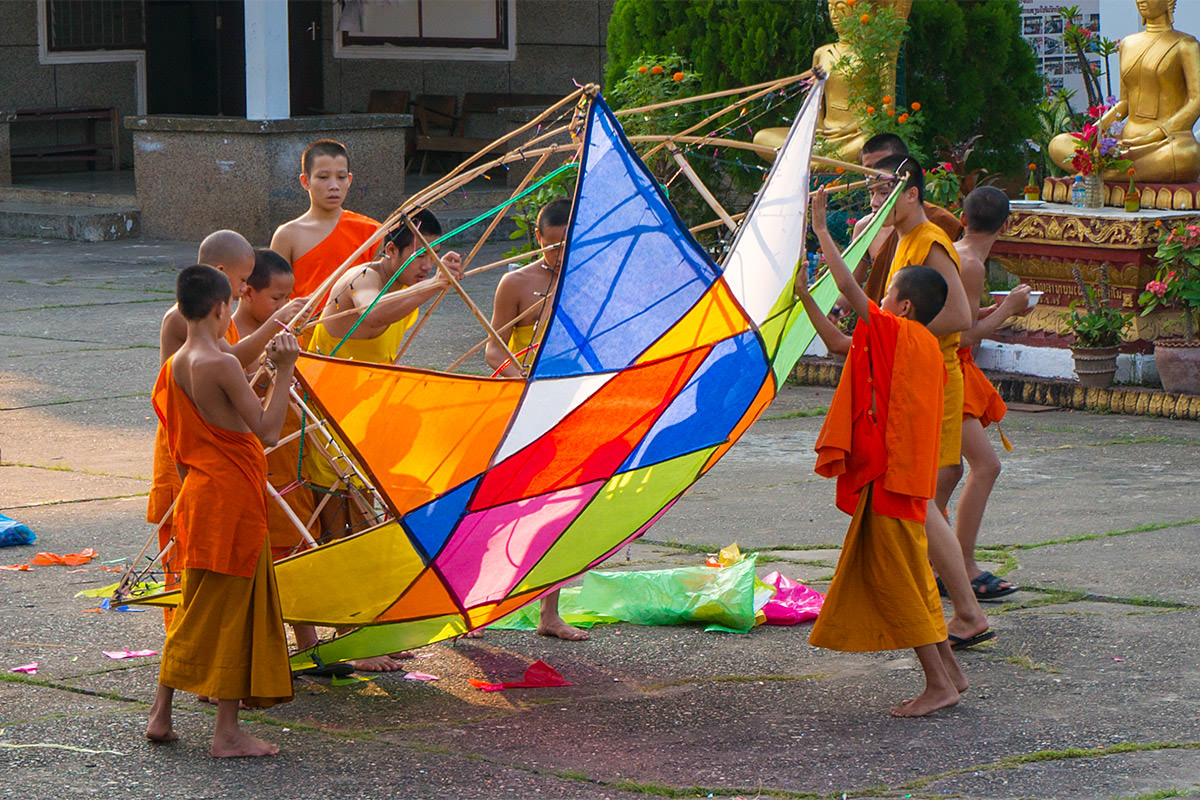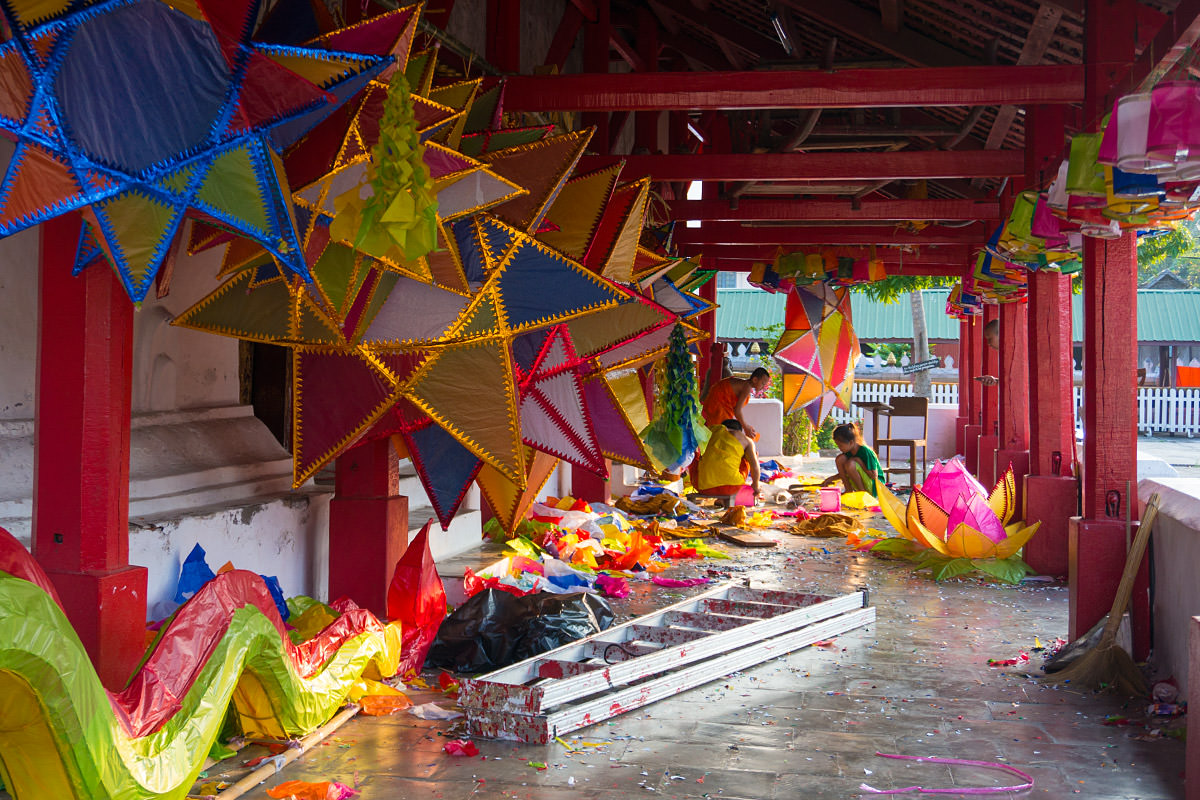 Then we were off to yet another one... the Vatxiengthongratsavoravihanh Temple (say that three times fast!).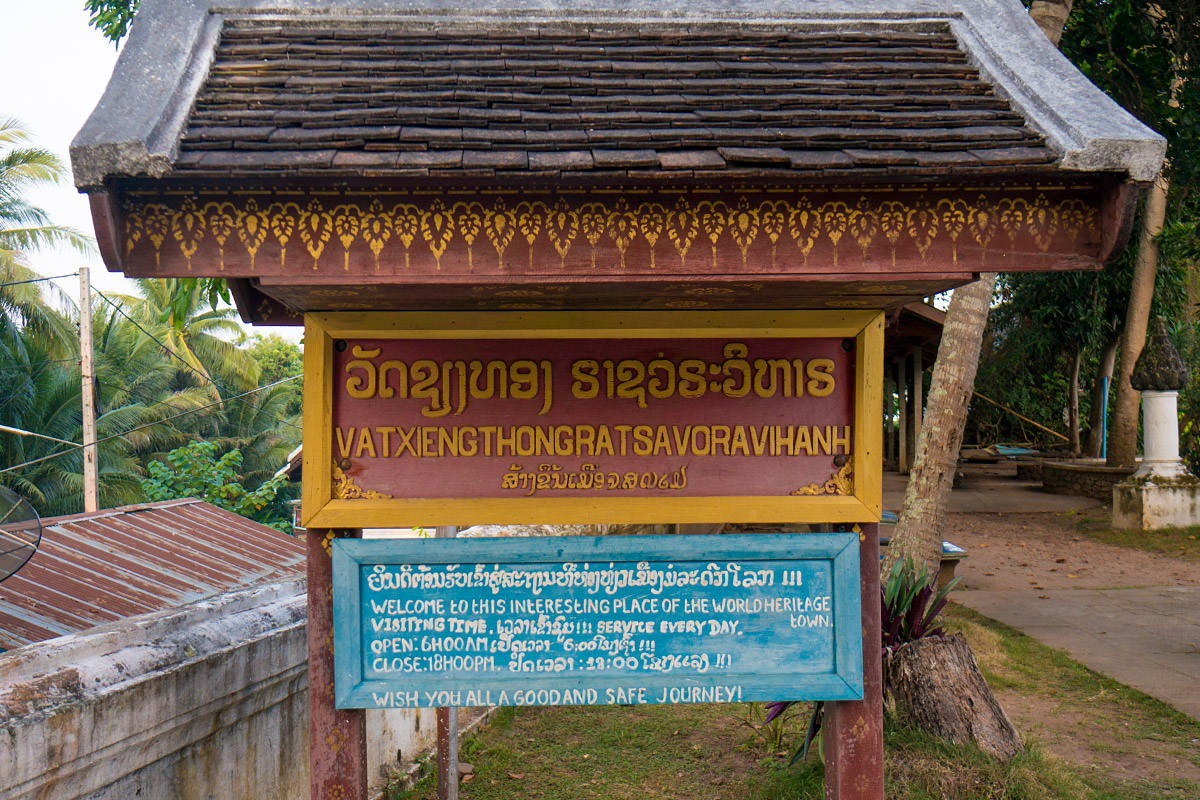 The sun was setting behind a Buddha on one side...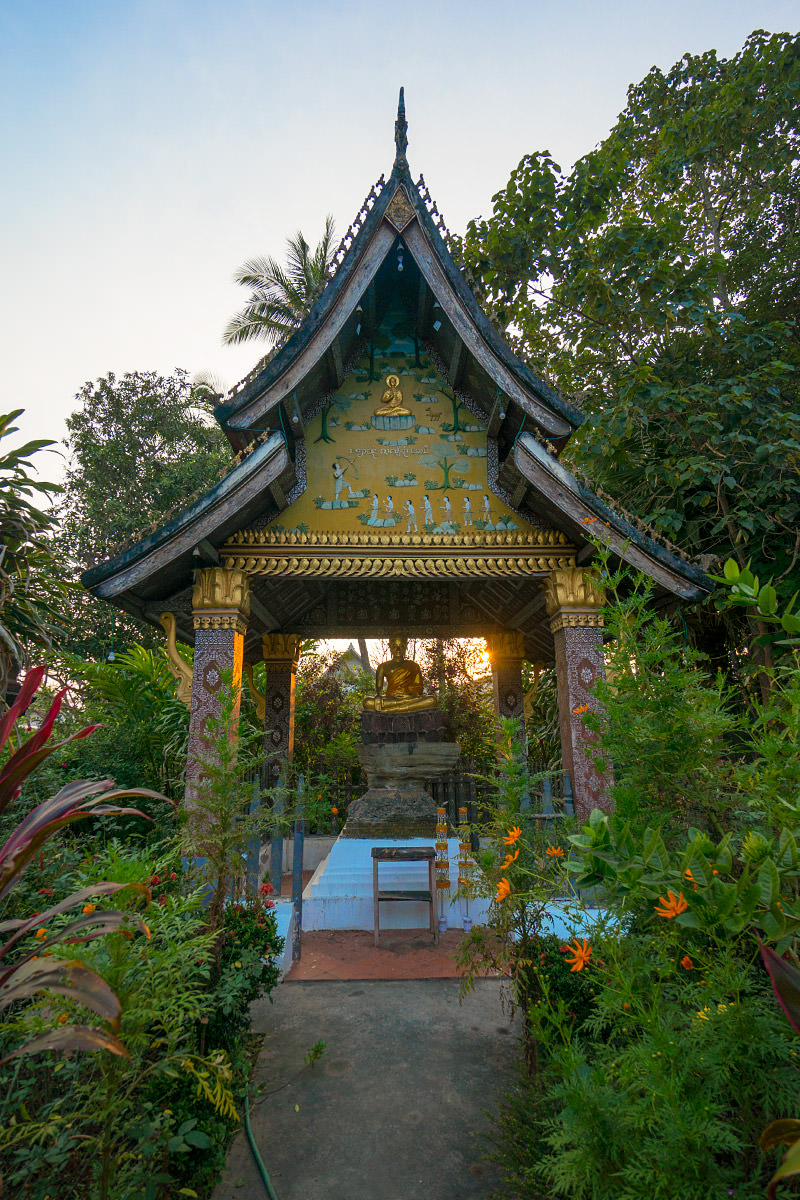 While shining on an incredible golden building on the other side...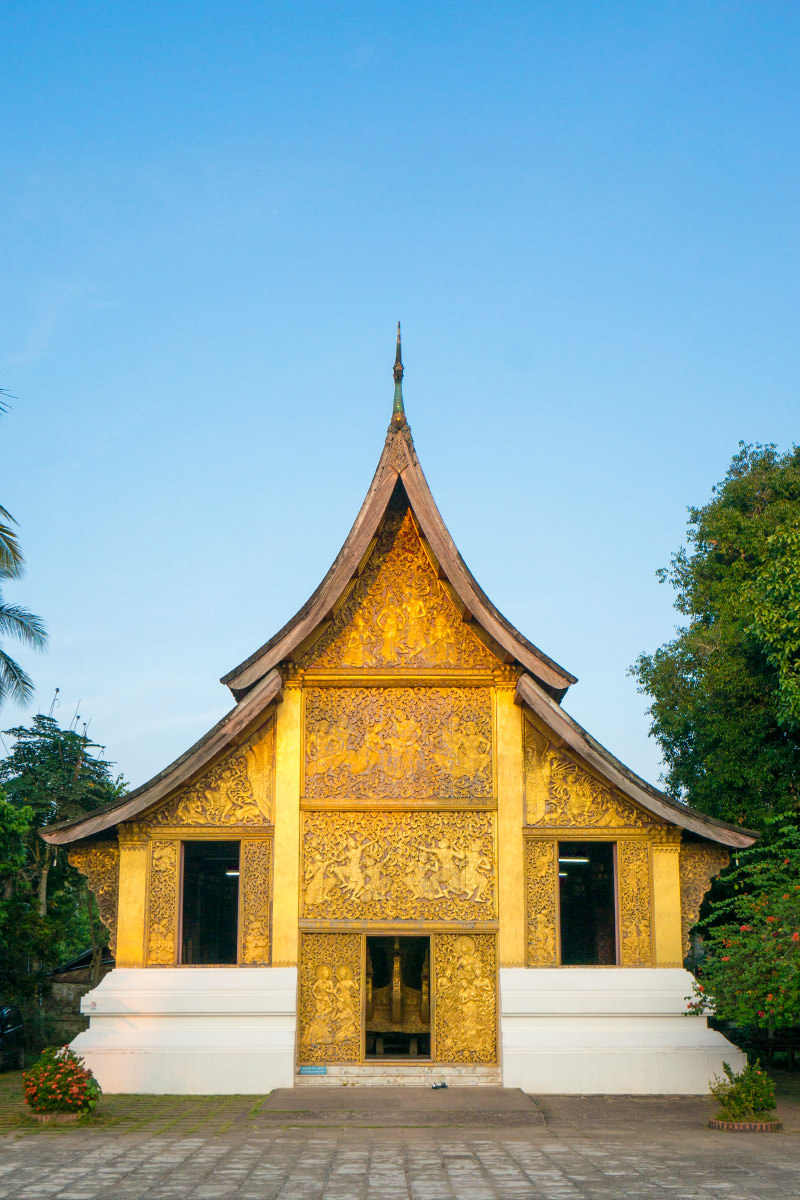 Temple elephant break!
In what I can only consider to be a huge stroke of luck, the tour was running late, which meant we got to see the monks being called to prayer. The chanting was mind-bogglingly beautiful...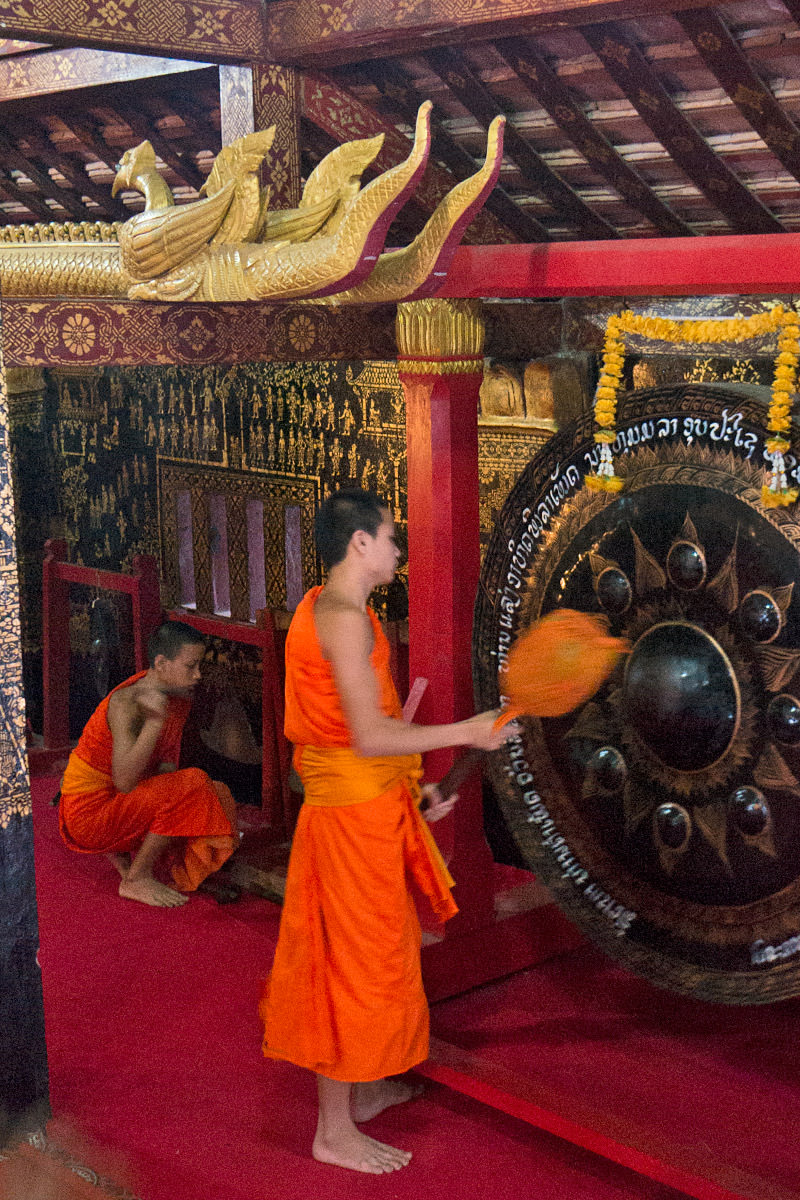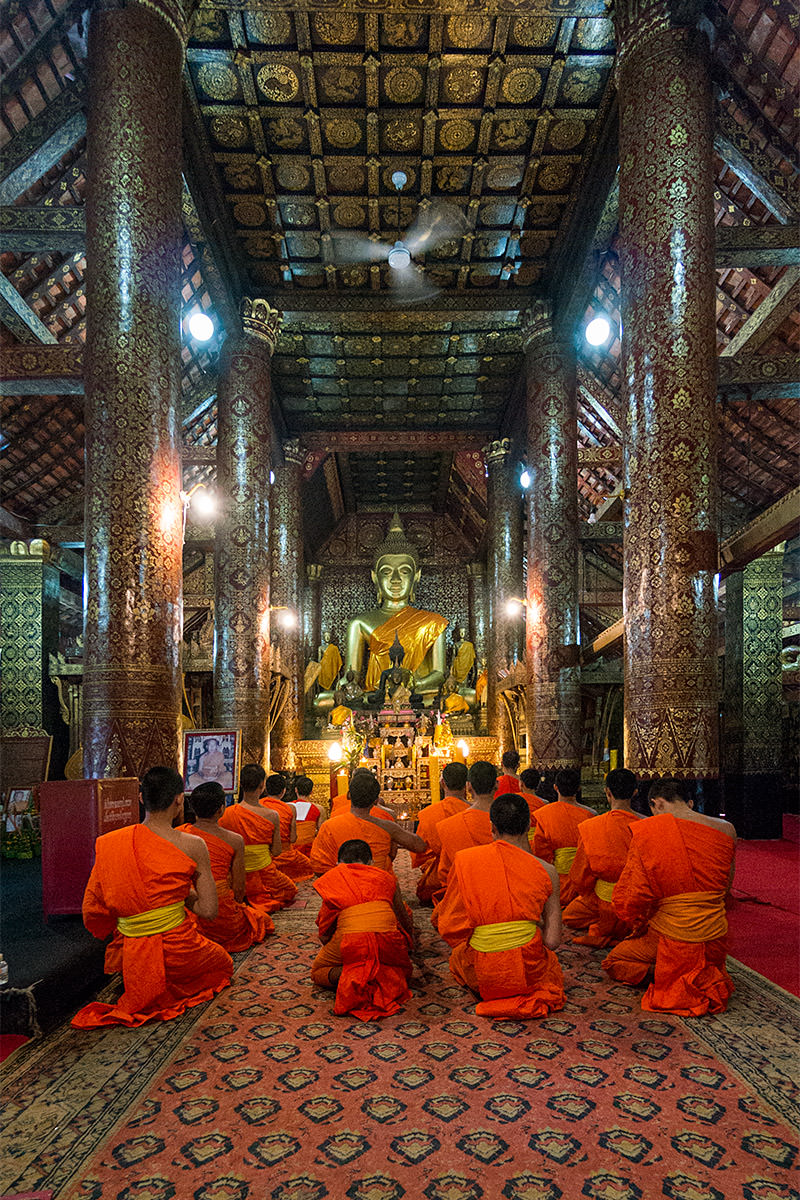 Eventually a dog fight broke out during prayers, so one of the young novices was tasked with getting them out of the temple. Much like herding cats, the pour guy had his hands full...
And... dinner time.
But not before we received THE DISNEY PIN OF THE DAY!
I'm not sure what this is supposed to mean, but I do like Huey, Dewey, and Louie, so there's that.
Tomorrow is absolutely packed, and requires a 4:30am wake-up, so I suppose it's best to turn in early.