After another night at the amazing Sofitel Legend Metropole Hotel, it was time for an early wake up call so we could go... do tai chi?
Yes. Apparently this special form of martial arts exercise is as popular here in Vietnam as it is in China (where it originated).
This being Disney, they don't just send you out in street clothes... oh no... they provide you with a badass tai-chi uniform. Here is me striking a "snake" pose with our tai chi master instructor...
And then it was time for a ride around the busy streets of Hanoi... not in a tour bus looking down on everything, but in an electric mini-bus that puts you at street-level. It was a pretty cool experience, and I took hundreds of photos as we zipped around the city. Here are just a couple shots from the beginning of the trip...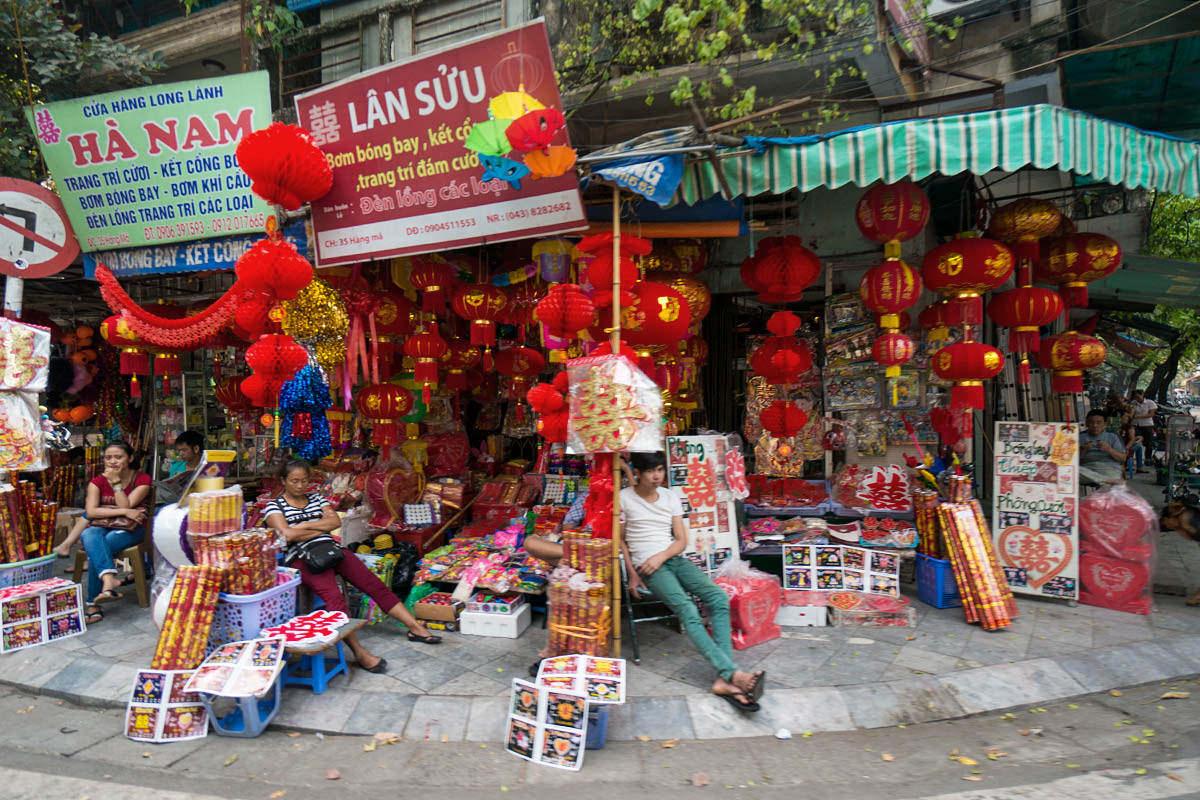 And, of course, no visit to Hanoi would be complete without a visit to the Ho Chi Minh mausoleum! Unfortunately "Uncle Ho," as the locals call him, is in for some annual restoration work, so we couldn't go inside to say "hello"... but we did get to walk around the building, which is quite impressive...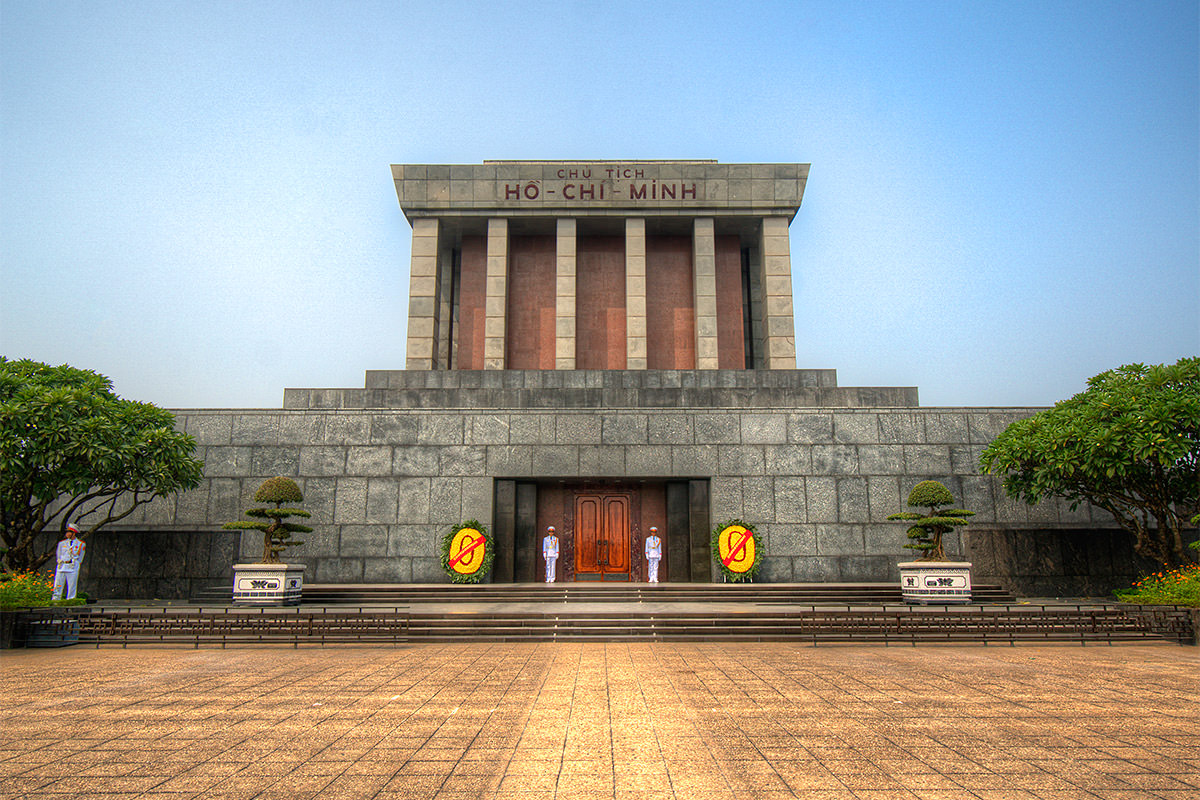 You can also visit Ho Chi Minh's former residence, which includes three of the cars he used...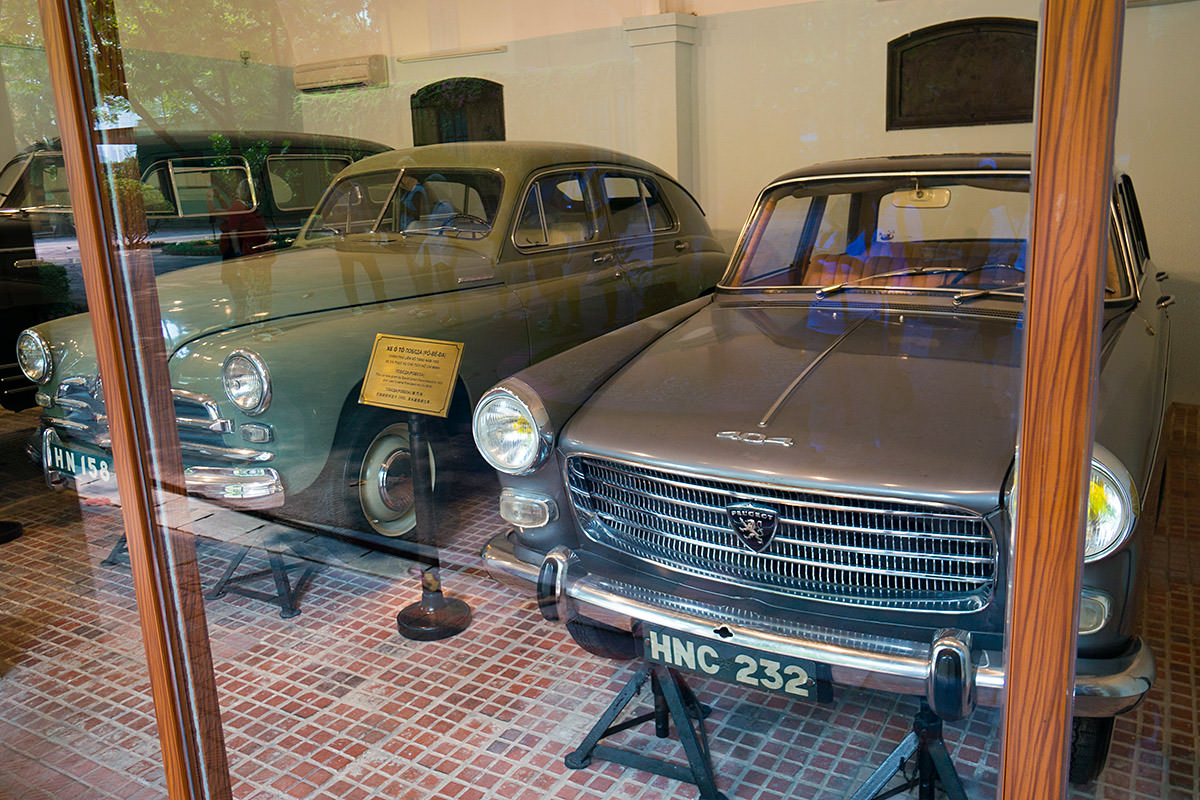 On our way to our next destination, I was once again amazed at what an efficient use of space the Vietnamese have. Land is very expensive, so they build
up
instead of
out
...
At last we arrived at the Temple of Literature, Hanoi, which is a beautiful spot in the city dedicated to Confucious...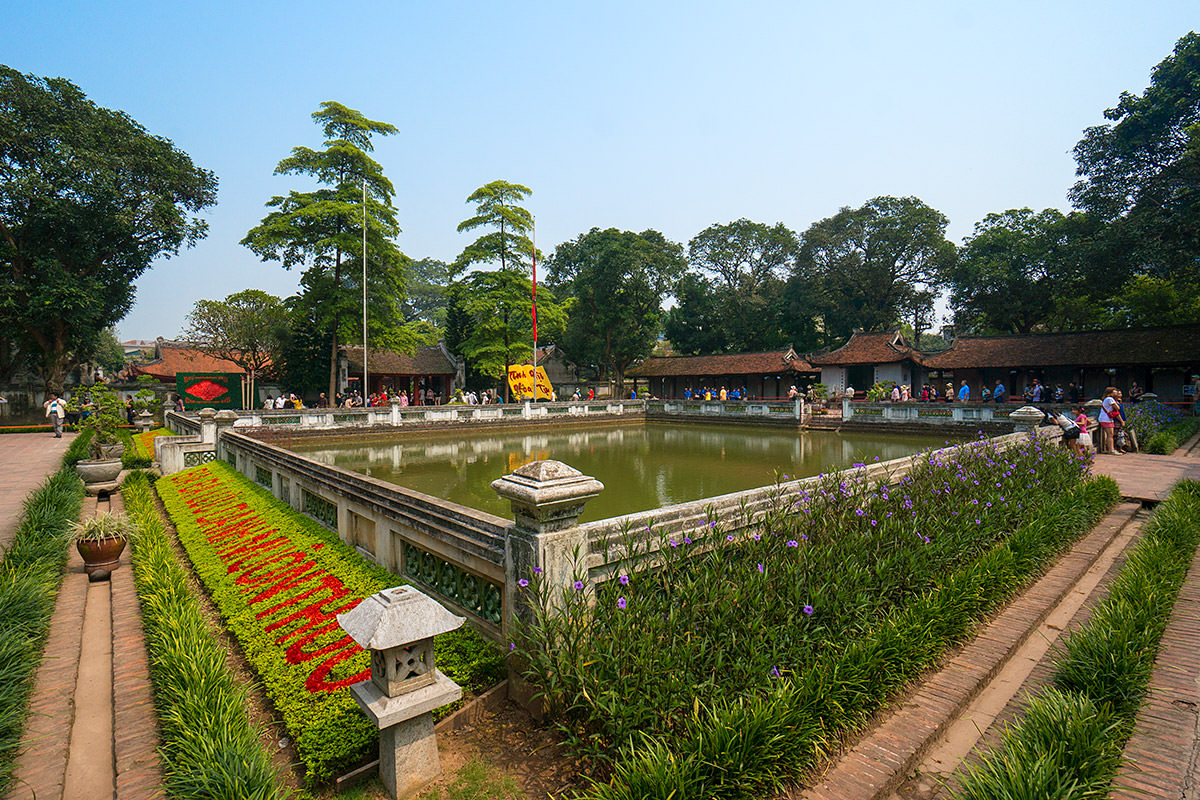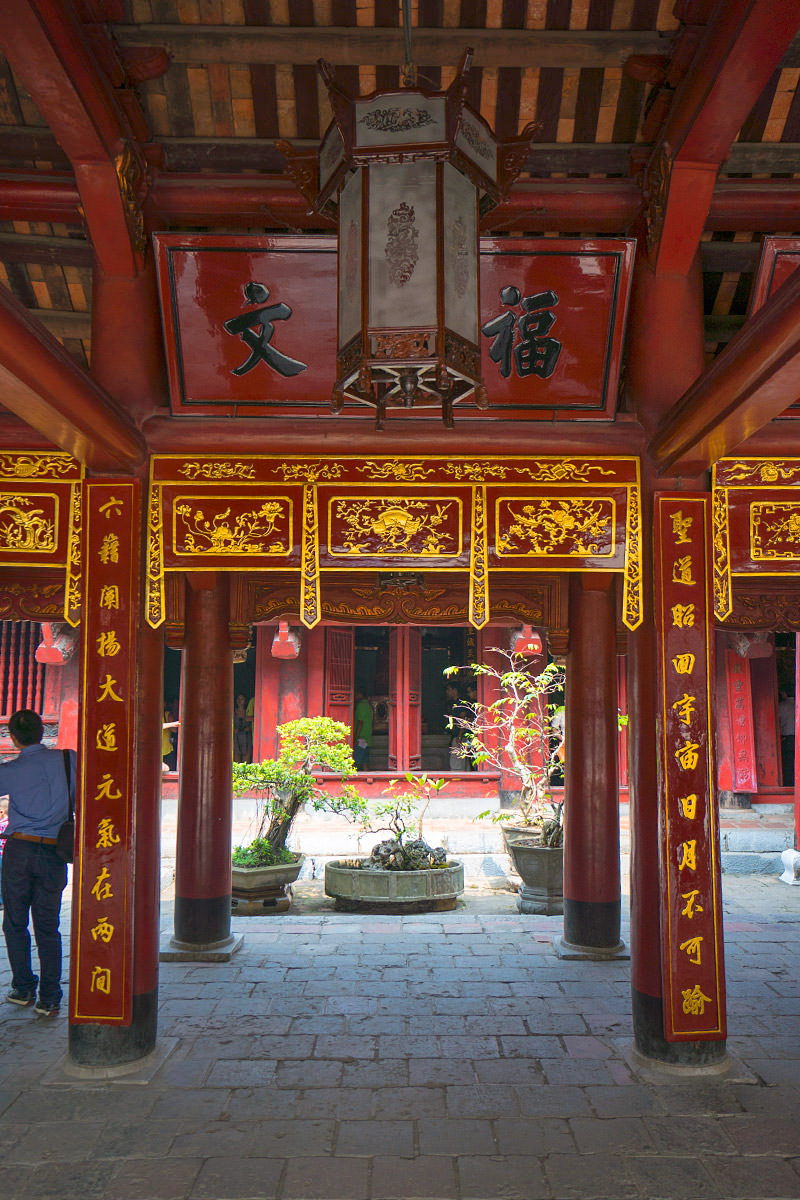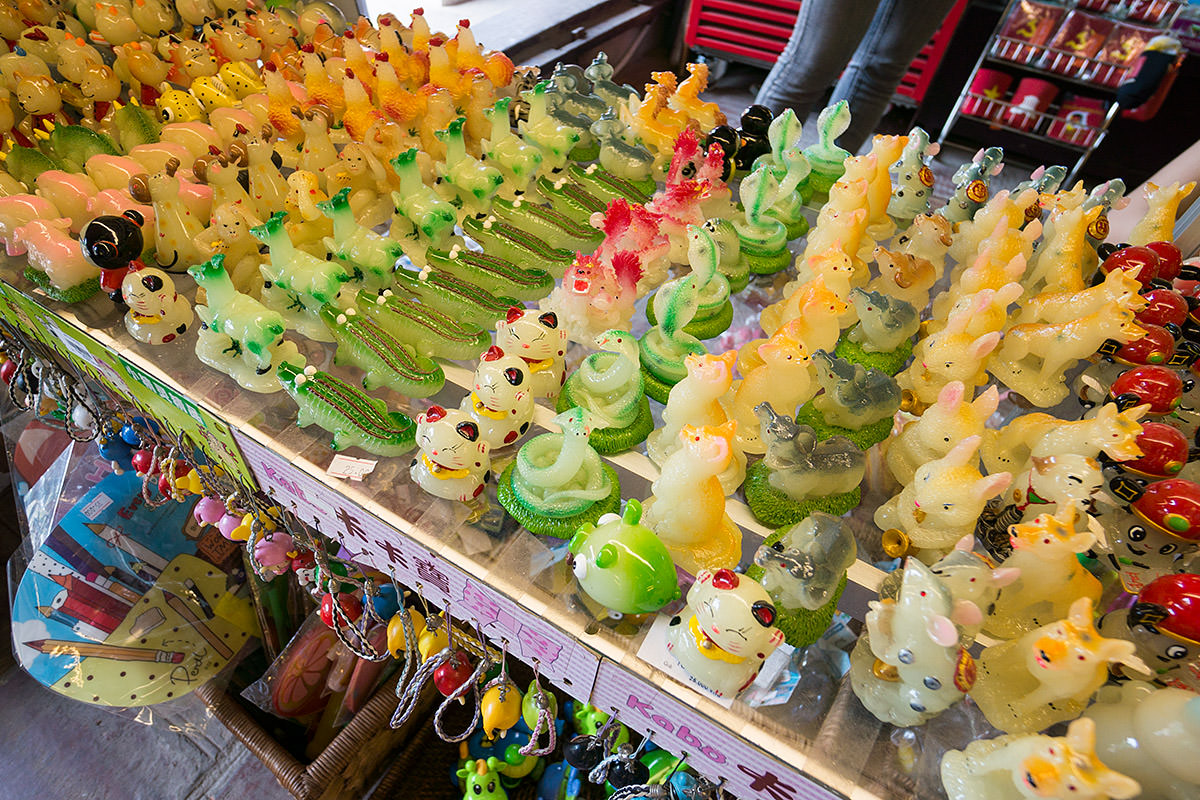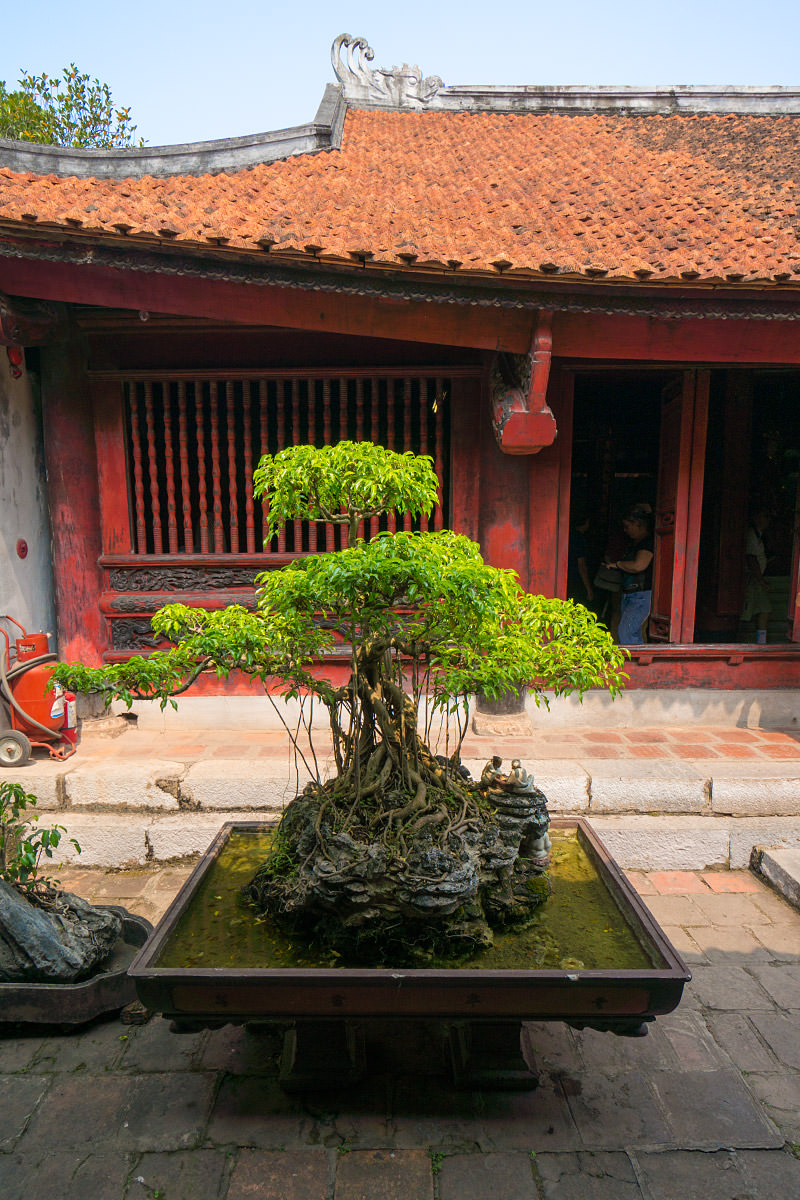 Out of respect for General Vo Nguyen Giap's funeral yesterday (he died at age 102), all official flags in Vietnam were tied with a black ribbon. General Giap was a genius military officer who many consider to be the mastermind behind the defeat of both the French and the Americans in Vietnam. Today, since the funeral was over, all the black bands were removed from the flags, and we lucky enough to see that happening here at the Temple of Literature...
And then we were off to the infamous "Hanoi Hilton," which is the name given to Hỏa Lò Prison by American POW's who were unfortunate enough to be incarcerated there. Of the inmates, the most notable would probably be Senator John McCain, who spent part of his five-and-a-half years as a prisoner of war here. The prison itself was mostly demolished in 1997, but a chunk of it was saved to become a museum. It's interesting to note that the prison itself was titled "Maison Centrale"... or "Central House" in French... assumably because it sounded more pleasant that having "PRISON" painted on a building in your neighborhood...
Unsurprisingly, this is not a very pleasant place, even when sanitized for consumption by the general public...
The interior has several rooms explaining the history of the prison from it's early days when it was used for Vietnamese prisoners... to the later years where American/foreign prisoners of war were put there. The displays, naturally, say what a terrific place that Hỏa Lò Prison was to be a prisoner and how well inmates were treated... which is not quite the story former prisoners have told when they were finally released.
What was formerly the back-side of the prison, is now a courtyard with a mural and a 20-story building...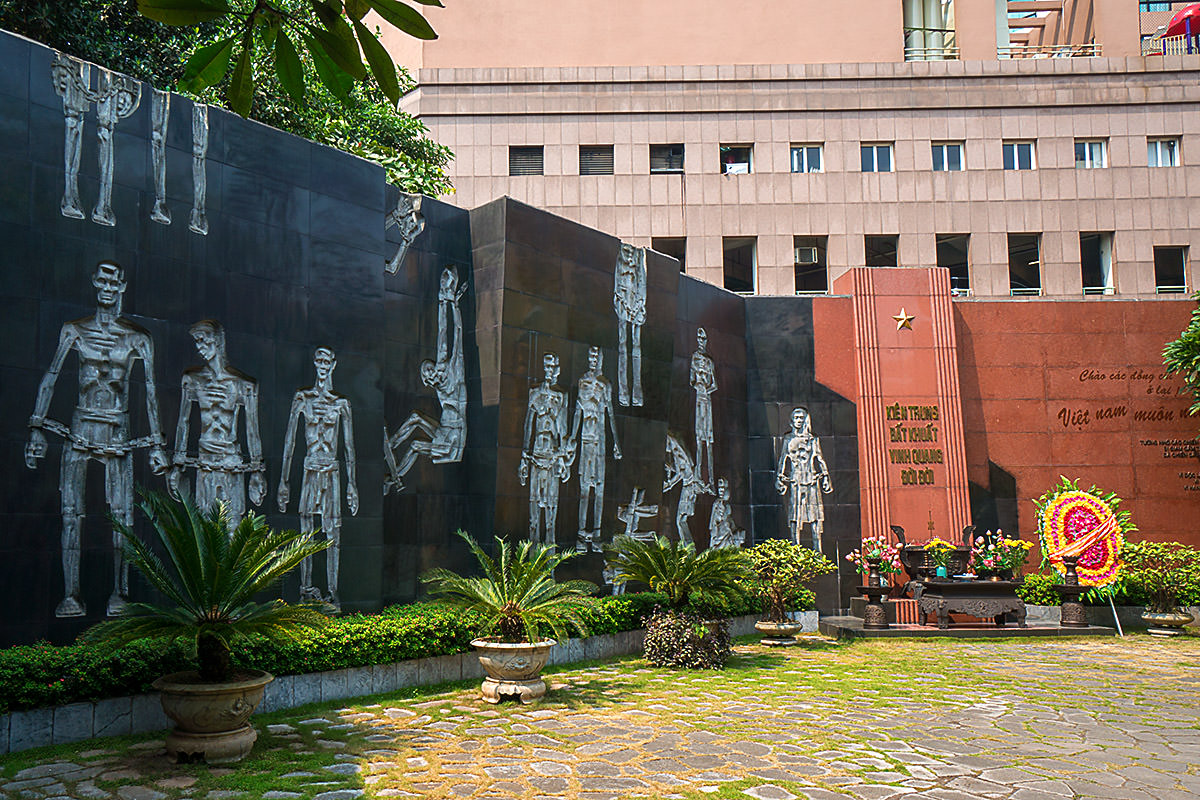 The final stop for the day was a visit to a traditional Vietnamese water puppet show... which was utterly bizarre... but really entertaining...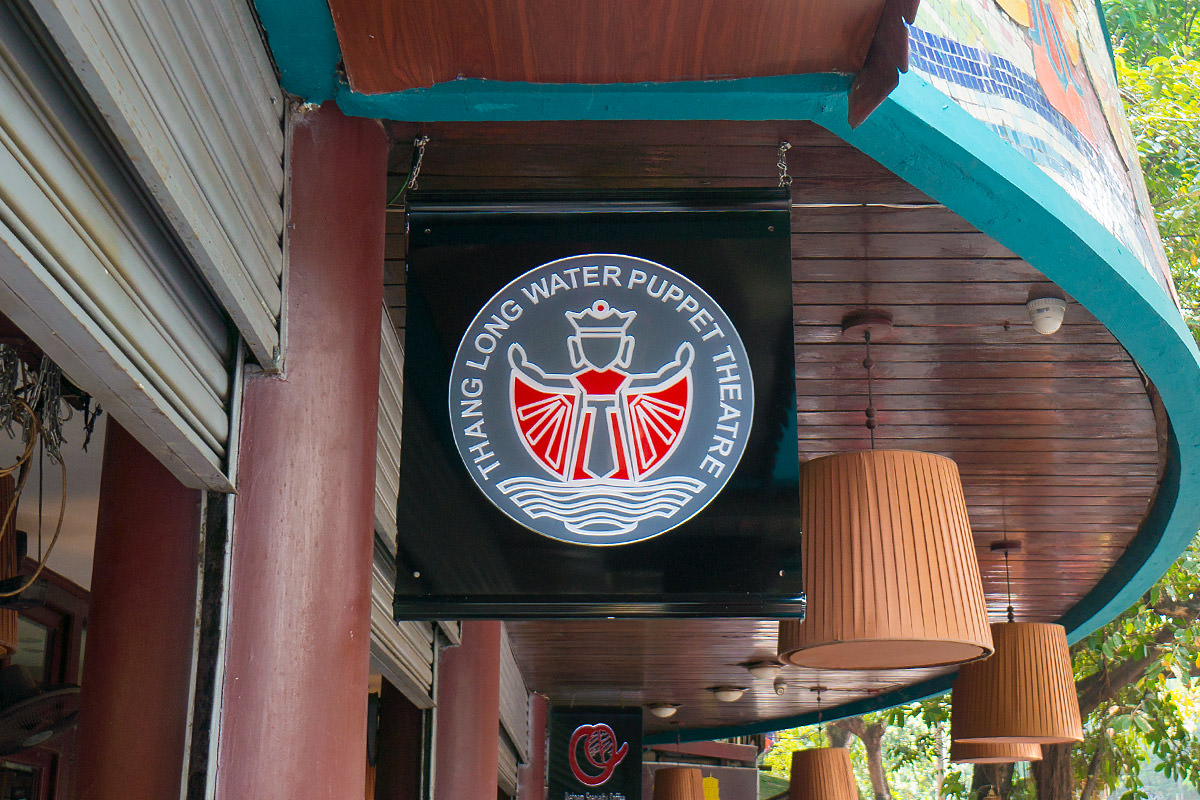 Somebody was kind enough to upload a short video compilation to YouTube, if you're interested in seeing what it's all about.
And, yes, before I go... it's time for THE DISNEY PIN OF THE DAY!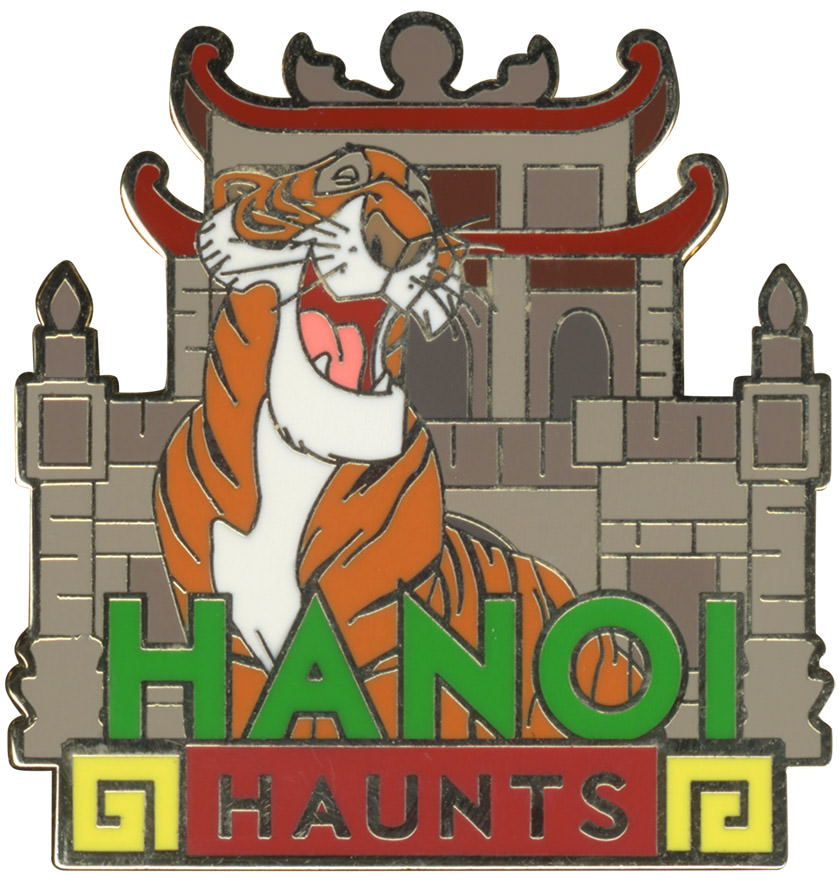 It's Shere Khan! One of my favorite character's from Disney's The Jungle Book!
Dang. That just makes me want to watch the movie again!