Smoke 'em if you got 'em... because Bullet Sunday starts now...

• Hoarders! I was recently asked if I had any tips for getting the most out of frequent flier programs, loyalty programs, and reward programs. My answer was... make sure your points don't expire, then don't spend them! Rather than blowing your rewards on low-value items (which is what they expect), save them for something special. That's what I do, and every three or four years I have enough for a trip to Europe!
As an example, my trip to the Netherlands, Finland, and Estonia last month? Pretty much FREE. I cashed in Air Miles for all my flights. My lodging was paid for with reward points (or I stayed with friends). Souvenirs, food, and extras were paid from a cash-back rebate on one of my credit cards. The only expense for the entire trip was $167.30 in "tax and carrier fees" for my Helsinki flight and a few meals where I couldn't use my credit card rebate. As thrilling as going on vacation is, it's doubly so when your flight confirmation arrives with this...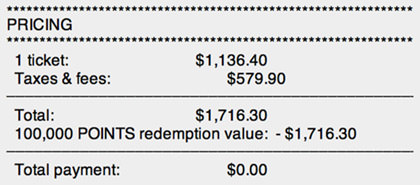 Now, granted, I travel a lot more than most people so my points build faster... but the principle still holds. Accumulate your points for something special. Don't waste them on a free toaster or other crap consolation prize they throw at you. And it doesn't have to be Europe... save up miles for seven years and go to Hawaii if that's what works better for you. The point is to make your rewards mean something when you cash them in. All the work you put in will have a much sweeter pay-off.

• Doctor! And so we have a new "Dr. Who"... Peter Capaldi. He's an actor I'm only marginally familiar with (thanks to his appearances on the Dr. Who spinoff, Torchwood), but his credentials seem impressive enough. Most important of all, he managed to impress show-runner Steven Moffat, which is all that really matters...

This photo is everywhere, but I can never find a credit for it?
Of all his incarnations, David Tennant is my favorite Doctor hands-down. When he was replaced by goofy Matt Smith, I was mortified. But the guy eventually grew on me, and ended up creating some of my favorite episodes of all time. Something tells me I'll have a far less difficult time adapting to Capaldi if, for no other reason, he feels like he'll be a step back towards the David Tennant "feel." Time (ha ha ha) will tell.

• Electric! One of my all-time favorite bands is The Pet Shop Boys. They may not always be consistent in creating music I like... but, when they do, it's the most amazing experience I could hope for. Their triumphant comeback in 2009 with the album Yes blew me away thanks to the stunning track The Way It Used To Be, which is the Pet Shop Boys at their absolute best. Then came Elysium, which didn't quite reach the heights of Yes, but was a very good album (enough to be my favorite of 2012). And now they've come out with Electric...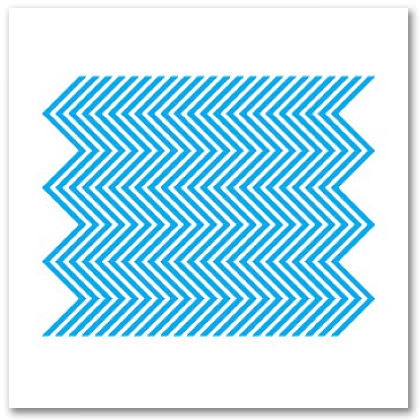 Not really my thing. It's as if they tried to create an apology for all the critics who wanted something more "danceable" out of Elysium, but went entirely too far to do so. Yes, there are hints of Pet Shop to be found if you listen... Love is a Bourgeois Construct and The Last to Die are perfectly nice songs. Other tracks like Bolshy, Vocal, and Thursday are definitely "Pet Shoppy" on first blush, but seem a bit lacking after repeated listening. And then there's dance electronica disasters like Shouting in the Evening which sound like something any DJ with mediocre talent could whip out in ten minutes... not something crafted by brilliant pop gods Neil Tennant and Chris Lowe. So... I'm not sure where I stand. I am happy to have a new Pet Shop Boys album and tour, but wish they hadn't strayed so far from what makes their music so amazing to me. But, who can say? It may grow on me after a while.
In other thoughts... nine tracks? Really? That's all we're going to get? Nine tracks?

• S.H.I.E.L.D! Am I the only one who is getting more and more nervous the more they hear about ABC television's show Agents of S.H.I.E.L.D? Because right now it sounds entirely too good to be true... from the cast right up to the Joss Whedon approved scripts...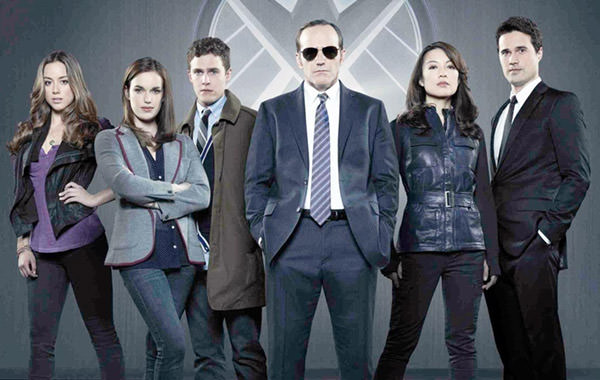 I dunno. The better this thing sounds, the more I feel it's probably going to be canceled in three episodes. ABC is very quick to pull the trigger on under-performing shows, and this seems about as geek-centric and outside the mainstream as it gets. Yes, The Avengers took in record-making profits at the box office, but when has that ever been a guaranteed success when translated to the small screen? I hope I'm wrong. I really do. But this has Firefly written all over it.

And... back to work.