Michael Ansara has died!
The guy has acted in a lot of movies and TV shows, but is probably best known to geeks like me as "Kang" in the original Star Trek and "Kane" in Buck Rogers in the 21st Century (opposite Pamela Hensley as Princess Ardalla!). These were two really good and highly memorable roles...

But the role that will ever define Mr. Ansara to me is his voice work as the tragic villain Mr. Freeze on Batman: The Animated Series...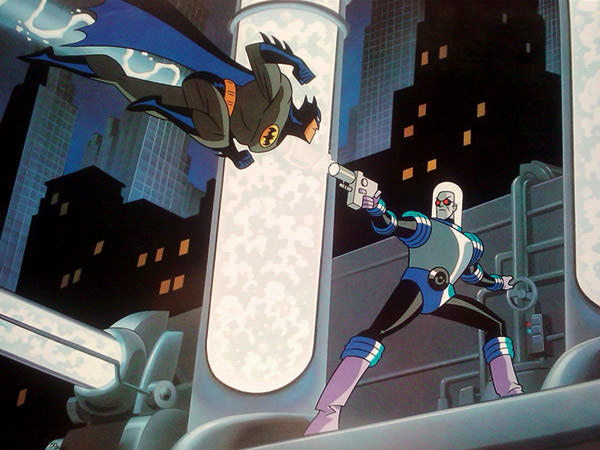 Batman & Mr. Freeze © Warner Bros. Animation
Mr. Freeze is a complex character, and it's no easy performance. He has to be warm and caring one minute, then ruthless and cold the next. But Mr. Ansara was able to make it seem effortless, and was utterly brilliant every time he appeared...
Rest in peace, sir. Your legendary work made this world a better place to be a geek!