Estonia is a country I've wanted to visit for about a decade now. The reason is a rather odd one, so I'll leave that until a bit later in the entry.
And so...
If I was going to ever visit Estonia, now would be the time to do it considering that Tallinn is just a 2-hour ferry ride across the Gulf of Finland. Of course, St. Petersburg, one of my bucket-list dream destinations is just 4-1/2 hours away by train, but the visa requirements are a bit crazy on that one...

Map taken from Google Maps!
There are a few options for the crossing, but I went with Tallink Silja Line because it seemed to be the most reliable. It also looked to be the most comfortable, being more like a cruise ship than any ferry I've ever been on (seriously, there's a supermarket on board!).
The weather in Tallinn, which I checked multiple times, was forecast to be 78° so I didn't bother taking a jacket. I just jumped on an early tram (which was driven by somebody looking suspiciously like Thor, God of Thunder!), jumped off at the West Terminal stop, and away we go...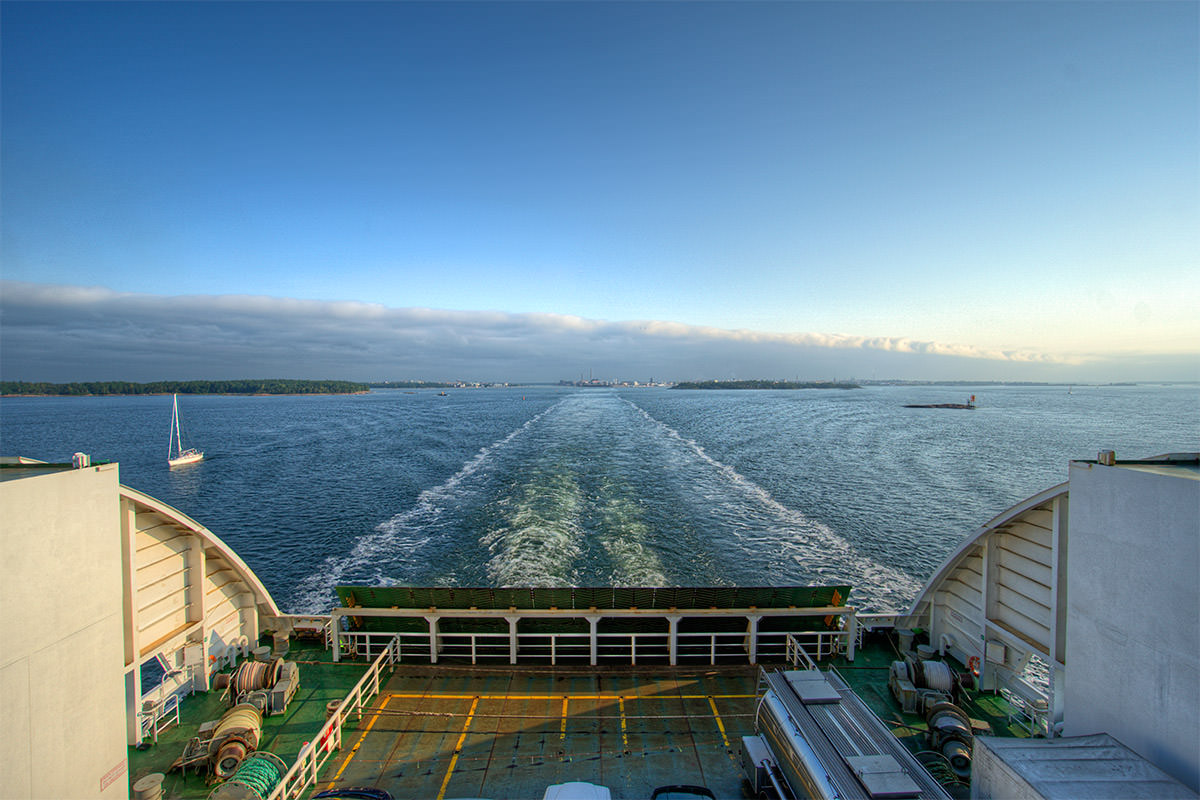 Tallinn's Old Town was a quick (though somewhat confusing) 15-minute walk from the harbor. After walking up a cobblestone path you reach the city gates, which are right out of medieval times...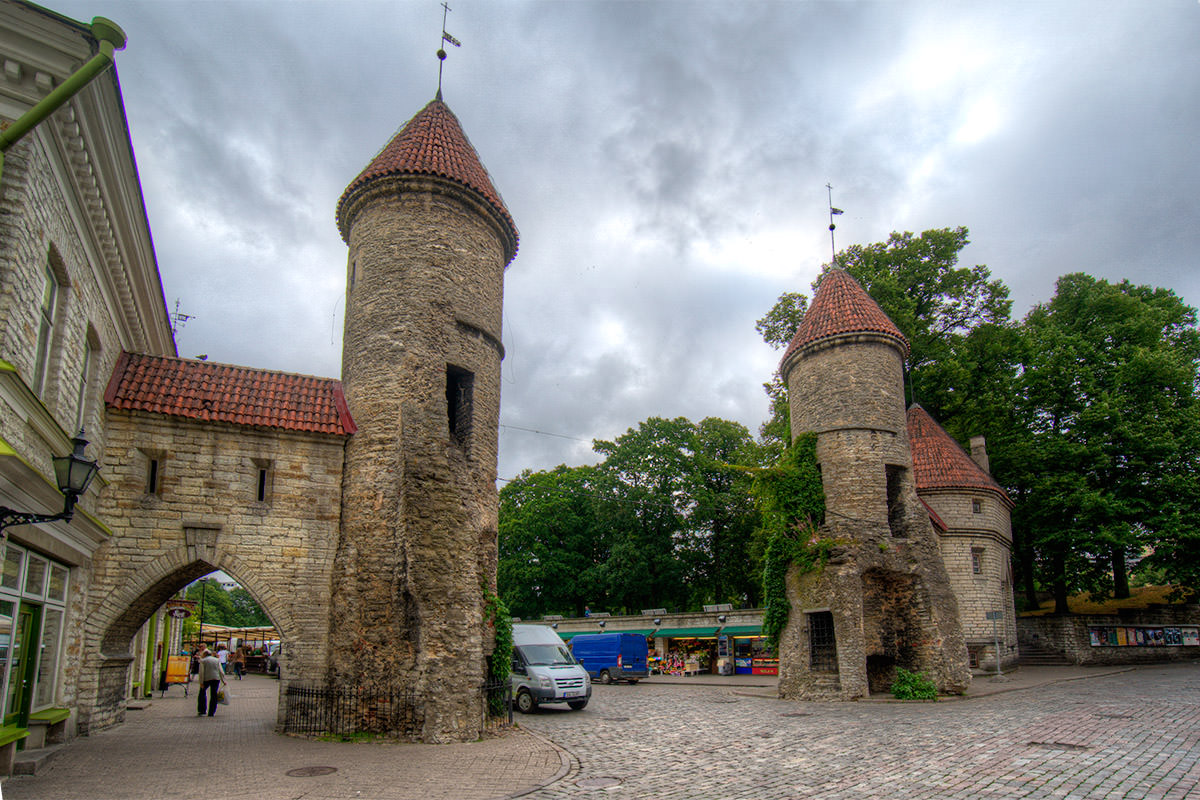 As far as medieval cities go, the illusion here is shattered almost instantly because this is what you see the minute you enter...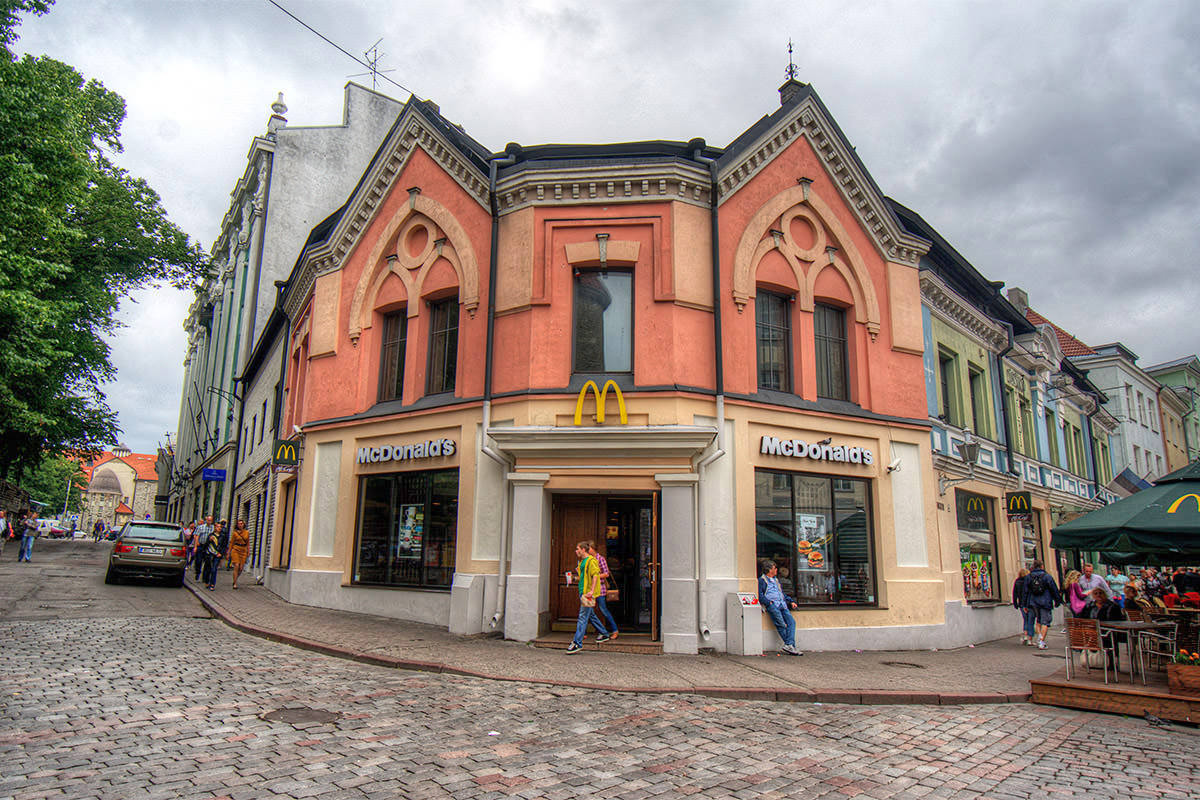 Oh well. It's not like you're getting an authentic experience anyway. McDonald's aside, Old Town Tallinn is very much like Disneyland. It's mostly crowds, restaurants, and souvenir shops... with a few attractions sprinkled in. Mostly churches. Some museums.
Now, as you can see, the weather was hardly the warm paradise I was told. I kept thinking that it would warm up as the day went on, but it never did. Apparently weather forecasts are just as useless here as they are back home. I was fairly comfortable as it wasn't freezing or anything... but I sure wish I would have brought a jacket. Lesson learned.
My first stop was Holy Spirit Church so I could see their beautiful clock...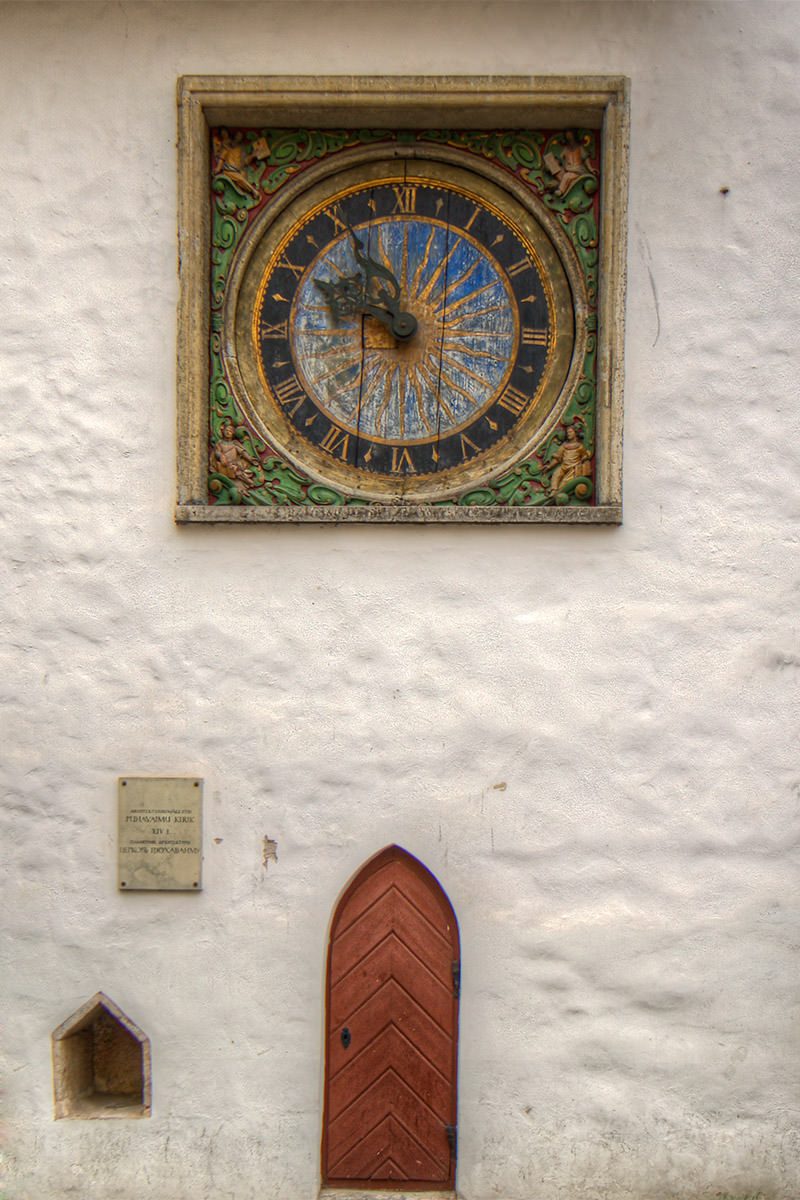 It is indeed beautiful, but... crooked. As is just about everything in Tallinn. Nothing is quite straight here, which is enough to drive a photographer crazy. Add that to the very narrow streets which necessitates using a wide-angle lens that just exaggerated how crooked everything is, and I was pretty much a basket case by the time I left. Still, it's a pretty kind of crooked, and I love the stone streets that run through it all...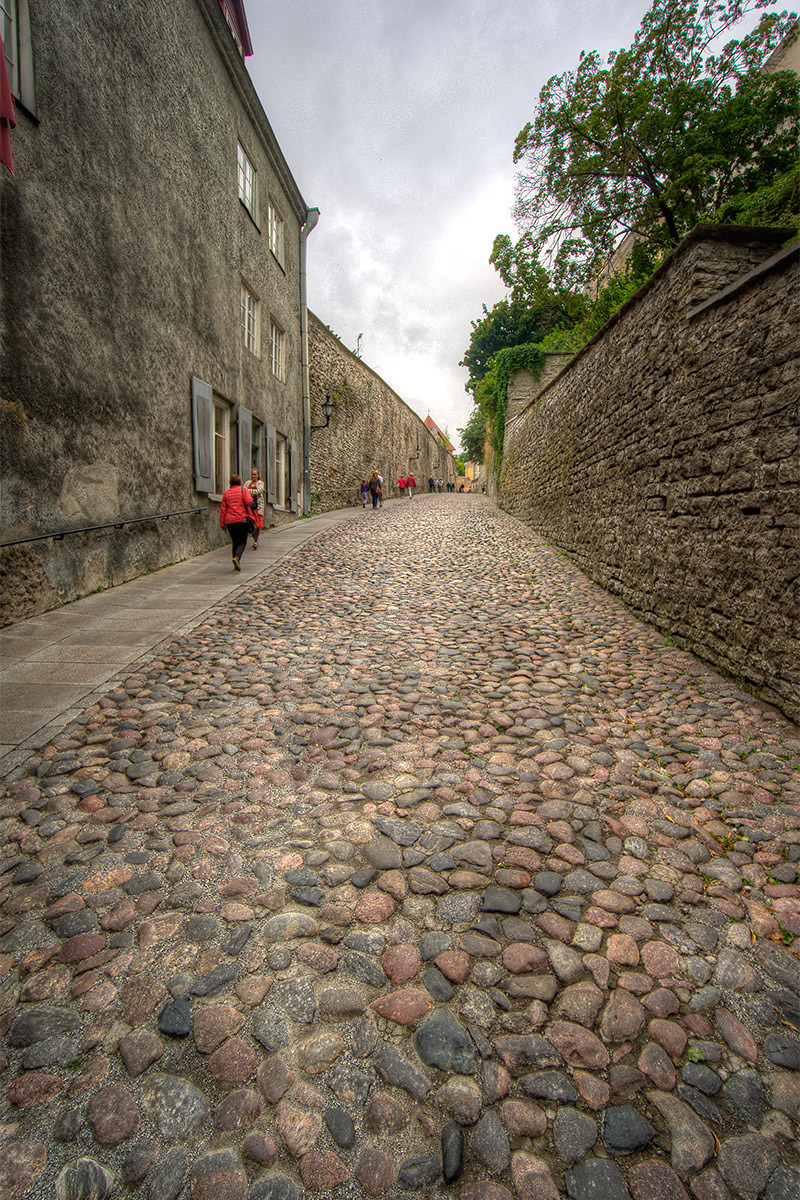 My second stop was the St. Alexander Nevsky Cathedral. Since I wasn't going to make it to St. Petersburg, this was about as close as I was going to get to seeing a Russian Orthodox church this trip. Unfortunately, the cathedral is undergoing restoration so it has green webbing all over it, but it's still quite beautiful...
Not really knowing what else to do after seeing the clock and St. Nevsky, I ended up just wandering around for the five hours I had left. Tallinn has a lot of randomly cool things to see, so it was easy to kill the time.
The defensive wall that surrounds the city has numerous towers, but I only saw one which looked like the castle towers I expected (you know, the kind that look like rooks in a chess set)...
There's a trio of old houses called "The Three Sisters" that I passed as I walked to the Maritime Museum. I'm not quite sure what makes them any more special than the hundred other houses in the city, but tourist groups were going nuts over them, so here you go...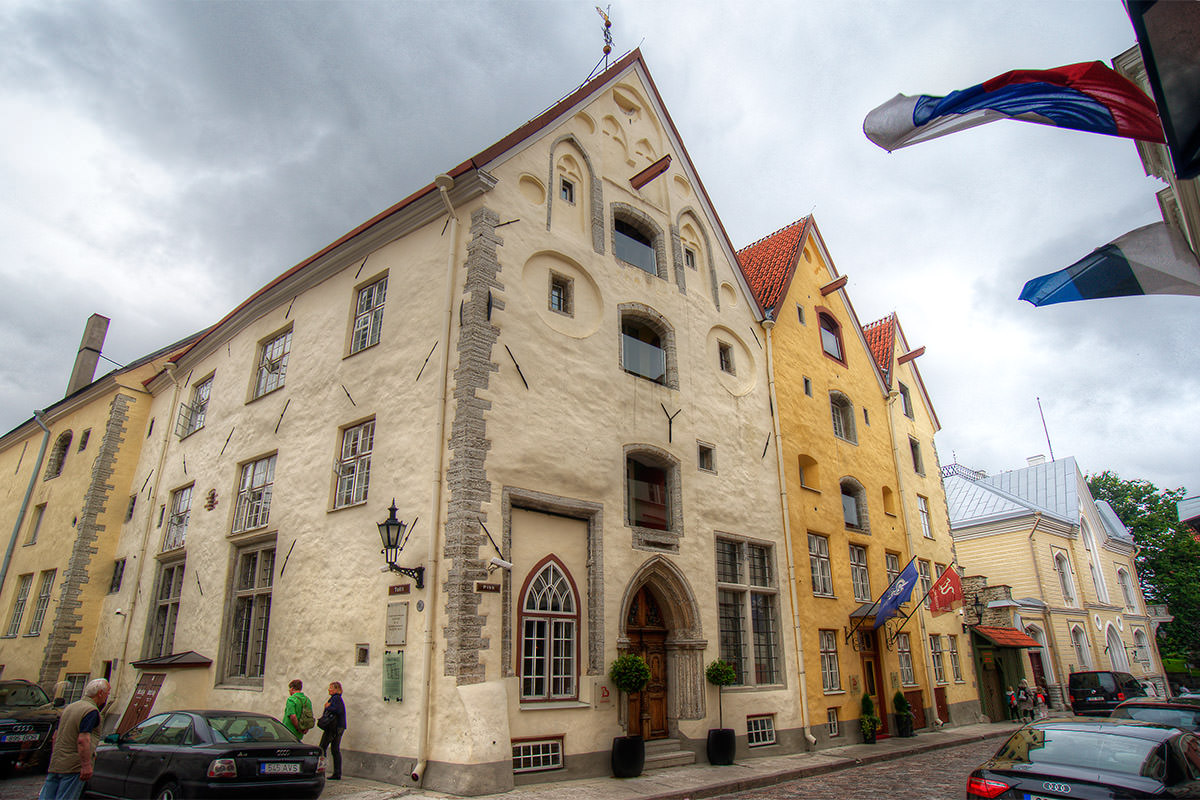 The Maritime Museum is housed within the city's biggest tower, called "Fat Margaret." The building itself is kind of boring, though the museum inside is very nice. But the biggest attraction for me was the terrace at the top. From here you can look out on the entire city, and the view is pretty cool...
Of the half-dozen churches I visited, my favorite was a tiny little hole-in-the-wall place called "Ukrainian Greek-Catholic Church of the Mother of God with Three Hands." It's very... shall we say... rustic in appearance, but a lot of fun to visit...
As I was walking along the walls of the city, I saw a sign for the Tallinn Flower Festival. Thinking this might be a cool thing to see, I stepped outside the gate and saw... this...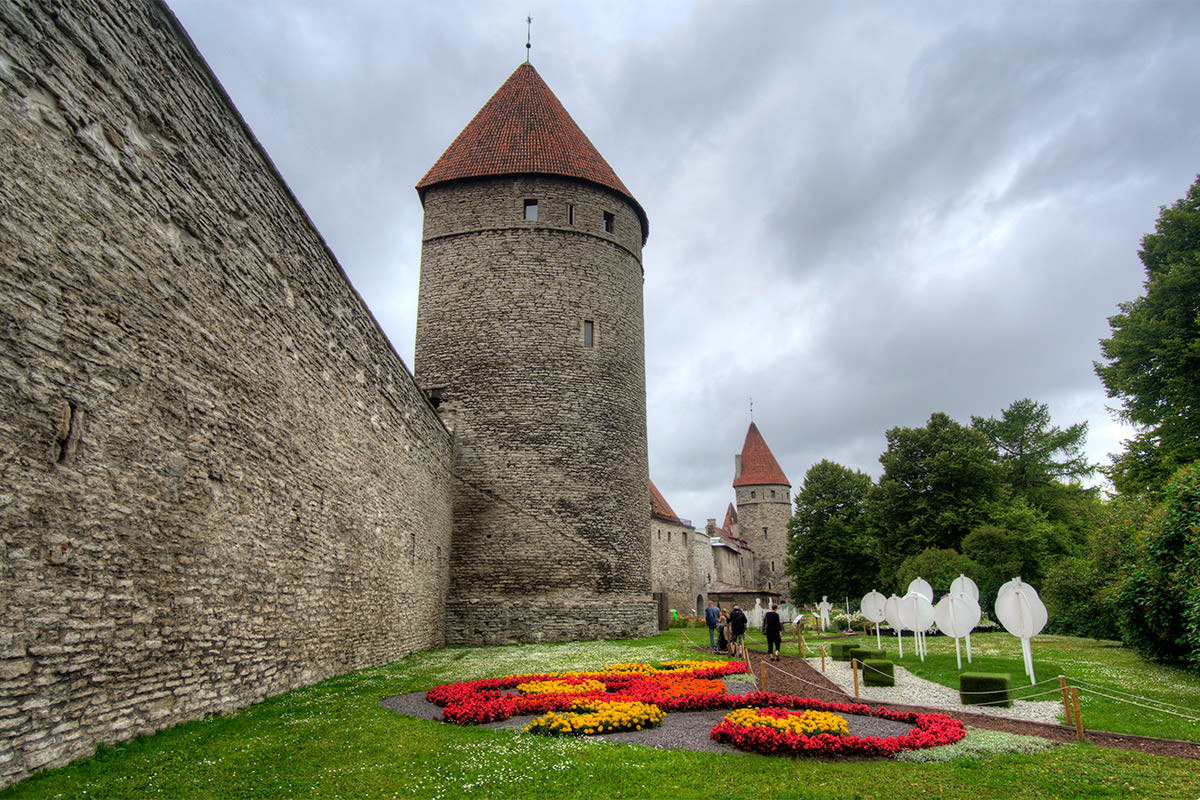 I'm guessing it must continue on somewhere else? Back inside the wall, I started photographing a bunch of crumbling buildings because the textures were just so amazing. Who knows when I might be able to use such beautiful decay as reference material for a project?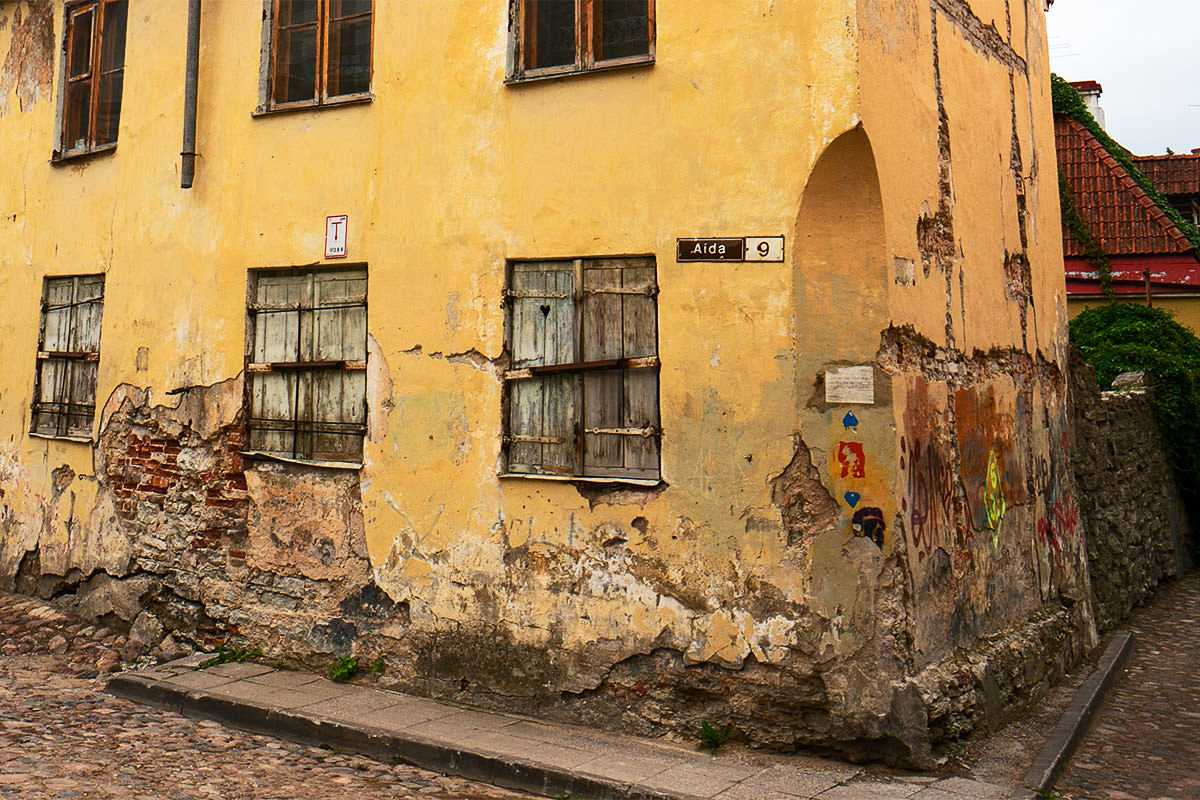 Not everything beautiful is falling apart though. Tallinn is filled with little secret alleys and courtyards that are fun to wander around...
Street art break!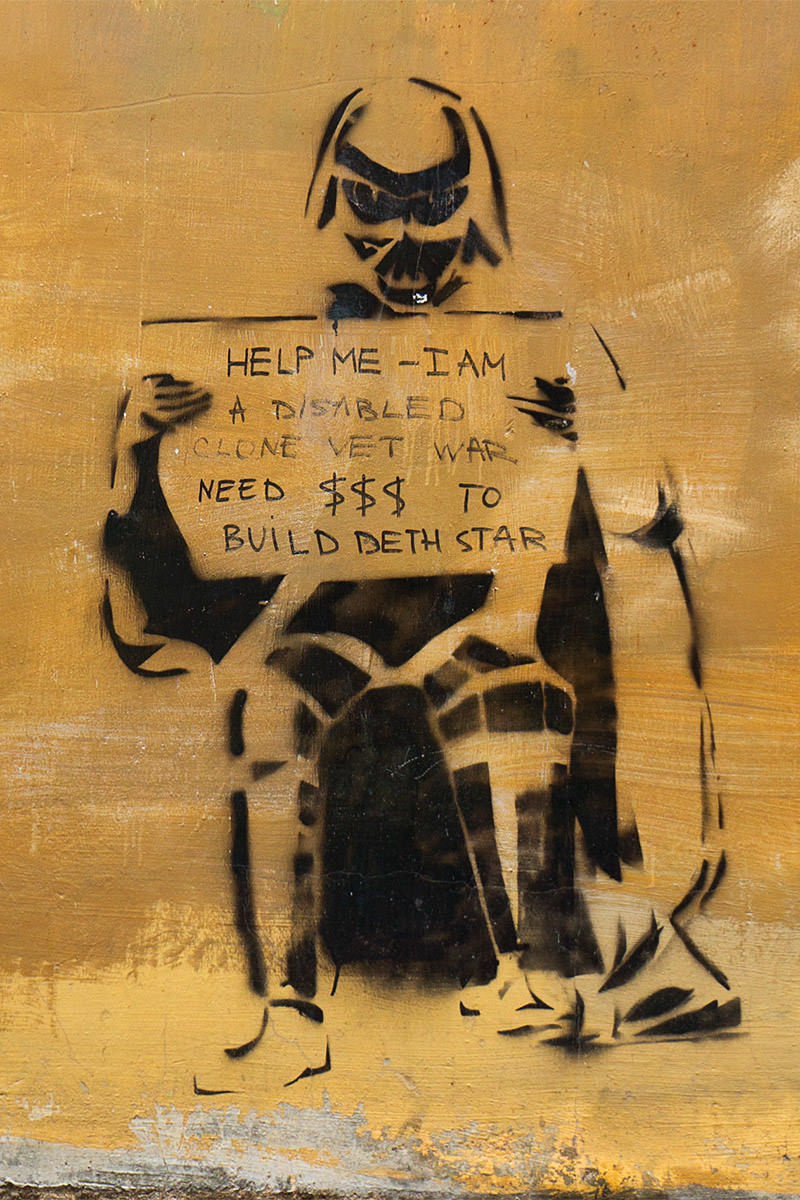 And a couple of nifty signs I added to my photo collection...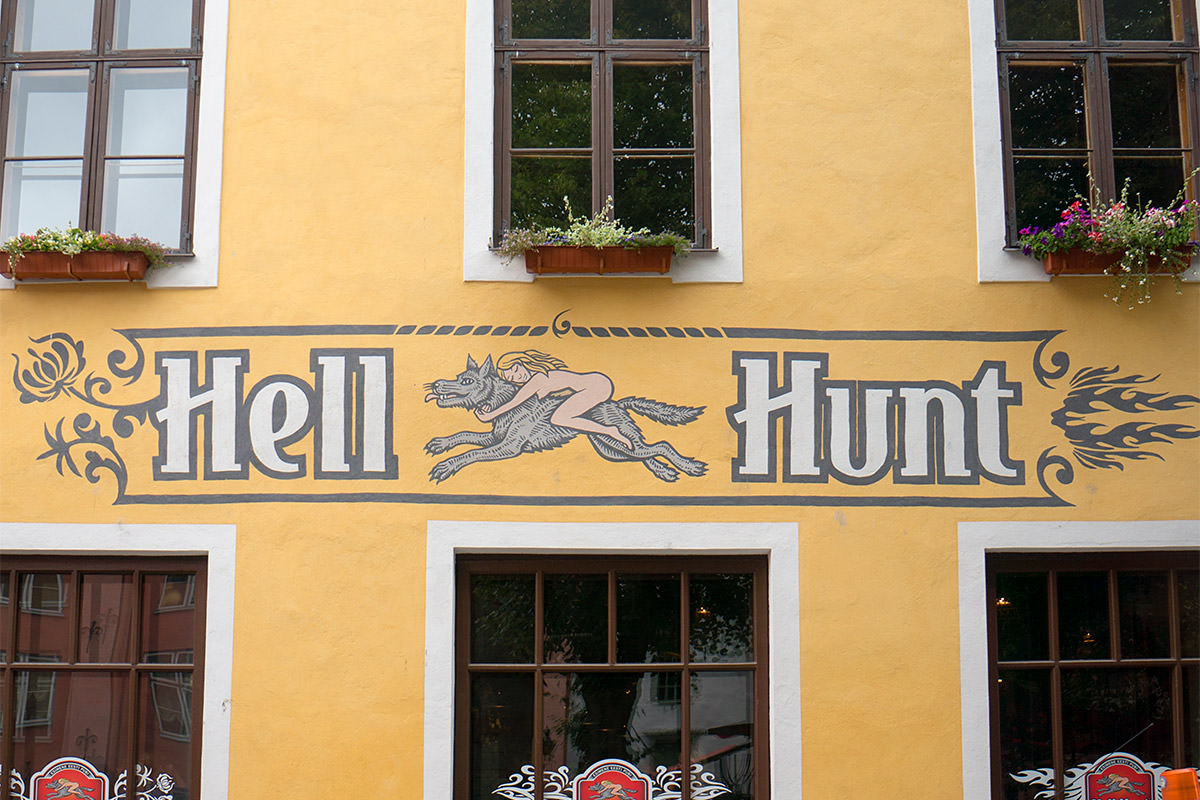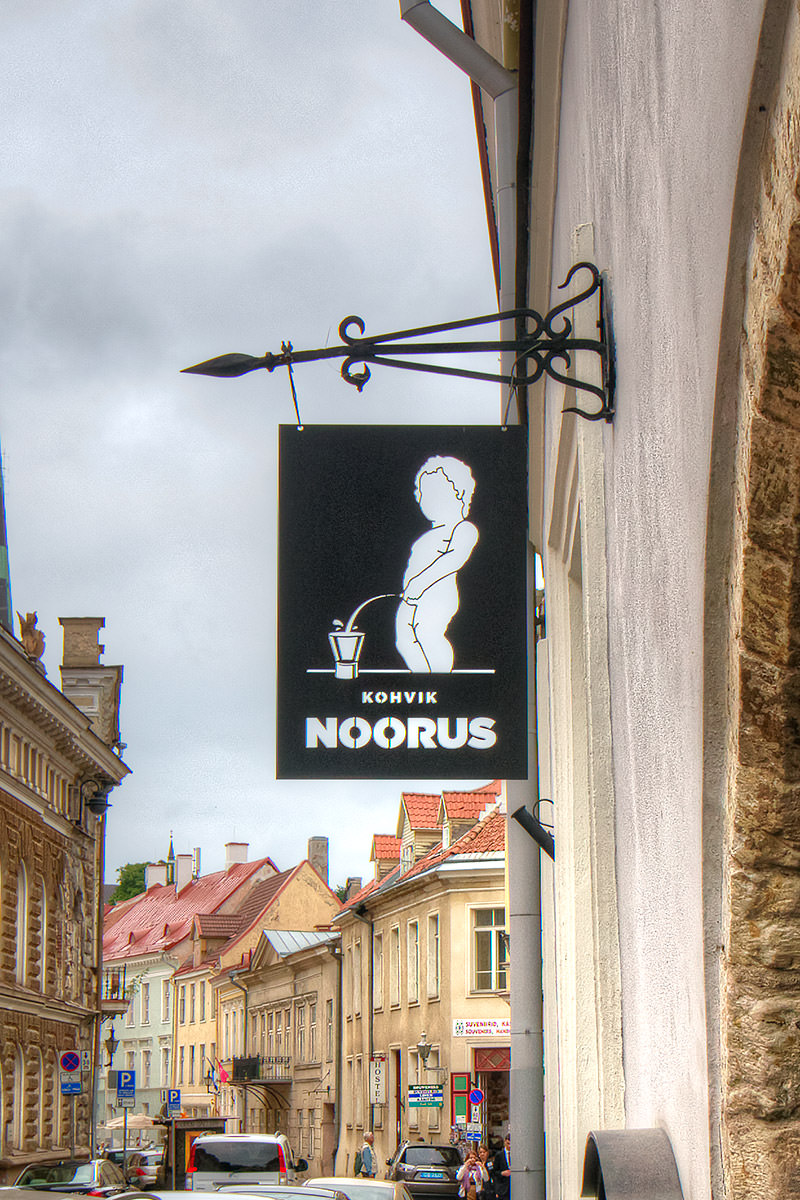 There were quite a few "American-style" restaurants in the city, but the Texas Honky Tonk Cantina was my favorite concept of them all...
And now, at long last, is the reason I wanted to visit Estonia's capital for all these years. Tallinn is home to the Depeche Mode Bar! That's right, it's a bar devoted to my favorite band! The decor and music is all Depeche Mode all the time...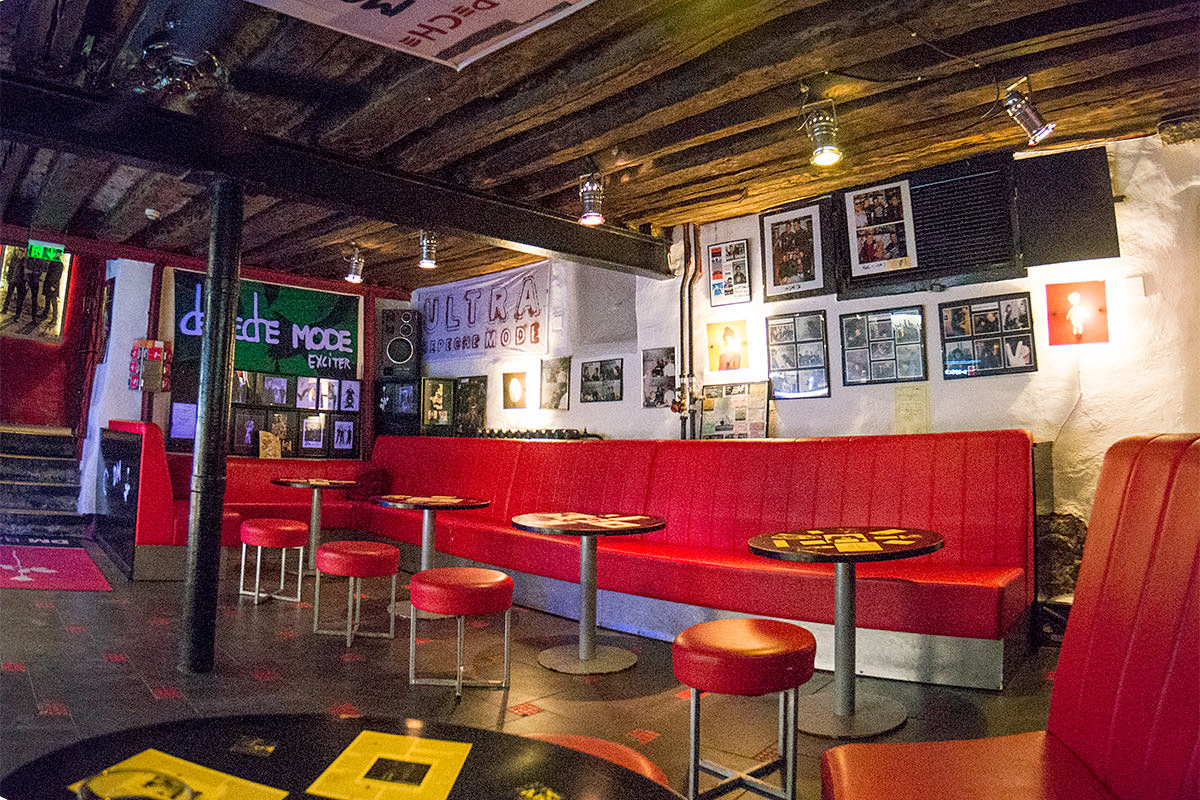 I don't think that this is the original location, because the photos I saw years ago looked different, but it's still pretty cool (they have a Pin-Bot pinball machine!). If you're a DM fan, then it's a must-visit place.
And, just like that, my seven hours in Estonia were over. Time to head back to Helsinki...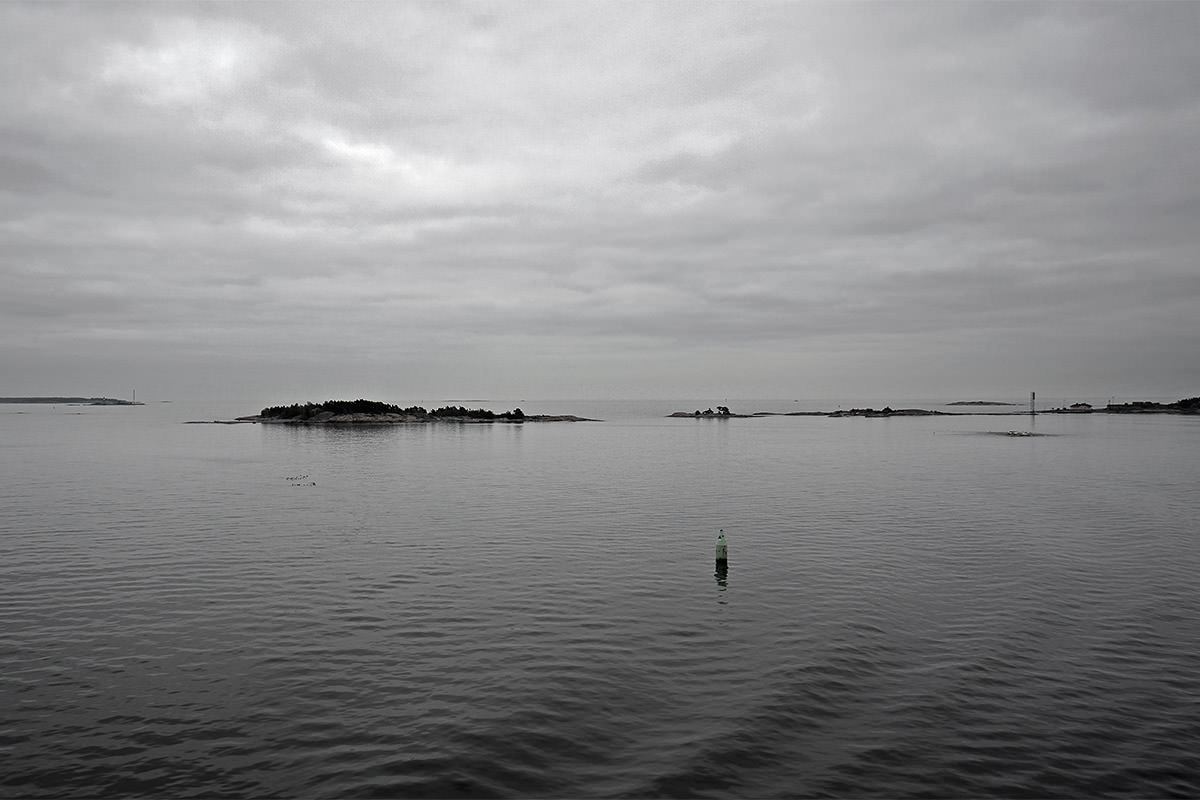 All in all, a great way to spend the day. If you're in Helsinki for a while, it's a day-trip worth doing.