When I looked out my window this morning I was excited to see that it was still overcast, yet not raining. Perfect weather for exploring!
One of the many nice things about the city is that Helsinki has an excellent tram system for getting around. Even so, I usually like to walk so I don't miss anything between stops. Having cooler weather makes the walking so much nicer.

Hammers aren't the only thing swinging here... LOOK OUT!
My first stop was someplace I wasn't interested in going. But I went anyway because I really didn't want people screaming "ZOMG! I CAN'T BELIEVE THAT YOU WENT ALL THE WAY TO HELSINKI AND DIDN'T VISIT THE ROCK CHURCH!" at me. And so I give you... Temppeliaukion Church...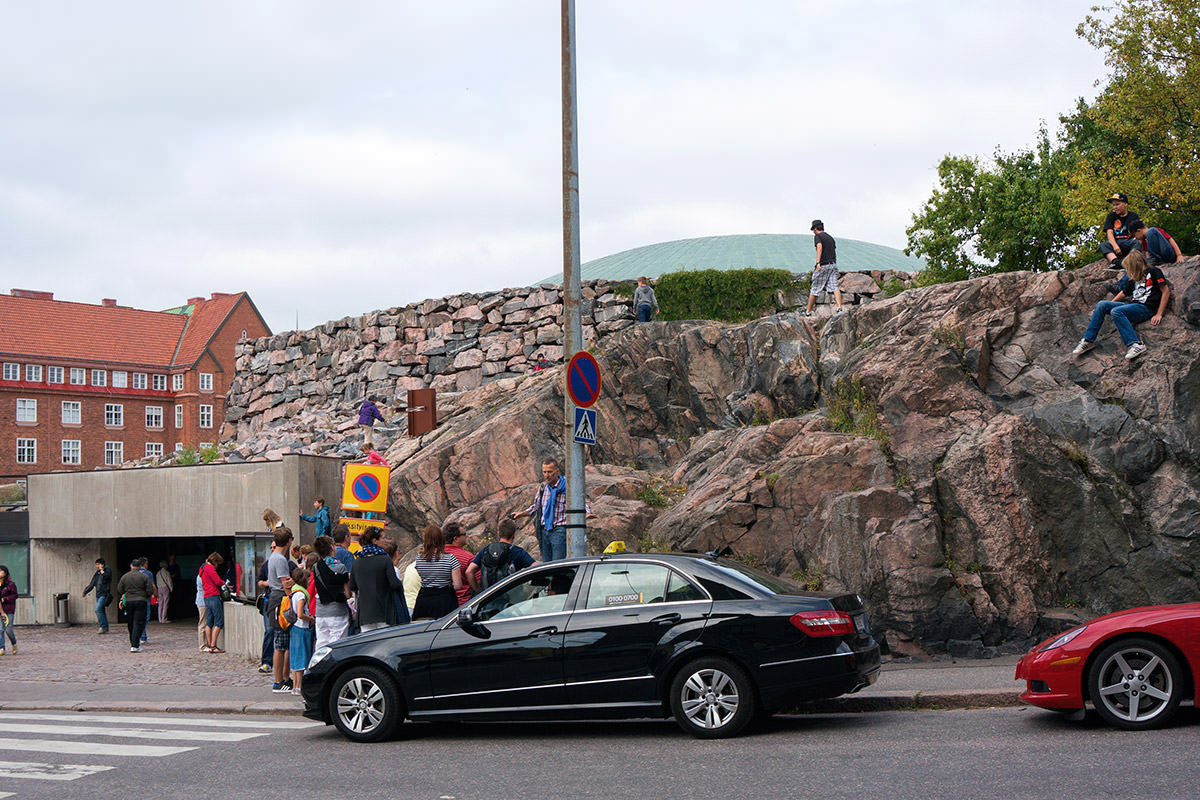 Thrilling, I know. But it does get more interesting on the inside...
It's nice enough, I guess, but I like churches for their artwork, so this one really doesn't do it for me. I did like the way that accents, like this prayer candle rack, are bolted onto the rock though...
As I was walking to Senate Square, I saw a statue of a little girl riding a tiny dinosaur. You're welcome...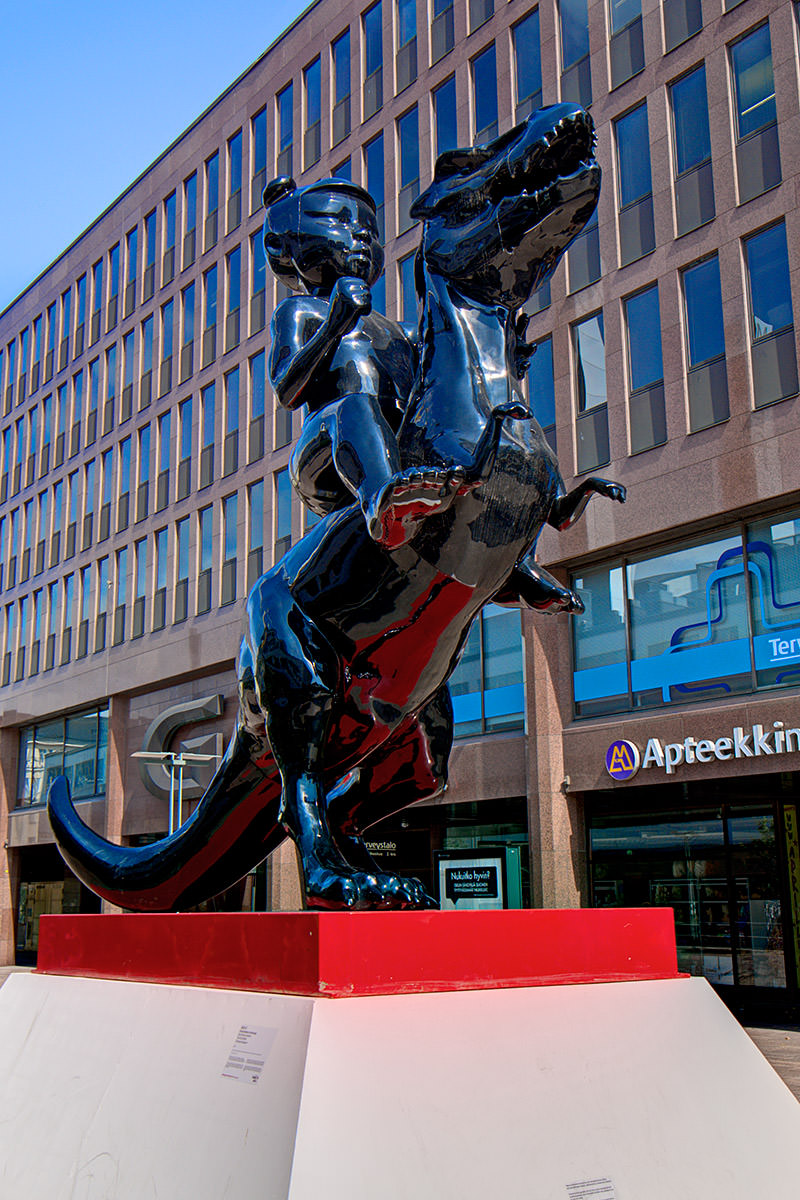 The top of Senate Square features The Cathedral of Helsinki. It's absolutely beautiful on the outside... but kind of boring on the inside...
Below Senate Square is Market Square, where vendors are selling all kinds of delicious goods. Including berries, which are incredibly popular here...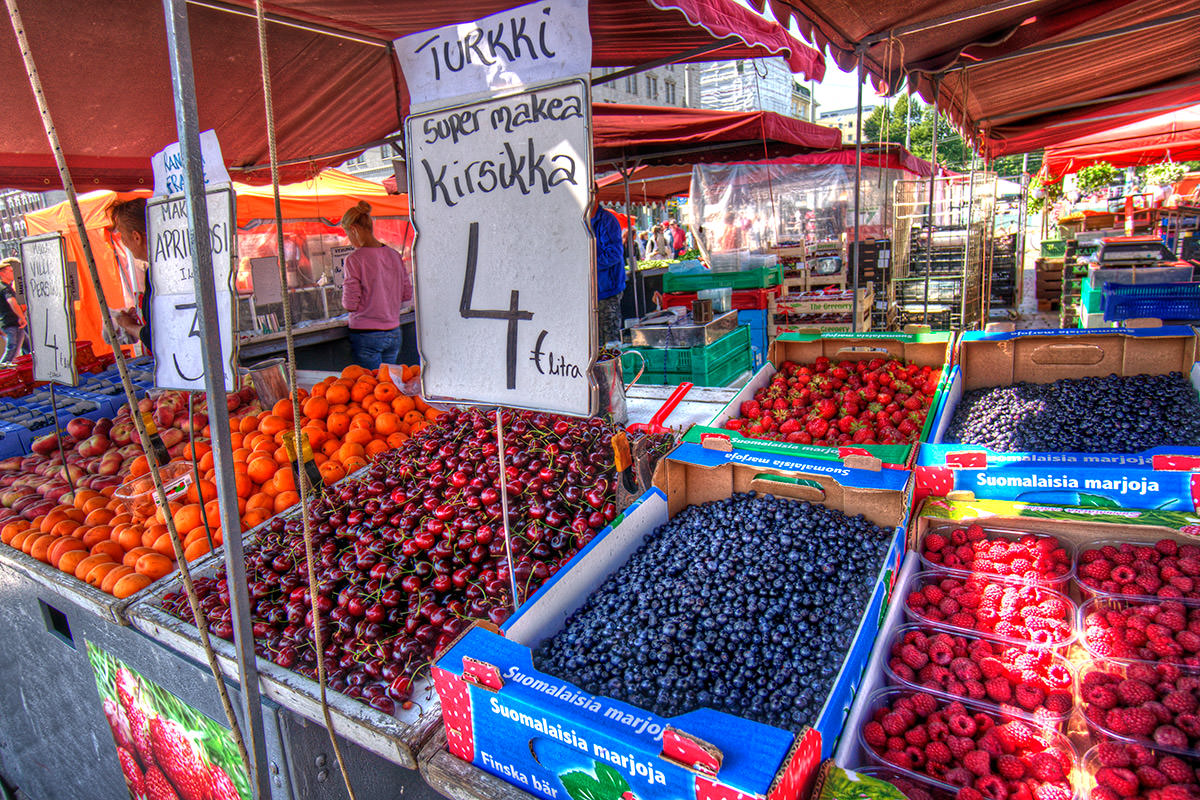 From there it's a short walk to beautiful Uspenski Cathedral...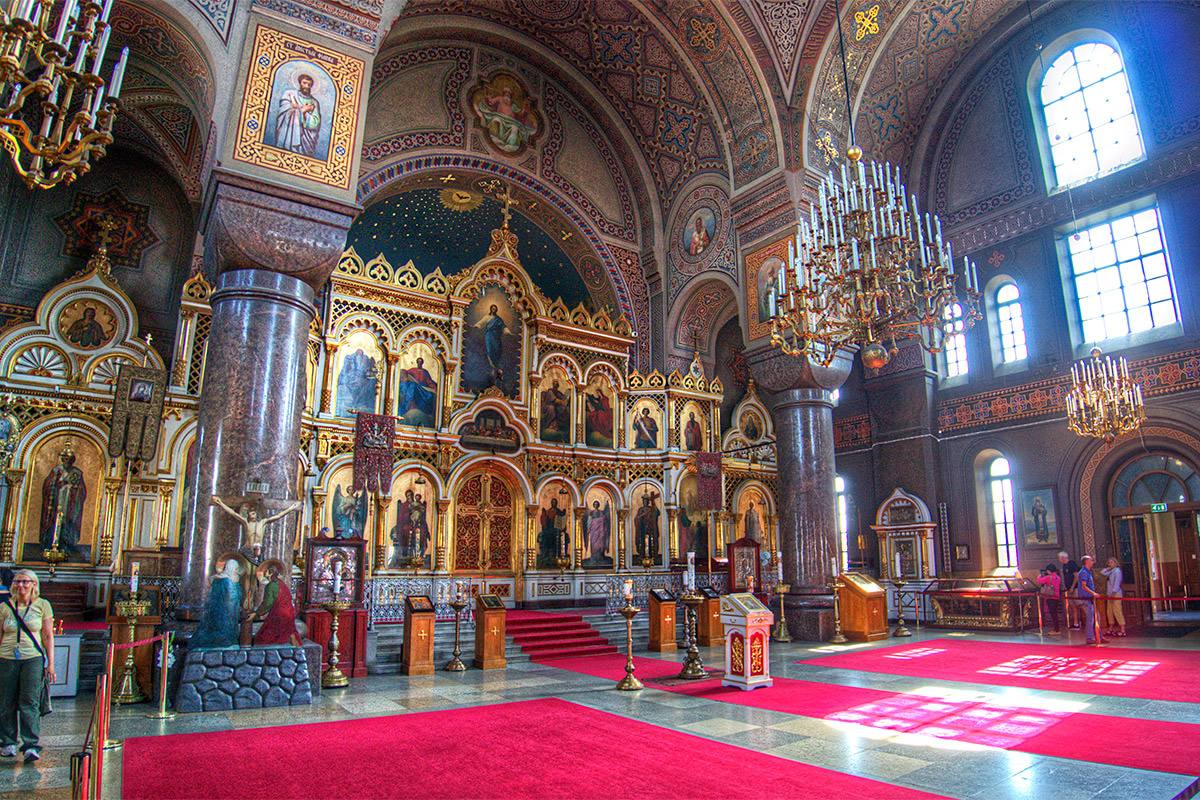 As you can tell from my later photos, the overcast skies did not last long. By 2:00 it was so hot that I had to retreat to my hotel room for a couple hours until I could brave the heat again. This time so I could travel to the very awesome Jean Sibelius Monument north of the city center. The guy was a famous composer, and this work is supposed to symbolize his music...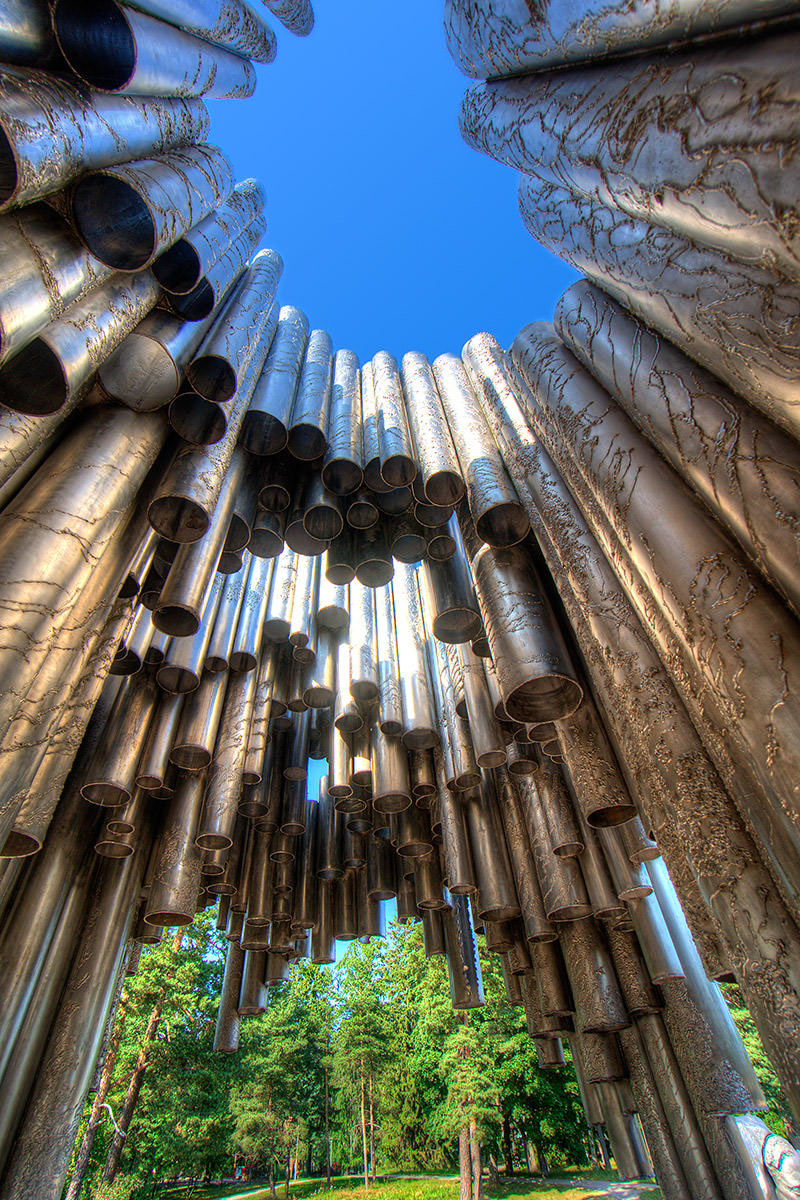 And then it was time for the Museum of Finland, which is an amazing, amazing insight into the history and culture of the country...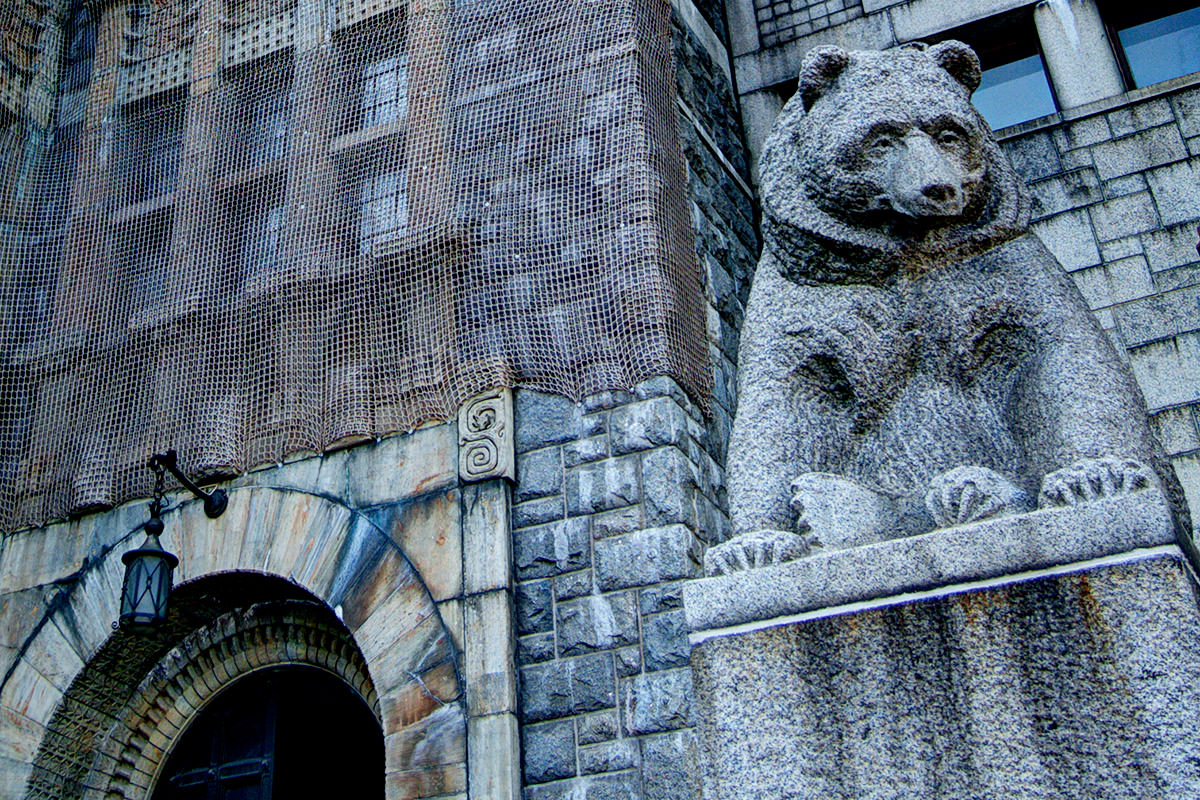 They had a map room, which was heaven for a map fan like me...
The exhibits are really well done, but some of them were kind of creepy...
The last stop on my itinerary today was Kamppi Chapel of Silence. It's a stunning architectural achievement that's incredibly beautiful inside and out...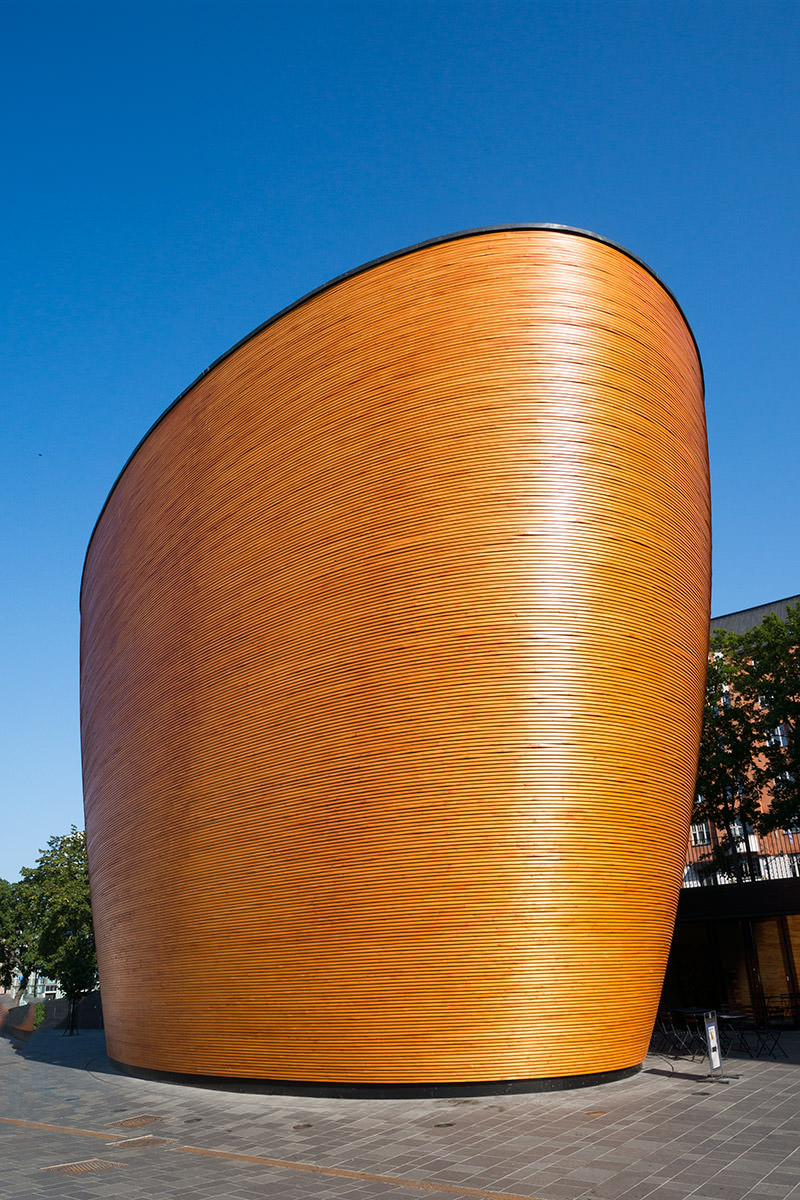 The interior is indeed a pleasant retreat from the noises of the city, and really is silent if all the people inside are quiet.
And that's a wrap. Tomorrow is an early start for me, so it's off to bed I go...