Back in June when I got my first tattoo, it was the culmination of 26 years of planning. I kept delaying, thinking that maybe I'd change my mind... or decide I want something different... or otherwise regret my decision. But the ink I wanted never changed, so I finally found the perfect tattoo artist and decided to just go for it.
Turns out my only regret was that I didn't do it sooner.
I loved my new ink, and was content that I'd finally gotten the tattoo bug out of my system.
I was wrong, of course, and knew almost immediately there was no way I was going to wait another 26 years to get another. I did decide I'd wait at least a year so I could come to fully appreciate my first tattoo though. It seemed only fair.
I managed to make it eight months...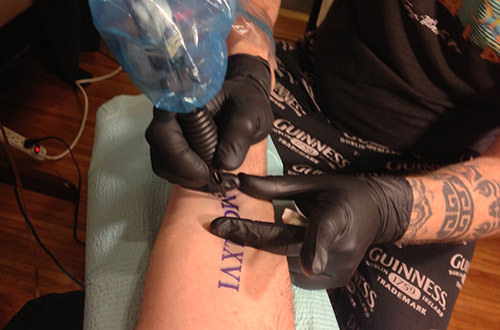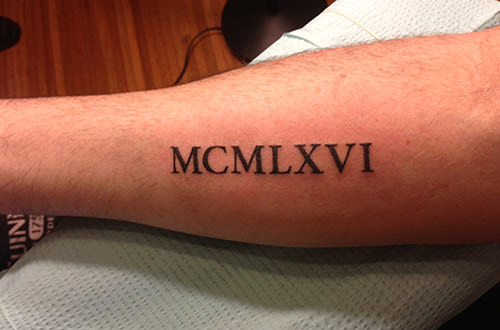 My original plan was to do something fairly elaborate and interesting on my opposite upper-arm. But five months of working on ideas didn't produce anything that grabbed me.
So instead I decided to go with a tattoo band around my forearm that I could complete in stages.
A lot of ideas went through my head for the first piece, but ultimately I decided on my birthday. In Buddhism, your birth is a highly important day for a number of reasons. Mostly because it's a celebration of the day that you were given the ultimate gift... the gift of life... but it also symbolizes other high concepts like suffering (by your mother during your birth) and sacrifice (by your parents to care for you)... along with love, light, hope, and dozens of other aspects of the human condition. And since my birth-year looks very cool in Roman numerals, that was what I decided on.
And now every time I see my new tattoo, I'll be reminded of everything my birthday represents, and that the best way to honor all that is to live my life to its fullest.
I love it, of course.
One piece down, five more to go...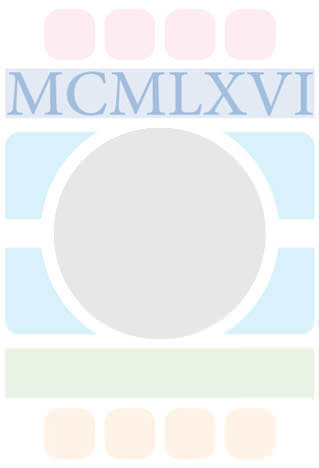 &nbsp
UPDATE AUGUST, 2013: Part two has been added.