Because of my many, many trips to Orlando, I've been to Walt Disney World eleventy bajillion times. Which means I'm pretty bored with the place. Sure "Pirates of the Caribbean" is great the first five times you ride it... but the twenty-fifth? Not even adding Johnny Depp can fix that. But it's the place everybody wants to go, so it's the place I usually end up.
Which means I'm always looking for something new and interesting to do at the Disney Parks. Usually it's by staying in a Disney hotel I've never stayed at before... but every once in a while there's something truly new and interesting to do.
Enter the Wild Africa Trek in Animal Kingdom, which lets you explore the "African savanna" there in an entirely different way from the "Kilimanjaro Safaris" you'd normally take...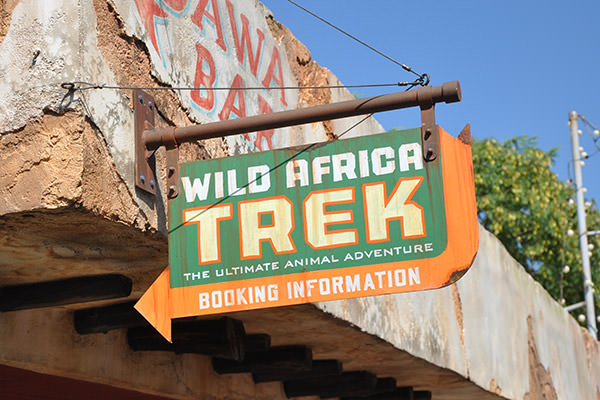 You know it's going to be different once they suit you up in a safety harness. This allows them to clip you to a track so you don't fall to your death when leaning over a cliff to see hungry hungry hippos up close and personal...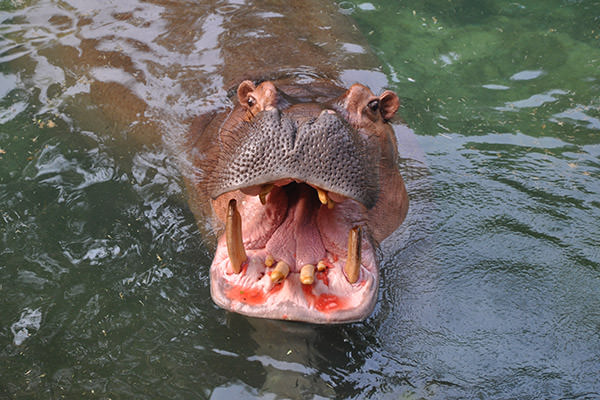 But the main reason for the safety harnesses (and the highlight of the trek) is a "rope bridge walk" which takes you high over the forest...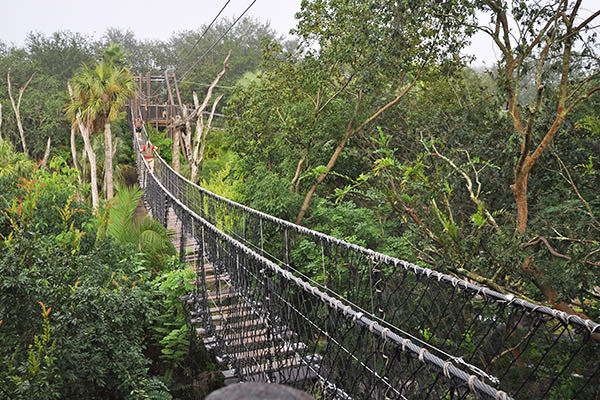 Being a Disney experience, it's all incredibly safe... but, being a Disney experience, they try to give the appearance that your trek is fraught with danger. Some of the wood boards on the bridge are broken or just plain missing...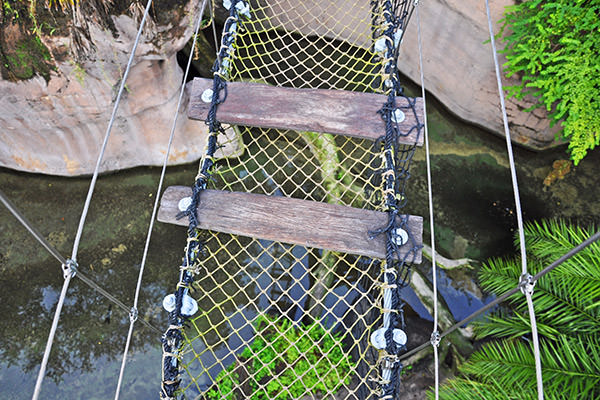 And, as if that weren't enough "danger" for you, they walk you over a bunch of crocodiles... just like in an Indiana Jones movie...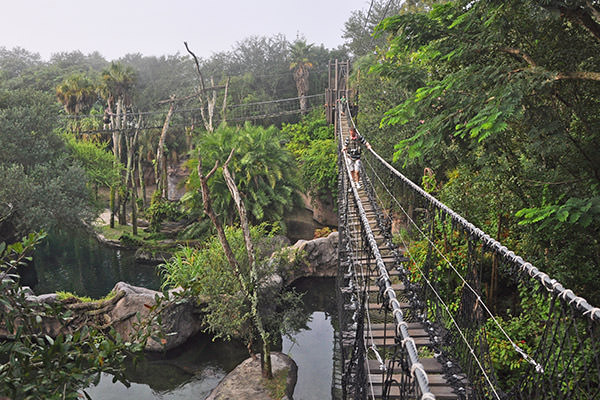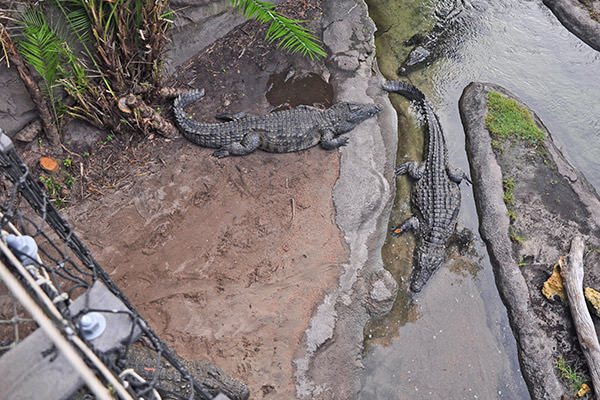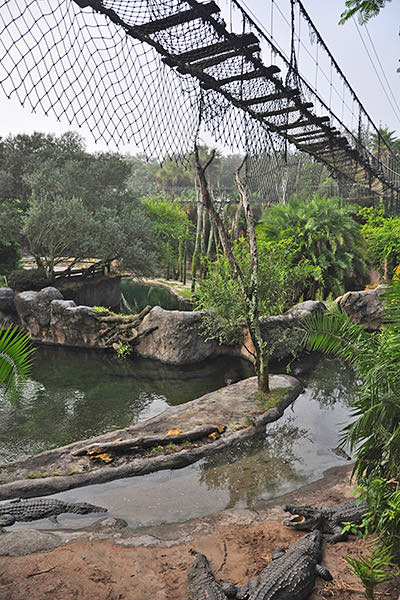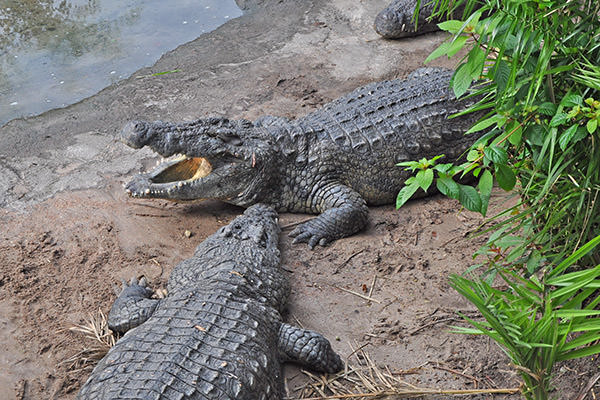 The biggest problem with the "Kilimanjaro Safaris" ride that you would normally go on is that you don't get to stop. If animals are hiding, you don't get to stop and wait for them to show up. If you spot a really cool animal on the savannah, you don't get to stop and observe it for a while. Disney has quota of people they need to shove through the ride, so they have to keep moving.
But with the "Wild Africa Trek," it's completely different because they stop the truck and pull over whenever they want. This gives you a much better opportunity to look at the animals roaming around...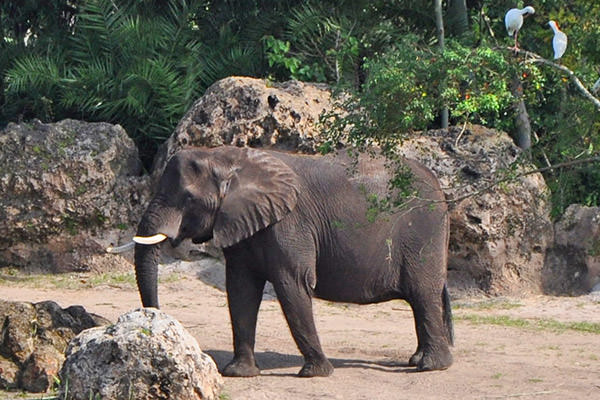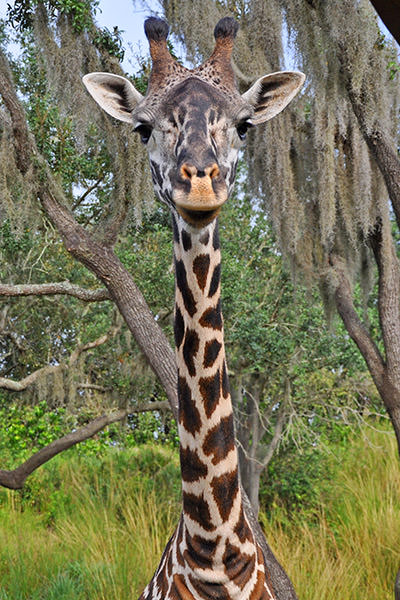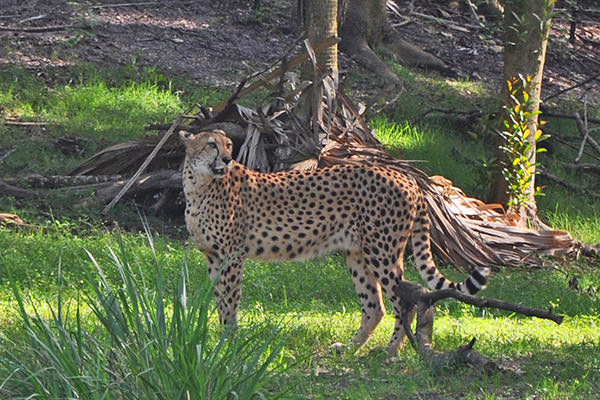 Along the way you get to stop at a camp on the savannah to have a snack. A snack that's actually more of a meal...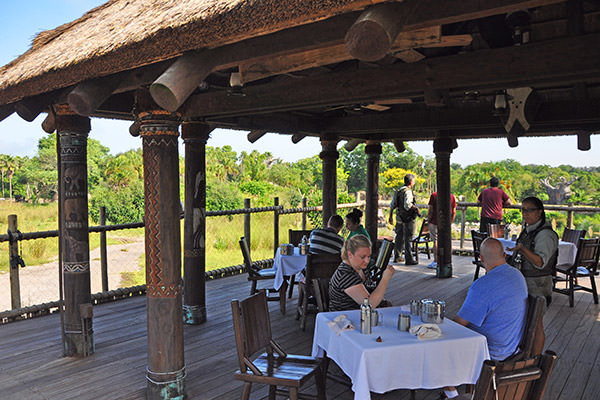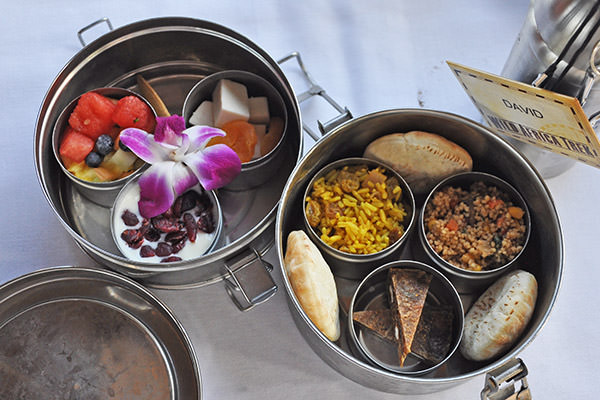 You get a terrific assortment of Africa-inspired foods (I got the vegetarian meal) and absolutely every bit of it was delicious. If there was a restaurant that was serving this meal, I would totally eat there. Frequently.
Overall, I enjoyed the Wild Africa Trek experience quite a lot. It's fun. It's exciting. It's educational. It's different. It's Disney.
The cost varies depending on whether you are at Disney World during the high season or the low season... and whether there's a special running or not... which means somewhere between $160 and $250 per person. I don't know that I would pay $250... but it's a bargain at $160.
Each trek is limited to 12 people and they have a limited number of treks per day. So... if you are planning to give it a try, you'll definitely want to book ahead to make sure you get in. Here's a link to Disney's website for Wild Africa Trek with the number you can call to book it. You can also visit the "hidden" trek kiosk next to Tuskers Restaurant in Animal Kingdom and take a chance that there's a spot available (get there early!).
As of this writing, the site above is actually kind of crappy in that they don't give you much information. They don't tell you that you need closed-toe shoes (I took boots and was glad to have them)... they don't tell you where to go (Animal Kingdom entrance 1/2 hour before your trek next to the ATM on the right). This is essential info to have, because Disney employees look at you like you're from outer space when you try to ask questions about it.
And now I'm off to have a magical day... working.