The nice thing about having to be in Orlando for work is that at the end of your day you can wander over to Walt Disney World for fireworks...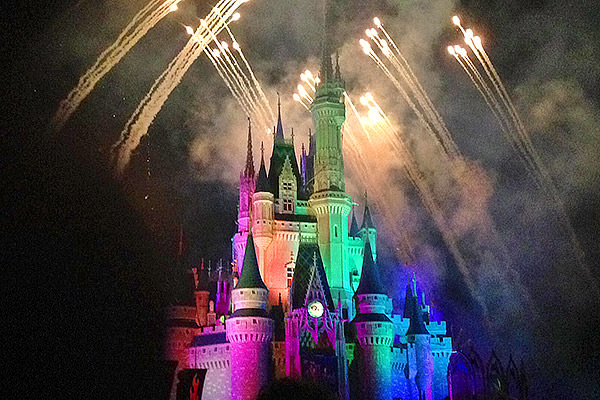 The show was called Halloween Wishes.
Or maybe Halloween Dreams.
Or it could have been Halloween Magic.
Or Magical Halloween Dreams.
Or Dreamy Magical Halloween Wishes maybe?
How about Magical Halloween Dreams and Wishes?
Or perhaps Halloween Wishes for Magical Dreams?
Hell, I don't know. It was Halloween... something. And there was probably Magic, Wishes and Dreams in there, because there's always Magic, Wishes and Dreams stuffed into everything when you're at a Disney park.
And now it's time for me to start wishing for magical dreams... hopefully with some sleep attached.