Yeah!
There's a moment at the end of every episode of the Perry Mason television show where defense attorney Perry has the real killer on the witness stand and starts hammering away with the Horrible Truth of what actually happened. With unrelenting escalation, he details the murderer's dirty deeds step by step and concludes with angry words that lash out at their lies like a bullwhip... "Isn't it true? Isn't it all true?"
Then the murderer breaks down as Perry thunders "I have no more questions! The defense rests!"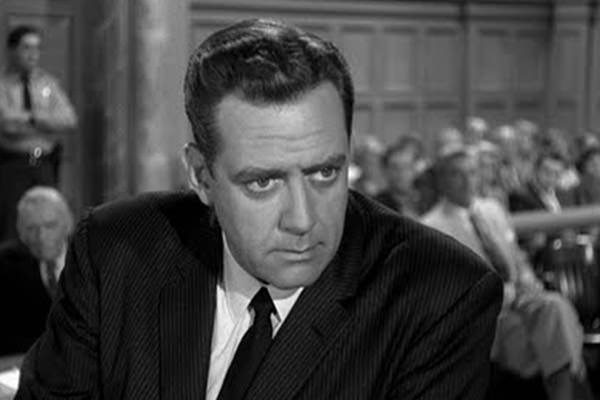 I am so sick and frickin' tired of the non-stop LYING that I am being bombarded with in all these damn political attack ads that I'm about ready to vomit.
I honestly feel that every time that a candidate LIES in one of their ads, they should have to defend their bullshit to a Perry-Mason-type-honesty-advocate so he can can get to the truth. Then, after they are exposed as being filthy LIARS, the polticians have to issue a new ad with a full retraction that airs on every channel the lie was told on, and double the number of times that the original LIE had aired.
Maybe with a punishment that severe, all these filthy, disgusting, scumbag, asshole LYING politicians would think twice about running ads they know to be false.
Then we should then move on to doing the same thing for LIES told in interviews and at campaign stops. Every damn time a politician goes somewhere and tells a LIE, they have to go back to that place, apologize, then admit to everybody that they are nothing but a piece of shit LIAR.
Of course, if Perry Mason was chasing down these LYING LIARS, we'd be hip-deep in apology ads well into October.
But, alas, there don't seem to be any consequences for being a douchebag LIAR politician, so I guess that's what we're stuck with from here on out. Oh happy day.
UPDATE! And here, two days later, is exactly what I was talking about...
Genius. And right on the money.