I worked from the moment I got up at 7:00am to this very minute where I've climbed into bed at midnight. I am so hopelessly behind that I should be working still, but there's a limit as to how long you can stare at a computer screen without going crazy. Though I did take off a half-hour for dinner and an hour to go Gold Brick hunting in LEGO Batman 2... so there's that. I probably shouldn't have wasted time with a video game, but flying around Gotham City as little LEGO Superman is too amazing to pass up...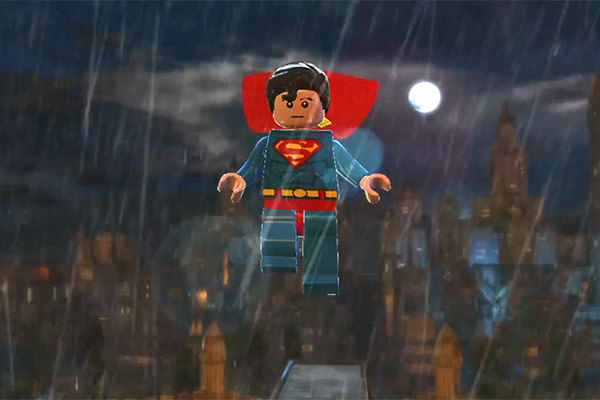 And every time you take off for the sky, that brilliant John Williams theme song from Superman: The Movie starts playing, which is awesome in twenty different directions.
Here's hoping LEGO Batman 3 is not far off, because it will be very interesting to see how they plan on topping this game.
And now I should probably at least try and get some sleep. Tomorrow is going to be another insane day.