As far back as I can remember, I've had a bit of an obsession with pirates. This led to an infatuation with their "skull and crossbones" symbol, which I've been drawing on my stuff for decades. Ultimately, it kind of became my personal symbol, and was even part of my signature at one point.
So, on a trip to Maui 26 years ago when the idea of getting tattoos was floated, I knew exactly what I wanted... the skull and bones.
It never happened, but the idea of getting a tattoo was planted.
But there were always excuses. "What if I change my mind in five years and regret getting skull and crossbones?" or "What if a total stranger gives me a crappy tattoo?" So I never got one.
And then I slowly came to realize that I hadn't changed my mind in 26 years as to wanting a skull and crossbones for my ink, so I probably wasn't going to change my mind five years from now.
And then I started seeing the amazing stuff that my Facebook Friend Michael DeMatty was posting to his wall, and all my excuses vanished. So today was the day...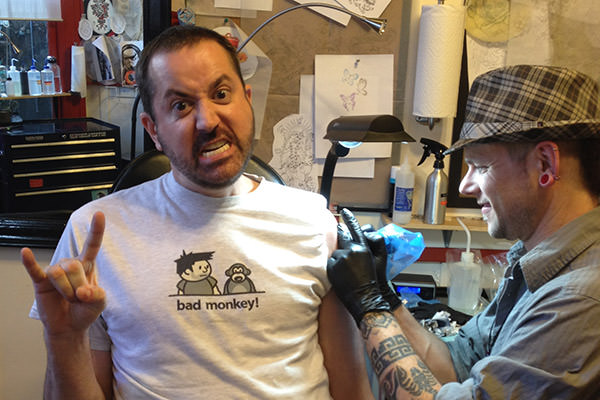 Now, I'm not nearly macho enough to pull off a badass "realistic" skull and crossbones... but a DaveToon skull and crossbones? Definitely more my style...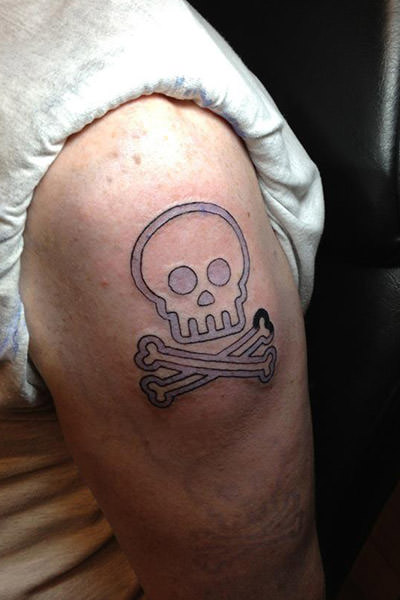 Done!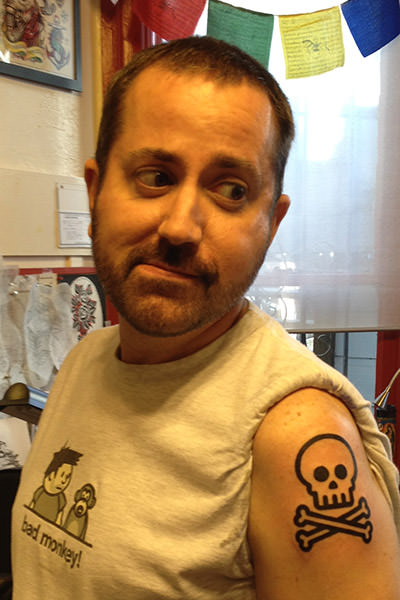 I couldn't be happier with it...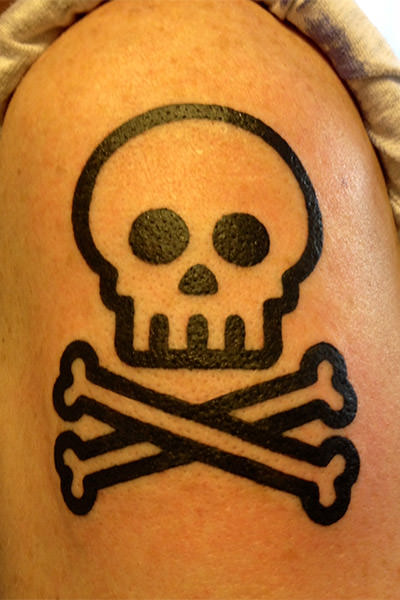 And so at long last... after 26 years of dreaming about it... I finally have my first tattoo. Thanks to Michael at Black & Blue San Francisco for working so hard to make it happen!