Was Diane Keaton frickin' high on "The Colbert Report" last night?
Because that had to be the single most awkward and embarrassing interviews I've ever seen. Despite numerous efforts by Colbert to get her to talk about her damn book, she just would not stop being a complete jackass. I don't know if she thought she was being funny with her bat-shit hostility or what... but holy crap...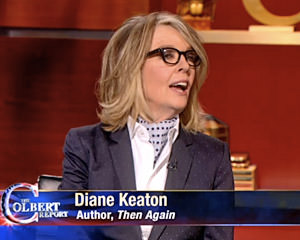 The fact that Colbert managed to keep the interview going... and stay funny under the onslaught of Keaton's insanity... speaks volumes as to his talent...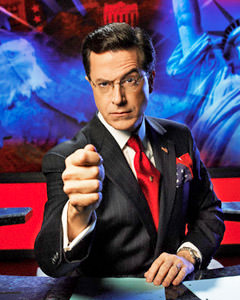 I really don't know what I'll do once Stephen Colbert and Jon Stewart decide to retire. It seems as though The Colbert Report and The Daily Show are the only "news" programs I can stomach now-a-days.