I've been craving Oreo cookies all day long.
Which is tough when you don't have any Oreos in the house. I had hoped the craving would go away, but it never did. So at 9:00pm I drove to the grocery store for a bag of cookies. When I got there the place was pretty much empty. This made shopping so nice that I ended up spending $50 on food I didn't even need*. Good thing I have room in my freezer.
Anyway...
I ended up eating a half-bag of Oreos, so this is me now...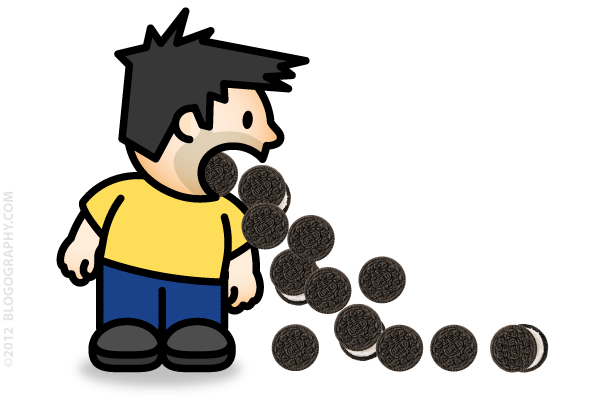 At least my cookie craving is gone.

*A pity I didn't bring my shopping list so I could have bought the food I actually do need.