Put down those eclipse specs, because Bullet Sunday starts... now...

• Goodbye. I was sad to learn that Robin Gibb passed away. Make fun of me all you want, but I always thought The BeeGees were musical geniuses. So many of their unique songs couldn't have been made by anybody else, and it's a testament to this talent that they were so successful for so long. And as if the idea of not getting any more BeeGees music wasn't bad enough, I'm betting we won't be seeing any more Barry Gibb Talk Show skits on Saturday Night Live either...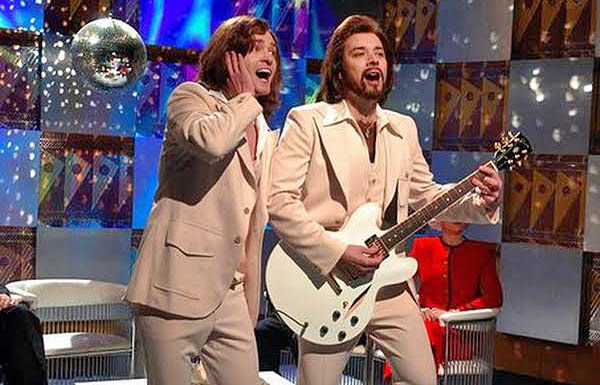 Rest in peace, Mr. Gibb, and thanks for the music.

• SNL. Surprisingly, Mick Jagger made for a funny guest-host on the season finale of Saturday Night Live. The episode itself was a farewell to Kristen Wiig and her seven seasons with the show. I had read somewhere that Andy Samberg and Jason Sudeikis were also leaving, but you'd never know it, because it wasn't even hinted at. What's most disappointing is that we didn't get a final "Two A-Holes..." sketch with Wiig and Sudeikis, which I was absolutely expecting. As close as we got was them dancing together while everybody sang their goodbyes...
Oh well. I suppose it could happen upon Kristen Wiig's inevitable return hosting engagement. Until then, I guess there's always Hulu clips...

• TED. Despite being almost painfully obvious, I've never heard this argument presented in such a compelling way...
Apparently there was some controversy over this clip. TED originally thought it too partisan to unleash upon an unsuspecting world... or something like that... but I'm not seeing it. Furthermore, how can you hope to solve a problem without approaching it from every conceivable angle? Even if Hanauer's belief is entirely wrong, discussing it may lead to worthwhile conversation. When you're desperate, nothing should be off the table, and I hope to see more of this kind of talk from all sides in the future.

• Avengers. I had purchased The Art of Marvel's Thor after seeing the movie. Production design on the Asgard sets and costumes were really well done, and I wanted to see how they were developed. The book was pretty amazing, which made me regret that I hadn't purchased the two Iron Man books. They were out of print and cost a fortune on the secondary market, so I gave up on getting them. Fast forward to the The Avengers, which was production design on an entirely new level, and I simply had to own The Art of Marvel's The Avengers. It did not disappoint. The book is a stunning chronicle of bringing the comic book to the big screen. Then I discovered something very cool... Marvel had assembled books for the previous four Avengers movies (Iron Man, Iron Man 2, Captain America, and Thor) in a boxed set... The Art of Marvel Studios. SCORE! All the books are fantastic...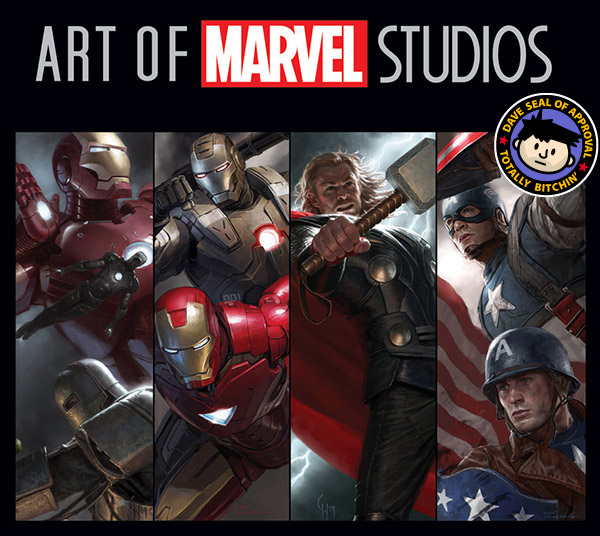 If you wanna take a look inside, JamesTalkALot has a video on YouTube for the Art of Marvel Studios set. He also has a separate video for The Art of Marvel's The Avengers. If you have even a passing interest in these movies, all the books are highly recommended.

Annnnnd... I'm spent. Did I black out some time this weekend? Because it doesn't really feel like I got a weekend at all. Such a bummer. I should probably get my crap together so I can go to work in the morning. If there's any justice, I'll black out again through the entire work week so I can have a real weekend.