Blargh.
I know that the current round of stupid politics won't be over until November, but I'd settle for the Republican primary being done and gone. Instead they keep dragging out the inevitable Romney nomination for no good reason. And now it was my turn, since our state straw poll was held today.
Google is showing that the AP has Romney walking away with the win with 91% of precincts reporting here in Washington State...

| | | | |
| --- | --- | --- | --- |
| Mitt Romney | 17,275 | 36.6% | |
| Ron Paul | 11,767 | 24.9% | |
| Rick Santorum | 11,496 | 24.4% | |
| Newt Gingrich | 4,995 | 10.6% | |
| Other | 1,636 | 3.5% | |
I'm not surprised that Ron Paul did so well, since he seems to be quite popular here... though I am surprised he came in second. Sure he's only a half-percent higher than Rick "Piece of Shit" Santorum, but that's pretty huge when you think about it. I have no idea what is going on with Gingrich. Either delusion has finally taken up residence... or he's gone crazy for Cocoa Puffs.
And speaking of chocolatey goodness...
30 DAYS DRAWING CHALLENGE: Draw Your Favorite Food...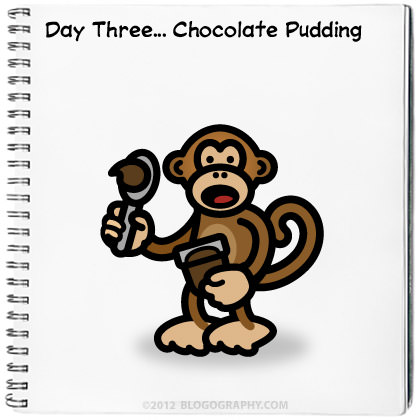 My favorite "real" food is Fettucini Alfredo... but my favorite snack food is chocolate pudding. It has been for as long as I can remember...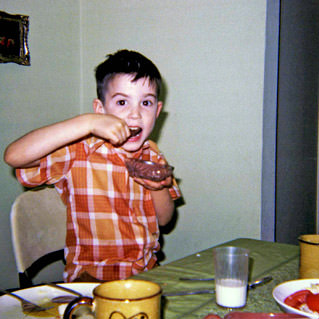 And probably will be for the foreseeable future...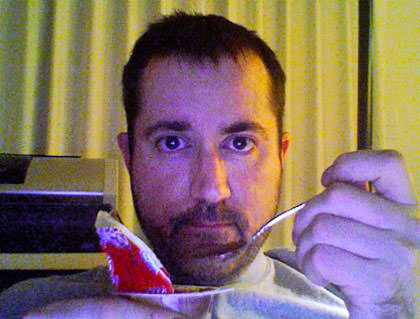 Because, really, is there anything more delicious than chocolate pudding? NAY! NAY, I SAY!