Greetings from onboard the mighty Island Princess.
Embarkation was a breeze... a pleasure even... which is not something I can say about most cruises I have taken. Not only did everything go quickly with a minimum time spent waiting in line, but the stateroom was ready before I even stepped foot on the ship.
After a nice buffet lunch, a safety drill, and smooth sailing out of Port Everglades, we were at sea, sailing away from grey skies towards a sunnier climate...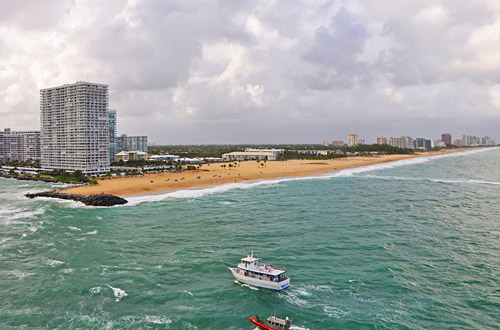 Dinner, as usual for a cruise ship, was excellent. They have a decent Fettucini Alfredo as a standard menu item, which is pretty sweet. And then, before I even realized it, the sun went down and the night was here...
Tomorrow is a "day at sea" which is not my favorite thing, but I'm sure I'll manage doing nothing just fine.
30 DAYS DRAWING CHALLENGE: Draw Your Favorite Animated Character...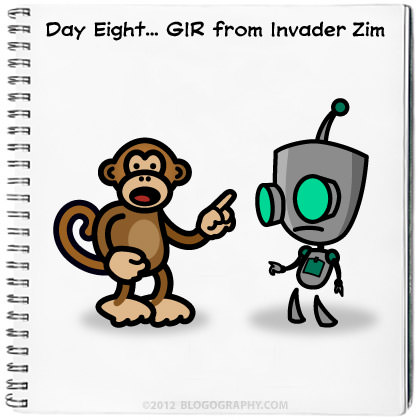 This was a complete no-brainer. There are a lot of animated characters I like (Batman, Sully Monster, Stitch, etc.)... but my hands-down favorite is GIR from Invader Zim. His crazy antics crack me up every time, and they managed to give him a personality that is something really special. Oh how I wish that they would make more Zim cartoons. I've seen the existing ones so many times I'm starting to memorize them.