And now that I've driven home (again) my vacation from my vacation is officially over. Sadly, I am in more of a need of a vacation now than when I got back from my first vacation. So validate your passport, my permanent vacation (and Bullet Sunday) starts... now.

• Thrice Four. When RW and I started THRICE Fiction magazine, I honestly thought that we'd be lucky if we got our friends and family to read it. Which is why once our first issue passed 100 downloads, I was walking on air. Eventually that number climbed to over 300, which exceeded my every expectation. Subsequent issues dropped a bit as the buzz died down, but we were still getting hundreds of downloads. I remain shocked to this day.
The newest issue just passed 2500 downloads only two days after release. It's kind of difficult to know how to react to that...
The cover for THRICE No. 4 is something I worked up while I was on vacation, though I had the idea months earlier. For some reason I always think of forks as being "evil" because they violently stab food, while spoons are "good" because they gently scoop food. After watching the amazing video for Rendezvous' The Murf where one culture rises to worship a squid and another a whale, I had an image of one culture rising to worship a fork and another a spoon. And now I finally had an outlet for it... composing them to be mirror-images of each other. For being a last-minute creation, I'm quite happy with the way it turned out. Though I still prefer the original idea. Let's face it... that video is nothing short of genius...
As always, you can download the latest issue of THRICE Fiction for free at our official website. Apparently we'll be sticking around a while. From the bottom of my heart, thanks to my partner in crime and everybody who has supported us these four issues.

• Trayvon Martin. As I've been on vacation, I haven't been keeping up with the news. Or blogs. Or much of anything. I tend to ignore everything and everyone when vacationing because that's what makes it a vacation. But it was impossible not to hear about the horrific death of Trayvon Martin...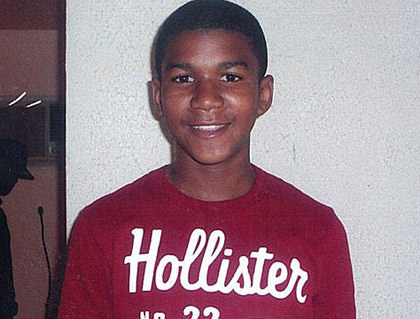 Welcome to "Post-Racist America" where you can kill a black child just because you consider him "suspicious," and not even notorious "crusader for justice" and ratings whore Nancy Grace seems to give a shit. Now if somebody can just explain to me how a person can claim "self-defense" when they fucking profiled and stalked the victim... I'd appreciate it. That would go a long way towards explaining why no arrest was made and how a thorough investigation apparently wasn't worth the effort.
The word "disgusted" is so severely inadequate to describe my feelings here that I am disgusted with myself for even alluding that it could. Will there ever be justice for Trayvon Martin? I suppose that depends on whether people ultimately decide that gunning down a child because he was wearing a hoodie while being black is something worth getting upset about.

• Worship. While I do not consider myself to be a Buddhist, it is Buddhist teachings that form the basis of my belief structure. After decades of wandering when it came to matters of faith, it was Buddhism that "spoke true" to me, and integrating it into my life has done amazing things to contribute to my happiness and understanding of the world. I fully accept that it's not a "religion" for everybody, but that's perfectly fine. It doesn't mean we can't all get along. I respect the religions of others in the hopes that they will respect mine.
Unfortunately, this is increasingly not the case...
And he has ties to presidential hopeful Rick "Piece of Shit" Santorum. Shocking.
And, just like Santorum, this vile piece of crap has -zero- interest in respecting the beliefs of other persons. If you're not Christian like him, you can just get the fuck out of America, and that's all there is to it.
But it's not his intolerance that bothers me.
It's at the one-minute mark where he says "We don't worship Buddha! I say we don't worship Buddha! We don't worship Muhammad! We don't worship Allah! We worship God!" Well, whatever, asshole. Nobody is telling you that you have to worship anything. America was, in fact, founded on the idea of freedom of religion so you can worship whatever the hell you want. But you don't get to speak out of ignorance about an entire faith you stupid fuck.
BUDDHISTS DON'T WORSHIP BUDDHA! THEY DON'T "WORSHIP" ANYTHING.
Buddha was not a saint or a prophet or a god or somebody to be worshipped. He was a teacher. He discovered a way to find enlightenment and happiness, and chose to share it with people. And that's all. So when you see statues of Buddha and people bowing before them, it's not out of worship. It's merely a way of showing respect to a great teacher.
And now you know why I can never be a true Buddhist. Buddhists don't believe in "wrong-speaking." But I can't help but call an ignorant asshole an ignorant fucking asshole, so that's the way it's going to have to be. In any event, morons like this glory-seeking piece of shit are the ones that can get the hell out of America. You are betraying everything we are.

• Blueberry. One of my artistic inspirations, Jean Giraud (better known as Moebius), passed away on March 10th. His stories and artwork remain a triumph of the imagination, and I cherished everything he wrote and drew...
Goodbye Mr. Giraud. You've left us a beautiful legacy.

• Prometheus. Holy. Shit.
Looks like Ridley Scott hasn't lost his touch. To say I'm hyped to see this film come June 8th is a gross understatement.

• LEGO BATMAN!!! And as if Prometheus wasn't enough to get excited about. The sequel to one of my favorite video games of all time is coming later this year...
This looks incredible. If it's even half the game that the original LEGO Batman game was, I'll be very happy.

And now I suppose I should try and get some sleep since I didn't bother this weekend. Such is the peril of going on vacation.
30 DAYS DRAWING CHALLENGE: Draw Scenery...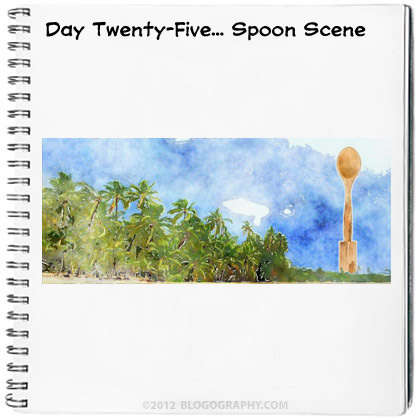 Already done, man. Already done.