For the past couple weeks I have been feeling badly dehydrated all day long. I'd say it was the dry winter air wrecking havoc on me, but I've never had this problem before. The upshot is that I am constantly drinking fluids, which means I can't stop peeing. I have to pee right now and I just went pee a half-hour ago. I'd run to the bathroom to pee, but I'd just end up having to pee again once I got back to my computer. So now I'm dancing in my chair with the hope that I can put off peeing for just a little while longer.
Except all this talk about going pee has just made things worse.
DAMMIT!
And now I'm back.
This would all be a lot easier if I just stood in the bathroom all day long while somebody kept me permanently saturated with Gatorade...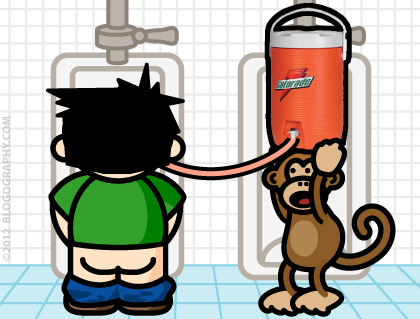 Or somebody just has to start manufacturing my Dream Bed with a Toilet...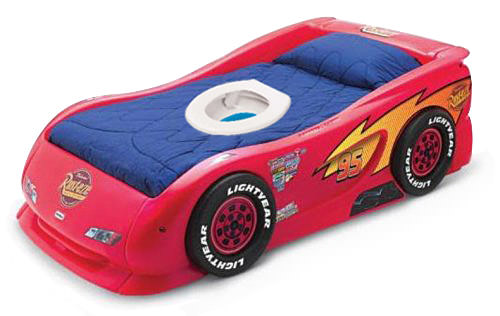 Alas, I'm not going to hold my breath.
What I am going to do is reach for my water bottle since I'm parched again.
Drinking all this water is supposed to be healthy, but it sure doesn't feel like it when I have to go pee every 20 minutes.
Maybe it's time to start looking into those adult diapers after all?