And so it begins...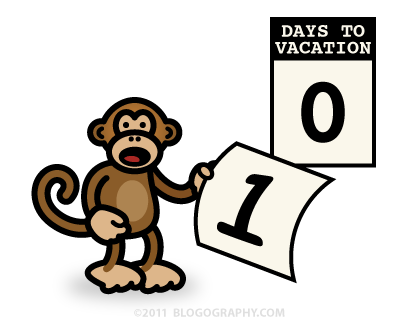 Nothing like having the crap scared out of you at 2:30am.
Since it seems impossible for me to sleep more than three hours anymore, I decided I might as well check in for my flight to Sydney. I go to the airline website check-in page, as usual. I log in and pull up my flight, as usual. I verify my passport info and enter my emergency contact, as usual. Then I get an error saying that I can't be checked in because travel to Australia requires a visa.
Well, no shit. I paid my $20 AUD to get an Electronic Travel Authority, which is a nifty kind of "electronic visa" that doesn't require a visit to an Australian diplomatic office to submit an application. An ETA is able to be pulled up by airlines directly, so there's no need for a visa stamp in your passport.
In theory.
Except apparently Delta's online check-in system can't access ETAs.
At least I hope that's the problem. I'm going to try and stay optimistic that I can go to the airport ticket counter and they can pull it up there. If they can't, then hopefully they can use my ETA receipt to get me processed, or else my vacation is over before it begins.
Wheeee! The travel drama has already started, and I'm not even at the airport yet.

Catch you on the other side.
Literally.
I hope.

UPDATE: Well, it took some computer trickery, but they finally managed to find my ETA visa. Guess that means I get to go to Australia now.