I spent most of my evening last night looking for my swim trunks and spare laptop battery... and waiting for the United States to be destroyed by floods, earthquakes, fires, and hurricanes because Don't Ask, Don't Tell had finally been repealed at midnight.
But the disasters never came, which must be a big disappointment to assholes like Pat Robertson who just love to attribute everything bad that happens to "God's wrath" against homosexuals... or whomever the target of their hate is that day. It's an odd stance to take when they don't seem to believe that absence of disaster is God's approval, but that's bat-shit-crazy for you.
Though we all know perfectly well that the next hurricane or earthquake or tornado that hits... whether it be one hour from now or ten years from now... will be blamed on the DADT repeal by somebody. These claims of delayed-reaction-vengeance by an all-knowing, all-powerful deity never make much sense but, again, that's bat-shit-crazy for you.
In any event, congratulations to those honoring us with their military service who no longer have to worry about losing their job because they're a dude who likes dudes or a girl who likes girls. It's nice to know that the freedoms you so bravely protect can now actually apply to you.
And heartfelt thanks to everybody who honors us with their military service... no matter who they are or who they like...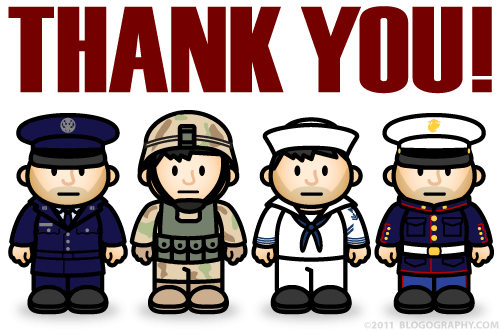 Here's hoping that there's not too much bat-shit crazy in the last day before my vacation.