When you walk through downtown Chicago, there's yellow banners on the streetlights saying "GODO GOOD" along with giant banners on buildings... and I even saw a metal "GODO GOOD" sculpture in a sidewalk planter. It's all part of an urban art installation that's a collaboration between artist Kay Rosen, the Chicago Loop Alliance, and the United Way of Metropolitan Chicago...


What's a "Gohdoh?" OH... that's supposed to be GO DO!

An unfortunate font choice... all I see is GOOO GOOO!
As an art installation, I think it's kind of boring and obvious, but I do like the overall message behind it, which is encouraging Chicagoans to do 100,000 good deeds by summer (which you can read about at their website).
The only problem is that I'm a cynical bastard at heart. So every time I see all those banners, there's just one thought that goes through my head. How awesome would it be to hijack the installation to at least try to make things a little more interesting...

DERP DERP DERP!

It's just as fun as it sounds!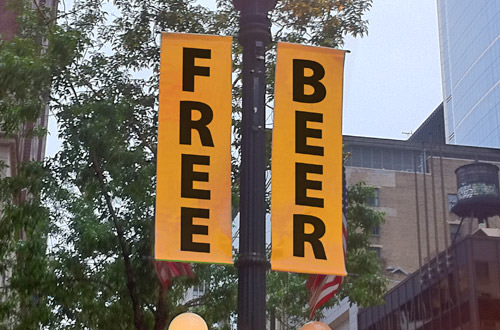 This would at least make people feel good.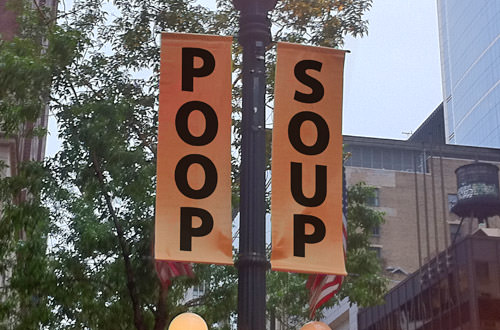 Meh. I just think this sounds funny.

It's what he does.

Our country's only hope, really.
It's 2:30am and my brain is mooshy... if you can think of a better hijack with your fresh brain, feel free to leave it in the comments...