I live on a rural road with no sidewalks. It's not very pedestrian-friendly, but its home.
Tonight as I was heading home from work, a jogger was running towards me on my side of the road. Since there was a car coming in the other direction, I had two options... 1) Run over the jogger. 2) Slow down until the other car passed and I had room to get around the jogger.
Foolishly, I chose option two.
Foolishly, because as I slowed down the jogger ran by and spit on my car.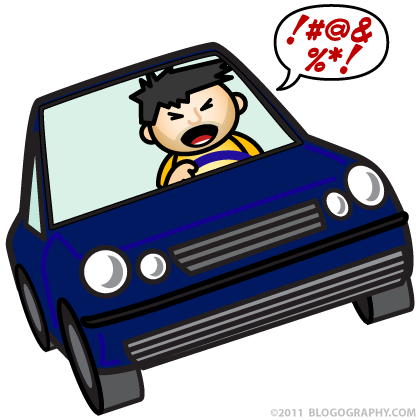 Clearly, I am doing this angry driver thing all wrong.