Work ended a senses-shattering three hours early, leaving me a little free time to goof around Cologne today. Having been to the city many times, I'm very much at home here, and so it's an entirely different experience than visiting a place you've never been before.
But before I get to that, I'd like to observe a moment of silence for my newly-dead Kenneth Cole dress shoes. Tonight I pulled out all my work clothes so I'd be ready to go in the morning. As I was shining my shoes, I noticed that one of them had somehow split in the back (I'm guessing my suitcase must have been crushed in transit? Or perhaps when the TSA opened my bag to inspect it, they really, really hated my shoes?). Anyway... all attempts to repair them were met with failure. So now I guess I'm going to attend work in sneakers. That'll look special.
On to my favorite things in Cologne!

KÖLNER DOM!...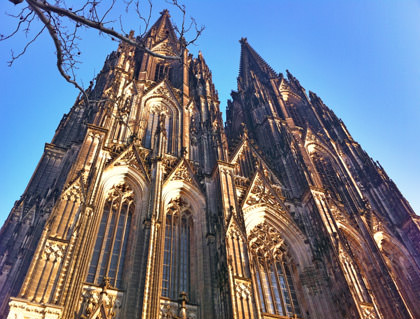 No matter how many times I see the massive Cologne Cathedral, it still takes my breath away.

SPRITZRINGE!...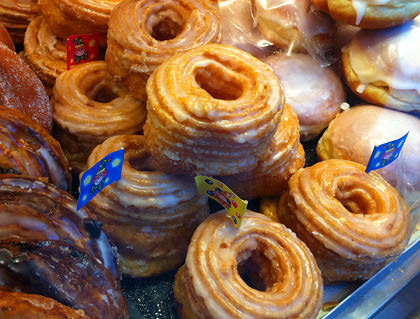 The light, airy, doughy inside makes "doghnuts" taste like shit by comparison!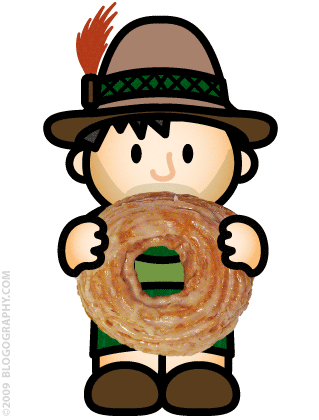 I could eat this delicious bits of deliciousness until I asploded!

PATATJES MET! POMMES FRITES!...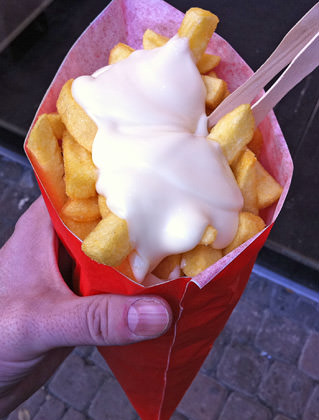 While not the same as the Dutch patatjes met, my favorite, they're still inanely delicious!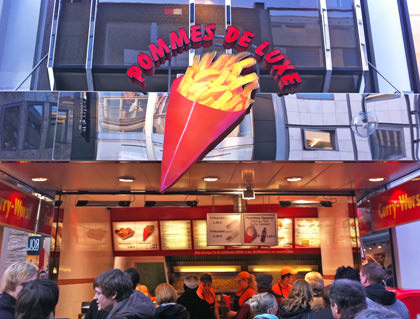 The line was crazy-long... it took me 8-10 minutes to get mah frites!!

KÖLSCH!...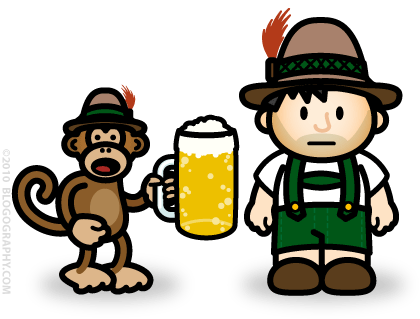 The delicious and refreshing regional beer... usually served in tiny glasses, not steins, so you have to order lots of them.

And, lastly, since you have to pay for all this shit...
GELDAUTOMAT!...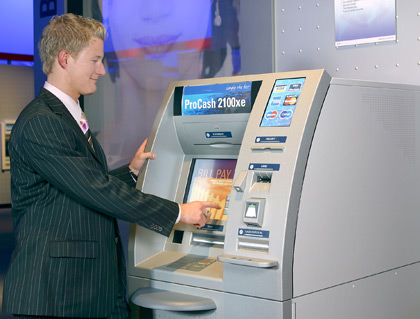 My photo turned out blurry, so this is not me. I found a photo of Neil Patrick Harris using a Geldautomat at Wincor Nixdorf.
Now, if you'll excuse me, I've had my fill of doughnuts, fries, mayonnaise, and beer for the evening, so I'm going to go to bed and hopefully get some sleep this time. Last night I managed to nap a mere two hours after being up for 38 straight hours, so I'm thinking I kind of have to sleep or I'm going to turn go brain-dead. ZOMFG! Do you think that's what happened to Sarah Palin?
Previous adventures in Cologne...